Paul Higgins – Build Live Give, live a great life and give back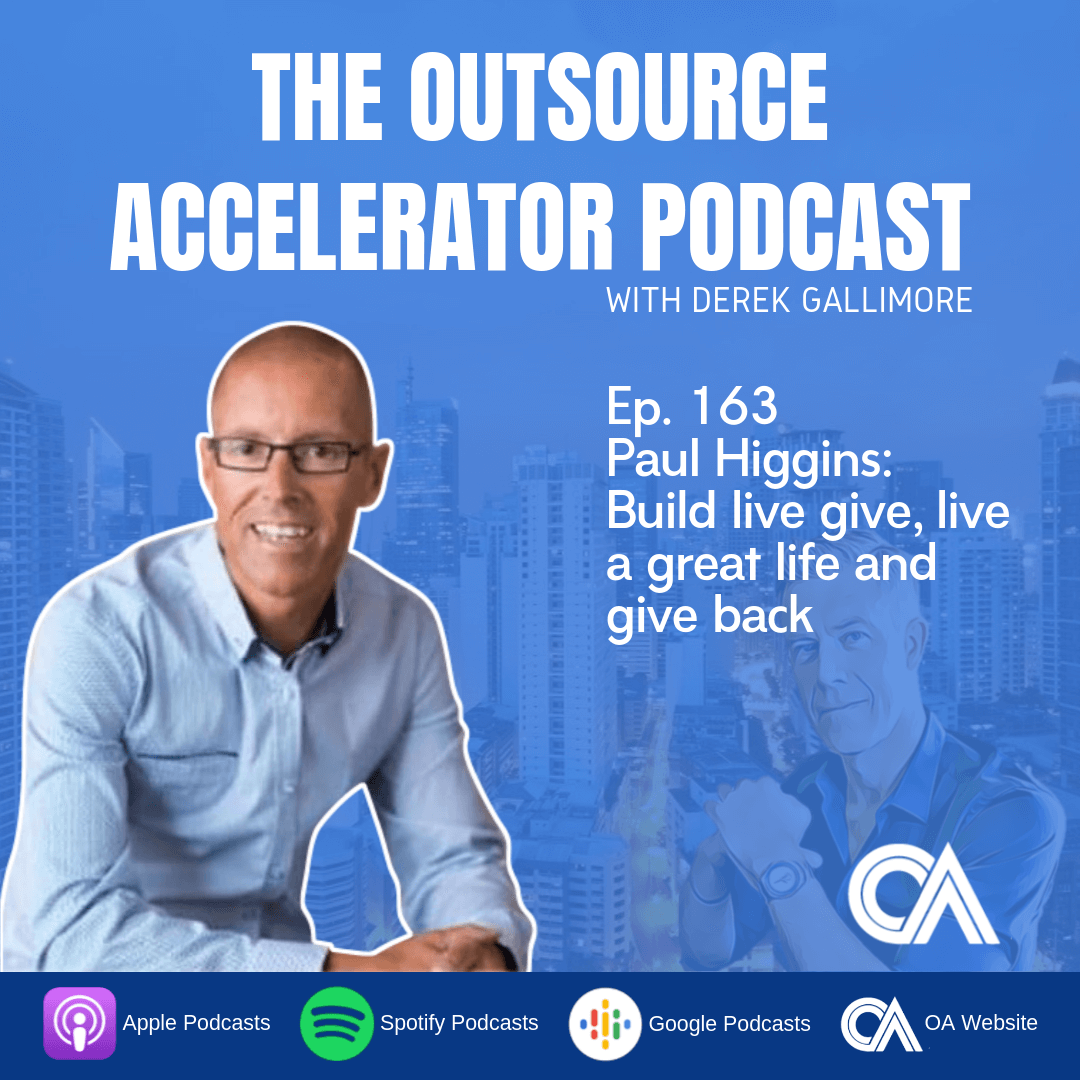 Ep 163 Paul Higgins
Today, we deep dive into 'Build Live Give,' and how Paul Higgins enriches people's entrepreneurial journey. Paul specifically focuses on the people that have left the corporate world, and helps them get into the entrepreneurial world. One of the major strength in achieving this is by utilizing outsourcing.
Summary:
Paul discussed how outsourcing is essential in small businesses.

Paul explained the need to spend time with family without compromising the financial security.

He also pointed out the five key components of outsourcing that includes personal productivity, picking the ideal client, getting the right business model, getting around sales focus, and getting the high performing team (Virtual Assistant).
Key Points:
If you want to have more time with your family without compromising your financial stability, then consider the five key components of outsourcing.

Personal productivity and getting a VA are the most important keys that you need to have in order to survive being away from the corporate world.

Hiring Virtual Assistants to work on your behalf is ideal.
Resources:
Expand transcript
Listen to more podcast episodes here: