Paul Higgins – Freedom within a Framework when Outsourcing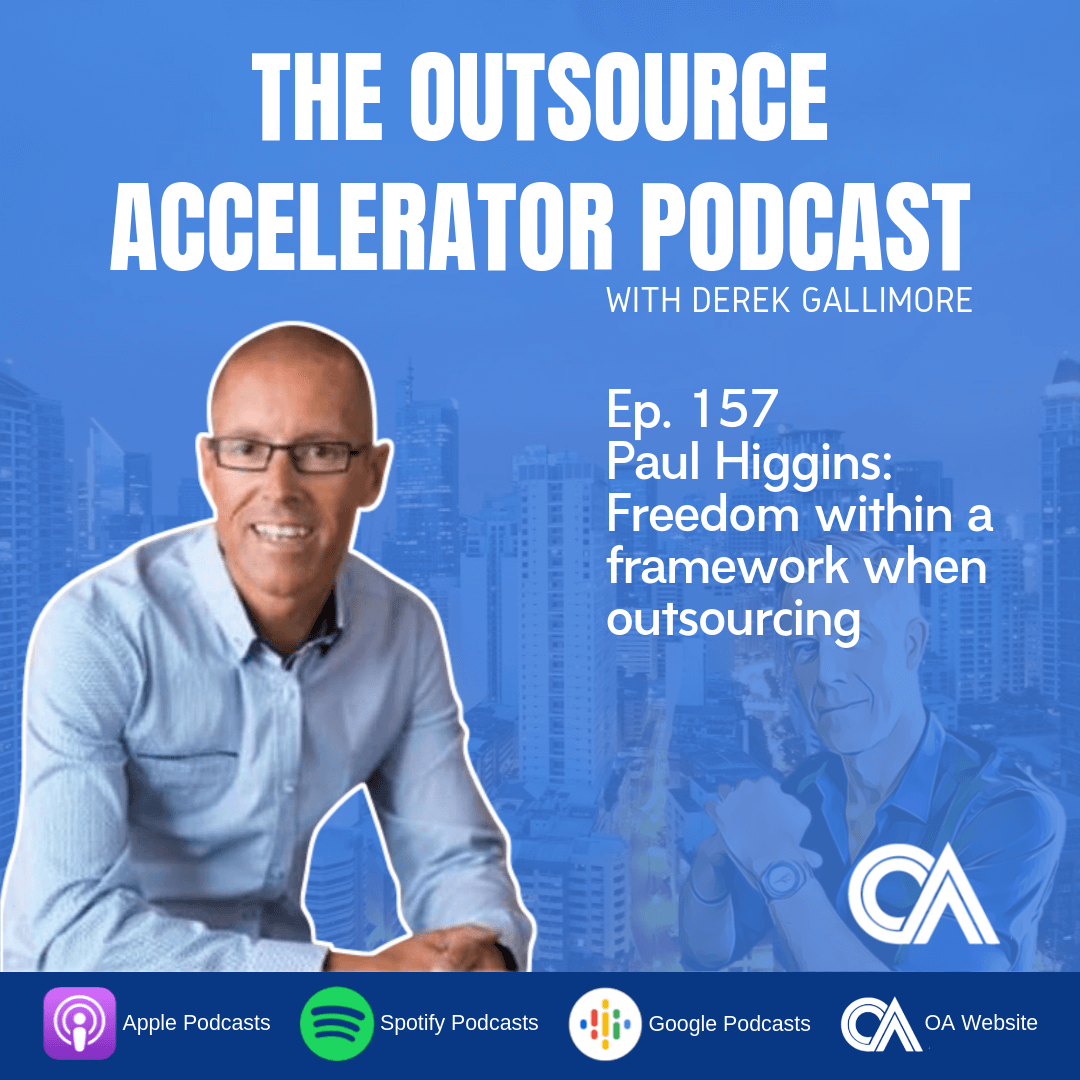 Ep 157 Paul Higgins
Derek is joined by Paul Higgins the founder of Build Live Give. Derek deep dive and talks about Paul's background, fantastic corporate and entrepreneurial experience.
Summary:
Paul worked for Coca-Cola for 18 years.

He share his own outsourcing experience, the initial part and

challenges from the start.

New way of doing things won't make or break you but it might take time.

They both discussed the differences and similarities in terms of big corporate and SME outsourcing.

He gives an initial advice on what is outsourcing and what are its benefits
Key Points:
Build Live Give is a global community for people like corporate escapees that are running their own business as the name suggest to build their dream business, live a great life and also give back.

Coca-Cola company has been outsourcing for over 126 years.

With outsourcing

there needs to be freedom but there also needs to be a framework for people to succeed.
Resources:
https://au.linkedin.com/in/paulhiggins555
Expand transcript
Listen to more podcast episodes here: