Property Sector Virtual Assistant
Definition
What is a property sector virtual assistant?
A property sector virtual assistant, or more commonly known as real estate virtual assistant, is someone a client hires online to perform real estate-related tasks and services from a remote location or office. They offer various services like data entry, lead generation, cold calling, finding property details, and more.. 
Real estate is a busy industry, and property sector virtual assistants help ease the load. By hiring real estate VAs, agencies and agents are organized, and they can focus more on business productivity and converting leads.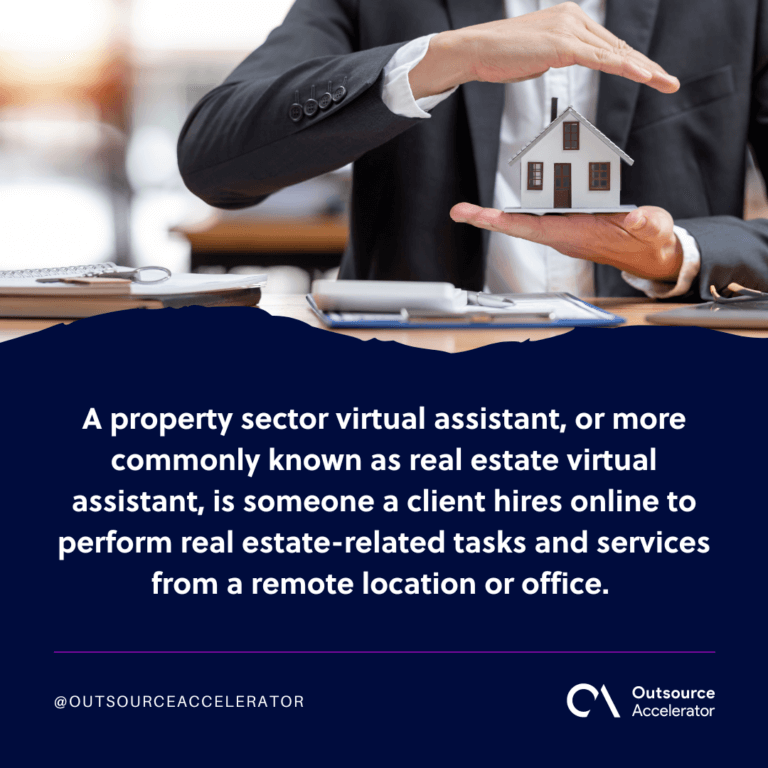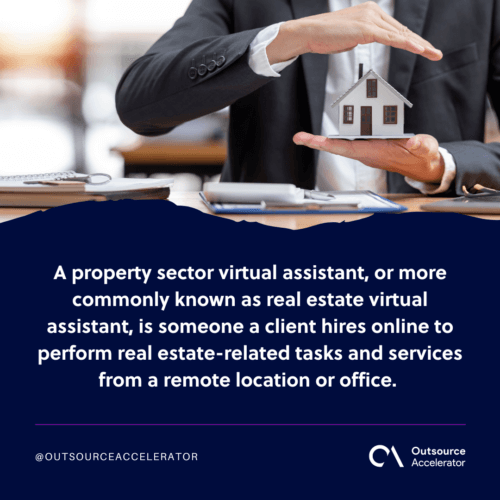 What tasks can you delegate to a property sector virtual assistant?
Virtual assistants are all around workers, and are considered as jack of all trades. Further, real estate agents and agencies can hire property sector virtual assistants and delegate the following responsibilities:
Real estate/property research;

Data entry;

Social media marketing;

Appointment setting;

Follow up duties;

Post and design listings;

Responding to queries.