Fred Chua – Call Centers: Then and Now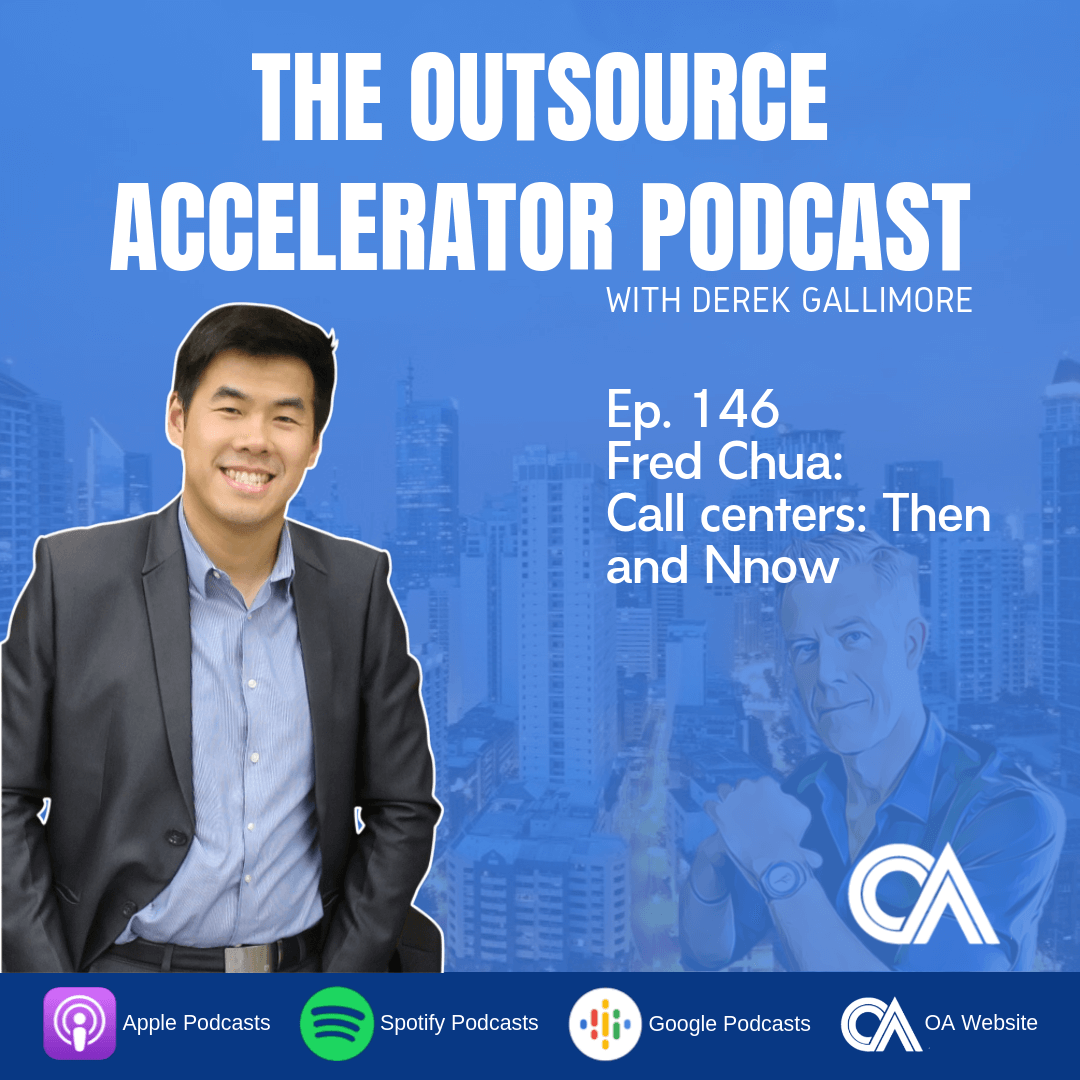 Ep 146 Fred Chua
Derek is joined by Fred Chua, the founder, CEO and director of Magellan Solutions.  Join Derek as he deep dives into Fred's experience in focusing on the SME market.
Summary:
Fred started off as a call center agent back in 2001.

Their call centers are primarily focused on managing SMEs.

They are currently a 600 seat call center operation, the majority of their business are US based companies, while the smaller portion is Europe and Australia.

Fred shares that people before did have a negative perception of call centers saying that it's a dead end job where there's really no progress at all.

Fred share his insights in the BPO industry of today as opposed to yesteryear.
Key Points:
Magellan Solutions is a Filipino owned call center that has been established since 2004.

Call centers is the only industry that has 15-20% year on year growth potential.
Resources
:
https://www.outsourceaccelerator.com/146
http://www.magellan-solutions.com/
Expand transcript
Listen to more podcast episodes here: