Tiffany Bowtell – Property Management Outsourcing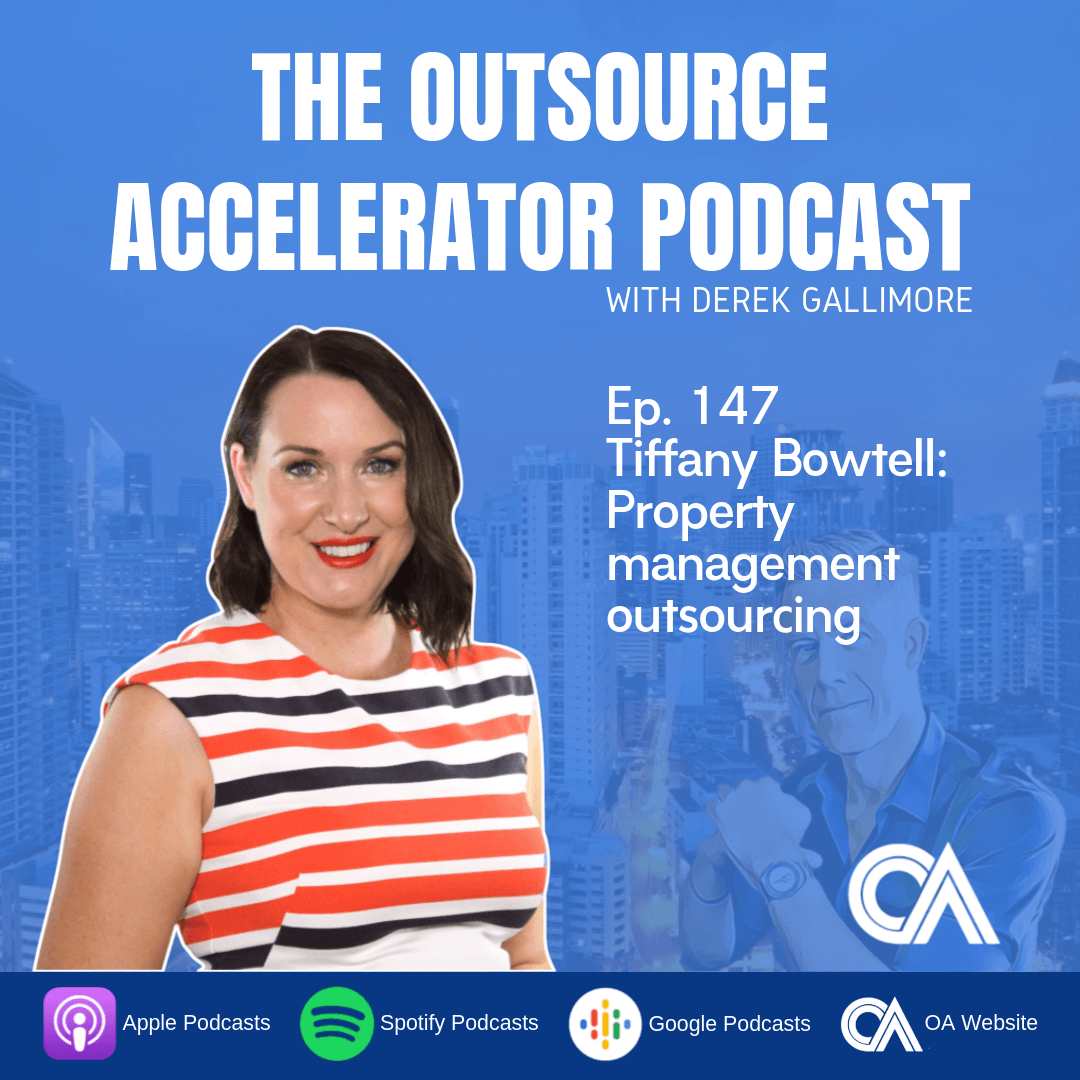 Ep 147 Tiffany Bowtell
In this episode, Derek is joined by Tiffany Bowtell, the founder and CEO of Property Management Virtual Assistant. Join Derek as they talk more broadly with Tiffany's Property Management Services, specialized BPOs and as a new player to the outsourcing industry.
Summary:
Tiffany Bowtell is

the founder and CEO

of Property Management Virtual Assistant that is largely based in Clark, Pampanga.

Originally, PMVA is a training and coaching company.

Tiffany shares that trust is everything when you're running a company in one country and you've got workers in another country.  

Tiffany compares and explain some key difference on training and upskilling people in the Philippines versus in Australia.
Key Points:
The spirit of the Filipino workforce is one of the most attractive component in outsourcing to the Philippines

It was the attitude and the likability of the Filipino workforce and their 'can do' attitude which was really attractive and made it quite easy to integrate from a local business to a global business.
Resources
:
https://www.outsourceaccelerator.com/147
Expand transcript
Listen to more podcast episodes here: