Mike Santos – High Calibre Outsourcing Talent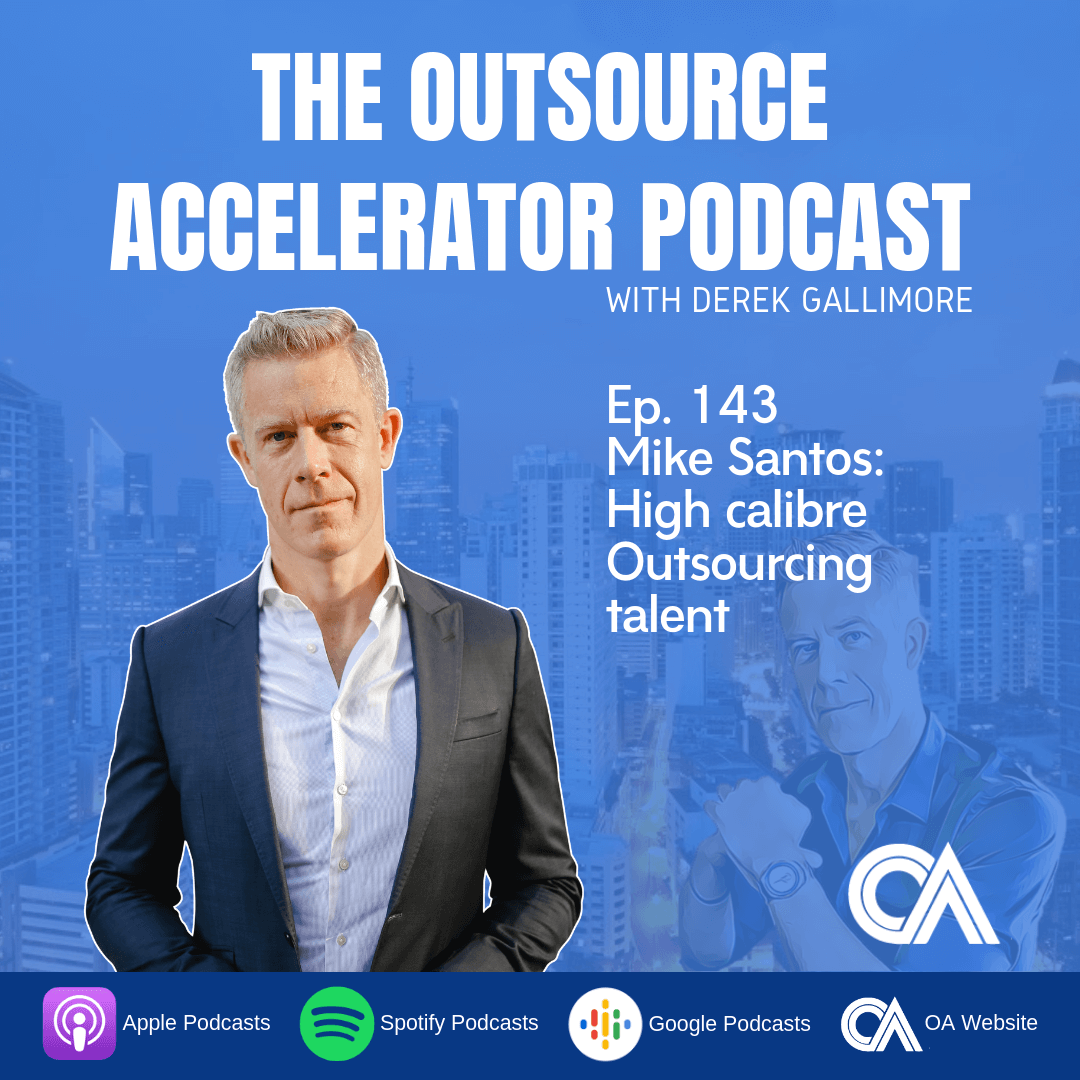 Ep 143 Derek Gallimore
In this episode, Derek is joined by Mike Santos of Phil.Exeq Search Solutions..  Join us as Derek deep dives and talks about Mike's career in recruitment and outsourcing.
Summary:
Mike is the

General Manager of PhilExeqSearch Solutions.

He shares his thoughts on how things have evolved in recruitment and also the job sector for Manila way back 14 years ago.

In the past years, he is also involved in a big scale of recruiting that there is a lot of planning involved.

According to Mike, there are opportunities here and if ever you know a third language, it's actually an advantage because they pay at a very high premium rate.
Key Points:
The hot jobs in Manila are IT and the call centre industry.

English is almost first tongue in the Philippines and as good as and very culturally aligned
Resources:
mike@philexeq
Expand transcript
Listen to more podcast episodes here: