Jimmy Roa – Recruitment Process Outsourcing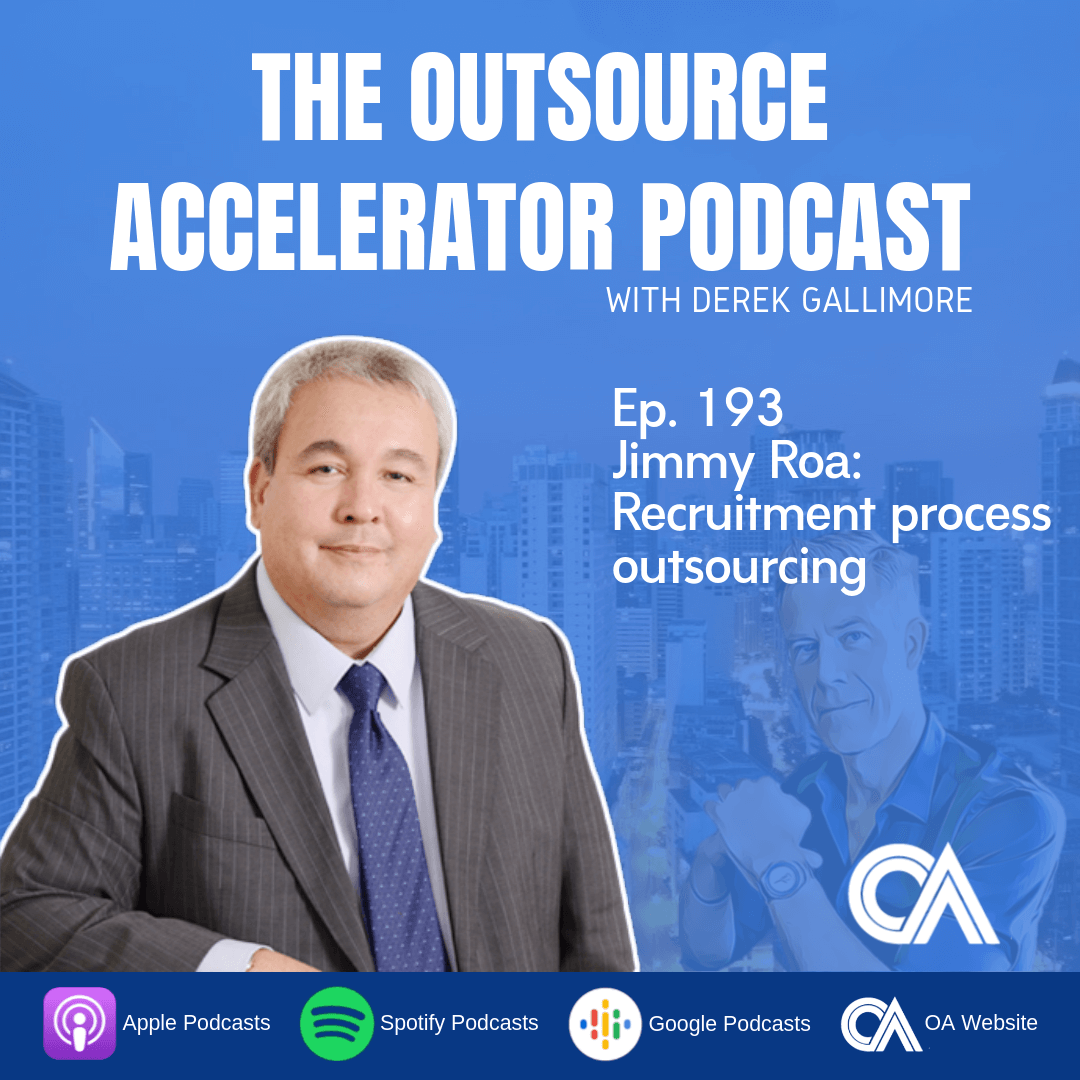 Ep 193 Jimmy Roa
Host Derek welcomes Jimmy Roa, the Chief Executive Officer of Sysgen RPO. Sysgen RPO is a leading offshore Recruitment Process Outsourcing (RPO) provider based in the Philippines. Our goal is to provide you with unparalleled recruiting support utilizing skilled and accomplished recruiting professionals.
Summary:
Sysgen started in 1991 as an IT or software development company. They ventured into IT staffing for the domestic market in the Philippines during the Y2K era, when companies including Accenture, where building their Y2K projects.

Seeing the potential in recruitment outsourcing, Sysgen, with the leadership of Jimmy, ventured into a full RPO, servicing US based staffing companies. Sysgen recruits US based candidates to fill up job vacancies in US companies. The target market are big staffing companies who are human resources providers for end clients like Accenture, AT&T or Verizon, and other US companies who are outsourcing their staffing requirements.

Jimmy says they are helping US staffing companies with their enormous recruitment workload. Most of all, this translates to cost efficiencies for the US staffing companies. The Filipino recruiters and talent searchers have unlimited access to US database, cloud applications and other Internet capabilities to help them find the best fit for the requirement of the US staffing company, or their US client.

Jimmy's Filipino RPO staffs or recruiters are trained to US standards and can communicate effectively with the American accent such that even if they are sitting in the Philippines, they truly represent their US clients. They support their client in the formulation of the Job description and in vetting candidates.

Outsourcing services are not only limited to staffing and recruitment. Sysgen also offers IT services to companies in the US, UK or Australia through their offshore staffing division, maximizing revenue for their IT staffing business.
Key Points:
Recruitment Processing Outsourcing, RPO, is one field of the outsourcing industry that focus on providing services for offshore staffing companies.

Strong English communication skills is highly important for RPOs as recruiters represent offshore staffing companies, do outbound calls, interviews, and prequalify potential candidates.

RPO services require specialized skills, training and supervision to deliver offshore recruitment standards.
Reference:
Expand transcript
Listen to more podcast episodes here: