Ricky Shetty – A Traveler and a Digital Nomad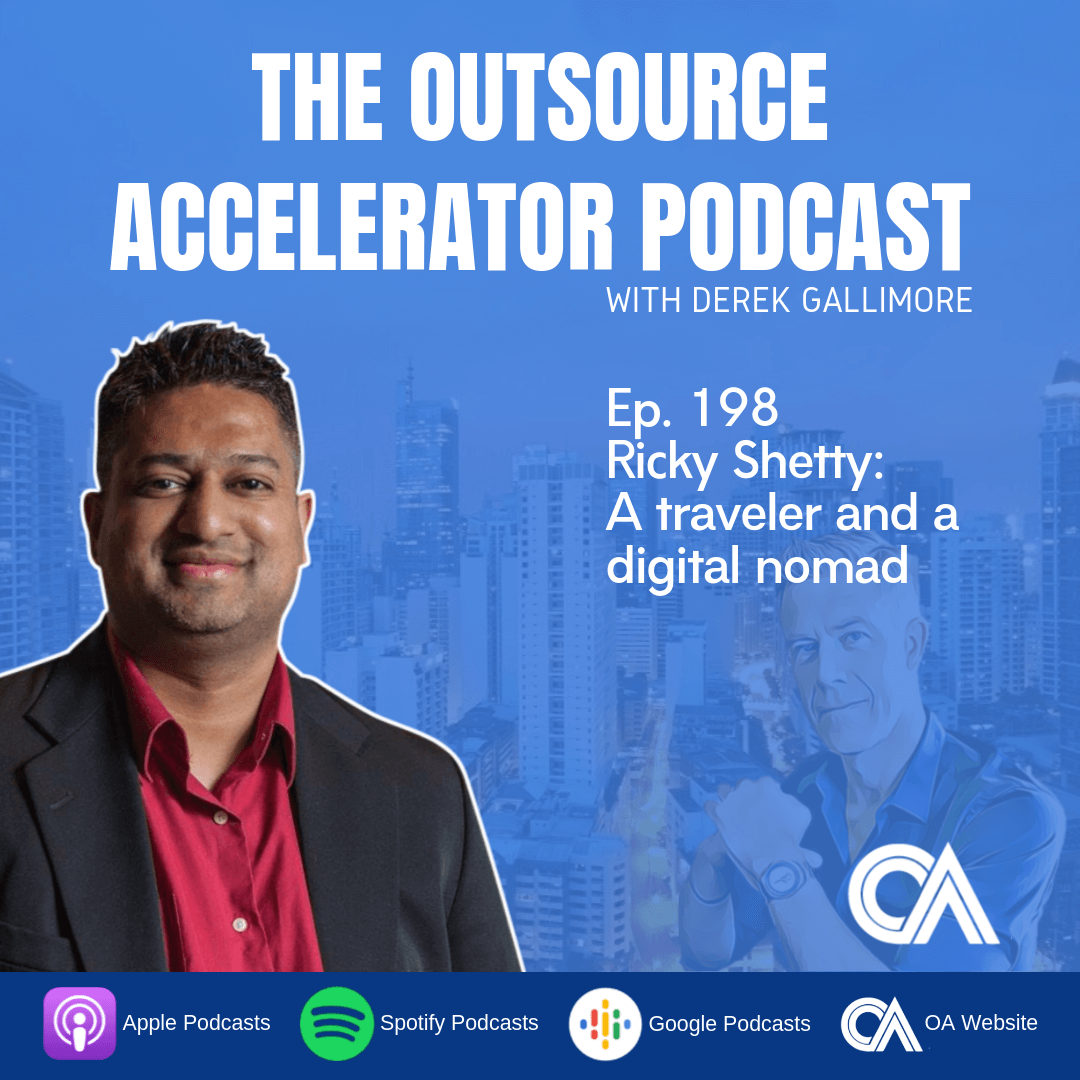 Ep 198 Ricky Shetty
Ricky Shetty, who is best known for his blog, daddyblogger.com, shares his nomad life, travel, and outsourcing experience with host Derek Gallimore.
Ricky is an avid family traveler, bringing along his wife and three kids, they have traveled major continents including Europe, Australia, New Zealand, South and Central America, and Asia while sharing his travel experience in his daddyblogger.com website.
Summary
Ricky was born and raised in Vancouver BC, eventually getting married to a Filipina, and now has three wonderful kids. As a family, they travel the world as digital nomads, getting sponsorship and income streams from hotels, resorts, and travel companies.
Ricky shares that their travel adventures have opened their eyes to a better understanding of other cultures, expanded their horizons to more online businesses while enjoying more time together with his wife and children.
The digital nomad life as a family is becoming a global trend, enjoying the perks of tourism as a family, while earning dollars from working online, with just a laptop and access to the internet, from anywhere in the globe.
Ricky looks at outsourcing as human beings from one side of the globe, paying other human beings in a destination country who will deliver a comparative quality of work at a lower price. He is presently operating his own outsourcing company from Venezuela.
There's an incredible power in outsourcing as it allows distribution of wealth from the rich countries of the West to the other developing countries. Believing the world economy will change with the power of outsourcing.
Ricky believes that the Philippines with its rich natural resources and hospitable people can be the home for any nomad, not only for tourism, but as a place to do offshore business, or as an outsourcing service provider.
Key Notes
There is a growing trend in the digital nomad lifestyle as an individual or a family, allowing online productivity and income streams from any tourism destination, with just a laptop and access to the internet.
The incredible power of outsourcing benefits individuals or families who are shifting to a nomadic way of life.
Outsourcing allows redistribution of wealth and human talents to benefit both client and service providers around the globe.
References
Expand transcript
Listen to more podcast episodes here: