Insight into recruitment and management of Filipino talent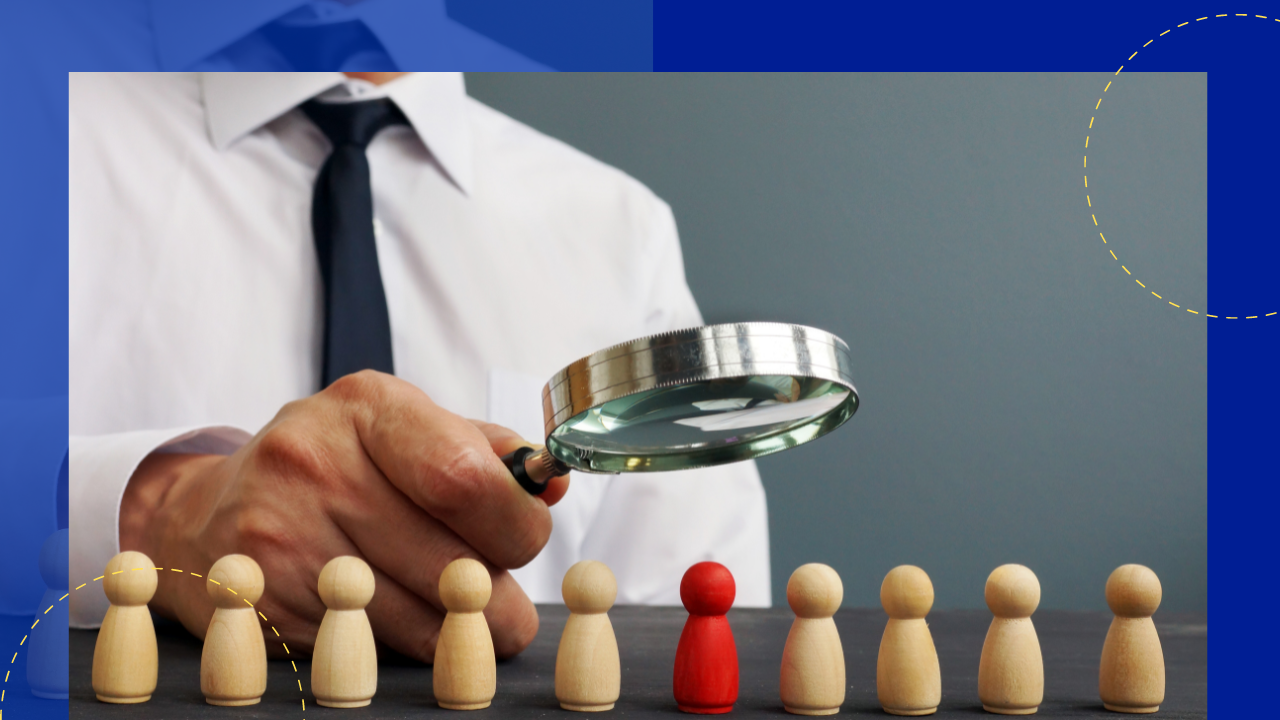 'It's more fun in the Philippines' as the saying goes, the same can be said when running an outsourcing company in the Philippines. But before you start engaging with your BPO partner, make sure that you are prepared!
The BPO industry
It's really exciting with the way things are moving in the BPO industry, it used to be for the huge corporations however, now SME are exploring the service, setting up non core functions in the Philippines and getting good results, nearly everyone can use this service from varying roles. Some of the popular roles in the BPO sector are Admin Support, Accountants, Data Entry, Voice roles, inbound and outbound call centre roles., Developers, digital marketing roles, architects
What does your traditional BPO do?
In a nutshell, your BPO will provide a fully serviced office in Manila, which includes IT and communication tools along with general office facilities – Recruits, hires, on-boards your new team taking care of all the HR, Payroll and legal issues, your BPO provider will hire the employees on your behalf under their local entity, this means you do not need to set up a corporation here in the Philippines. Some do hourly contracting work, others project based, training and full management, others will work on full time permanent roles that are extensions of your team, and we work on the full time permanent remote staffing model in Deployed.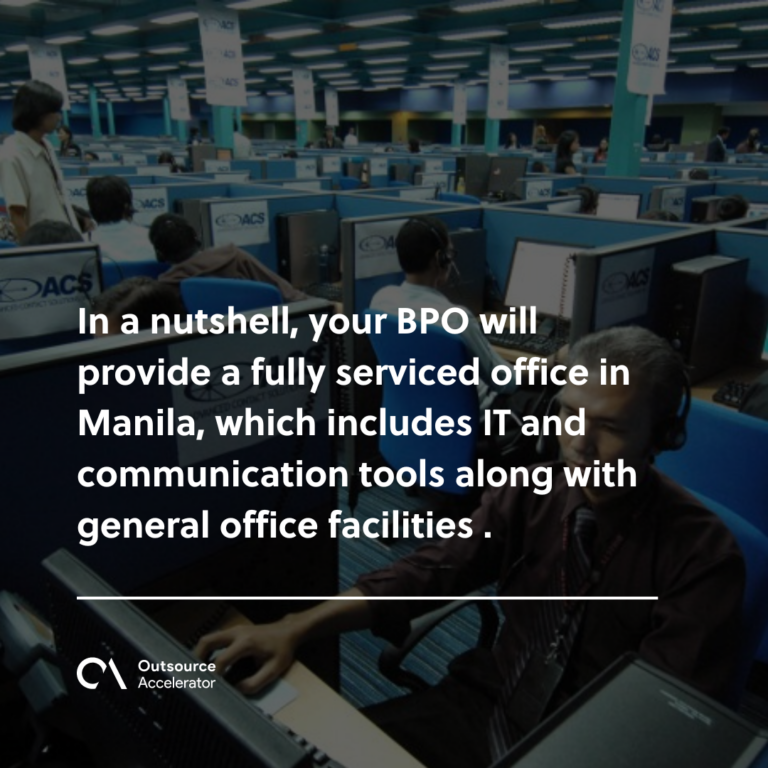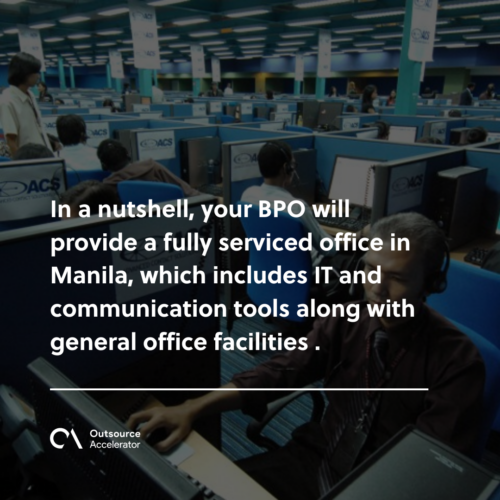 Standard operating procedures and fees
Generally the client will be responsible for all employee related expenses and in addition, the BPO will charge a service/management fee per month per head. Excluding any training done by the BPO provider or specific non standard requests.
In some cases this can be split based on the needs of the client – seat leasing (you have your own staff and want to house them in the BPO's office but you pay your staff directly), staff leasing (you want your staff to come under the BPO's contract and payroll but be based somewhere else) all would need to be discussed and agreed prior to engaging in the service.
Process – they will source, screen and interview the candidates, if they pass, they will send them over to you to do the next interview, if all is good, job offer
Fees – This is usually % of the GAC anything from 10% – 20% remember that although it can be a high % the salary is much lower.
Replacement Guarantees –  you can usually expect anything from one month to six month replacement guarantees if the candidate does not work out.
Talent pool – The demand for skilled workers at lower costs has seen the outsourcing market rise. The country has recently overtaken India as the call centre capital of the world. Great English, a subtle accent, along with a high level of degree qualified candidates have been factors in the growth.
Popular roles – Sales executives, admin support, accountants, digital marketing roles, SEO specialist, PPC, link builders etc, front and back end developers, graphic designers, account managers to name but a few.
Challenges – rare skills or location specific skills can make your recruitment drive slower or the cost of the talent higher. Have these as an advantage rather than essential skills. IT roles seem to be the most expensive at the moment due to high demand; if you are using new technologies  be aware that it may not be used here and will be harder to come by and more expensive, keeping roles it mid level means that you find the talent that you need, save a packet and can churn out work quicker, just ensure that you have a tech lead to manage the team in your office.
Sourcing of talent
Social media and events
Social media is a great way to find talent in the Philippines, nearly everyone is on facebook and engaged in industry specific groups, if you are not using an agency start there, when you start your campaign. The Philippines is a very socially engaged community,  there are often events that are industry specific, especially for technical roles, get to some of the business events or tech events to meet the community and start speaking to people, it is a case of who you know, not what you know.
Job portals
There are many job portals here in the Philippines, I have mixed feelings about them, I have had some results however, I find most of our candidates come through headhunting and social media, the job portals seem to generate lots of applicants but those that are not qualified, if you use this tool, make sure you have someone to screen all the applicants as it will take lots of time.
Jobstreet

JobsDB

LinkedIn

Kalibirr

ICT
Mandatory benefits and talent management
13th month is a mandatory benefit that is paid once a year or on certain occasions split into 2. It's usually a one month extra pay paid in December (pro rated). Minimum 5 days vacation leave, although I do not recommend that, at a minimum I would suggest 12 days vacation leaves and at least 5 sick leaves.
Make sure you do regular performance reviews, feedback is good and ensures all is on the right track, when choosing a BPO provider make sure that you have the HR team support you with this, they can also help you with individual performance plans if needed.
Unlike AUS and NZ probation period can be up to 6 months 180 days for your new employee, this is great as it allows you enough time to ensure they are a good fit for your company and culture before your BPO takes on the employee as a regularised one. Based on performance reviews on an annual bases, you can they ensure that any pay rises are in line with the employees performance.
Ensure that you can provide health insurance, as a retention strategy, you could extend this to include dependants,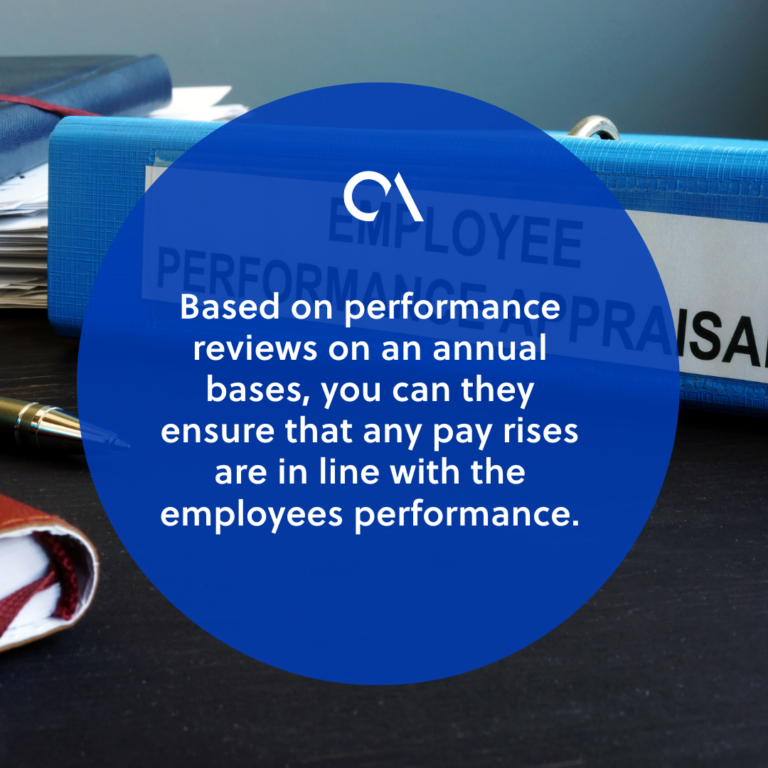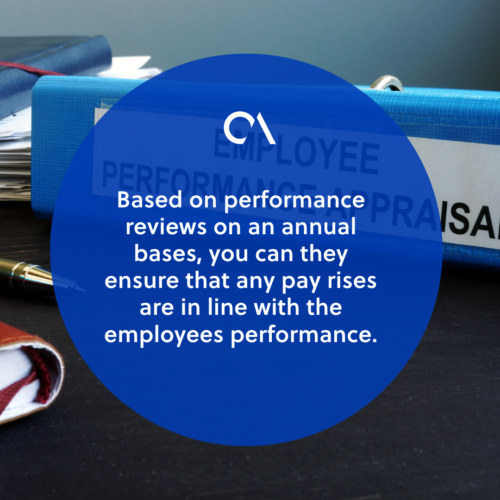 Differences in culture and managing people in the Philippines
Public holidays –There are quite a few public holidays in the Philippines which can be a bit disruptive, ensure that you discuss public holidays at the start of your recruitment campaigns, pay overtime, or let them take the days off.
Location – Think where you are setting up the office, is public transport accessible? although the distance may not be that far, it can be very difficult and costly for employees to get to the office at times 2 hours each way, popular districts are Ortigas, Makati, BGC and Quezon City, all have pluses and minuses, BGC one of the newest districts new and modern, however, challenging to get to and not so many local cheap food outlets for your employees to eat at adding additional expenses for them.
Culture – The Philippines is a very friendly country, they loving to sing and dance, if you are over visiting you team, don't be surprised to be invited and expected to sign at a Karaoke bar and for it to end up on Youtube.
Respectful – Filipinos are very respectful to their seniors and managers; do not be surprised if you are called Ma'am or Sir constantly.
Shame – The culture is more gentle here in the Philippines, what might be pretty straight forward at home and cause no offence can be interpreted differently here, it is not advised to shout or discipline someone in public due to "shame" a term used here that causes embarrassment in from of their peers. – If you do need to pull someone up for a mistake, do so privately and talk about all the issues that have happened and what steps are taken to ensure this does not happen again, always if possible finish on a positive note.
Encourage – Encourage your team to think outside the box, give them the tools to make the role their own and come up with their own suggestions, ask them what they think, include them in thoughts and brain storming sessions, it really brings on confidence and makes them feel part of the team. Making sure that you praise hard work will go a long way in making them feel recognised and valued
Clarify – Be very clear and specific in what you need. Be clear in your communication, remember that English is not their first language so it is easy for things to be misinterpreted, the culture is very much "yes" however, they may not fully understand what you mean but give you the impression that they do, in a polite way, ask them to repeat the areas you need work on in their own words to ensure they fully understand the direction. Following up with an email with bullet points on what has been discussed is a great way to get clarification or ask them to send the bullet points to you until you have established a strong relationship.
Family – There is a great deal of family pressure here in the Philippines, bear this in mind when asking someone to work overtime and weekends that when they rest, most of their time is spent with their family, it is not unusual for employees to be the sole earners for a family including parents and siblings and all their money is spent providing for the family, by offering health benefits for the dependents you can really ensure you get the FAMILY buy in. It is very different to our culture where it is more common for us to leave and be independent from a much younger age.
Paper work – One of the most frustrating things here in the Philippines is the full paper trail mentality and process that you have to go through from applying for a visa or business permit etc, expect this to be a drain or your patience, things do take time here, all government offices require a huge amount of paperwork to be completed, and you spend a lot of time hanging around.
Islands  – there are over 7,000 islands here in the Philippines, so when you do come over and visit your team, make sure you go and visit some of the beautiful places, whether you wish to climb a mountain, surf, scuba dive, or laze on a beach, there is something for everyone and are truly stunning places to see.
Why it works
It's easy, It saves you costs on labour and recruitment, takes the time consuming tasks off your hands and allows you to expand while still ensuring quality standards, it can, and does work if you are prepared and committed, using a BPO provider will for sure take all the headache and legal responsibility off your hands, it's a great way to dip your toe in the water until you grow to a size that you may be interested in opening up your own legal entity or if you are still comfortable and being looked after keep your relationship with your provider. You still remain in control of your staff and should see them as an extension to your existing team.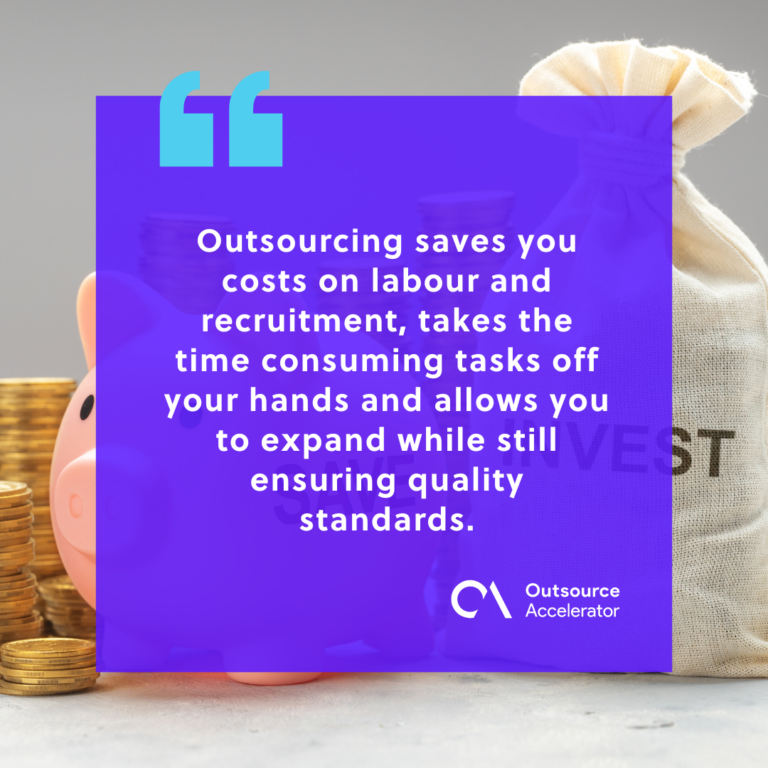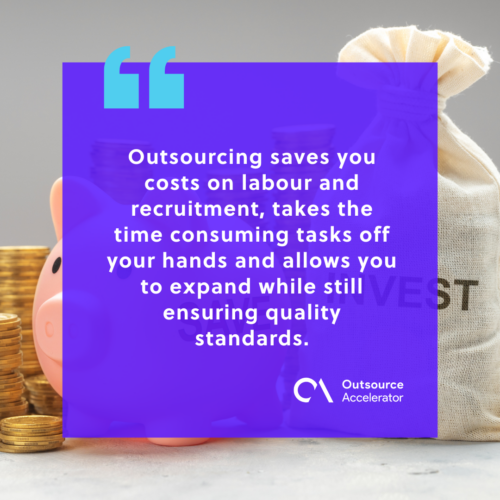 5 things to remember
Visit – When you have your team onboard, if you can, come over for a visit, offer some training and get to know them, it will go a long way, based on experience; this has been a huge benefit and has shown our client that they have hired very competent employees and builds trust and confidence.
Challenges – Don't run before you can walk – think about your time, how many people that you want to hire, how are you going to manage them before you start, who is going to be the point of contact, If you are looking to build a team across several functions, start with the core area and get your confidence up, if you are spread too thin in the early days, you will not get the best results and may be juggling too many balls.
Try not to merge 2 roles together –  it is unlikely that you will find a front end developer that is happy to do admin work, keep the roles defined and straight forward in one area just as you would at home.  There are not so many generalists in the Philippines, they often prefer specialisation and clearly defined roles.
Allow time to find talent –  just as you would back home; notice periods need to be factored in, time to source and find quality candidates, don't think that you need to have 15 candidates for one role, you should have your BPO provider send you a short list of suitable candidates that have already been interviewed,  this will avoid the bums on seats disaster that makes so many companies fail when they are forced to fill the role quickly. If you know you are going to be busy in March and are looking at using this service, start the recruitment fast and allow around 6 weeks to have someone on-board as they may have a notice period of 30 days.
Rare skills – if they are hard to come by and expensive in your home country, they will for sure be hard to find here, keep the rare skills in your internal team and work on finding talent that can take the time consuming tasks away from your team, you focus on growth. Same when using a recruitment company.
Personal advice
Select a recruitment company that is responsive, if you need to chase to get a proposal or feedback they are not up to the job, you need someone committed to the recruitment drive, try not to use too many recruitment agencies, pick one or if you need to 2, the tendency seems to be if you cast the net wide enough you will get more candidates, however, it can cause confusion for those applying, fights from the agencies over who owns the candidates and if the recruiter does not understand the brief, can totally waste your time, ask your recruitment company for a salary estimates before hand, if the skills are in the Philippines and what their advice is, if they just run with a JD (Job Description) and don't give feedback they probably don't understand what they are looking for, use them as your personal consultant.
If you are building a small team, identify one position for a team leader/manager for the point of contact and be prepared to pay slightly more for that key person, it will help you hand over tasks and responsibilities later and maximise your time. Due to the traffic in Manila, offering flexi time is a great way to entice talent to join your team, early start, early finish and vice versa, missing the headache of Manilla traffic.
Make sure you have someone to manage the team in-house, preparation is the key, open up lines of communication so it is easy to connect, Skype, hangouts slack etc. Prepare your on-boarding and company orientation, your BPO provider will also provide theirs, share a list of the contacts they can expect to meet and what they would be responsible for, don't forget to introduce your new team member to everyone else in a group email.  Your BPO provider will be able to help you by sending you a document for on-boarding and initial tasks for your employee to help work out a training schedule and weekly meetings if needed.
Just as you would at home, train and invest in your employees, I love this saying "CFO: What happens if we train them and they leave? CEO: What happens if we don't and they stay?"  this again will add as a retention strategy and ensure you have the employees buy in.