Carl Ocab – Make Money Online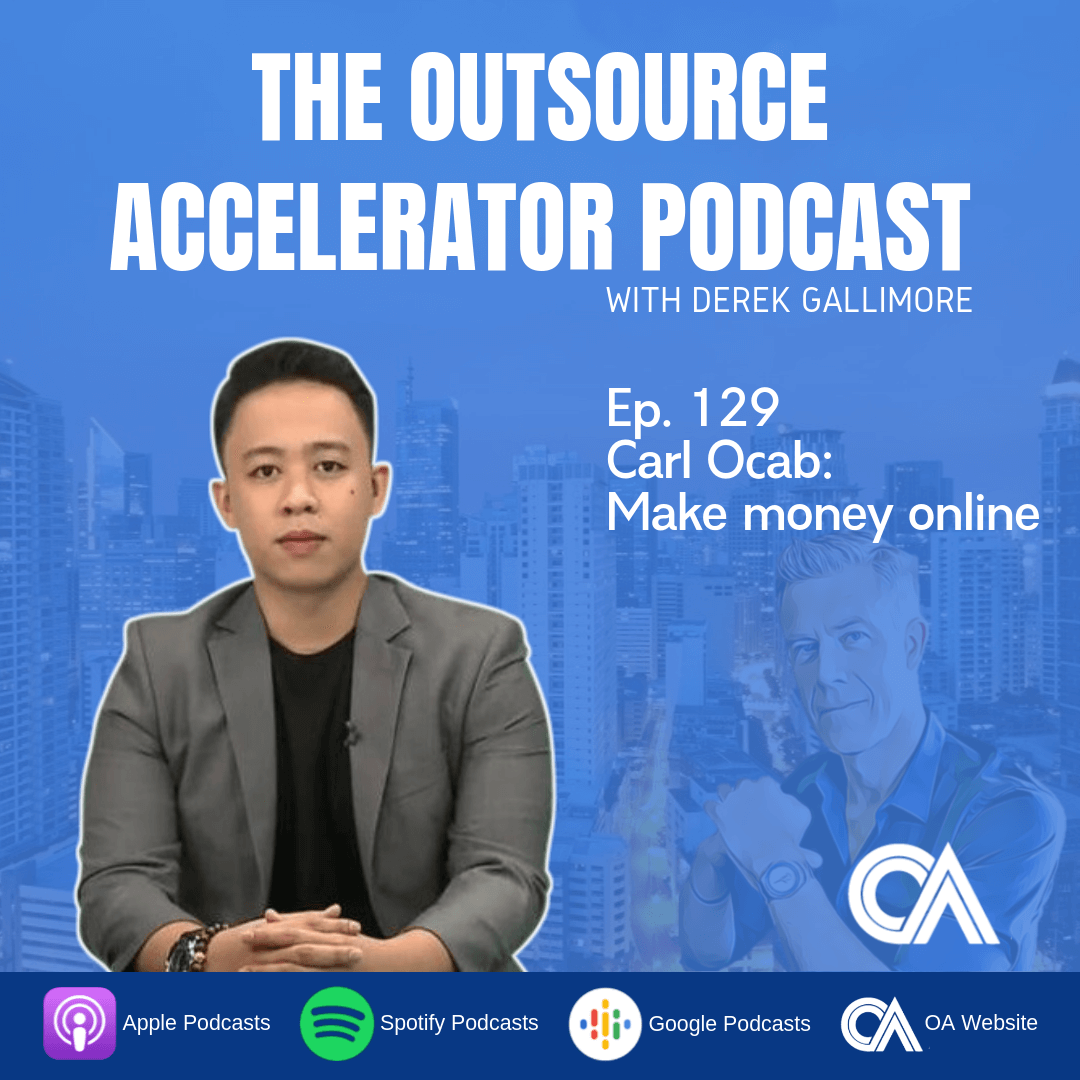 Ep 129 Carl Ocab
In this episode, Derek is joined by Carl Ocab, a legend in the Philippines. They will discuss Carl's background and experience in Internet marketing services.
Summary
Carl started blogging when he was 13 years old. He was introduced to the world of blogging by his father when his father suggested for them to try blogging instead of online gaming.

Instead of playing, they created blogs on Blogger, and then copy paste the content for the week. Since they are both just 13 years old without any expertise except for the game they were playing. So, they created a site about that online game and they added a forum. Fortunately, they were able to create a small community.

They monetized the site with Google Adsense and after about 2-3 months they were able to get the threshold of 100 dollars. Then after two to three weeks, they received their first cheque.

After that gaming site, Carl started carlocab.com as a blog first. His catchphrase was Make Money Online with a 13-year-old.

Carl briefly discussed an overview of the Internet marketing agency and what he's been building over the last three years. They develop WordPress sites for clients in the States and their clients re-sell their WordPress sites for three-five thousand dollars.
Key Points
Carl started blogging at the very young of 13 and made money writing about what he loves and knows.

The catchphrase for Carl's was Make Money Online with a 13-year-old.

Carlocab.com's biggest break was when they reached the front page and became number 1 for 1 to 2 years.
Resources
Transcript
Expand transcript
Listen to more podcast episodes here: