WordPress Virtual Assistant
Definition
What is a WordPress Virtual Assistant?
WordPress is such a dynamic platform, and most businesses need a professional to handle their WordPress blogs. This is where the services of a WordPress virtual assistant comes in. A WordPress virtual assistant is a remote worker who is responsible for handling his/her clients' WordPress blog, from setting up, choosing design, to blog maintenance.
WordPress needs to be maintained regularly. There's no point in creating attractive and educational content if it's uploaded in an outdated and not mobile-friendly website. WordPress VAs are also responsible for fixing broken links in your website, updating themes and plugins, as well as removing spams and malware.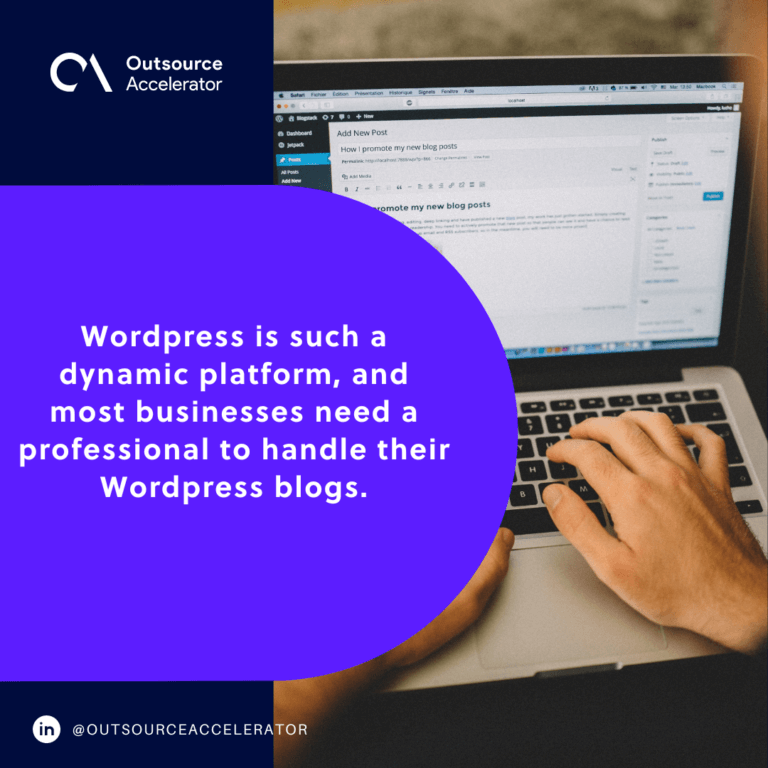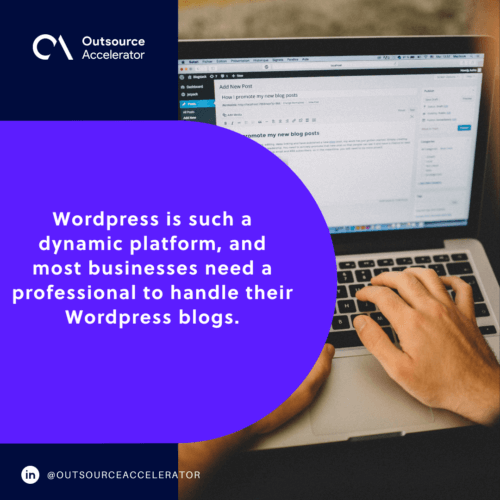 Are WordPress virtual assistants important for a business?
If the business is online (which every successful business is), then you definitely need the services of a WordPress VA. You need to make sure that your website is audience- and mobile-friendly; you also need to make sure that there are no malware or broken links on the website. These tasks can be repetitive and tedious, so if you want to focus on the more essential responsibilities, it's best to delegate these roles to a trusted WordPress VA.