Chris Urbano – Wines in the Burgeoning Middle Class Market in the Philippines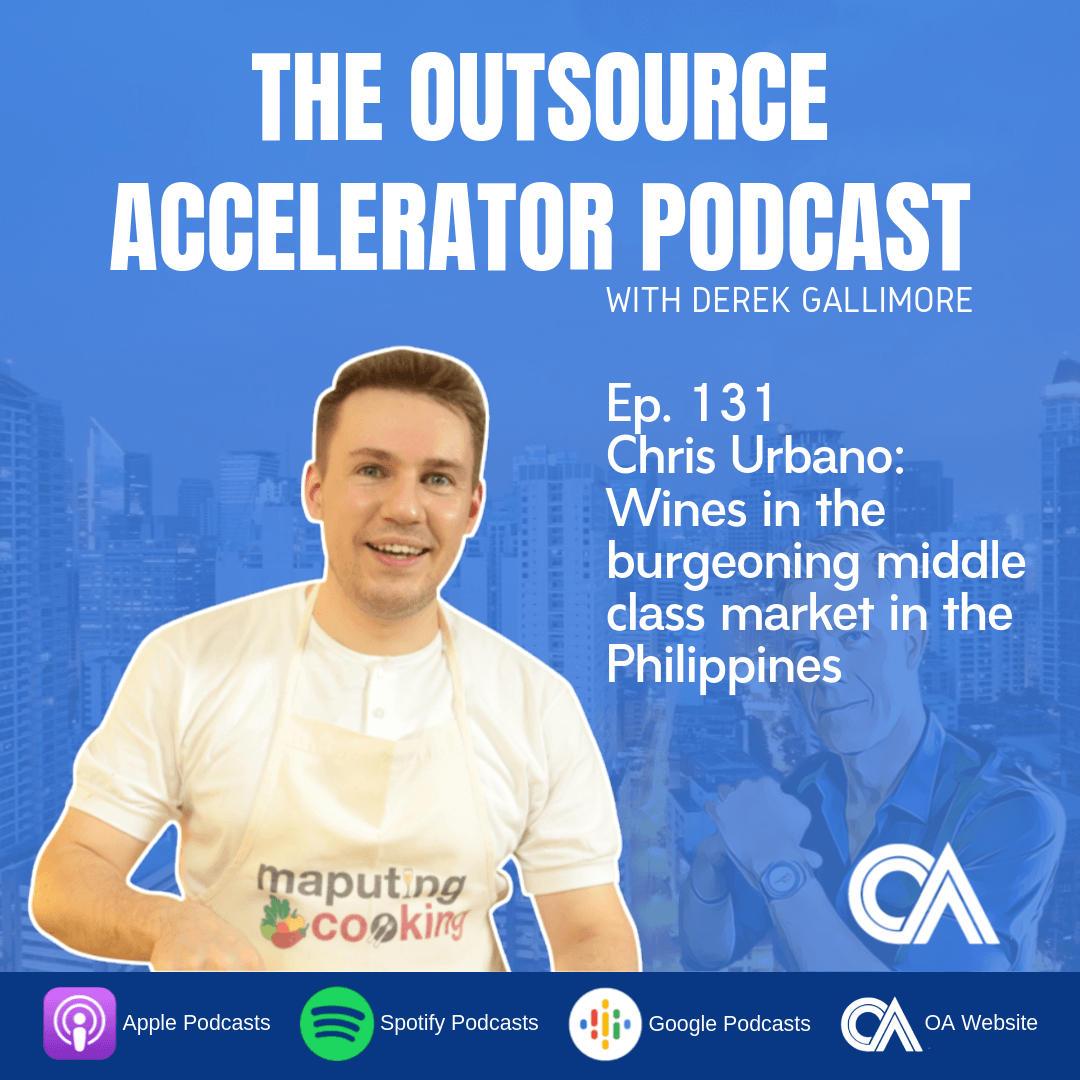 Ep 131 Chris Urbano
In this episode, Derek is joined by Chris Urbano for the second time. They will talk about Winery Philippines Company which is Chris' company. The episode will give us fantastic insight into Chris's knowledge of e-commerce and building businesses in Southeast Asia.
Summary
Derek and Chris talked about Winery Philippines. They also talked about Chris' insights about the market and his commercial experience.

Chris is the Managing Director of Winery Philippines. Winery Philippines officially incorporated in 2015 and it's the first wine e-commerce curated marketplace in the Philippines.

Chris and Derek mentioned their observations regarding the burgeoning middle class in the Philippines. According to Derek, the Philippines is getting more cash, spending more on discretionary products, and is adopting Western tastes.

Chris said that industry reports on the Philippines and the growth rates in wine importation had an excess of 10 up to 15 percent annually in the wine category. When he analyzed it, he noted that the growth was price-led.

Chris compared their operations to a metaphor, which is "

We're a little bit like a swan cruising along on the lake where on the surface we look very slick in a clean interface and easy to use for our customers but underneath is we're kicking like mad to keep the operation going because that's where we actually have to deal with the Philippine business operating environment".

The challenge that Winery Philippines is experiencing in the Philippines is that it is quite hard to have a slick e-commerce model in the Philippines wherein the infrastructure isn't quite there to support it as opposed to a country like  Australia wherein everything is already a "plug and play".
Key Points
According to Chris, the Philippines is a beer and spirits country.

According to Derek, the soft commodities follows the hard commodities.

According to Derek, eight to nine years ago, a cashless way of dealing with things didn't exist in the Philippines which was quite common across a lot of developing economies.

Chris aims for a slick interface but then they compensate for that behind the scenes because they have to integrate with the kind of manual interfaces that the rest of the society is still dealing with.
Resources
Transcript
Expand transcript