Ben Juson – Evolution of BPO Industry in the Philippines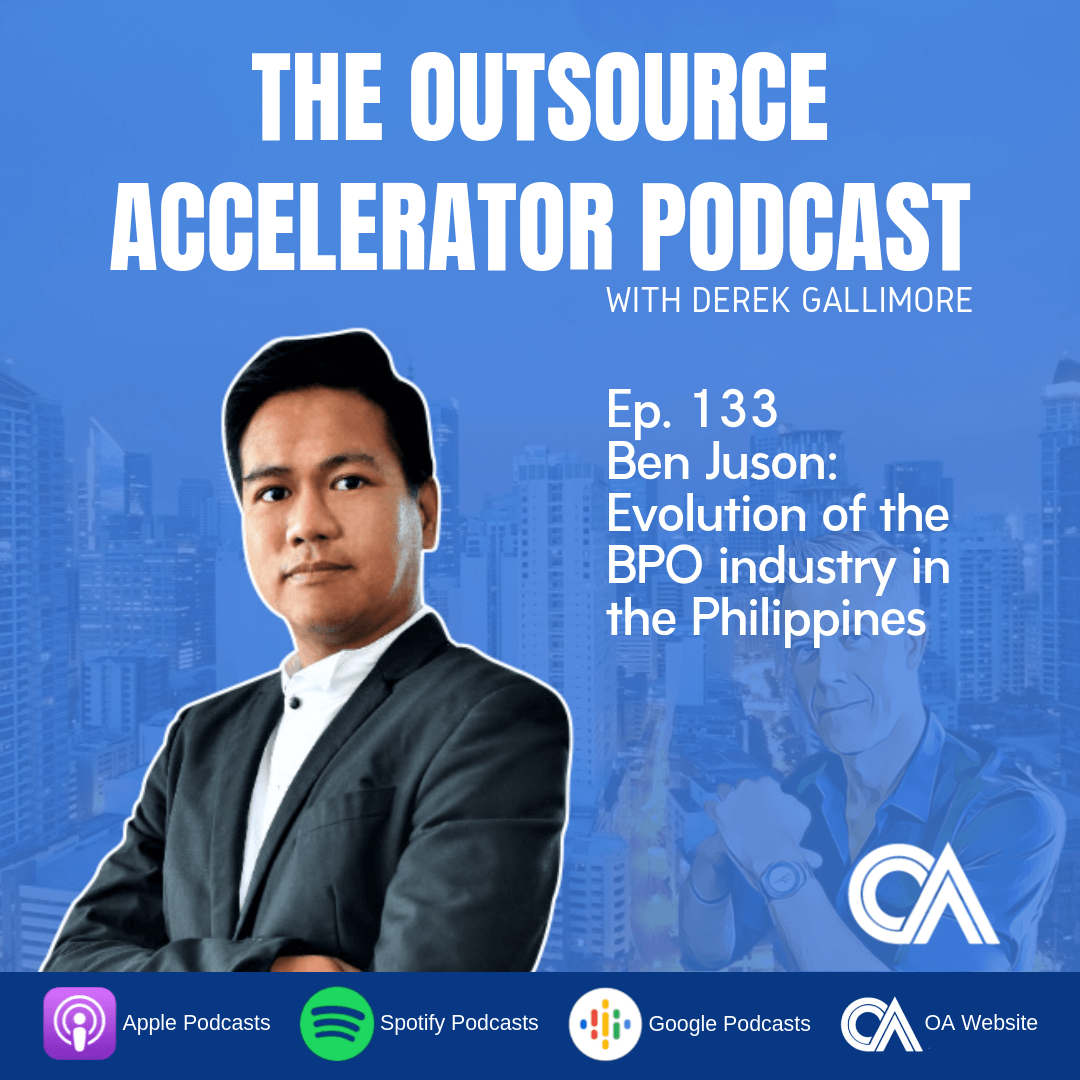 Ep 133 Ben Juson
In this episode, Derek is joined by Ben Juson, the Managing Director of Aptus.  Join us as Derek deep dives and talks about Ben's journey in the Outsourcing Industry.
Summary
Ben started his career

way back in the year 2000 when the call center industry was not even known.

He started to feel that there's more to outsourcing solutions for this segment of the market when his previous company took out their technical support service for the small to the medium-sized clients.

Ben believes that the industry now is better at nurturing the workforce that they've got.

Former employees of big BPO's have leveraged their experience and have world-class experience that makes their service delivered on time according to Ben.

Ben shares that there was no such thing as non-voice, email, chat support or even the term BPO that even not existing back then.

He mentioned that the advent of technology, the telecommunications, everything fell in to place which led to the evolution of the BPO industry in the Philippines.
Key Points
In 2000,

it was a big multinational only that had access to outsourcing.

Teleperformance has 200,017 employees across 340 locations across 74 countries.

In the beginning, outsourcing was just like a call center function.
Resources
Transcript
Expand transcript
Listen to more podcast episodes here: