Ben Juson – Providing Tailor Fit Solutions to Everyone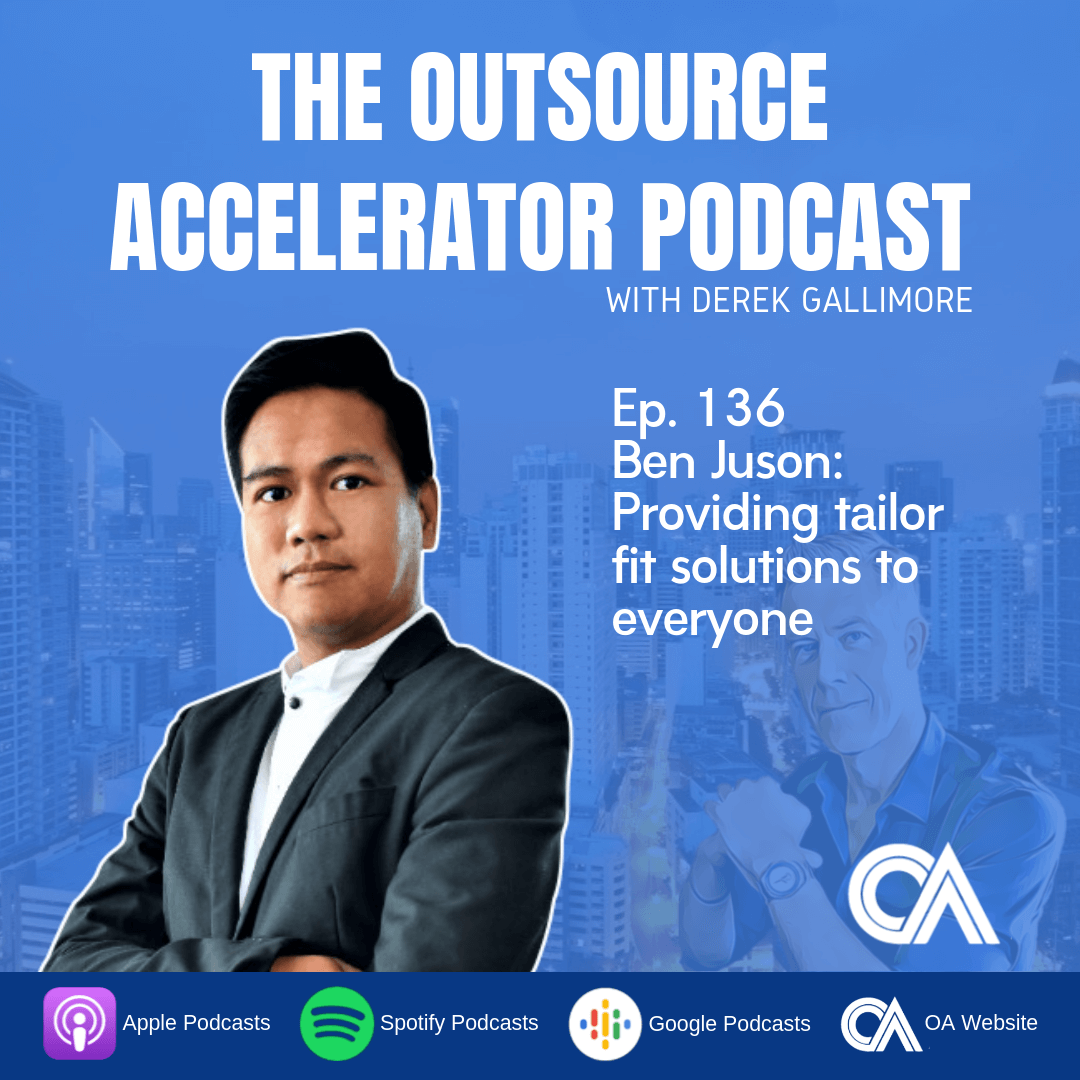 Ep 136 Ben Juson
In this episode, Derek is joined once again by Ben Juson, the Managing Director of Aptus Global Solutions.  Join us as Derek deep dives and talks about what Aptus does and their value as a company.
Summary
Ben Juson is the Managing Director of Aptus Global Solutions and has been in the industry for more than 16 years.

He describes Aptus in just one word which is a tailor.

They design solutions based on what the client needs.

They provide service that is not seen in a typical call center office settings.

Ben mentioned that they do different models based on what is favorable to the client for the pricing.

Ben also started at A78 solutions, founded the company back in March 2016 and then merged to Aptus.
Key Points
Anything that can be done in front of a computer can be outsourced.

Aptus company size is about 70 FTEs.

There's a lot of people are actually afraid of AI just because of the unknown.
Resources
Transcript
Expand transcript