Alex Garcia – Virtual Assistance is All About Quality Service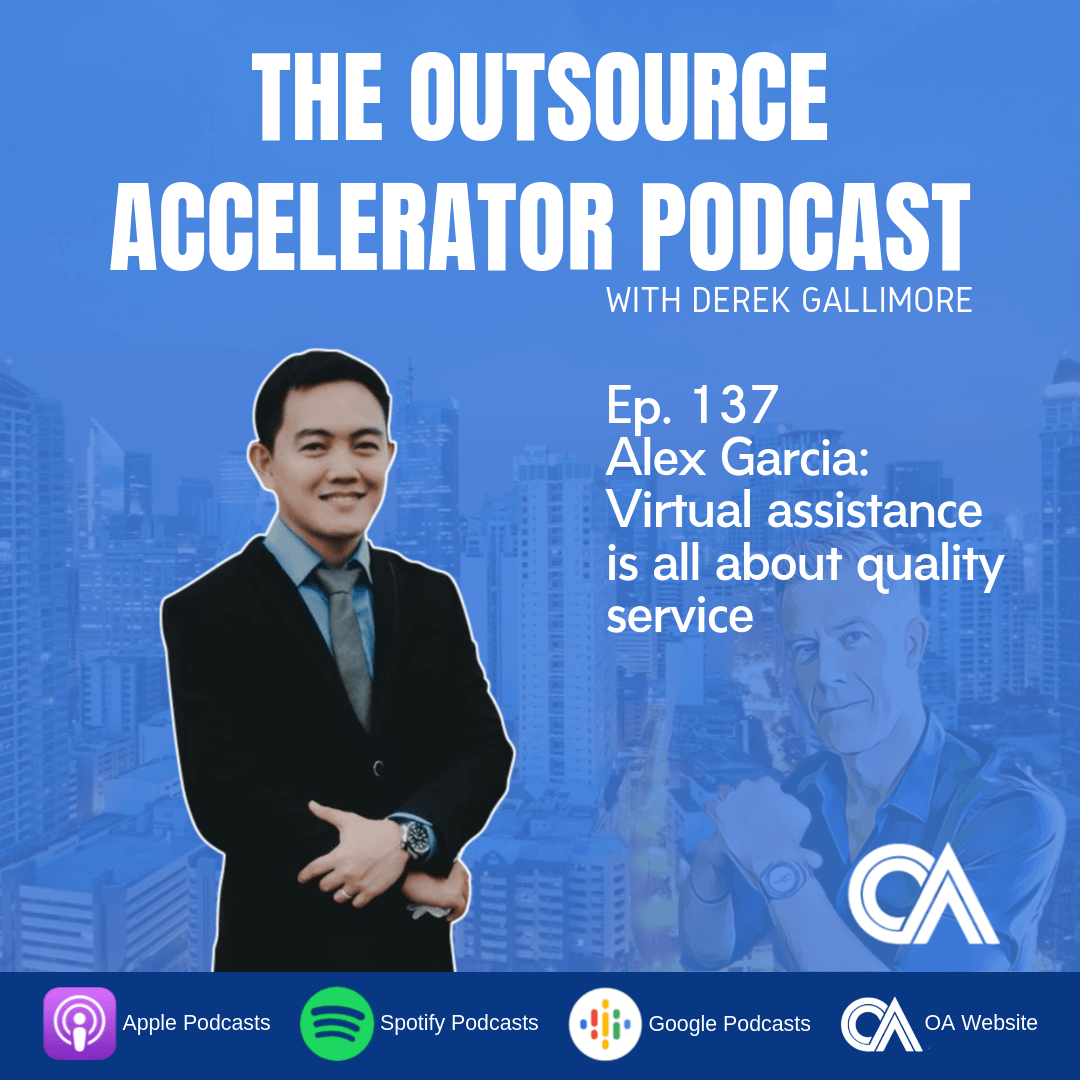 Ep 137 Alex Garcia
In this episode, Derek is joined by Alex Garcia.  He is a Virtual Assistant for a Real Estate Investor.  Join us as Derek talks about Alex's journey and deep dives into the business that he has built himself.
Summary
Alex was a

licensed teacher before he decided to venture into the BPO industry and become a call center agent.

The average salary of a licensed teacher before was $200/month according to Alex.

Alex shares that BPO's offering to be in call centers is a much higher salary.

Alex is raised in Davao and he knows the pros and cons of living there.

He mentioned that the mindset of the Filipino are lacking of creating something that can be beneficial to our community or to our society.

When Alex started in the VA industry, he was oriented with Real Estate and noticed that there is a constant need of VA's.

Alex talks about more of VA4REI business structure.
Key Points
T

here are more opportunities due to easy access to the internet and the industry is now more saturated with different type of niches.

VA4REI have around hundred investors across the US and VA's is about 50-70 Virtual Assistant and all of them are home-based.
Resources
Transcript
Expand transcript
Listen to more podcast episodes here: