Carl Ocab – Breaking Boundaries with Internet Marketing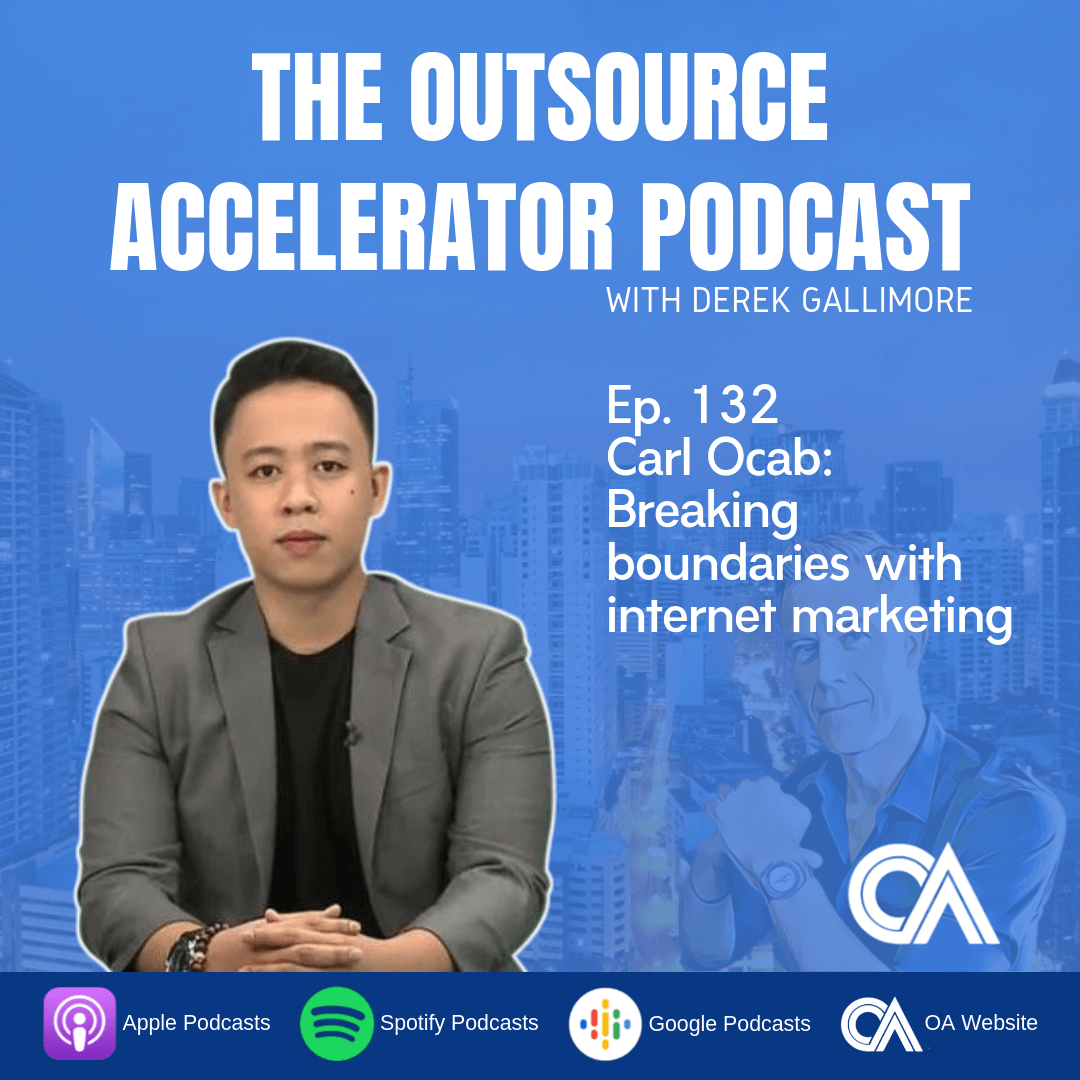 Ep 132 Carl Ocab
In this episode, Derek is joined by Carl Ocab.  He is a successful blogger and owns the Web Design Agency which is also called Carl Ocab.  Join us as Derek deep dives and talks about Carl's web design agency, which caters mainly to people in the US.
Summary
Carl started

the internet marketing 10 – 11 years ago when he was 13 years of age.

He is based in the Philippines catering almost solely to the US.

According to Carl, even if you here in the Philippines you can still connect or even do business with people in the states.

Their main service is Website Development and Design for WordPress sites.

Carl shares that the value of a proposition is around 50-60% percent for the simple corporate sites and those 40% percent are for the complicated ones.

He also shares his knowledge about RankBrain.

Communication is the enticing part why foreign clients partnered with us, according to Carl.
Key Points
T

he internet connects everyone.

Google is getting brighter and going to get more difficult to trick and outrun.
Resources
Transcript
Expand transcript
Listen to more podcast episodes here: