Kevin Thompson – Outsourcing Breaks Boundaries for Employment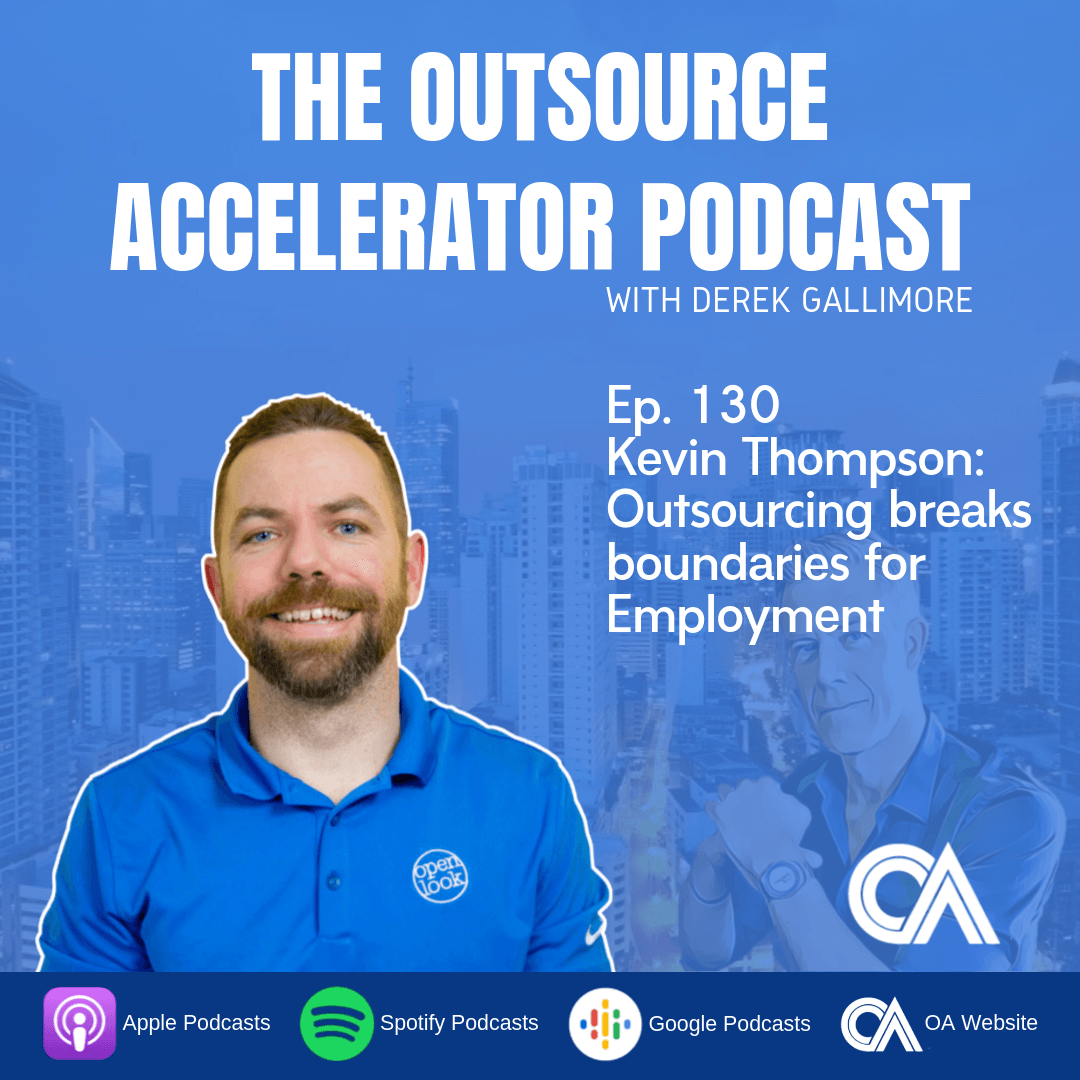 Ep 130 Kevin Thompson
Derek is joined for the third time by Kevin Thompson of Open-Look Media. Kevin joined Derek in episodes 124 and 127. In this episode, they will talk about the future of outsourcing, content, and publishing.
Summary
Derek and Kevin explored the future of content and publishing. Kevin gave his insights and discussed the various way that you can deliver content.

According to Kevin, there are two plays to the content side; the quantity side wherein you're just trying to reach the masses. Or the quality side wherein you're really trying to cater to a specific audience.

They also briefly touched on chatbots and messaging systems. They also talked about the attention span of people nowadays compared to before. Also, how the mediums used to spread information have evolved over time and how the consumption of information back then was very limited.

Derek mentioned that the big guys (Large corporations) have been outsourcing for 20 years, so there's no more growth in that area.

According to the white paper that Outsource Accelerator wrote, there are 35 million SMEs in the West which employ 100 million people. Virtually, maybe only 1 percent are outsourcing. Having said that, there's a huge opportunity for those companies to outsource one function or even an entire department.

They talked about Artificial Intelligence/Automation and its impact on the outsourcing industry. They both agreed that it would take years to have any major impact. Also, SMEs have very dynamic job roles and descriptions which would make it difficult to be replaced by AI.
Key Points
According to Kevin, content is the king and the higher quality content you can get and the more evergreen type of content that doesn't have a timetable on it is better.

Derek mentioned that according to some podcasts about book publishers; their methodology right now is to create chapters with 1000 words each because that's the attention span that people have nowadays.

Kevin thinks that the opportunities are endless nowadays with technology.

According to Derek, outsourcing will eventually be called employment. And business owners are going to hire employees and where they are located is not going to be relevant anymore.
Resources
Transcript
Expand transcript
Listen to more podcast episodes here: