Comprehensive guide to Chambers of Commerce, BPO organizations and Government bodies in the Philippines
Last updated: October 4, 2021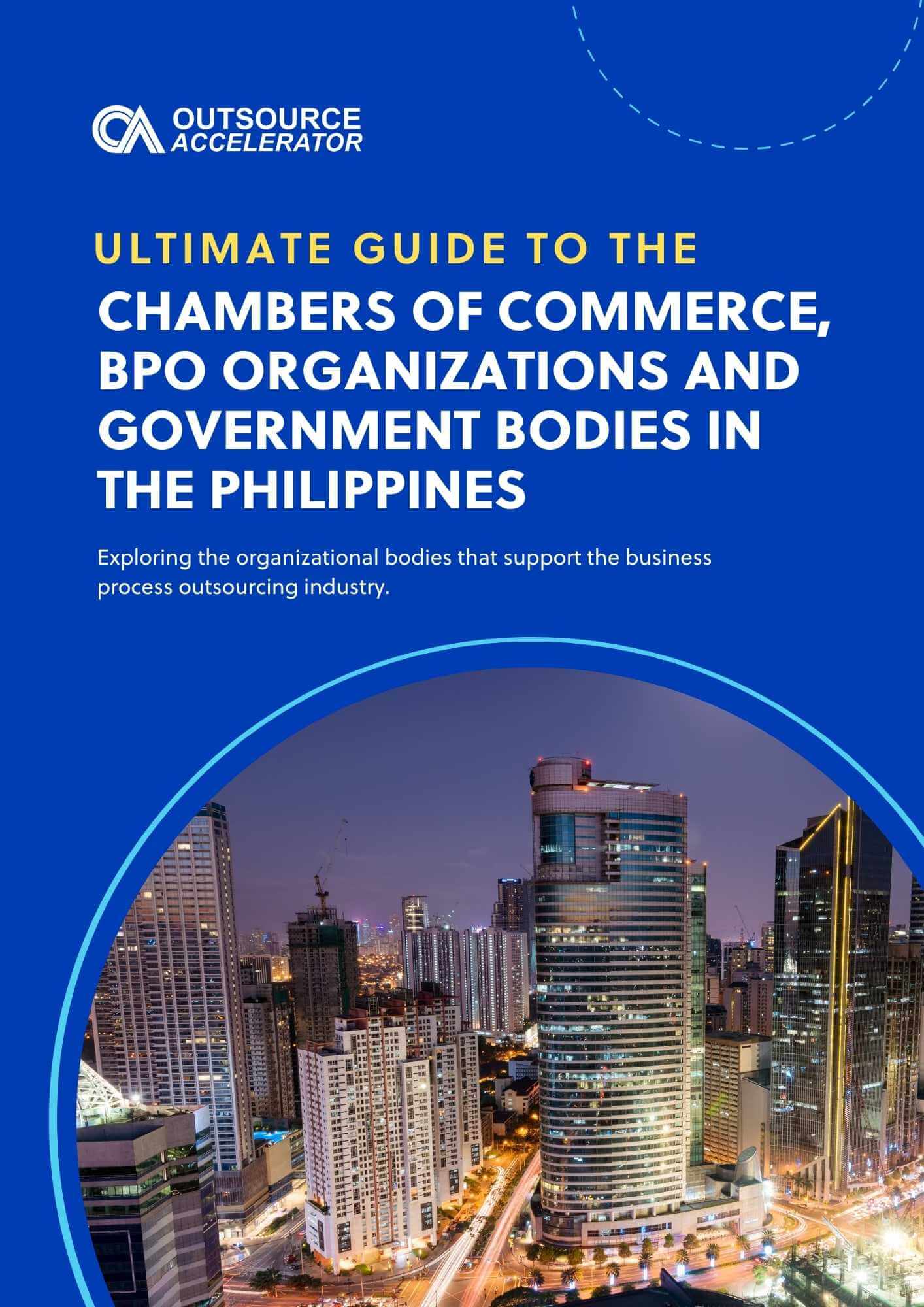 Investors need all the help they can get to make the process of setting up a BPO company in the Philippines as smooth as possible. Connecting with the right government bodies is a must to register the business and to ensure proper documentation and compliance to local and national laws. This includes going through the Department of Trade and Industry (DTI) or Securities and Exchange Commission (SEC) and Bureau of Internal Revenue (BIR), and checking in with the Board of Investments (BOI) and the Philippine Economic Zone Authority (PEZA) to see if the business qualifies for various incentives and exemptions.
In addition, investors must find a location for their new business, assemble their team and process work visas for foreign nationals, and provide their new employees with training to ensure that they are able to deliver world-class service to their clients from all over the globe. To accomplish all these while expending the least amount of time and effort, investors must find and partner with well-connected individuals and groups who can help them navigate the system and introduce them to the right people.
Fortunately, the local BPO community is a welcoming one, and the largest BPO organizations and chambers of commerce offer various services that can assist investors in setting up operations in the country. These include holding a series of briefings about each step of the investment process, conducting research relevant to the investor's business interests, and providing introductions to key government officials and industry organizations. These services can help entrepreneurs and investors set concrete targets for their new company's milestones and further refine their business plan.
Continued support for continued growth
In addition to providing practical assistance in setting up a new investment, BPO organizations, government bodies, and the different chambers of commerce in the Philippines can also directly and indirectly lend a hand to companies that are on the verge of expanding their services and market. These agencies can provide ongoing support by fostering partnerships between industry players and academic, government, and economic bodies; hosting events centered on networking and developing human capital; initiating research and knowledge-sharing activities, and spearheading programs that promote the growth of the IT-BPM industry in the Philippines and ensuring that the country remains as a preferred destination for IT-BPM services.
That said, government bodies, chambers of commerce, and BPO organizations in the Philippines remain invaluable allies and partners to investors and entrepreneurs who are looking to start and grow a BPO company in the country. Here's an exhaustive list of these agencies and what they can do for you and your newest business venture.
BPO Organizations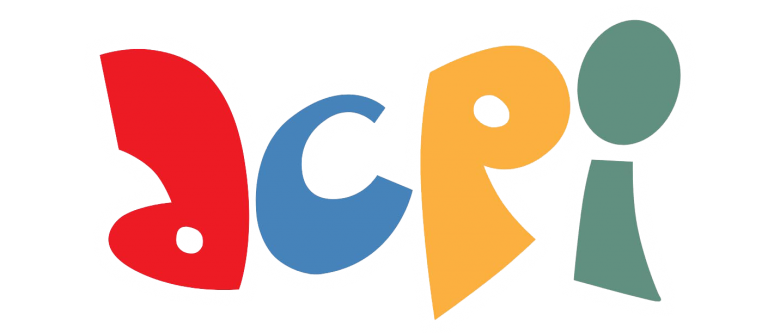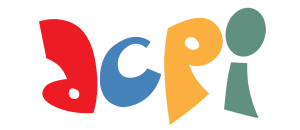 What do Scooby Doo, Tom & Jerry, The Addams Family, Dragon Ball Z, Finding Nemo, and The Incredibles all have in common? Apart from being among the world's best-loved cartoons and animated movies, they have also known the touch of a Filipino animator's hand. What's more, there are also a lot of Filipino animators who have contributed their skills in the gaming industry, including arguably the most popular gaming companies, Nintendo and Sony.
Knowing that this pool of high-quality talent exists in the country, the people behind the Animation Council of the Philippines Inc. (ACPI) decided to band together in 2000 to support and promote Filipino expertise and services in various forms of animation production, both here and abroad.
About ACPI
ACPI is an association composed of animation companies, animation schools, and animation technology providers in the country. Recognized and supported by the Philippine government, ACPI is a non-stock, non-profit organization whose primary goal is to promote the Philippines' animation industry, so that the country will be considered among the preferred countries that render services for the animation industry worldwide. ACPI also aims to promote both local and international Filipino talent, and hopes that its member studios will soon be regarded as creatively and technologically competitive outfits around the world.
Education and skills development are also a priority for ACPI. Together with the country's educational bodies like the Technical Education and Skills Development Authority (TESDA), Department of Education (DepEd), and the Commission on Higher Education (CHED), ACPI has developed comprehensive curriculums, training regulations, and assessment tools for schools that offer or are considering to offer animation courses. ACPI also regularly conducts workshops and competitions to further hone the skills of current and aspiring Filipino animators. Moreover, ACPI has also partnered with multinational companies like AMD, Empire Multimedia, and Ynzal to give Filipino animators access to high-quality tools of the trade.
Driven by its mission to nurture passion for animation, ACPI envisions itself to be a central force to the growth and development of the animation community in the Philippines. Currently, ACPI has over 15 animation studios under its banner and is proud to serve as a bridge between these Filipino animators and the high demand for their talents across the globe.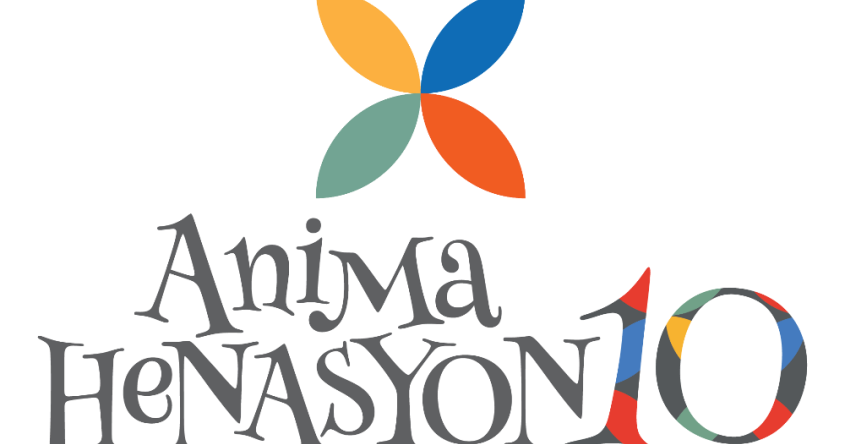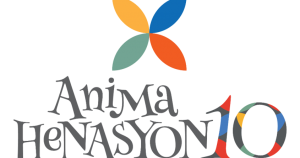 Animahenasyon, the first and leading animation conference and festival in the country, was launched in 2006 as a platform to celebrate the skills and talents of Filipinos not just in animation but in storytelling through animation, as well. The festival also aims to encourage both professional and budding animators to explore the various opportunities within and outside the country, as well as to provide a convenient location for the exchange of ideas and business opportunities for groups and individuals.
In line with their goal of education and skills development, ACPI also made Animahenasyon a venue for learning, with various forums and workshops, talks from local and international names in animation, and competitions. Apart from furthering knowledge, Animahenasyon also aims to equip animators with the latest information about animation technology and trends, copyright issues, and other relevant topics that surround the industry and its allied fields.
In November 2017, ACPI held the 11th edition of Animahenasyon, which gathered more than 2,500 participants from the academe, local animation companies, global professionals, and independent artists and animators. With the fast-paced evolution of technology in mind, as well as the rise of a younger workforce, the conference explored a range of topics that included the latest innovations like virtual reality and developing company cultures suited for the creative millennial.
The Future of Philippine Animation Industry
Each year, ACPI tries to bring as many new experiences as possible to Animahenasyon. In its 11th outing, Animahenasyon not only conducted its annual animation competition (which received close to 100 entries), it also showcased a host of animated movies that, according to the organizers, they hoped would inspire and create an impact to local artists when it comes to global trends and standards in animation.
Among the films screened were the critically acclaimed Japanese film Kimi no Na wa (Your Name), and French animated movies Aya of Yop City, My Mommy is in America and She Met Buffalo Bill, and The Girl Without Hands.
ACPI has also expanded its partnerships to include the Department of Information and Communications Technology (DICT), the Cultural Center of the Philippines (CCP), and the Department of Trade and Industry. The goal is to make animation professionals not just competent talent-wise, but also well-versed in the basics of entrepreneurship, which is a valuable bit of knowledge for freelancers and independent artists who have to deal with both the artistic and business aspects of their craft. Hopefully, in the near future, there would be no artist — animator or otherwise — that would have to undersell their considerable skills.
ACPI, through Animahenasyon, has also promised its support toward the achievement of the goals set in the IT-BPM roadmap. Even as outsourcing continues to be a huge driver to the growth of the Philippine animation industry, there is also an increasing demand for original content. Understanding how these two facets of the local animation scene work together to move the industry forward is critical, especially in the next five years.
With these in mind, ACPI aims to answer the question "What is the Filipino brand of animation?" We have long been an outsourcing destination for animation, but we have yet to establish our identity in the global arena. With the help of Animahenasyon and ACPI's other initiatives, the organization aims to make the Philippines not just a pool of skilled animation talent, but also a source of high-quality original animation content.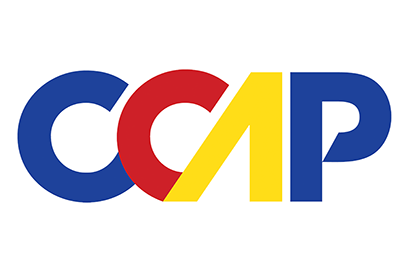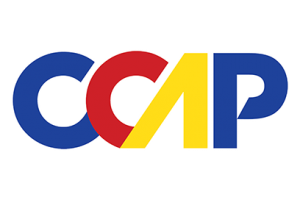 The late nineties through the beginning of the new millennium saw the rise of the call center industry in the Philippines. The country now boasts of being one of the top 3 countries for foreign direct investment through contact center and back office operations.
The BPO industry contributed as much as 10% to the country's current GDP. It's a long way away from the early days of the industry when it accounted for only 0.075% for the year 2000.
Through all these years of growth, CCAP (Contact Center Association of the Philippines) has guided and supported the industry. The organization championed the Filipino talents who put the country in the map with their impeccable work ethic and genuine concern for customer relationship.
CCAP is the official industry organization for call centers in the country. Its mission is to harness, harmonize, and galvanize sectors in pursuit of sustaining the country's top position in the global contact center industry. In addition, the organization aims to drive CRM (Customer Relationship Management) innovations and best practices.
A Brief History
The organization was established in October 2001 with only 7 founding member companies. CCAP is now composed of 90 members. These companies are located all over the Philippines, proving that expansion has reached the provinces as well. In total, CCAP membership represents 70% of the entire call center industry.
CCAP at Work
Expansion of Talent Supply – CCAP organizes regular skills training and offers certifications for career development. The organization emphasizes the importance of health and wellness along with values formation as key to employee retention.
While it's still true that the BPO, especially call centers, is still one of the largest jobs-generating industries, only a few applicants are actually qualified. In a study conducted by Aspiring Minds, an Indian-based employability assessment firm, around 65% of college graduates in the country are not equipped with the proper skills to successfully work in their chosen profession.
To address this, CCAP works with CHED (Commission on Higher Education) and TESDA (Technical Education and Skills Development Authority) to assess the curriculum and suggest improvements that are needed in the call center industry such as proficiency in English.
As for employees already working in the call center industry, CCAP conducts regular training to further improve and add valuable skills needed in call center offices. It also offers valuable insight that helps employers retain employees and keep them satisfied and motivated.
Government Partnership – As the official representative of the industry, CCAP works with the government to ensure a favorable business environment for employers. In some cases, they offer mediation between their members and government agencies for more efficient communication.
CCAP gives input on legislation, regulations, fiscal, and infrastructure issues that would affect the industry. With government partnership, the group can offer insights to their member companies that would help foreign businesses understand the country's regulations and laws they have to follow.
Drive Innovation – One of the organization's missions is to support and promote innovation through technology and development of best practices. Through trade shows and conferences, experts in the industry can share new knowledge and tools that will give the country the competitive advantage.
Change is inevitable. CCAP is always ready to steer the industry forward especially in terms of technology. One example is Verint's Workforce Optimization Platform with voice analytics that was presented in their annual conference in 2013. The application assists customer service representatives to assess the customer's issues and formulate solutions for different scenarios. These types of applications are now implemented in call center operations.
Promote Industry Welfare – CCAP considers employees of member companies as valuable members of the organization, too. As such, the organization also seeks to look out for their welfare.
CCAP joins with government and academe to develop best practices that would promote the call center agent's well being. The organization regularly commissions studies and surveys that would give members concrete data so they can formulate precise solutions for employee issues.
Market the Country – CCAP always seeks new markets that could benefit from what the country has to offer in terms of call center services. It participates in marketing and branding campaigns for the country as a viable BPO destination.
CCAP Events and Activities
One of the most anticipated annual events in the CCAP calendar is its Contact Islands flagship conference. It's the best time to connect and form new networks with people from different sectors all striving to bring the call center industry back into the forefront of innovation.
CCAP believes in developing young leaders to ensure the future of the call center industry. Their annual eTL course is especially designed to hone and develop the leadership skills of call center supervisors. Unlike typical lecture-type classes, this course offers hands-on or on-the-job training. A Team Leader certificate is handed out after completion.
Data privacy is a prevalent issue in the industry. CCAP's Data Privacy Asia-Manila conference is an opportunity to hear from cyber security experts and discuss solutions applicable to the industry.
CEO Forums is a gathering of company heads from CCAP membership roster. This event is a chance for in depth discussions about challenges and opportunities faced by the industry.
What's on the Horizon?
CCAP is optimistic about the country's contact center industry. The group projects revenues to rise, from $12.8 billion in 2015 to $20.4 billion in 2022. The industry aims to provide 73,000 new jobs each year until 2022.
This is, at least, for the short-term future. In the long term, the industry is preparing to face what some calls an inevitable future – AI. What would the contact center industry look like after technologies such as Chatbots finally caught up with human speech?
CCAP is not waiting to find out. The organization is already moving towards working with educational institutions, the Department of Education, and Commission on Higher Education to update curriculums to reflect what the actual workplace would need in terms of skills and knowledge.
There's no stopping innovation. Technology evolves so rapidly it can leave people behind. While other voices in the industry are skeptical about the effect that artificial intelligence brings to the call center industry, some are more pragmatic like CCAP.


It may not be common knowledge, but gaming is a booming industry in the Philippines. And when you talk about gaming, it's not just about the players who participate in international, multi-million-prize eSports tournaments. Gaming is also about the development of these games, whether they are played on consoles, desktop computers, or mobile phones.
Indeed, Filipinos are not just adept at playing computer games — they're also great at developing them. From 2003 PC game Anito developed by Anino Games (now Anino Playlab) to the mobile game Catch the Guava by 88GamePub (which gained over 100,000 on Google Play just one month after release), the Philippine game development community has not just expanded its numbers but also its horizons.