List of foreign Chambers of Commerce in the Philippines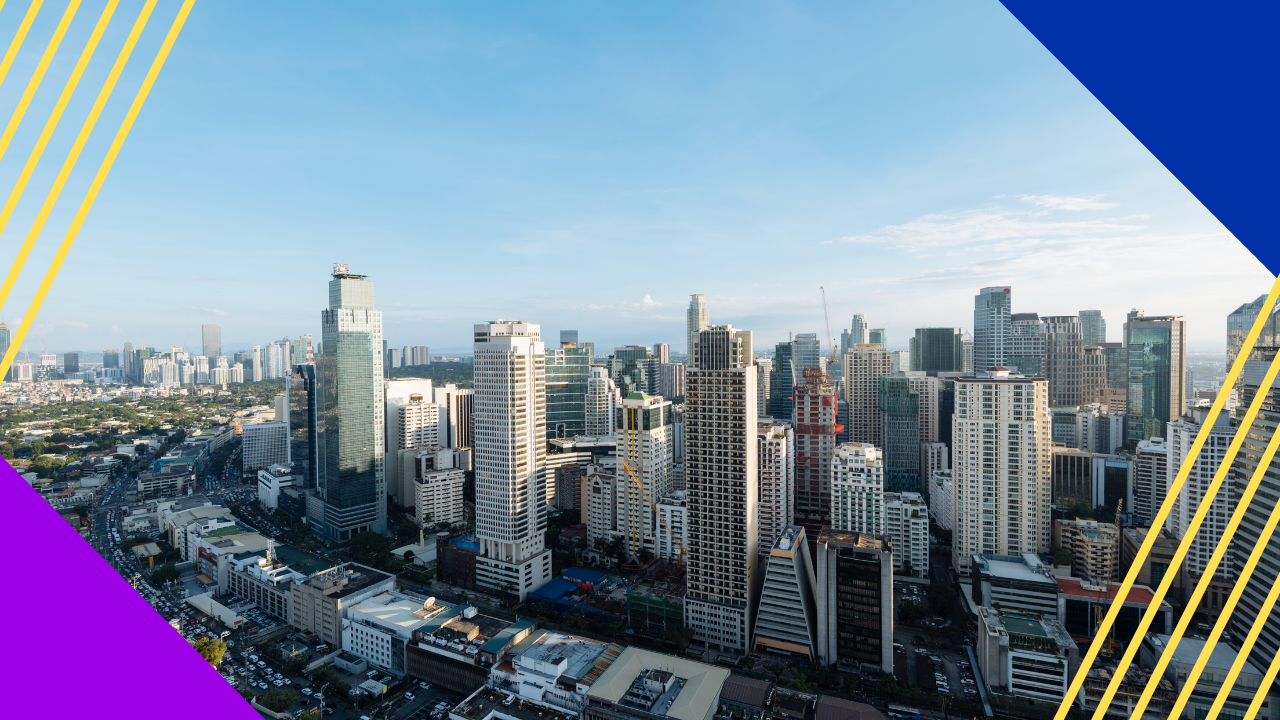 Chamber of Commerce – Philippines
These Chambers of Commerce play an important role in connecting and growing businesses in the Philippines by providing helpful information and practical assistance to companies that are planning on outsourcing to the country:
Top foreign Chambers of Commerce of The Philippines


American Chamber of Commerce of the Philippines (AmCham)
The American Chamber of Commerce of the Philippines or AmCham has been serving businesses in the Philippines for over a hundred years. It stands at the forefront of various development initiatives that are designed to address current and potential business issues, as well as delivers relevant information on different industries through publications and events.
The Chamber started out as the Manila Coffee Round Table, which later became the Manila Merchants Association. While its name has changed over the years, it remains committed to its purpose, which is "to serve the interests of Philippine and American businesses through the participation of members in promoting their long-term objectives, while contributing to the civic and economic development of the Philippines."
AmCham advocacies and programs
There are 17 sector committees that provide the Chamber with a 360 view of the Philippine business ecosystem. These committees allow American and non-American businesses to promote common goals that will bring solidarity and develop the business environment in the country.
The sector committees are as follows: agribusiness, energy and power, energy efficiency, environment and urban development, financial services and taxes and tariffs, healthcare and wellness, human capital and resources, information and communications technology, infrastructure and logistics, intellectual property rights, legislative, manufacturing, pharmaceutical, professional women of AmCham, security and disaster resource group, tourism and hospitality, and trade and investment.
The Chamber is also spearheading the following initiatives and projects:
The Integrity Initiative – Led by the private sector, this campaign aims to strengthen ethical standards in business in order to level the playing field and foster an environment where companies with integrity can do business with competitive advantage.
The Filipino-American Memorial Endowment – Founded in 1986, this non-stock non-profit foundation aims to preserve the tangible reminders of the shared values that spurred Americans, Filipinos, and their allies to fight side-by-side in World War II.
The Business Leadership Program – The program offers student leaders a chance to see some of the country's top American and multinational companies at work. This, hopefully, will inspire them to become committed professionals after they graduate.
The American Desk (Amdesk) at the Board of Investments (BoI) – The program, which was initiated in 1992, aims to provide American investors with pre-investment assistance. It also serves as the main liaison for all investment-related concerns and government affairs.
The Arangkada Philippines Project (TAPP) – A cooperative agreement with the American Chamber of Commerce of the Philippines, The Arangkada Philippines Project aims to enhance the growth of key economic sectors by advocating for reforms that create a better business environment.
The American Chamber Foundation of the Philippines – Established in 1985, the foundation encourages members of the Chamber to use their corporate social responsibility activities to support corporate strategies. It also identifies and partners AmCham members with credible NGOs and other beneficiary organizations.
In addition, the Chamber also publishes business journals and advisories and holds regular events like General Membership Luncheon Meetings, Networking Nights, and Members Mixers.
The Chamber has an office in Metro Manila and Luzon, Visayas, and Mindanao chapters. For more information about the American Chamber of Commerce of the Philippines, visit http://www.amchamphilippines.com/.
[oa-ads-product-video]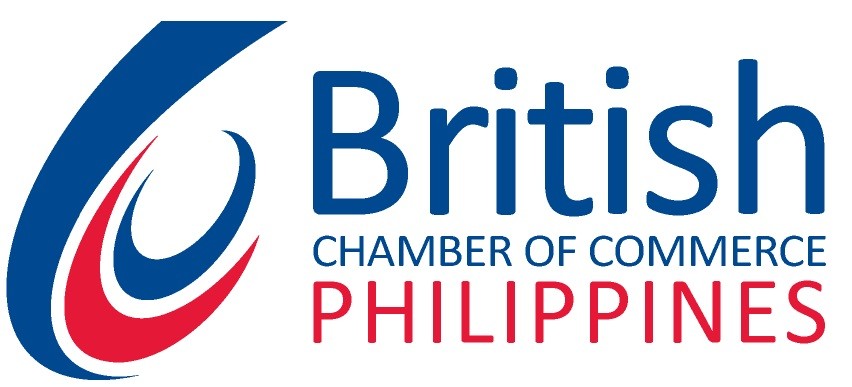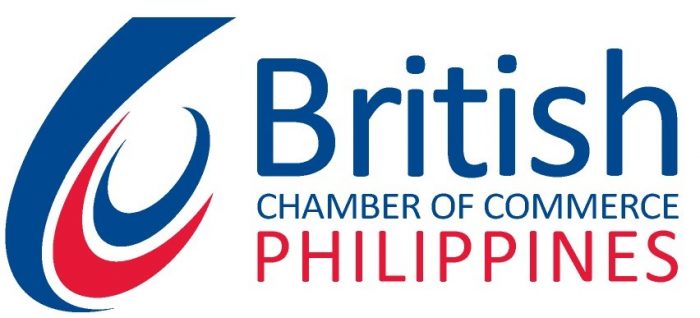 British Chamber of Commerce Philippines (BCCP)
The British Chamber of Commerce Philippines or BCCP represents over 270 member companies and a network of over 600 entrepreneurs and senior executives from multinational companies and small and midsized businesses.
The BCCP was founded in 1997 under the name British Business Association, and it wasn't until 2001 that it took up its current name. It aims to support the business objectives and social interest of its members in the British and Philippine communities and serve as the voice of the British business community in the country.
To support its members, the Chamber provides various networking opportunities by organizing business and social events. It also keeps its members up to date by providing information on subjects relevant to their business development, such as economic, taxation, and legal information. At the same time, the BCCP makes it easy for UK companies to promote their brand by offering network listings and opportunities to speak in events.
The Chamber is a part of the Britain in South East Asia (BiSEA) network, which allows its members to attend events and advertise in Chamber magazines at member rates.
Among the other members of the BiSEA are British Chamber of Commerce in Cambodia, British Chamber of Commerce in Indonesia, British Malaysian Chamber of Commerce, British Chamber of Commerce Singapore, British Chamber of Commerce Thailand, Britain Brunei Business Forum, British Business Group Vietnam, and British Chamber of Commerce in Myanmar.
BCCP services and programs
To aid UK companies in the UK and the Philippines in reaching their potential, the BCCP offers them the following services:
Business Opportunities. The Chamber can provide access to business opportunities that it has sourced from all sectors across the country.
Contact Identification and Introduction Service. To assist in marketing strategy, the BCCP offers tailored contact and introduction services and business to government (B2G) and business to business (B2B) referrals.
Event Management Service. The BCCP provides this service on behalf of UK companies that specialize in product launches and networking events.
Hot Desk and Meeting Room. Companies can arrange for short-term hot desk and meeting room facilities at their office location.
Market Entry Consultancy and Support. The BCCP offers consultancy services that will help UK companies in reaching their potential during the market entry, market development, and regional expansion phase. This service includes providing research and analysis on consumer trends and price comparisons, as well as arranging in-market organizational visits.
Professional Business and Sector Services. The BCCP offers access to a network of member and non-member professionals and organizations that provide tailored services and support. Access to the network can make setting up a business in the country much easier, plus it can assist in the local registration of the business and ensuring its fiscal compliance.
Product Regulation and Labelling Advice. To assist in market entry, the BCCP's in-market delivery partners provide UK companies with access to customized regulation and labelling advice.
Translation, Interpretation, and Cultural Services. This service is provided by a network of partner companies in the Philippines that offer professional culture services such as translation and interpretation.
There are 4 types of membership in the BCCP. These are Platinum, Gold, Corporate, and Individual, and each offers a host of benefits such as sponsorship opportunities, website linkages, directory listings, access to the Chamber's Trading Zone, and advertising opportunities.
For more information about the programs and services of the British Chamber of Commerce Philippines or its membership requirements and benefits, visit http://www.britcham.org.ph/.

Australia-New Zealand Chamber of Commerce Philippines (ANZCHAM)
The Australia-New Zealand Chamber of Commerce Philippines, Inc. or ANZCHAM is the premier Australian and New Zealand business organization in the country. It is one of the oldest and most active Chambers in the country, visibly supporting and promoting business relationships between the Philippines, Australia, and New Zealand.
This community maintains constant communication among its members as well as fosters a strong relationship with its partner organizations in both the public and private sector.
The Chamber was first known as the Australian Business Group or ABG, an organization set up in 1974 for Australian entrepreneurs who are based in or visiting Manila. In 1982, the Australian Chamber of Commerce and Industry Philippines, Inc. was registered with the Securities and Exchange Commission, formally representing its 61 regular members and 15 corporate members. Finally, the New Zealand component was added in 1986.
Membership to the ANZCHAM
The ANZCHAM welcomes new members to its thriving community. It offers 7 membership levels. Corporate membership is open to companies that have commercial relations or wish to establish business relations between the Philippines, Australia, and New Zealand.
Associate membership is for affiliates or subsidiaries of corporate members or non-profit bodies. Provincial membership is for firms and persons that are based in areas more than 100 km from Manila.
Individual membership, on the other hand, is open to individuals who are neither affiliated with any company nor are lined up to become the corporate designated member of their company. Individuals between 18 to 35 years of age may apply for a Professionals Under 35 membership, while those who have already retired from employment or are unemployed may become a Retiree member.
In behalf of its members, the ANZCHAM:
Carries out activities that represent best practices in terms of Corporate Social Responsibility.
Collects, collates, and disseminates pertinent business, commerce, and industry information, as well as ushers the exchange of ideas concerning industry and commerce between the 3 countries.
Directly or through other business organization, supports its members in their specific business, trade, or investment issues.
Establishes links and partnerships between Chambers of Commerce/Industry and private bodies in the 3 countries.
Makes representations to the Philippine, Australian, and New Zealand government and other organizations.
Promotes rules, usages, and practices of trade and investment that facilitate business operations.
Promotes trade and investment, as well as commercial relations between the people of the 3 countries, thereby enhancing business linkages.
ANZCHAM sectoral committees
There are 3 sectoral committees in the Chamber, the biggest of which is the Resources Development Committee with over 70 members. This committee supports, in particular, mining companies with interests in the Philippines. It provides advice to investors, communities, and other concerned parties, as well as promotes mining-related courses to students.
Next, the BPO & IT Services committee supports service providers and clients in the BPO industry, including those in the captive and shared services sector. In addition to promoting dialogue among the industry stakeholders, the committee also cooperates with government organizations.
Last, the Infrastructure Committee represents members in the field of engineering, construction, and consultancy by addressing issues that are common to the Philippines, Australia, and New Zealand.
To join the Australian-New Zealand Chamber of Commerce (Philippines) Inc. and for more information about its programs and activities, visit http://anzcham.com/.

Canadian Chamber of Commerce of the Philippines (CanCham)
The Canadian Chamber of Commerce of the Philippines or CanCham represents, supports, and promotes Canada-Philippines business interests. Established in 1989, this non-profit organization opens its membership to Canadian, Philippine, and other third country corporations and individuals that have Canada-Philippines business interests.
CanCham aims to improve the Philippine environment for national and international business. This it does by initiating its own projects and supporting advocacies under the Joint Foreign Chambers of Commerce (JFC), of which the Chamber is a member.
Some of the CanCham and JFC's top priorities are:
Augmenting long-term power and water supply-sources. Under this goal are programs for converting solid waste to energy and recycling wastewater.
Continuing and enhancing anti-corruption measures. This involves the approval of the Freedom of Information legislation and expediting the trials of public and private personalities indicted for corruption.
Reforming the judicial sector to be more efficient, objective and predictable. This includes restricting the abuse of TROs, limiting the basis for reconsiderations, and establishing a fast track legal process for business disputes.
Supporting environmental and socially responsible mining by enforcing the Mining Act for large-scale mining and regulating small-scale mining.
Upgrading airports and seaports to facilitate exports, imports, and tourism. This includes expediting the construction of a dedicated road that links Manila Port and NLEX-SLEX, and providing incentives to shipping lines that use Batangas and Subic seaports.
CanCham membership and benefits
There are 3 general categories for membership in the Chamber: regular, affiliate, and honorary. Of these, only regular members have voting rights at annual and special meetings and are eligible to hold elective and appointed office. Regular members are further divided into 3 categories: corporate members, which include domestic and foreign companies; major corporate members; and non-corporate members, or sole proprietors and professionals.
There are 4 classes of affiliate members: affiliate major corporate members; affiliate corporate members or companies and organizations in Canada or other countries except the Philippines; affiliate non-corporate members or sole proprietors and professionals residing in countries other than the Philippines; and affiliate student members, which include full-time students ages 28 or younger who are based in any country.
Members of the Chamber will receive a one-time market orientation and obtain information on local service providers, and can use CanCham's in-house business center and participate in the Chamber's trade missions, among other benefits.
For more information about the Canadian Chamber of Commerce of the Philippines, please visit http://cancham.com.ph/.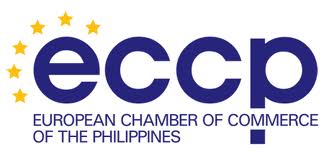 European Chamber of Commerce in the Philippines (ECCP)
The European Chamber of Commerce in the Philippines or ECCP is an organization that is dedicated to promoting European interest in the Philippines and vice versa. It has a strong network composed of over 800 members. The ECCP provides members and clients alike with professional business services such as:
Client and Supplier Contact – Connect businesses with potential clients and suppliers in the Philippines or in the European market.
Distributor and Agent Database – Access to a database of potential business contacts relevant to the client's business.
Partner Search – Match with a potential partner in the Philippines or in Europe.
Market Scanning – Provide information about the potential market for a particular product or service.
For more information about the ECCP and its services, visit http://www.eccp.com/.

French Chamber of Commerce and Industry in the Philippines (CCI France-Philippines)
The French Chamber of Commerce and Industry in the Philippines or CCI France-Philippines was established in 1988 as a self-sustaining and non-profit organization that's set on promoting bilateral business relationships between the 2 countries. It serves over 120 members and is a member of a worldwide network of French Chambers present in 85 countries.
The CCI France-Philippines holds monthly cocktail events and sports tournaments, bringing together members and non-members to celebrate French culture and to strengthen business and networking relations.
The Chamber provides its clients with market studies, exhibition assistance, and partner search services. It also holds industry-specific trainings and workshops and trade missions. For more information about the CCI France-Philippines, visit http://www.ccifrance-philippines.org/.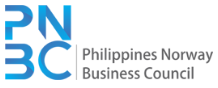 Philippines Norway Business Council (PNBC)
The Philippines Norway Business Council or PNBC was established in January 2011. The Chamber came to be due to the common initiative of the Norwegian business community in the Philippines. Its main purpose is to promote business between the Philippines and Norway. The Chamber fulfills its mission and promotes the interest of its members by:
Bringing up issues to the Royal Norwegian Embassy and acting as an advisory board to the Norwegian mission
Cooperating with appropriate bodies in the Philippines
Initiating discussions centered on issues that commonly affect business and trade
Promoting trade and commerce between the 2 countries
Providing information to companies in Norway that want to conduct business in the Philippines and vice versa
Representing Norwegian companies during official business events and Norway-Asia summits
More information about the Philippines Norway Business Council is available on its website, http://www.pnbc.ph/.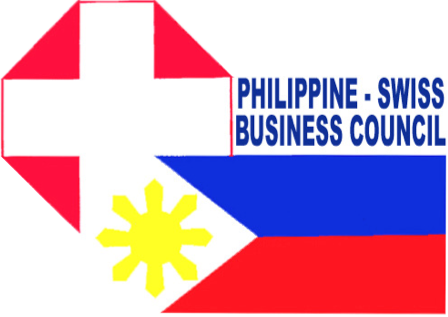 Philippine-Swiss Business Council (PSBC)
The Philippine-Swiss Business Council or PSBC was established in 2003 as a channel for initiating and sustaining activities that support the growth of trade between the Philippines and Switzerland.
The Chamber's existence is a direct result of a cooperative agreement between the Philippine Chamber of Commerce and Industry (PCCI) and the Swiss Southeast Asian Chamber of Commerce (SACC). The PSBC's 54 members are from a mix of MNEs and SMEs that represent different industry sectors in the Philippines.
Membership to the PSBC is open to Philippine companies that are planning to or are currently engaged in business or trade with Switzerland. To know more about the membership requirements, visit http://www.philippineswissbusiness.com/.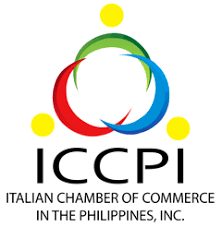 Italian Chamber of Commerce in the Philippines (ICCPI)
Established in 2011, the Italian Chamber of Commerce in the Philippines or ICCPI is a non-profit organization that aims to facilitate business relations between Italy and the Philippines. The ICCPI aims to identify and examine matters that affect the economy, industry, and commercial objectives of the 2 countries.
Aside from fostering business trades between Philippine and Italian companies, the Chamber also promotes culture and helps generate employment in the country. It offers a wide range of services, such as conducting sectoral and product market researches and offering company registration assistance, to those who want to set up business in the Philippines.
The ICCPI also provides importer and distributor lists, hosts trade shows and exhibitions, and conducts trainings and workshops. For more information about the Italian Chamber of Commerce in the Philippines, visit https://iccpi.org.ph/.


Spanish Chamber of Commerce (La Cámara)
The Cámara Oficial Española de Comercio Industria y Navegación en Filipinas, Inc., also known as the Spanish Chamber of Commerce or La Cámara, is one of the pioneer chambers of commerce in the Philippines.
It was established in 1899 to expand its members' business opportunities and to continue to foster the economic bond between the Philippines and Spain. La Cámara has a wide local network and strong connection to the worldwide Spanish Chamber of Commerce. This, in turn, provides its members with opportunities for local and international business expansion.
La Cámara regularly conducts trade fair and product exhibitions, fellowship lunches, and other similar activities. To find out more about the Chamber's current and upcoming events, visit http://www.lacamaramanila.com/.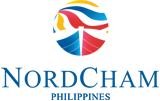 NordCham Philippines
Formerly known as Nordic Business Council Philippines, NordCham Philippines was established in 2012 with the purpose of bringing together the members of the Nordic-Philippine business community. The organization promotes and fosters the business relationship between the Philippines and the Nordic (Denmark, Finland, Iceland, Norway, Sweden) and Baltic (Estonia, Latvia, Lithuania) countries.
The Chamber currently has over 100 members, making it the largest Nordic Chamber of Commerce in Asia. It represents various companies, including SMEs, startups, and major multinational companies in a host of industries.
In the last 3 years, the Chamber has done more than 30 consultation assignments for Nordic companies. Among the services it provides are market studies, trade matches, market visits, business development, and government relations. More information about these services are available on the NordCham website, http://nordcham.com.ph.

German-Philippine Chamber of Commerce and Industry (GPCCI)
The German-Philippine Chamber of Commerce and Industry or GPCCI is the official representative of German companies in the Philippines. Established in 2008, the GPCCI engages in membership activities and offers companies services that can help them enter the Philippine market. Among these services are:
Market Entry – Assistance in finding a local sales or sourcing partner
Career and HR Services – Recruiting experienced and reliable employees
Trade Fair Services – Hosting events that will help companies find new contacts
Event Management Services – Developing event ideas for launching new products or businesses
Support Program – Holding business missions that promote German foreign trade
Read more about the services and programs offered by the GPCCI on http://philippinen.ahk.de/.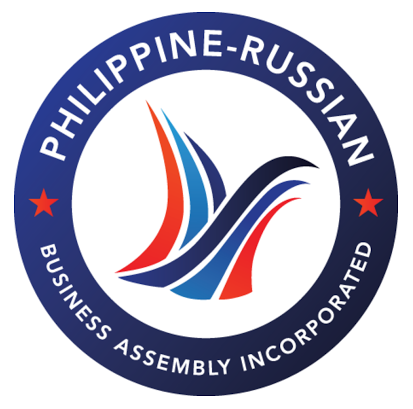 Philippine-Russian Business Assembly (PRBA)
The Philippine-Russian Business Assembly or PRBA is comprised of over 100 companies from the Philippines and Russia and represents businesses from industries such as construction, energy, finance, green industries, mining, and tourism.
Aside from its extensive network of members, the Chamber is also working in cooperation with local chambers from various cities and regions in the Philippines and in Russia. Over the years, the PRBA has hosted a number of activities that are aimed to foster business and cultural relationships between the 2 countries.
These events include the 2009 and 2010 Philippine-Russian Business Forum and Exhibition, business matching events, trade missions, exhibitions, the Russian Film Festival in the Philippines, a number of photo exhibits, and the Russian Sculpture Installation at the Cebu International Convention Center.
See the details of these events on http://prbai.com/.

Korean Chamber of Commerce Philippines (KCCP)
The Korean Chamber of Commerce Philippines is the official representative of businesses that are connected to Korean corporations and individuals in the Philippines. Established in 1994, the KCCP has made it its mission to serve as the voice of Korean businesses in the Philippines and create a more investor-friendly climate in the country.
The Chamber offers 3 membership categories:
Corporate, which is comprised of business organizations and enterprises in the Philippines that are owned by Korean Citizens;
Associate, a level of membership that is open to corporations, partnerships, or individuals of any nationality, as long as they have business relations to Korean companies;
Special member, which is also awarded to individuals or businesses regardless of their nationality.
To join the KCCP or to find out more about its programs, visit http://www.kccp.ph/.

Federation of Indian Chambers of Commerce Phils. Inc. (FICCI)
Another pioneer foreign chamber in the country, the Federation of Indian Chambers of Commerce Phils. Inc. or FICCI was established in 1951 with the goal of promoting the business and social interests of the Filipino-Indian Business Community in the Philippines. More than half a century later, the FICCI is still actively representing its members and voicing their interests and concerns. It holds a general membership meeting every 2 months and helps the community by conducting medical missions and relief work. Read more about the Chamber's recent and upcoming events on http://www.ficci.com.ph/.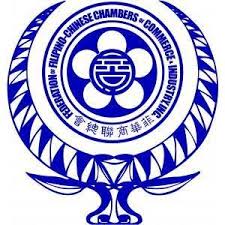 Federation of Filipino-Chinese Chambers of Commerce and Industry (FFCCCII)
The Federation of Filipino-Chinese Chambers of Commerce and Industry (FFCCCII) was established in 1954 with the goal to "devote time, talent and resources to projects that will contribute to the country's economic, social cultural development." Its name was chosen to mirror the impact of its members to the national economy.
Aside from serving as the representative of its members, the FFCCCII also takes part in activities that promote charity and humanity. This way, the Chamber shows that it is not only one of the leading organizations in the country, but it is also devoted to developing the nation's civic, social, and cultural interests. Read more about FFCCCII's activities on http://www.ffcccii.org/.