Definition
What is a shared services
center?
A shared services center (SSC) is the dedicated unit responsible for specific operations for the company, such as human resources, IT, accounting, and payroll.
They centralize a common task from different teams instead of having one for each team for better organization and processing. 
Shared services centers are considered internal service providers for the company. They help the main corporate team focus on growth and management by handling these operations. 
Shared services
center
characteristics
The specific characteristics of a shared services center may vary depending on the requirements they need to do a task.
However, they should at least have standard processes, infrastructure, manpower, and compliance to operate. 
For instance, an accounting department should have specific processes for handling:
Account payables

Receivables 

Financial statements 

Tax filing 

Payroll 
At times, businesses consult an external provider for their shared services.
What is a financial shared service center?
Within an organization, a financial shared service center acts as an independent service provider. Shared services centers are supported by user fees and contractual arrangements with other business units in their company as independent service providers.
Pros of
a financial shared services center
Here are some advantages of financial shared services centers:
Performance-driven culture
The majority of businesses do not utilize KPIs to track the operations of their internal finance and accounting departments.
Those who do prefer to concentrate on traditional, outward-facing KPIs such as accounts receivable days and accounts payable days. 
With SSCs, the entire strategy changes. Finance and accounting functions are administered as a service, with efficiency and productivity metrics considered.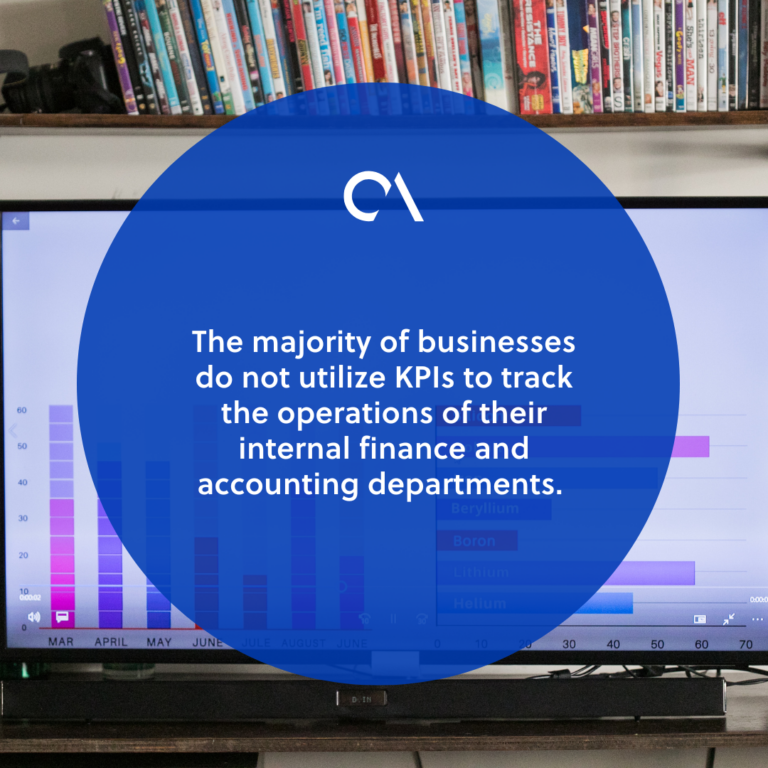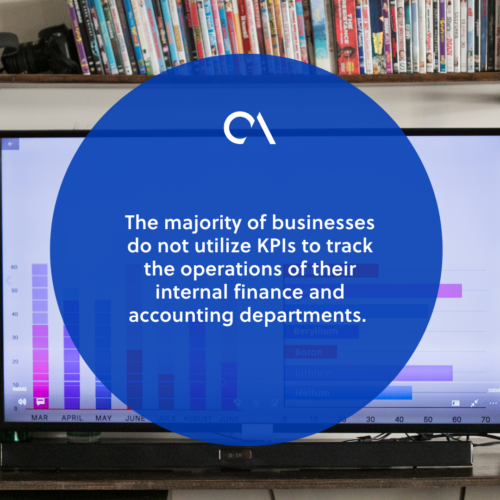 In SSCs, the most common KPIs are the number of invoices per full-time equivalent (FTE). FTE cost as a proportion of revenue, percentage of mistakes, and the number of manual inputs. Organizations can find opportunities for improvement and automation by continuously monitoring these KPIs.
Managerial skills
Finance professionals in many places complain about the difficulty in obtaining the necessary skills and experience. By placing activities in countries with a large talent pool, centralization of finance and accounting processes can effectively solve some of these challenges.
An organization with a low overhead
The transition to an SSC model forces businesses to reconsider their whole business strategy. It's an opportunity to consider how to execute particular activities more effectively and if they're necessary at all.
Benefits of shared services center
Since the workflow is similar across business divisions, many companies have discovered the benefits of adopting shared services. Financial operations must comply with compliance and laws, so their approach may and should be standardized.
Shared services centers may also offer important information from deep data analytics that assist decision-making using automation technologies.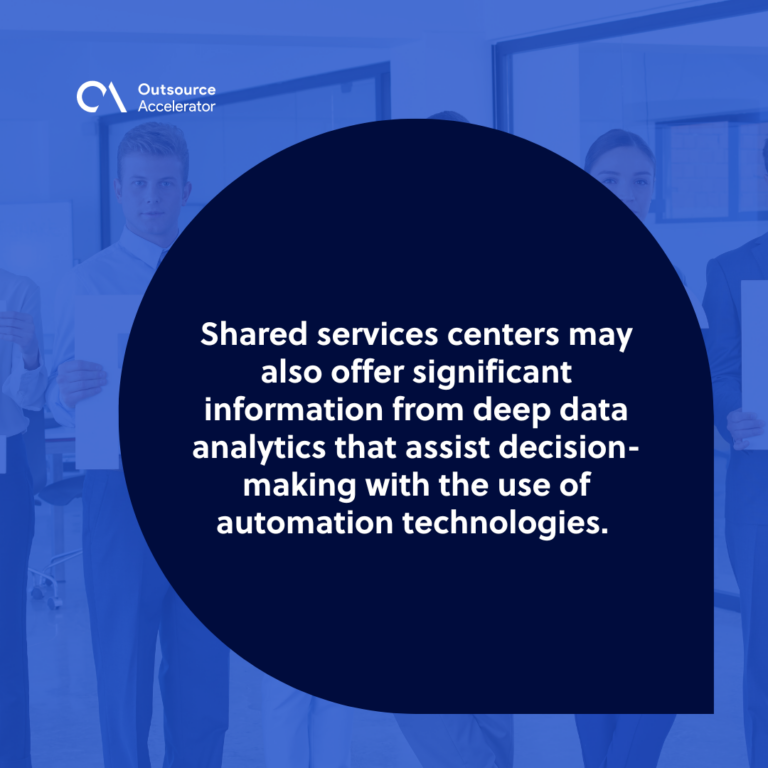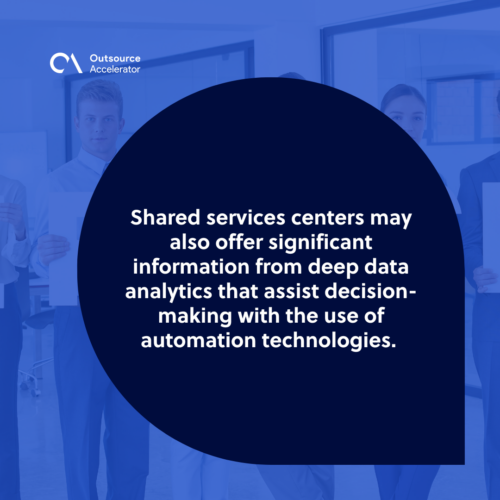 Here are some benefits of acquiring shared services for your business:
Increased employee efficiency
Your company will be able to get the most out of its technological investments, maintain control, and reduce labor expenses for acquiring shared services. 
Standardized business operations
Business operations should be standardized across the board, and you can enhance the company's capabilities and create best practices using a shared services center. From data management to reporting insights, each process will follow the same predefined path from start to finish.
Monitor return on investment
The company's accomplishments are measured through data and analytics. You can quickly determine your return on investment by comparing past data and industry benchmarks to your KPIs.
Outsourcing providers vs. shared services center
One distinguishable factor between outsourcing providers and shared services centers is their handling.
The company itself usually sets up shared services centers, effectively making them in-house teams. While organizations have the chance to expand their business by setting up offices in other locations, the operational costs that follow could burden them.
Meanwhile, hiring outsourcing providers offer a more flexible way of setting up teams for administrative roles. They serve as an external service center and care for everything their clients need, from office spaces to staff.
Another good thing about hiring outsourcing providers is that, depending on their agreement, they can let clients take over their teams after a specific period.