Definition
What is the Call Routing Process?
The call routing process is a contact processing function for company phone systems where each incoming call is positioned in a queue and then routed to a particular individual or group of people based on pre-established rules and requirements. Call routing happens until someone picks up the phone.
The call routing process is similar to Automatic Call Distributors (ACD). Like ACD, it automatically queues inbound calls for agents to maximize utilization and reduce dead-air intervals between calls. This is also close to how auto-dialers work for outbound calls. Agents can also predict the incoming calls while the routing is not yet complete.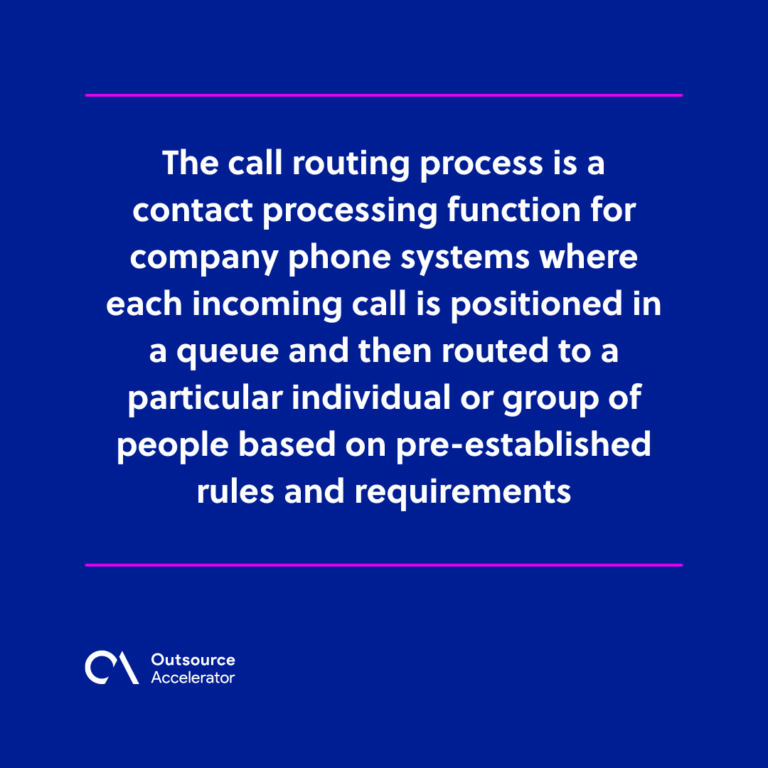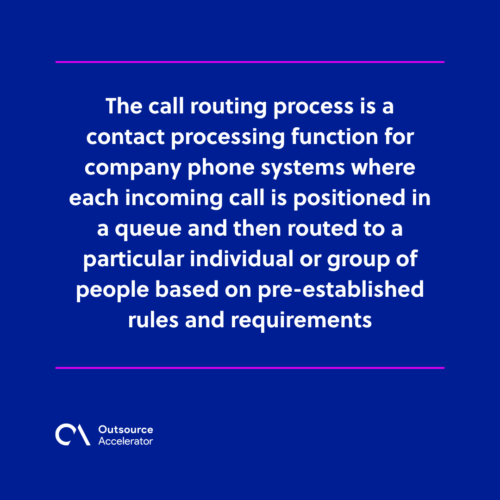 Importance of call routing process
The call routing process enables companies to connect their customers quickly to the call center agent. It increases the productivity of agents by making sure they are working on the correct task at the right time, rather than prioritizing less important work or continuing to work on tasks that are not suited to them.
There are also pre-established guidelines regulating the routing process. Traditionally, calls were received on a first-come, first-serve basis. With the call routing process, you can select the criteria: expertise required for the problem, availability of operators, time zones, language preferences, caller identity, etc.