Why a virtual assistant should be an entrepreneur's first hire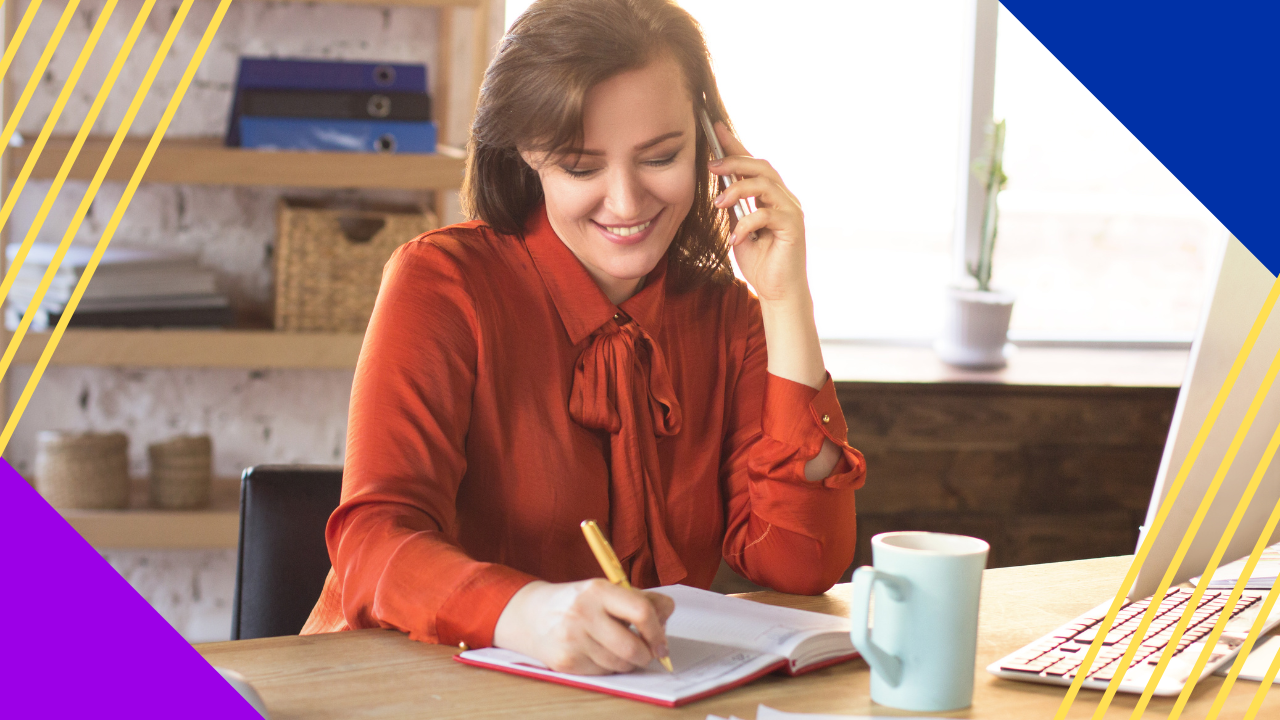 Entrepreneurs are widely known as big-picture thinkers. As someone building your empire, it's no surprise that you have a creative and analytical mind that can see a problem and come up with a solution. Entrepreneurs are visionaries, strategists, and changemakers, especially for creating things the world desperately needs.
As you create your legacy as a business owner, there will be times that things may get overwhelming. While a few years ago you can handle the more specific tasks to keep your business running daily, now you're finding yourself swamped with the more minute details like scheduling meetings or answering inquiries.
While you're grateful that your business is doing well, you also wish that you can just focus on the core tasks like finding clients, strategizing, or coming up with new groundbreaking products.
That's why every entrepreneur's first hire should be a virtual assistant. Behind every successful entrepreneur is a competent assistant, making sure every gear is well oiled.
And with the thriving trend of outsourcing, amazing virtual assistants are on the rise.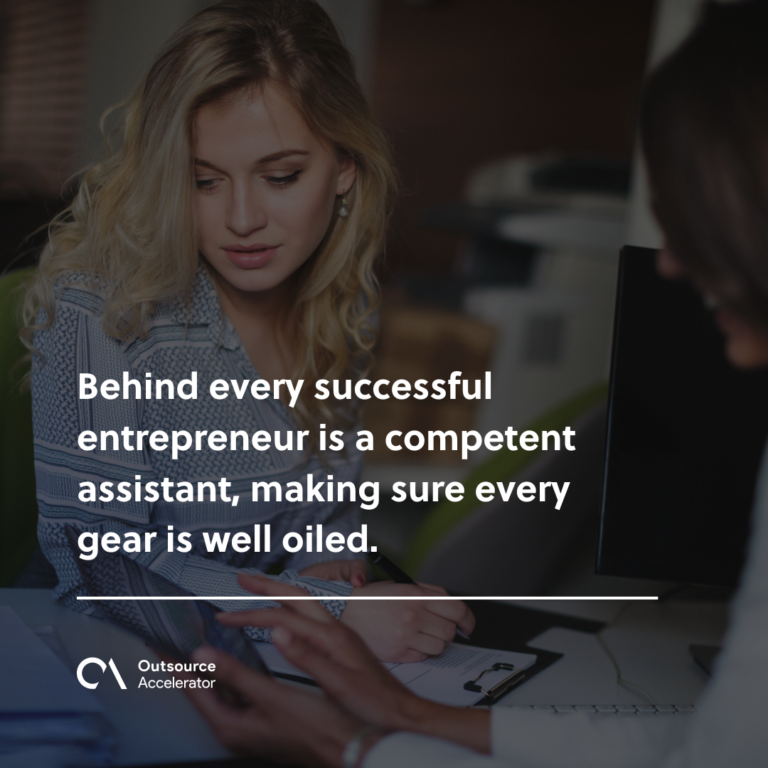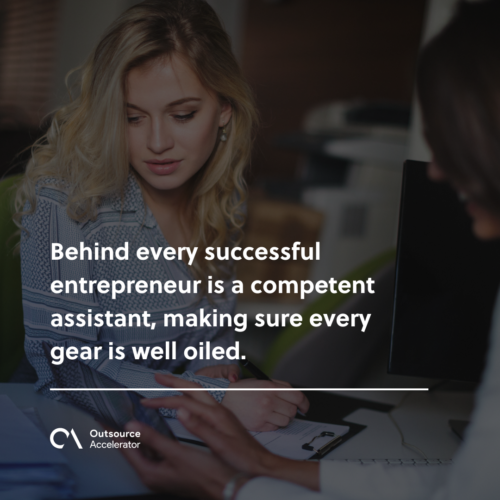 Outsourcing a virtual assistant will help you save time
Delegating some tasks to your virtual assistant will definitely tick more boxes on your to-do list than if you're doing it on all your own. Heck, maybe you'd even have a shorter to-do list because your VA will have her own.
Now your schedule will be less bogged down, giving you more free time to do tasks that are more up your alley to help your business scale up. Delay this, and the progress of your company might take longer.
It will help you save and make more money
Yes, assistants will need to get paid, since they are working professionals after all. But don't think of it as another bill, think of them as valued investments. This is why virtual assistants are blessings to your business.
Working with an outsourcing partner, like Remote CoWorker, can be an option if you find hiring financially daunting. It will help you save a lot of money without worrying about other extra expenses.
However, if you find hiring an assistant financially daunting, outsourcing virtual ones will save you a lot of money since you will only be paying for what you ask. You don't have to worry about other expenses like health insurance, nor the money you might lose from vacations or leaves.
When your v.a. is in charge of the operational duties, you can focus on marketing and production, thus producing more revenue. Having a VA will also make your customers' buying journey smoother.
Since they'll always have someone to attend to their needs, like answering their calls or their emails, conversions and brand loyalty will be far easier to achieve.
Thanks to your VA, the money you save or make can be used to improve your services or products, attracting more clients in the process.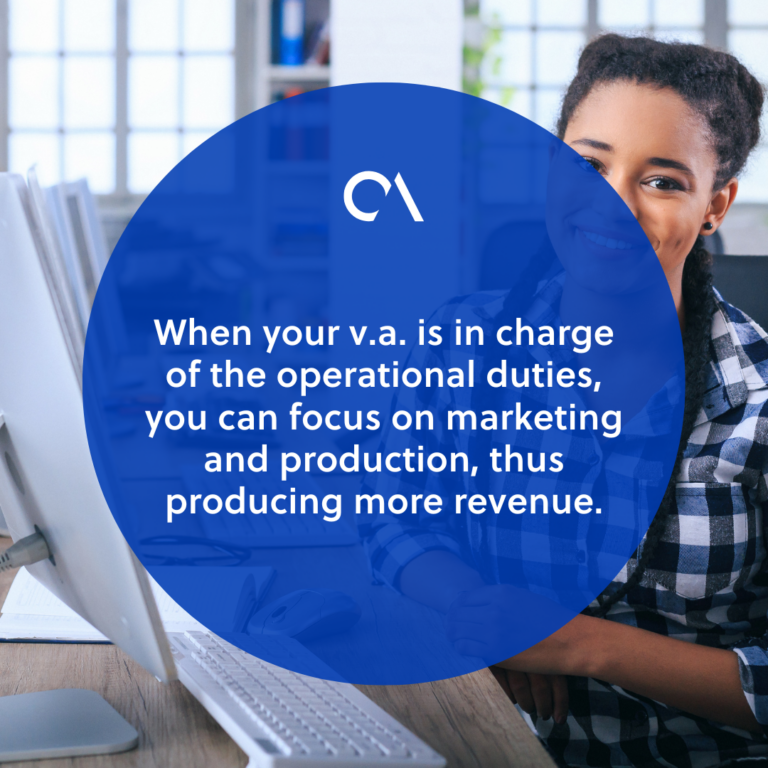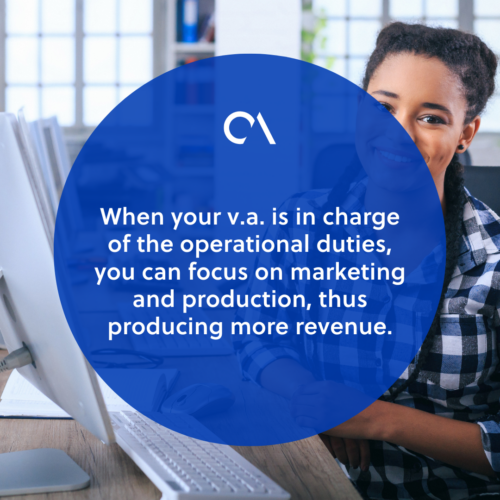 It will make you happier and productive
"Grind" and "hustle" seem to be entrepreneurs' favorite words, and that's because it shows the hard work and passion needed to make it. Still, brilliant minds need some rest too, and your v.a. can help you slow down and take a break from your hectic daily burnouts.
You can't be successful if you're not healthy, and you can't be healthy if you keep abusing your limits, but your business needs to keep going. That's your v.a., the Robin to your Batman, comes in.
More than that, when your v.a. is doing the tasks you aren't really crazy for, you can focus on those that you are passionate about; the parts of your business that truly excite you.
That alone can increase your enthusiasm, which in turn helps your well-being, which is directly proportional to your productivity.
Outsourcing that VA is a milestone because it shows you're building up; that you have taken the first step in creating a formidable team, and that a new teammate will help you get to even more milestones.
You're the big brain that sees the future, now go find some hands that will help you create them.