How VAs are driving value to businesses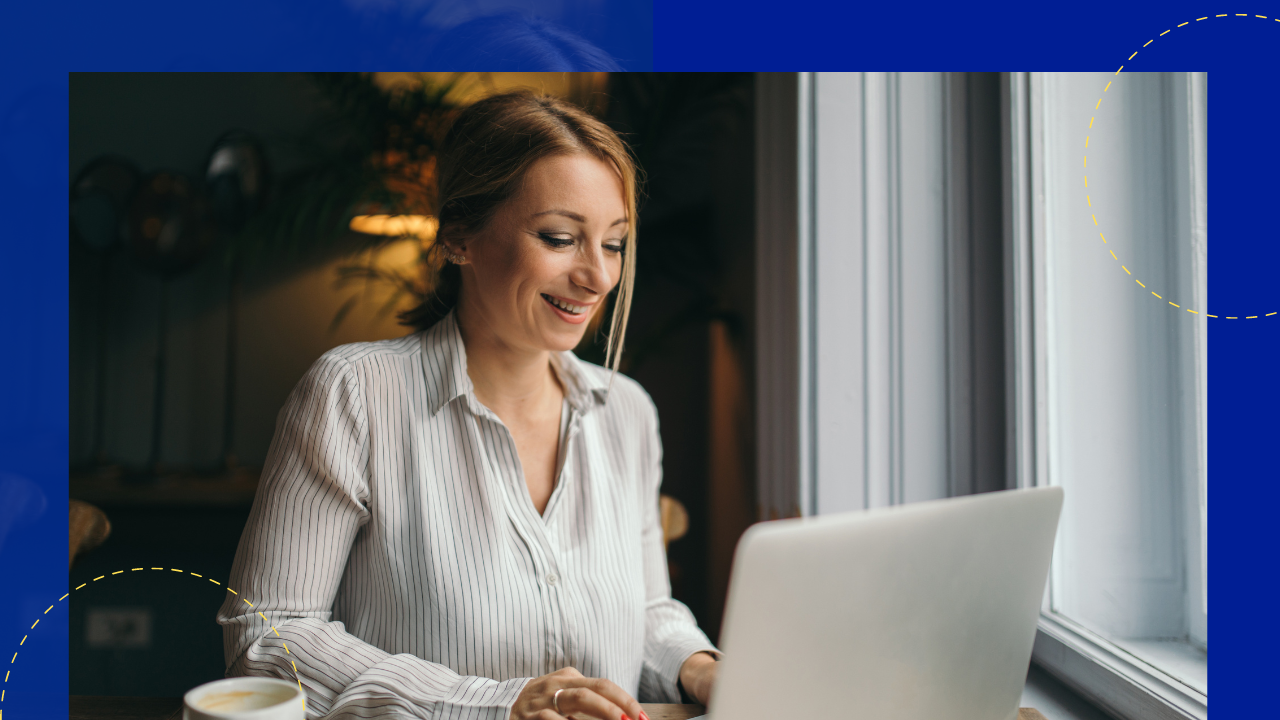 If you're looking for an extra set of hands, you might want to consider hiring virtual assistants (VAs). VAs are flexible, attainable, and overall inexpensive. Compared to traditional assistants, they are also more inclined to take on different responsibilities within their wheelhouse.
Hiring a VA and outsourcing your tasks to them are good ways to cut costs effectively. Not to mention that their expertise spans different practices and mediums.
What do virtual assistants do?
Virtual assistants can do all the things a traditional assistant does – and more. From creative roles to technical tasks, there will be someone that fits it perfectly.
Some of the more general tasks of a virtual assistant are organizing emails, contact lists, and calendars. Along with addressing customer and client inquiries that come through emails and calls. Virtual assistants help their clients to navigate through day-to-day applications without hassle.
Instead of doing the administrative work yourself, you could always hire a VA. It'll help you be more focused on the things that you should do as a leader.
With their help and expertise, they can help you streamline your process. Thus, making your work more efficient.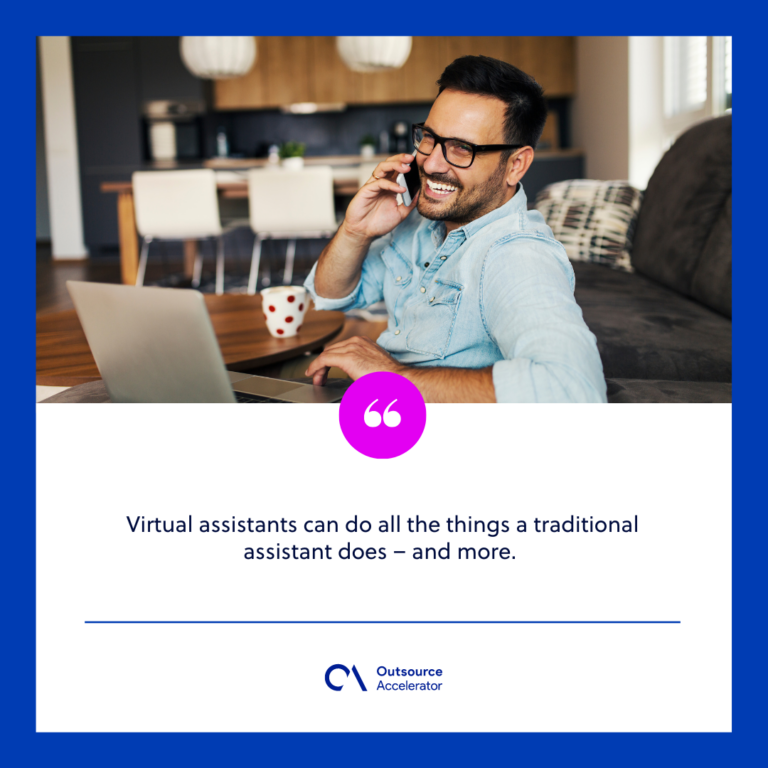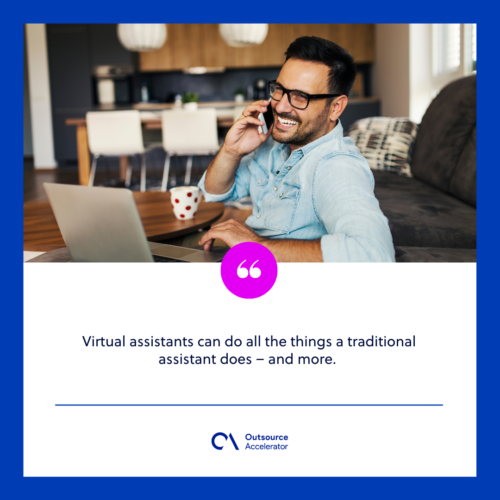 How VAs drive value to businesses
In the simplest of terms, VAs drive value to businesses by allowing them to focus on core tasks. Having an expert to man the extra tasks will leave you countless productive hours. While your VA is tending to other tasks, you can strengthen departments with your hands-on approach.
While doing so, you're saving resources in the long run too. VAs are known for their flexible hours and pay as many remote workers do. Hiring virtual assistants is a way to be cost-effective while maintaining quality in the workplace. 
When a team gets to move around, unbridled with administrative tasks and busy work, it adds up to the company's productivity. Onboarding VAs will help you and your employees be more efficient with their work. 
VAs can take care of things while you focus on your main projects. By delegating tasks and working around extra responsibilities, you're more likely to get the best output possible. 
How to manage your VAs
As the name suggests, virtual assistants are remote workers. You can rightfully presume that they have the equipment that lets them fully commit to the role. They held the end of their bargain, and now it's your turn.
Like your existing employees, you will need remote collaboration tools to manage your VA. Make sure that from the onboarding process, they know which messaging platform you're using. Some might use Slack for communication, and others prefer Microsoft Teams; regardless, it's best to confirm with your VA.
Project management tools are at your disposal as well. Asana and Trello are both beginner-friendly, and their UIs are clean and easily manageable. These tools will allow you to track project progress throughout your preferred time span.
More often than not, some clients require their VAs to use employee tracking software too. This is to show transparency on both ends. In these cases, positivity reigns. As long as you have healthy communication with your virtual assistants, any concerns are mitigated.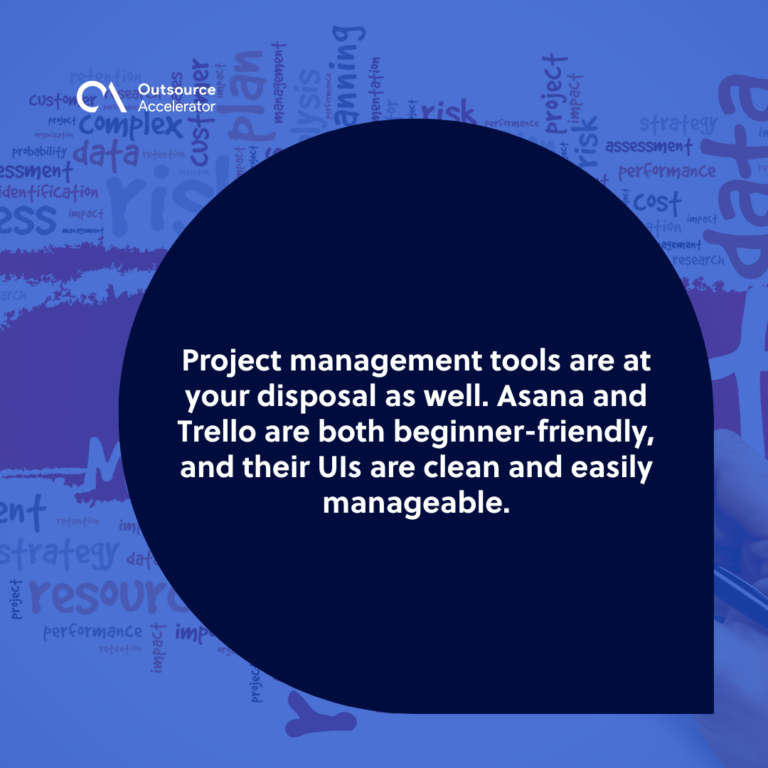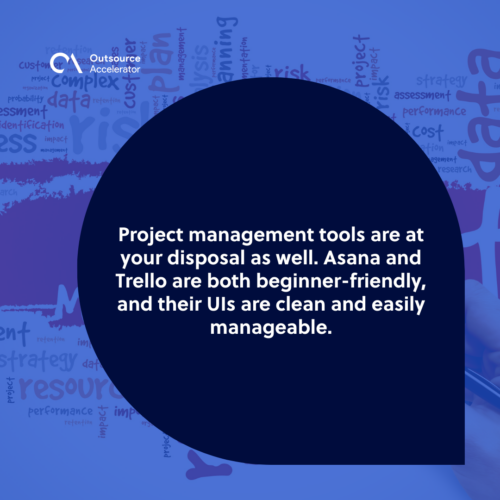 Offshoring the support you need
Offshoring is a practice that many of us are familiar with. The most common reason why companies offshore are to reduce costs.
Businesses that offshore their services are more likely to save resources and maintain quality within the space of one year. It's not a surprise why many organizations are looking to take advantage of outsourcing and the offshoring industry.
From almost halving the overhead costs to opening up new doors, offshoring firms are gradually getting more and more clients spanning different industries. Companies like MVP Asia Pacific help their clients find VAs, customer service representatives, game developers, and more.
The industry is growing every day, don't let any opportunity pass you by.