Building a virtual team: How to get started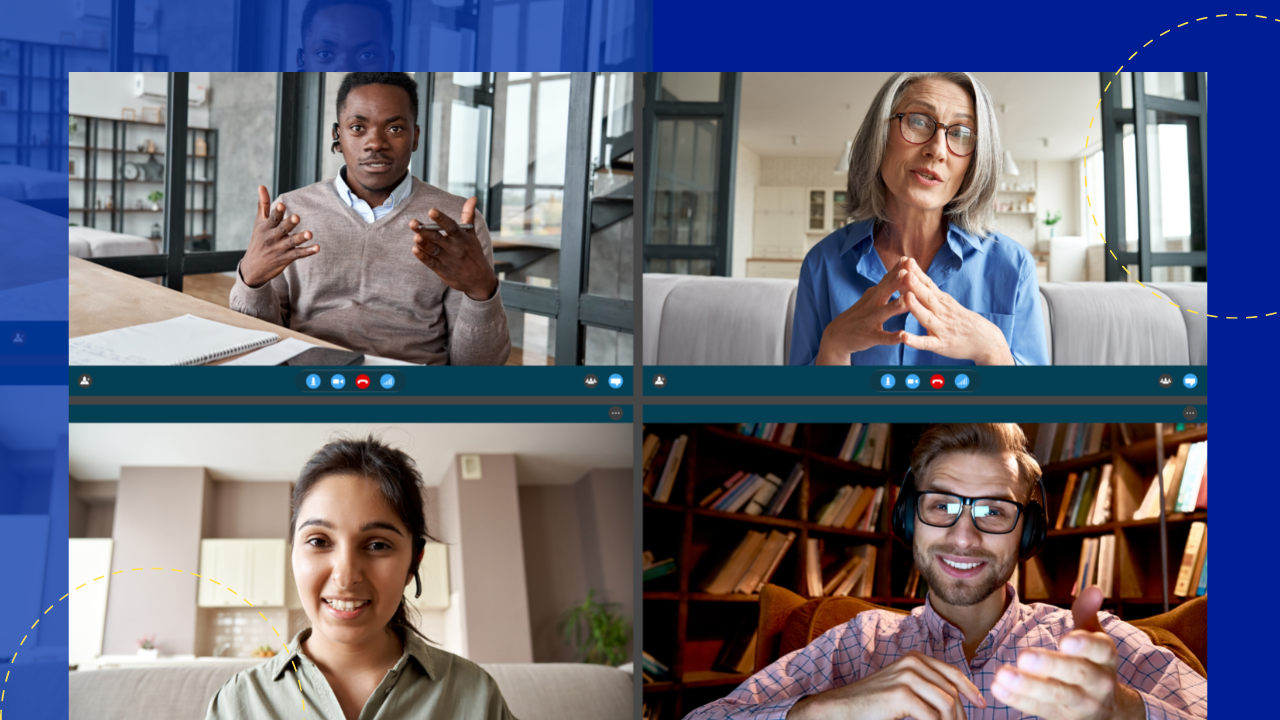 Building a virtual team How to get started
Virtual teams are efficient for every business. They present companies with the option of working with a diverse group of people with well-honed abilities that could help daily operations.
Even though they are not a new concept, the current pandemic has made them a necessity for organizations. However, building and managing a virtual team can be a challenge for team leaders in every industry.
What is a virtual team?
A virtual team is a group of people who work together on several tasks remotely. They operate online and are often working from different geographical locations around the world. 
Trust and effective communication are important to the success of a virtual team since there is no face-to-face contact. Remote team members utilize various communication channels – such as email, online chatting, and video or voice conferencing services – to collaborate efficiently.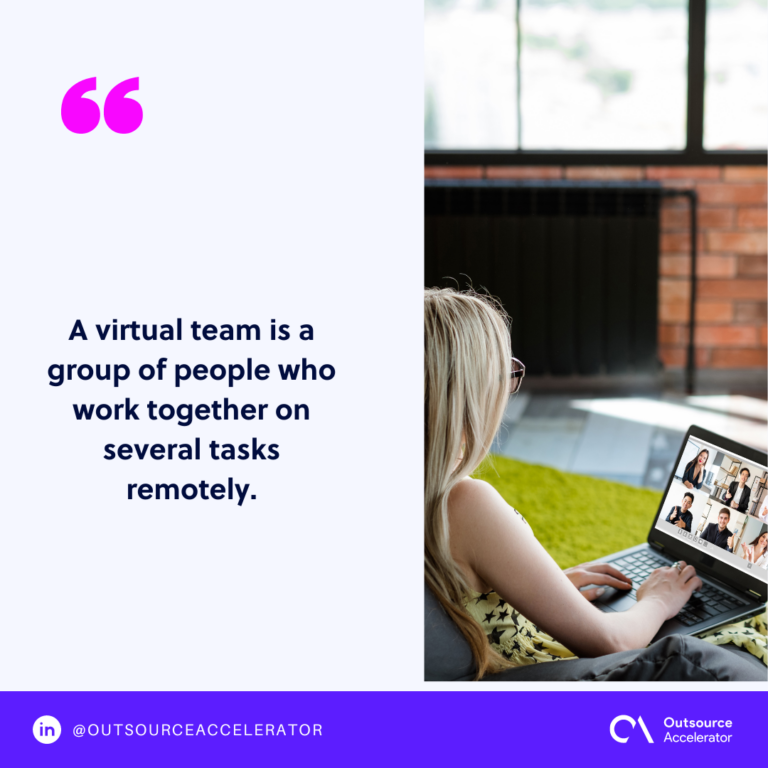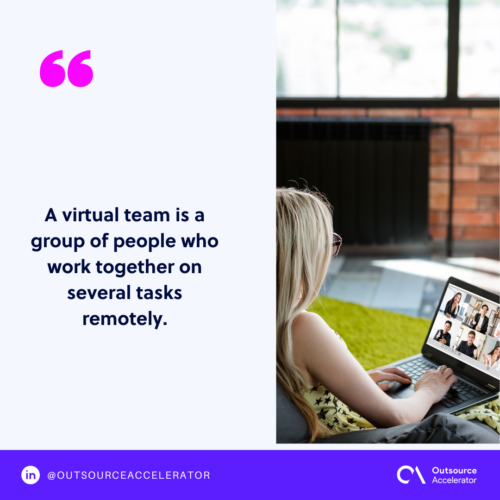 The rise of virtual teams during the pandemic
Over the last year, everyone's life and work have been upended by the COVID-19 pandemic. Nations started locking down their cities, forcing businesses to stop their physical operations.
The business model has changed to adjust to the current health crisis. One of the fundamental changes that the majority of us had to get used to is having virtual work environments. 
Virtual teams became even more popular this past year. This pandemic has highlighted the efficiency of having a remote team in every institution. Strict lockdowns have forced organizations to move their operations online – where everyone is kept connected no matter where they are.
Working from home helped employees stay productive in their organizations while staying safe from the virus. It has also emphasized the fact that with motivation and clear planning, working with a virtual team is possible in any industry.
How do you create an effective virtual team?
Building a virtual team is not as easy as it seems. Every team leader has to get used to things that are not often done in office environments. 
To help you with your transition, here is a list of things to do to create an effective virtual team for your organization.
Clarify tasks and processes
Working with a virtual team is usually challenging because people don't usually reside in the same location. To make this easier, make sure that there is clarity in the tasks and processes that each team member is assigned. Be specific about who does what and when.
It will also help your remote team if you would assign tasks to sub-groups of two or three team members. You can then periodically evaluate their performances to identify adjustments in their work charts and if they need additional training.
Establish communication channels
Establishing communication channels should be among the first things you need to do with your virtual team. Communication on virtual teams is often less frequent and mostly less engaging than face-to-face interaction.
Be precise on how you want your virtual team to communicate with you and each other. Include guidelines on which communication modes to use, when to use them, and how quickly they should respond to messages. 
This approach would help establish seamless communication with you and your remote team.
Agree on a shared language 
Because virtual team members are often spread out to different countries, this may pose cultural challenges in your communication. There may be terms that you usually use that may mean different to other cultures, which could create misunderstanding in your team.
There is a certain challenge in creating a shared understanding across different cultures. That is why you should take the time to talk to your remote workforce and agree on a shared language and interpretation of important words and phrases that are often used in your organization.
Track productivity and deadlines
When working with remote teams, it is essential to track your members' productivity and deadlines. Observe their daily engagement and productivity. Carefully plan your team's workload and have regular meetings with them. 
Giving deliverables to your remote workforce and tracking their progress can help keep your members focused and productive. This also opens the opportunity for your team to communicate the difficulties that they may encounter on their workloads and tasks.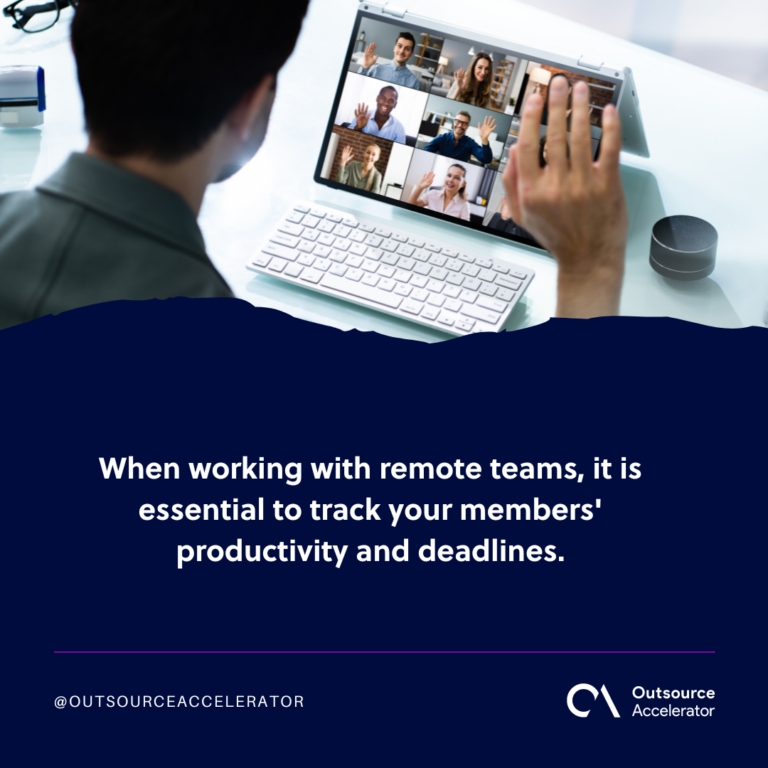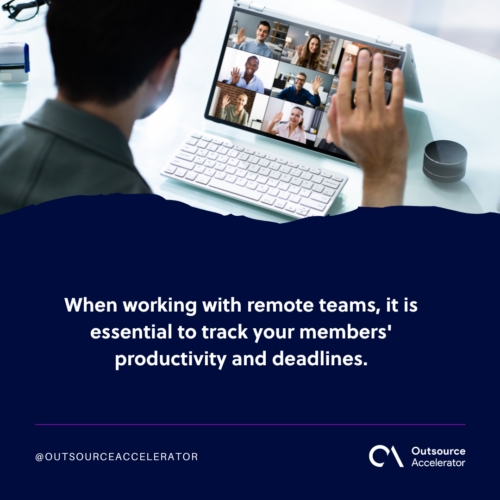 Interact with your team
Interaction is important in the performance management of each virtual team employee. This is also a fundamental part of making any team work effectively together. 
Make your interactions with your staff a regular part of the virtual team rhythm. Use them not only to check their task status and provide feedback but also to keep members connected to the vision of your organization and what you aim to achieve together. 
Build your virtual team with HireSmart Staff
Even though remote working has become the norm, it still takes a big adjustment for most companies to make them work. Fortunately, there are outsourcing companies that can help you build and lead your virtual team. 
You can collaborate with HireSmart Staff for this business strategy. With their amazing team of experts, they provide your business with highly skilled employees in various industries. They boast an effective hiring process to place only the top candidates in your dream virtual team.
With their help, you can create an excellent virtual team that could lead your business to success. Partner with HireSmart Staff now.