Welcome to Inside Outsourcing: The Outsourcing Week in Review
THE WEEK IN REVIEW
The Global Call Center Outsourcing Market is poised to increase by US$14.05 billion between 2020 and 2025 at a compound annual growth rate (CAGR) of 3.34%. Global technology research and advisory company Technavio reported that more than a third (35%) of this growth will come from the Asia Pacific (APAC) backed by the development of local call centers and the rising demand in the region. The study also said that the market is concentrated with the presence of a few established players who are adopting an M&A (mergers and acquisitions) strategy to expand their product portfolio, enter emerging markets, and boost their market share.
In the United Kingdom (UK), about 32% of business leaders are inclined to outsource more of their companies' operations. In a survey conducted by research firm Whitelane Research and consulting company PA Consulting, 57% of companies said that outsourcing would allow them to focus on their core responsibilities while 56% want to gain access to global talents or resources. PA Consulting IT Transformation Expert Manish Khandelwal said that the pandemic years have accelerated the pace of digital transformation across sectors. More businesses are also shifting to the cloud with 52% of respondents predicting that half or more of their application portfolio will be in the cloud in the next two years.
South Africa maintains its title as the "most favored offshore CX (customer experience) delivery location" for the second consecutive year in the annual Ryan Strategic Advisory Front Office BPO Omnibus Survey.  Mayoral Committee member for economic growth James Vos pointed out the majority of these services came from Cape Town, accounting for 65% of all delivery in South Africa. Vos added that the rapid expansion of business in the city is a testament to its investment in skills development and job placements. Currently, there are over 70,000 individuals who belong to the city's outsourcing workforce. Meanwhile Fiji is banking on the advantage of its time zone to attract more investors from the European Union (EU). Outsource Fiji Executive Director Sagufta Janif emphasized that the 11-hour time difference between Fiji and its EU counterparts allows them to offer "round the clock" support. Janif is part of Fiji's delegation to the 22nd 'Shared Services and Outsourcing Week (SSOW) in Lisbon, Portugal. She said that attending the event gave them a chance to learn about the latest global trends in the sector, connect with a lot of brands, and learn "a bit of insight" into the European outsourcing space.
Caribbean neighbors Belize and Jamaica are also making efforts to advance their Business Process Outsourcing (BPO) efforts. Belize Prime Minister Јоhn Вrісеnо met 20 representatives of various BPO firms that are operating in the country. This meeting was held to hear their соnсеrnѕ, сhаllеngеѕ, and rесоmmеndаtіоnѕ in ѕtіmulаtіng the industry's economic activity. PM Briceno also announced that the BPO industry will be considered a priority sector and the government will stay committed to its growth. According to data, about 8000 people аrе working as outsourcing employees across Belize. Jamaica is urged to leverage technologies — like automation and artificial intelligence — to explore more of the healthcare and tech outsourcing market. McKinsey & Company partner Pranay Gupta noted in a statement that these specialized skills would be a worthwhile investment in the long run. Agreeing with this view, Global Services Association of Jamaica (GSAJ) Gloria Henry added that she wants more focus on STEM (Science, Technology, Engineering, Mathematics) in the academic sector.  For the past two years, Jamaica's Global Services Sector (GSS) witnessed the establishment of 12 new sites, employed nearly 10,000 more workers, and increased earnings to more than US$850 million annually despite the pandemic.
Last on our list of outsourcing country updates is Colombia. Barranquilla — also known as the "Golden Gate of Colombia" — recently signed a partnership agreement with Promigas Foundation and BPO provider Majorel to link its citizens with reputable employers in the outsourcing industry. The deal helps graduates from the government-sponsored 'English for Work' program find employment opportunities in various BPO firms operating in the city. So far, Barranquilla Mayor Jaime Pumarejo Heins said that 70% of the graduates are working in the bilingual outsourcing service industry.
A good week for the outsourcing industry!
For outsourcing company news, a shakeup is happening inside Atento. The global services provider of customer relationship management and business-process outsourcing firm recently appointed customer experience veteran Anil Bhalla as its new independent board director. Atento CEO Carlos López-Abadía said that Bhalla's expertise "will bring great value to the company" especially now that the firm is advancing towards the American and EMEA (Europe, Middle East, and Africa) markets. Before his arrival at Atento, Bhalla held the position of CEO at Minacs Group, a company that was later acquired by Concentrix where he held the position of Senior Vice President of Emerging Business.
Multinational information services company Wolters Kluwer CT Corporation is recognized as the Outsourced Provider of the Year for Legal Services at the 2022 Gamechangers™ Global Awards. Organized by ACQ Magazine, the awards recognize organizations or individuals that have achieved outstanding commercial success in their designated areas of expertise. CT Corporation President and CEO John Weber said that the trophy signifies the depth of their commitment to "providing customers with the expertise and technology they require to safeguard their business' good standing." CT Corporation helps clients with their compliance and due diligence needs across an increasingly complex regulatory landscape.
Outdoors meets outsourcing! Outdoor gear and apparel retailer Backcountry is collaborating with multinational information technology company Infosys and tech giant Google Cloud to deliver a seamless and secure digital experience to customers. This partnership will bring Backcountry access to both Infosys Cobalt and Google Cloud Platform, strengthening the company's cloud-driven transformation journey and customer experience. Infosys Executive VP and Global Head Consumer, Retail & Logistics Karmesh Vaswani said that they are "delighted" to collaborate with Backcountry in implementing a "secure, cloud-first customer experience" in their operations.
Amidst the war for talent, the Andean Community (Comunidad Andina, CAN) — a trade bloc comprising Colombia, Ecuador, Peru, and Bolivia — is expecting a shortage of around 410,000 IT professionals by 2024. In an interview with BNamericas, Andean Community Secretary-General Jorge Hernando Pedraza said that the pandemic reiterated "the need to be prepared for the current technological revolution that is being experienced globally." In a digital agenda approved last April, the Andean Community said that they would focus on building a strong tech talent pool, promoting collaborative work platforms, and drawing more female talent to the tech sector to address the upcoming shortage. The United States (US), on the other hand, is battling the fast-paced changing of skills needed to secure a job. According to a report by consulting company Boston Consulting Group (BCG) and research firms Emsi Burning Glass and The Burning Glass Institute, more than one-third of the top 20 skills needed to get an average job in the country has changed between 2016 to 2021 — with one in five skills becoming an entirely new requirement. BCG Managing Director and Senior Partner Jens Baier said that the challenge for employers and employees now is to "keep up — or, better yet, to get ahead" of the trends in the job market. Emsi Burning Glass Chief Economist and Executive VP Bledi Taska added that this report is "hard evidence of an important trend" where employees have to upskill to get ahead in their industries continuously.
About 63% of people who have lost their jobs — or failed to secure one — are shifting towards self-employment and the gig economy, said neo banking platform Nearside. In a survey of 1,000 self-employed workers, Nearside found out that 28% of respondents are moderately involved in self-employment, while 14% rely mainly on self-employment as their primary source of income. Nearside Head of Growth Tim Wu stated that the most "encouraging news" in this shift is that the well-being of the respondents increased since they started working from their homes. This also reflects the recent report of outsourcing firm BruntWork where they showed that 80% of employees experienced a healthier lifestyle while remote working. The survey, conducted with 500 remote workers as respondents, added that 18.5% reported losing weight when switching out of an office environment. BruntWork CEO Winston Ong said that having employees back at the office "might make sense in the short term" for companies. However, this could get employees back to their unhealthy habits, which would then result in a drop in sustainability and performance. He added that shifting permanently to a remote model "improves the environmental footprint" of the company.
For increased productivity, engagement, and retention, SaaS-based global employment partner Omnipresent and software firm Remote Social reported that 53% of hybrid or remote team managers are investing in workplace culture. Six in 10 managers claimed that their investment — about US$51-$100 per employee, per month — results in better productivity and profitability within their team. Meanwhile, more than half of respondents claimed that they are seeing better work-life balance and improved internal communication with their team members. Omnipresent Head of People and Talent Kate Gray said that employers must be "deliberate in how and what they communicate with staff, while also delivering the tools and opportunities staff need to feel part of a team and work toward a shared goal," especially since they are not seeing each other personally in the office.
Work-life balance is the new incentive in the workplace!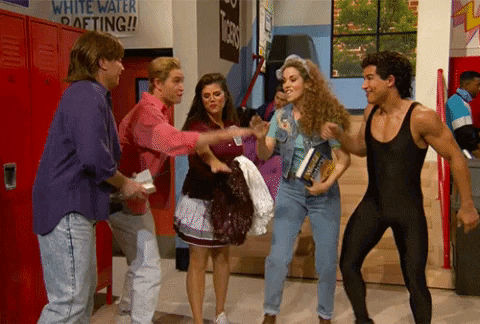 Tuesday, May 31, 2022
NEWS THIS WEEK
30 May 2022
27 May 2022
26 May 2022
25 May 2022
24 May 2022
Read more Inside Outsourcing Newsletters here: