Welcome to Inside Outsourcing: The Outsourcing Week in Review
THE WEEK IN REVIEW
The Philippines' Bureau of Internal Revenue's (BIR) proposed back-to-office inspections of Business Process Outsourcing (BPO) firms could "spook" players in the industry, according to IBPAP. IT and Business Process Association of the Philippines (IBPAP) President and CEO Jack Madrid said that the move could cause confusion to both employers and employees in the sector. By law, outsourcing companies registered under investment promotion agencies (IPAs) have to conduct all their work within economic zones to avail of various tax benefits. Recently, the BIR created a task force that would inspect economic zone locators' compliance with the government's 100% back-to-office mandate.
IBPAP added that they are in talks with concerned IT-Business Process Management (IT-BPM) stakeholders on the possibility of hybrid work arrangements. Madrid noted that this transition is necessary to "retain the competitiveness of the country as an investment destination." He reiterated that the remote work setup from the last two years was "more than capable" to allow companies to continue delivering their services to customers despite the pandemic. In fact, the IBPAP chief shared that the work arrangement did not affect the productivity and quality of work of the BPO workforce and that at least 120,000 jobs were added in 2021.
In line with this, the Philippine Economic Zone Authority (PEZA) has urged the incoming administration to review the existing investment laws and the possible institutionalization of the country's work-from-home (WFH) model. PEZA Director-General Charito Plaza suggested the incentive system to reflect the regulations stated under the Corporate Recovery and Tax Incentives for Enterprises (CREATE) Act. She added that there should be a "synchronization of laws" that will allow WFH to continue even post-pandemic. In response, newly-appointed Department of Trade and Industry (DTI) Secretary Alfredo Pascual said that he is open to the creation of hybrid work guidelines for BPO companies registered under investment promotion agencies. However, he stressed that he is firmly against the regulation of this work arrangement as he believes that the company should decide what works best for their operations. Pascual added that the government wants employees to return to their offices to stimulate consumption and help revive the economy post-COVID.
In partnership and expansion updates, Ayala Corporation — one of the largest conglomerates in the Philippines — is looking to expand its BPO office space segment in Iloilo City. According to Mayor Jerry Treñas, the company is interested in investing in the area due to its low electricity rates and "booming BPO industry." Treñas added that Iloilo is also known for its fast processing of business permits, building, and other related documents following the separation of the Office of Building Official from the City Engineer's Office. Iloilo has over 36,000 regular employees in the BPO sector – excluding part-time workers.
Meanwhile, outsourcing provider Inspiro is partnering up with Microsoft Philippines to create innovative solutions, transform employee and customer experience, and open new verticals. This deal will allow Inspiro to gain access to Microsoft's innovations, services, and expertise to transform and co-develop solutions that will strengthen customer engagement, employee empowerment, operational optimization, and product transformation. Inspiro President and Chief Executive Yuji Hamamoto said that Microsoft could bring "guidance and support" to fast-track their three-year digital roadmap. At the same time, cybersecurity services and consultancy firm CyberQ Group aims to leverage Filipino talent by launching its services in the Philippines. The company looks forward to helping secure local companies through "top-of-the-line and best-in-class technologies" that go hand-in-hand with the firm's world-class services. The company also aims to keep Filipino cybersecurity experts in the country by giving them opportunities in the industry. CyberQ Group is best known for its Cyber Fusion technology — an innovation that unifies all security functions into a single connected unit.
Industry body Cebu IT-BPM Organization (CIB.O) recently appointed Aseem Roy as its new president following Pert Cabataña's retirement. Prior to the appointment, Roy served as CIB.O's Vice President and simultaneously handled its international relations portfolio. He is also known as the country head of multinational corporation Wipro where he became the "fundamental driving force" in making the firm among the major India-headquartered companies in the Philippines and the largest private employer in Cebu City. Congratulations Assem!
Digitalization in the Philippines is still "uneven," said experts from tech firm Voyager Innovations and the Philippine Development Foundation (PhilDev). Voyager Innovations President Shailesh Baidwan said that the problem lies with "consistency and the kind of availability and usage" of internet services in the country as several users still rely on limited data. For his part, PhilDev Chairman Francisco Sandejas added that there is a digital divide between the rich and the poor population. To lessen this gap, Sandejas suggested a public-private partnership that could bring subsidies for essential services related to accessing the internet. Filipino corporations are also advised to prioritize digital transformation. During the BusinessWorld Economic Forum, Management Association of the Philippines (MAP) President and incoming DTI Secretary Alfredo Pascual said that focusing on digitalization could help boost the country's economic growth and development. He added that companies should also invest in workforce education that would match the acceleration of the technology used in the workplace.
Chiming in on the digitalization issue is the Philippine Chamber of Commerce and Industry (PCCI). In a recent statement, the chamber vowed to support future bills that will improve internet connectivity all over the country. PCCI President George Barcelon said that the country is "lagging" behind its ASEAN neighbors "for the longest time in terms of better internet." He added that improving digital connectivity in the country will attract more foreign direct investments and will impact government, economy, tourism, and education, among other sectors. Currently, the relevant bills that are awaiting Congress approval are the Open Access in Data Transmission Act, Rural Wired Development Act, Satellite Liberalization Act, and Spectrum Management Act.
More connectivity news! The Philippines' fastest-growing high-speed fixed broadband operator Converge ICT Solutions Inc. is set to launch its first Cebu data center in Q3 2024. Converge Chief Operations Officer Jesus Romero explained that they are trying to build a network that is "high availability, non-blocking, and low latency" to complement the high demand for their services. The Cebu facility, which has about 300 racks, is expected to complement the company's existing data centers in Pasig City and Clark, Pampanga. Additionally, Converge is granted multiple tax incentives by the Fiscal Incentives Review Board (FIRB) due to its "missionary project." The firm aims to roll out high-speed broadband connections in 1,200 undeveloped and underdeveloped areas nationwide by 2026. The internet provider is set to receive four years of income tax holiday followed by five years of enhanced deductions or special corporate income tax, among other benefits.
As the country transitions to a new administration, several economic managers in the Philippines agreed to shift its 2022 growth target from seven to nine per cent to seven to eight per cent. In a virtual briefing, National Economic and Development Authority (NEDA) Secretary Karl Kendrick Chua said that this consideration is due to various external developments that could impact the country's econ8omy including the Russia-Ukraine conflict, the 75 basis points increase in the Federal Reserve's policy rates and the slower growth of the Chinese economy. However, Chua stated that the negative impacts of these factors could be countered by the strong domestic economy.
Shifting the whole country to COVID Alert Level 1 could also help the economy perform better. Rizal Commercial Banking Corp. (RCBC) Chief Economist Michael Ricafort explained that any measures to reopen the economy would further help improve the government's tax revenue collections and curb the growth in government spending, especially on various COVID-19 programs. For now, Acting Deputy Presidential Spokesperson Kris Ablan announced that Metro Manila, along with other key areas in the Philippines, will remain under Alert Level 1, while the Cordillera, CARAGA, BARMM, and 10 other regions would remain under Alert Level 2 until June 15.
We're getting there, one step at a time!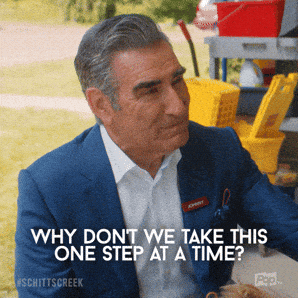 Thursday, June 2, 2022
NEWS THIS WEEK
01 June 2022
31 May 2022
30 May 2022
27 May 2022
26 May 2022