Welcome to Inside Outsourcing: The Outsourcing Week in Review
THE WEEK IN REVIEW
Honduras' Business Process Outsourcing (BPO) sector is now one of the major growth drivers and job generators for the country, after receiving 52 per cent of the country's total foreign direct investment. According to a study by International Finance Corporation (IFC), BPOs could provide high-quality employment and increase domestic value in the country. Outsourcing agencies from the United States (US) and Canada could also benefit from Honduras' young English-speaking workforce and similar timezone. The current skills mismatch in the country could also be utilized to train the overqualified workforce into new, higher-value services within the sector.
Ghana is also positioning itself as a "favorable" BPO destination. Ghana Digital Centres Limited (GDCL) Head of Operations David Ofori said that its political stability, human capital, and economy could help foreign outsourcers who want to locate in the country. Its ICT sector — described as high by regional standards — could also bring advantage to investors. Additionally,  the African Continental Free Trade Area could help foreign locators who are operating in Ghana to expand their operations further into the African continent.
Spain is making changes to its call center operations. A bill proposed by the Minister of Consumer Affairs Alberto Garzón aims to ban automated customer service and limit call center waiting time to three minutes. In a statement, Garzón said that customer services often cause endless headaches to customers due to its "bureaucratic labyrinths." If passed, the law would also require call centers to provide customer service 24 hours a day, 365 days a year, as well as respond to customer complaints within 15 days.  The proposed bill will now wait for the approval of Spain's Council of State, followed by MPs, before it can be implemented.
In acquisition and expansion updates, customer experience (CX) solutions provider Majorel announced its acquisition of Suriname-based CX and BPO company Alembo. Majorel CEO Thomas Mackenbrock called the deal "another building block" in the company's global expansion strategy, especially in nearshore and offshore countries. Majorel has purchased 100% of the share capital in Alembo from its founder and CEO, Frank Veldhuizen, who will continue to support the firm's future growth. Meanwhile, IT service management company transcosmos launched a dedicated booth for their home-based contact centers. With this new feature, the firm is aiming to help reduce on-site supervisors' workload, assist their agents, and accumulate know-how in managing home-based operations. Transcosmos has over 13,000 home-based contact center operators – 3,000 in Japan and 10,000 overseas.
Leading global IT, consulting, and BPO firm Wipro recently launched its latest Innovation Studio in Austin, Texas. Situated in a brand new 40,000 sq. ft. Class-A office building, Wipro's Innovation Studio is designed to be a "productive, state-of-the-art collaborative space" for their employees. It is expected to create a fresh intake of new-age talent for hot tech skills and bring in new tech investments. Wipro Americas 1 CEO Srini Pallia said that the Innovation Studio is also set to be "the foundation to co-develop high-quality technology solutions for advanced digital engineering, cyber security leveraging Java Full Stack, Cloud, Snowflake, and S/4HANA technologies, amongst others."
Global cloud communications platform Infobip and telecommunications giant BT Group will work together to offer to scale, design, and orchestrate personalized customer experiences across communication channels in the United Kingdom (UK). Through this partnership, customers will have access to Infobip's entire suite of customer engagement solutions to deliver rich, branded messages via an SMS inbox, WhatsApp and Facebook Messenger. Customer data will also be centralized through one platform for easy analysis of client preferences. BT Head of Messaging Robert Jones said working with Infobop will allow them to offer customers "the solutions they need to take customer communications to the next level…" At the same time, independent telecommunication specialist A1 Comms is looking to further augment its customer support and sales advisors team in Derbyshire, England. The firm said that these job openings are due to the continued success and growing sales through the business' online consumer brands. A1 Comms Operations Director Matt Way said that they are looking for fresh faces to join the amazing A1 Comms team in their offices to be a part of their success and growth.
UK-based outsourced customer service solutions provider FM Outsource is looking into further expanding its stafforce after the company registered a sustained growth of 67 per cent in revenue over the past three years. The robust growth is driven by its partnership with prominent firms, including Hotel Chocolat, FedEx, Pret A Manger, and Superdrug. The firm currently employs 750 people and is currently introducing a new recruitment and learning management system to improve training and upskilling for employees.
Customer service and outsourcing solutions provider Peak Support has appointed John Yanez as their new Senior Vice President of Client Services and Americas Operations. Prior to Peak Support, Yanez's senior-level roles in several outsourcing agencies — including Startek, ibex, Qualfon, Stream, TeleTech, InterSight Technologies, and Equifax Canada — contributed to his 25 years of BPO expertise. In his new role, Yanez will be responsible for mentoring and leading Peak Support's Client Services team and developing relationships with the clients. He will also lead the firm's growing operations team in the US and oversee the launch of their new site in Colombia.
The Great Resignation will continue over the next 12 months, said multinational professional services network PwC. In its latest Workforce Hopes and Fears Survey report, one in five respondents said that they are likely to switch jobs as they look for a bigger paycheque. The highest pressure for salary increase falls on the tech sector with 44% of workers saying that they would quit if they will not be given a raise. PwC Global Chairman Bob Moritz said that most resignations are linked to the need to acquire new skills and gain control over their jobs.
The recruitment website CareerJunction reported that the recruitment activity in South Africa (SA) grew by 32% year-on-year in April.  According to their data, more than 50% of vacancies are based in Gauteng — South Africa's smallest province but largest economic hub. Over 30% of job offers, meanwhile, are located in the Western Cape and KwaZulu-Natal. However, comparing generations, Career Junction said that "older generations tend to stay longer in their job roles while younger generations, particularly Gen Y, seem to job-hop in pursuit of new career opportunities…" And this shows in the country's growing attrition rate. According to reward management platform Remchannel, more SA employees are quitting their jobs as they try to find a healthier company culture and better work-life balance. Remchannel Managing Director René Richter said that the employee value proposition (EVP) is "really changing [and] employee loyalty is declining" in the country as workers are trying to work on their personal development.  In 2021, more than 36% of all terminations in the country were due to resignations.
Around 79% of American employees believe that a remote work arrangement is necessary for today's workforce.  In a survey conducted by the employment website CareerBuilder, 69% of respondents feel positive about remote work, and 61% affirm that they work better remotely than in the office. Two in 10 respondents said that remote work is essential when determining if a role is right for them. CareerBuilder CEO Susan Arthur said that this data shows that job seekers and employees are seeing the value in a changing work environment and are making it a "priority in the scope of their current and future careers."
To counter the appeal of remote and hybrid work, Federal Reserve Bank President Tom Barkin said that companies have to reinvent their offices. Barkin stated that employers have to highlight the benefits of working in the office — such as connectivity, efficiency, and productivity — to urge their employees back in their workplaces. He added that companies have to leverage the power of technology while innovating to recreate the benefits seen in a hybrid work environment.
Elon Musk, CEO of automotive renegade Tesla, is forcefully requiring employees to report back to work – or leave the company. In an internal memo, Musk wrote that remote work "is no longer acceptable" in their operations. He reiterated that employees who will not show up to their offices will be assumed as resigned from the company. The memo further said that senior management staff must have more visibility in the office. He noted that "Tesla has and will create and actually manufacture the most exciting and meaningful products of any company on Earth. This will not happen by phoning it."
Company policy, well noted!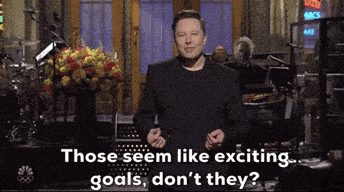 Tuesday, June 7, 2022
NEWS THIS WEEK
06 June 2022
03 June 2022
02 June 2022
01 June 2022
31 May 2022
Read more Inside Outsourcing Newsletters here: