Welcome to Inside Outsourcing: The Outsourcing Week in Review
THE WEEK IN REVIEW
The Philippines climbed up 40 spots to 33rd place in Nikkei Asia's COVID Recovery Index, its best performance yet. This comes as the country managed to ease its restrictions while keeping the COVID-19 infections managed. Nikkei Asia also remarked on the government's move to reopen its borders to fully-vaccinated travelers. Domestically, the business has resumed its operations and the government is encouraging all schools to hold face-to-face classes again this month.
However, the Department of Health (DOH) reported that 11.1% of COVID-positive patients in hospitals are in severe and critical condition. About 14.7% of intensive care unit (ICU) beds for COVID-19 patients were also occupied as of June 5. To combat the potential surge, the health agency is pushing for a more intensive vaccination drive all over the country. So far, about 69 million people have been fully-vaxxed and 4.3 million have received their booster shots. Additionally, DOH Secretary Francisco Duque III agreed with the call to redefine the term "full vaccination" to include the first booster shot received by Filipinos. During an interview with ANC, Duque said that he is planning to reintroduce this move to the Inter-Agency Task Force for the Management of Emerging Infectious Diseases (IATF) for consensus. However, the health chief is getting pushback from the economic team as they do not want boosters to become mandatory in the Philippines. So far, only six countries have redefined the meaning of "full vaccination" in their conditions.
To help improve matters, Business Process Outsourcing (BPO) firm Acquire BPO donated over 10,000 doses of Moderna vaccines to the Quezon City local government. In a statement, Acquire BPO CEO Scott Stavretis said that they want to give back and continue to help the city's successful vaxx drive. Stavretis added that QC is home to four of the company's offices that employ around 1,500 individuals. Currently, Acquire employs over 9,000 Filipinos across Metro Manila.
Since we are now on the topic of vaccination, Chinese global pharmaceutical firm and vaccine maker Yisheng Biopharma Co. Ltd. is looking to expand its operations in the Philippines. According to the Board of Investments (BOI), the company is "preparing to initiate Phase III [of its] global multi-center clinical trial for its PIKA rabies vaccine, and Phase II-III combined trials for its PIKA COV-19 vaccine." BOI Executive Director for Investment Promotions Evariste Cagatan stated that this investment is just in time for the BOI, DOH, and the  Department of Science and Technology (DOST) to create locally produced vaccines in the county.
Riding high on the stronger-than-expected economic growth in the country, Bangko Sentral ng Pilipinas (BSP) Governor Benjamin Diokno said that they are trying to woo Spanish investors to do business in the Philippines. Diokno said that Spain is an important ally as it contributes to the country's trade growth and supports various initiatives. He also pointed out that the economic reforms — such as the Corporate Recovery and Tax Incentives for Enterprise (CREATE) Act, the amended Retail Trade Liberalization Act, the Foreign Investments Act, and the Public Services Act — could help stimulate the economy, generate more jobs, improve basic services and allow for the exchange of skills and techniques with the country's foreign partners. At the same time, the implementation of several tax reforms generated P228.6 billion (US$4.35 billion) in additional revenues in 2021. According to data from the Department of Finance (DOF), this figure exceeds the government's target by 14%. The DOF Domestic Finance Group said implementing the Tax Reform for Acceleration and Inclusion (TRAIN) law, the Tax Amnesty Act, and the sin tax reform laws helped boost the tax take in the country.
Despite the government's confidence, the Philippines is bound to lose $3.6 billion in investment opportunities due to foreign investors getting turned off by purported inconsistencies in government policies. According to Semiconductor and Electronics Industries in the Philippines Foundation, Inc. (SEIPI) President and CEO Dan Lachica, there is a current capital flight in the country with five companies moving to Vietnam, Thailand, and China. Lachica explained that CREATE Law's incentives rationalization is not sitting well with the electronics sector. Aside from this, the issue of the work-from-home approval and the audit inconsistencies in the Bureau of Internal Revenue (BIR) is casting doubts on foreign investors.
The Philippine Economic Zone Authority (PEZA) is trying to amend this problem by pitching incentives for locators in the countryside. PEZA Director-General Charito Plaza said that they are looking to pursue a different path under the Marcos government to attract more foreign investors to the country. Plaza added that this initiative aligns with PEZA's recently-signed Memorandum of Understanding (MOU) with the Department of Environment and Natural Resources (DENR) that will help identify public lands that can be harnessed sustainably to spread ecozones. In a separate release, the ecozone authority said that they are partnering up with the National Commission on Indigenous Peoples (NCIP) to promote the creation of economic zones in ancestral domains and indigenous lands. Under the agreement, PEZA and NCIP agreed to assist Indigenous Cultural Communities (ICCs) who are interested in having portions of their ancestral domains to be declared as an economic zone.
Moreover, PEZA sent a formal letter to the incoming Department of Trade and Industry (DTI) Secretary Alfredo Pascual requesting him to reconcile the existing value-added tax (VAT) exemption for its registered enterprises. The PEZA chief disclosed that they have requested an advanced meeting with Pascual so he can hear their sentiments and suggestions for the next administration's economic agenda. This comes as the BIR issued Revenue Regulations (RR) No. 9-2021 stating that a 12% VAT to certain sales which were previously exempted.
The Philippines' strength in the technology field and its emerging talent sets a good foundation for AI growth in the local market, said Boston Consulting Group (BCG) Manila Principal Julian Cua. In an interview with BusinessWorld, Cua said that the country has "a lot of talents in things like programming, machine learning, engineering, data analytics, and many more." He added that the country's sizable English-speaking workforce is also an advantage as it is essential for some AI applications such as natural language processing. More than AI, the Philippines is making its move into space! To achieve this, the Philippine Space Agency (PhilSA) launched its Space Infrastructure, Know-How, and Applications Acceleration through Promotion and Training project (SIKAP+). In a statement, the agency said that this initiative seeks to enhance scientific cooperation among the members of the Asian Microsatellite Consortium (AMC) and new non-member nations in the region. PhilSA Deputy Director-General Gay Jane P. Perez said that SIKAP+ envisions building a "sustainable and capable" Philippine space science and technology community by strengthening and expanding its space science research and cooperation across Asia.
Amid the great resignation, Jobstreet Philippines said that more companies are becoming tolerant of employees with multiple jobs. Jobstreet Country Manager Philip Gioca believes that employers will not likely stop these employees from doing multiple jobs unless there are some ethical issues and work practices that are not being met. Over 1.5 million freelancers are now registered in the nation.
On the other hand, the BPO industry is plagued with gender inequality. According to a survey commissioned by non-government organizations (NGO) Oxfam Philippines and Investing in Women, as well as Miriam College's Women and Gender Institute (WAGI), men are given more "intellectual tasks" that involve decision-making, while women are given tasks that need a "feminine touch," such as dealing with people. Because of this, around 11% of the respondents felt "disapproved" in a workplace dominated by specific sexuality, and only 13% said they always felt discriminated against or harassed. To solve this, Oxfam Philippines' Portfolio Officer for Advocacy Jhuvilyn Dormitorio said that employers should step up and do more in terms of molding and enforcing the non-gender biased values on their employees.
Time to revisit company cultures!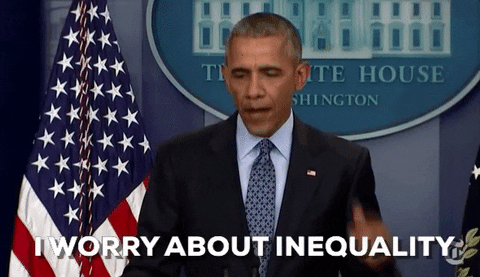 Thursday, June 9, 2022
NEWS THIS WEEK
08 June 2022
07 June 2022
06 June 2022
03 June 2022
02 June 2022
Read more Inside Outsourcing Newsletters here: