Welcome to Inside Outsourcing: The Outsourcing Week in Review
THE WEEK IN REVIEW
The global staffing industry will grow by nine per cent by the end of 2022, according to global advisor on staffing and workforce solutions Staffing Industry Analysts (SIA). Last year, the staffing industry generated a revenue of US$599 billion worldwide with the United States (US), Japan, and the United Kingdom (UK) contributing 88% to the total count. The SIA forecast reflects the business community's view that the worst of the COVID-19 pandemic has passed. Still, experts said that some downside risks are still expected to happen due to the pandemic, skills shortages, supply chain disruption, inflation, and the war between Russia and Ukraine.
At the same time, the Inter-American Development Bank (IDB) is calling on all governments and businesses in Latin America and the Caribbean to take advantage of a "once in a generation opening" for global trade insertion and nearshoring. During the 9th Summit of the Americas, IDB President Mauricio Claver-Carone, said that exports in both regions could increase by US$80 billion annually by seizing short-term opportunities in nearshoring. He further called on leaders to "depoliticize nearshoring, depoliticize commerce, and depoliticize trade" and focus on attracting investment opportunities from all over the world.
Jamaica, seizing this opportunity, is aiming to reach over US$1 billion in revenues and employ 70,000 people in its global services sector by 2025, according to the Digital Global Services Strategy. The strategy which was presented to the parliament outlined that Jamaica's "mature BPO services" can help the country reduce its reliance on tourism and make the global services sector the third-largest earner of foreign exchange for the country. In line with this, Prime Minister Andrew Holness disclosed that about 6,000 employees were added to the local Business Process Outsourcing (BPO) sector despite the pandemic. The PM stated that Jamaica is "well placed" to deliver various services in the sector — including back-office operations, high-value programming and coding, and data operations. Over the past five years, Jamaica's BPO has been averaging a 20% annual employment growth which is among the highest in the world.
Competing in the same scape, Fiji is looking to tap into the global outsourcing market. Outsource Fiji Executive Director Shagufta Janif said that they are moving beyond their typical Australia-Asia market and are trying to attract clients in the US, UK, and Singapore. Janif added that they are working on developing world-class infrastructure and leveraging their young and highly educated workforce to get multinational corporations to open global capability centers in the country. The Outsource Fiji executive stated that they are aiming to get "really large brands" so that they could build up their profile as a "quality outsourcing destination." According to the World Bank, developing the outsourcing services sector, along with the healthcare and agri-logistic industries, will accelerate digital transformation in the archipelago.
However, concerns over inflation and recession in the US and European Union (EU) could impact incoming investments in its IT-Business Process Management (IT-BPM) services. Advisory firm Everest Group said the IT services industry will grow by 6.7% year-on-year by March 2023, down from the 10.4% growth in March 2022.  Meanwhile, the World Bank reported that global growth is projected to slow by 2.7% between 2021 and 2024. Gartner Research Senior Research Analyst DD Mishra believed that a possible recession could be a good thing as it could give system integrators some relief from the high demand environment, attrition, and wage inflation.
Despite the slowing economy, several acquisitions happened over the past week.
UK and South African-based technology and outsourcing company Woven Solutions Group acquired a majority stake in Cape Town-based BPO provider SA Commercial. This investment aims to accelerate growth in South Africa's BPO industry and create 1,000 new jobs in the Western Cape area over the short term. Woven CEO Paula Constant said that both companies have "a unique proposition in the marketplace, powering personalized customer interactions with AI and automation." This makes them more compatible with each other. Meanwhile,  Clayton Williams, CEO of industry body CapeBPO, called this deal "a significant milestone and win" for South Africa as it could help transform local outsourcing businesses as a "force to reckon with on a global scale." Global outsourcing provider Fusion had also recently acquired Utah-based outsourcing agency Boomsourcing. With this newest addition, Fusion Group aims to strengthen its footprint and capabilities in the US market. Fusion Group Company CEO Pankaj Dhanuka said they are looking to leverage Boomsourcing's service offerings and soundboard technology to enhance their outreach. Boomsourcing was founded in 2007 and has an established presence in five locations across the globe — including in the United States (US), Mexico, and the Philippines.
Digital content and BPO provider iEnergizer Ltd is in preliminary talks about a potential sale to investment firm Baring Private Equity Asia (BPEA). In a statement, iEnergizer said that it is undertaking a review of strategic options to "maximize value for all existing shareholders." BPEA has until July 7 to announce a firm intention to bid for iEnergizer. Shares of the UK-based company jumped as much as 9.1% — their largest since February — after Bloomberg News reported their plans for a sale.
A global study by consumer electronic company Lenovo showed that three out of five Chief Information Officers (CIO) are willing to replace half of their company's technology if given a chance. Lenovo Solutions and Services Group President Ken Wong said that during the past two years, the roles of CIOs have evolved to be the "mission control" of their organizations. Due to this, most of them must take part in deciding on the increasing use of AI. In the same study, over half of them agreed that halting IT investments will impact their company's cost-efficiency within weeks.
Speaking of tech investments, India's top information technology services and consulting company Tata Consultancy Services (TCS) foresees a decline in its staff departures as demand for its tech talents increases. In an interview with Reuters, TCS Asia Pacific President Girish Ramachandran said that more tech talent is expected to enter the job market from startups facing funding crunches as central banks withdraw stimulus and hike rates. TCS' rate of staff attrition rose from 15.1% in full-year 2021 to 17.4% in Q1 2022 as India's IT services sector experienced a tech talent crunch and high staff turnover.
In a reversal of fortunes, more than 17,000 tech workers in the US have been laid off in mass job cuts since the beginning of June. According to a tally by Crunchbase News, tech companies as big as Netflix, Robinhood, Glossier, and Bette are trimming their headcounts due to the pandemic or overhiring during periods of rapid growth. Startups—especially the ones that benefited from a pandemic boom—are starting to feel the pressure too. A report from The Hans India said that IT outsourcing contracts from startup unicorns are expected to drop this year due to the funding crunch and global economic uncertainty.  IT outsourcing advisor & Founder of Pareekh Consulting Pareekh Jain said that startups may hold back their tech spending resulting in the slowdown of contracts in the coming quarters. In India, more than 10,000 tech staffers have been fired from their jobs in the last three months.
When it comes to diversity talks, less than 28% of the US workforce believe that their company made efforts to become more diverse over the past two years. According to a survey released by talent and outsourcing company Yoh, 30% of respondents reported that while their company acknowledges holidays related to race/ethnicity or gender, no specific actions have been taken to advocate for these groups. Yoh President Emmett McGrath said it is critical for businesses "now more than ever" to develop diversity, equity, and inclusion programs so they can build teams that are full of people with various experiences and from all different backgrounds.
Be different!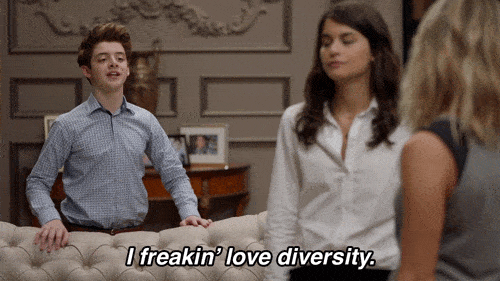 Tuesday, June 14, 2022
NEWS THIS WEEK
13 June 2022
10 June 2022
09 June 2022
08 June 2022
07 June 2022
Read more Inside Outsourcing Newsletters here: