Welcome to Inside Outsourcing: The Outsourcing Week in Review
THE WEEK IN REVIEW
The Business Process Outsourcing (BPO) industry in the Philippines surpassed expectations as it recorded a revenue increase of 10.6% in 2021. According to the IT and Business Process Association of the Philippines (IBPAP), this take-up is due to the pent-up demand from global clients, higher confidence in work-from-home (WFH) setups, and growth in emerging sub-segments like e-commerce, financial technology, healthcare, and technology. The full-time employee (FTE) count also rose by 9.1% to 1.44 million last year. IBPAP President Jack Madrid commented that this "marks a resurgence" for the industry after the COVID-19 pandemic.
The workforce keeps on growing as job vacancies in the Davao Region are dominated by the BPO sector. Over 1,300 outsourcing jobs were opened in the region during the city's "Kalayaan Job Fair" last week. Technical support, production, and outbound sales positions also went up for grabs for the event's attendees. The Department of Labor and Employment – Davao City (DOLE XI) Focal Person for Employment Lorraine Ugsang said that they have been organizing job fairs to support unemployed and underemployed people in the region. With further development on the horizon, IBPAP announced that they would publish the IT-BPM Roadmap 2028 within the year. This roadmap will serve as the blueprint for the sector's priorities in digitization, talent, policy-shaping, infrastructure, and country branding over the next six years. The launch, said Madrid,  is "very timely" as 2022 brings a new administration in the Philippines and "a new age that will reimagine, rethink, and re-envision everything that we know about the sector."
At the same time, the Department of Labor and Employment (DOLE) is urging the incoming Marcos administration to prioritize further development in the IT-BPO and agricultural sectors. In a virtual press briefing, DOLE Assistant Secretary Dominique Tutay said the new admin "need to put [a] premium on the BPO sector" as it is the most resilient sector in the country. The agricultural industry also needs the government's support as it is the  "most underemployed" sector in the nation. Aside from the two, Tutay is also encouraging the incoming admin to focus on the digital sector and reinvigorate the manufacturing sector which had become stagnant during the pandemic.
However, the Fiscal Incentives Review Board (FIRB) is asking BPO firms in the Philippines to consider waiving their fiscal incentives. FIRB Secretariat Head Juvy Danofrata said giving up these perks could help reduce the government's cost of sustaining investment activities. This comes as the board released a report suggesting that most BPOs are "milking" their tax privileges not to sustain their operational viability, but to increase their profits. Agreeing with this suggestion is the Department of Finance (DOF). In a released statement, the agency said that they believe that fiscal perks are no longer at the "top-of-mind" of foreign investors who are interested in locating in the Philippines. The department added that investors are interested in the country not for its tax benefits, but for its robust consumption-driven domestic market and young, educated Filipino workforce. BPO giant Concentrix is among the first outsourcing firms that decided to forego its tax breaks to continue giving its 100,000 Filipino workforces the option to continue working from home.
On the other hand, the Philippine Economic Zone Authority (PEZA) is prompting the government to continue offering "globally competitive" fiscal and non-fiscal incentives to foreign companies. PEZA Director-General Charito Plaza explained that these tax breaks help attract more investments in the country which, in turn, create "multiplier effects to the economy, total development, and social progress." The Director-General added that the FIRB's suggestion is "sending wrong signals that the government is only after taxes." Companies registered under PEZA are offered numerous tax perks including a six-year income tax holiday, a special tax rate of five per cent of gross income, an exemption to pay all national and local taxes, and tax-free and duty-free importation of machinery, raw materials, and equipment, among others.
We'll just have to wait and see whose appeal will be heard by the incoming administration.
Philippine Senator Risa Hontiveros is urging the incoming economic team to resolve the WFH "impasse" between the government and the Information Technology-Business Process Management (IT-BPM) industry. In a statement, Hontiveros said that they should "find common ground" with the sector to help remove "the anxiety of their investors and international clients." The opposition senator also pointed out that allowing workers to continue working from home lessens their expenses and cuts down the stress of commuting — especially in Metro Manila.
The Philippines continues to welcome more firms as foreign firms show confidence in the country's BPO sector. Recently, United States-based revenue cycle management company R1 RCM began its operations in the country. The company announced its first Filipino hires will undergo a six-week training program to familiarize them with the US healthcare industry. R1 Program Management Office Senior Director Troy Sholar said that they want "to create that perfect patient experience and drive" across every aspect of their operations. R1 RCM believes that its Philippine operations will catalyze its corporate growth.
Meanwhile, over P7 billion (US$131 million) worth of investments and 2,500 jobs are expected to be generated with the signing of the Investment Promotion and Protection Agreement (IPPA) between the Philippines and the United Arab Emirates (UAE). In a statement released by the Department of Trade and Industry (DTI), the UAE is interested in venturing into import and distribution, scaffolding and formwork manufacturing, engineering services, defense, telecommunications, tourism, poultry, aerospace, retail, and renewable energy. DTI Secretary Ramon Lopez said that this partnership is a crucial step in further strengthening the country's economic ties with other nations. Another IPPA had also been signed between the Philippines and Israel. This collaboration aims to explore agro-tech, life sciences and healthcare, water technologies, high-technology and semiconductors, cybersecurity, financial technology, defense industry, smart transportation, clean technology, smart manufacturing, and the diamond industry between both countries. With this agreement, at least three firms from Israel — namely software development company Amdocs, agro-business firm LR Group, and IT-BPO services provider Maroonz Holdings — had already submitted their Letters of Intent (LOI) to establish operations in the country. About 1,100 jobs and US$150 million worth of investments are projected to be garnered in this partnership.
About 1,000 free WiFi access points in 200 public higher education institutions (HEIs) in the Philippines went online last week. This project, headed by the Department of Information and Communications Technology (DICT) and the United Nations Development Program (UNDP), aims to broaden free internet access in public spaces, especially in academic institutions. UNDP Philippines Resident Representative Selva Ramachandran said that they are planning to put up 300 more WiFi access points across the country in the future. As for private companies and government offices, crowdsourced cybersecurity testing platform Secuna is urging them to reassess their strategies as cyberattacks are increasing amid a tech talent shortage. Secuna CEO and co-founder AJ Dumanhug noted that only a few companies prioritize cybersecurity due to regulations and certifications. With the rising threat of cybercrime activities, he added that organizations should reconsider and create new strategies to recognize vulnerabilities and stay one step ahead of cybercriminals.
Derek Gallimore, founder and CEO of leading outsourcing marketplace Outsource Accelerator, recently launched a new book called Inside Outsourcing: How Remote Work, Outsourcing & Global Employment is Changing the World. The book deep dives into the dramatic shift in employment in the world — including remote, global, and offshore solutions — over the last few years. According to Gallimore, outsourcing had always been considered "the bad boy of business" due to its poor quality, unethical salaries, and inhumane condition. With this book, he aims to help people explore the evolution of outsourcing and the future of global employment.
Ready to delve deeper into outsourcing? ​​Grab a copy of Derek Gallimore's book, Inside Outsourcing now in paperback, Kindle (ebook), and Audible (audio) in bookstores nationwide or through Amazon.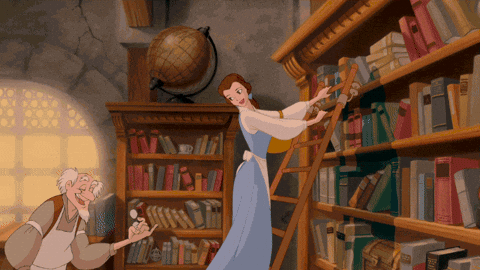 Thursday, June 16, 2022
NEWS THIS WEEK
15 June 2022
14 June 2022
13 June 2022
10 June 2022
09 June 2022