Welcome to Inside Outsourcing: The Outsourcing Week in Review
THE WEEK IN REVIEW
The future of work in the Philippines is hybrid, it seems. More than nine in 10 Filipino employees said that they feel happier with a hybrid work model. In a study conducted by networking hardware company Cisco, 79% of respondents agreed that their quality of work has improved over the last few months and 75% said that they are more productive in their jobs. Cisco Philippines Managing Director Zaza Nicart said that the pandemic showed that "work is no longer where we go, but what we do." At the same time, 89% of Filipinos said that they were able to save P342,394 (US$6,548) per year with hybrid working. Most respondents stated that they were able to cut costs on fuel, commuting costs, and food and entertainment expenses amid the pandemic.
However, as part of the Fiscal Incentives Review Board's (FIRB) 100% return-to-office (RTO) mandate, the Bureau of Internal Revenue (BIR) will start inspecting Business Process Outsourcing (BPO) companies to see if they are complying with the government's 100% return-to-office (RTO) mandate. According to BIR Deputy Revenue Commissioner Arnel Guballa, the bureau already formed a task force that will lead the inspection and will collect monthly income taxes from non-compliant BPOs. The Philippine Economic Zone Authority (PEZA) is opposing this move. PEZA Director-General Charito Plaza said that this move creates "uncertainty (and) frustration" in the sector, mainly because they are still waiting for FIRB's response to PEZA's work-from-home (WFH) appeal. Plaza added that doing ocular inspections could inject an element of uncertainty among foreign investors. For his part, Alliance of Call Center Workers Co-Convenor Emman David added that the inspections contradict the previous statements of FIRB co-chair Secretary Ramon Lopez of allowing 30% off-site work to continue with PEZA-registered companies.
In line with the hybrid and remote work debate, the IT and Business Process Association of the Philippines (IBPAP) said that they are standing by the legality of the Letter of Authority (LOAs) issued by PEZA to its member companies. Ever since the FIRB issued its RTO mandate, PEZA has been issuing LOAs to IT-BPM firms who want to continue their hybrid model until September 2022. IBPAP President and CEO Jack Madrid said that the LOA is "a legal and fair measure that IT-BPM RBEs (registered business enterprises) are grateful for."
At the same time, the government's 100% RTO order for the BPO segment is resulting in more people quitting their jobs. According to UP School of Labor and Industrial Relations Professor Emeritus Rene Ofreneo, WFH gives "work-life balance and flexibility" to employees. He added that since companies were ordered to return to their workplaces, traffic had also returned and is affecting the productivity of workers. A January survey by HR analytics platform Sprout Solutions revealed that nine of 10 employees still prefer a hybrid or remote work setup to go back to the office full-time.
Philippine Senator Imee Marcos is prodding the Department of Finance (DOF) to "iron out" the inconsistencies of its back-to-office mandate. In a statement, Marcos said that the "lack of consistent and comprehensive policy" on the WFH model discourages the entry of more foreign investors which, in turn, makes it harder for the next administration to keep investment growth on track. The senator added that the government's insistence to have everyone back in their office is hurting the sector. Despite the pandemic and its lockdowns, the Philippine IT-BPM sector grew its workforce by 8.9% to 10% and its revenue by about 9.5% to 14.5%.
Meanwhile, Leechiu Property Consultants (LPC) Director for Commercial Leasing Mikko Barranda said that the resurgence of the Philippine office market could benefit the IT-BPM industry in the coming months. In a report released by the real estate firm, about 358,000 square meters (sq.m.) of ongoing transactions are likely to be concluded in the next six months. More than half of this — or 195,000 sq.m.— belongs to IT-BPM firms. LPC Director for Commercial Leasing Miguel Manipol added that companies are driven to keep their operations costs low while providing a conducive work environment for their employees.
In other news, the Davao City government is partnering with BPO firms and local banks in its COVID-19 booster drive. In a radio interview, Davao City COVID-19 Task Force spokesperson Dr. Michelle Schlosser said they are bringing the vaccines to BPOs and banks to make it accessible to employees and their families. Schlosser added that the big gap between their "boostered" population and their target forces them to do all they can to stop the virus' possible spread in the province. As of writing, around 23% or 300,000 Dabawenyos have already received their booster shots against COVID-19. The city government aims to vaccinate 1.3 million individuals.
Although the Philippine economy is beginning to recover from the effects of the pandemic, foreign investment pledges in Q1 plunged by 54.1% year-on-year to P8.981 billion. Rizal Commercial Banking, Corp. (RCBC) Chief Economist Michael Ricafort attributed this contraction to tighter restrictions at the beginning of the year as COVID infections surged across the country. Despite this, Ricafort is confident that the passing of economic reforms — including the ,Public Service Act Foreign Investment Act, and Retail Trade Liberalization Act — would help attract more foreign investors for the rest of the year. This is the lowest FDI pledge that the Philippines has recorded since 2009.
But its not all gloom for foreign investment…
Nearshore and offshore services provider Lean Solutions Group launched a new satellite office in Manila, Philippines. The facility — which is the company's seventh satellite center — was built to provide clients in the United States with 24/7 BPO and IT development services. Lean Solutions Group CEO and Co-founder Robert Cadena stated that this move is made to expand their workforce with "highly-skilled, English proficient talent at all levels," particularly in the STEM industry. According to the data from the Department of Trade and Industry (DTI), the Philippines generates 800,000 graduates annually, with 30% coming from the science, technology, engineering, and mathematics (STEM) field. Meanwhile, Indonesia-based augmented reality (AR) technology provider PT WIR Asia, TBK is looking to invest in the country. The DTI confirmed that the firm's representatives reached out to them to discuss its plan to deploy one of its subsidiaries with an initial projected investment of $20 million this year. PT WIR Asia, TBK is one of the leading technology players in AR technology integrated with virtual reality and artificial intelligence. It is considered the first Metaverse company in Indonesia.
Aiding the job market, artificial intelligence (AI)-powered startup engaged in pre-cancer screening plans InterVenn Biosciences is interested in hiring over 100 software developers and engineers in the Philippines. According to the Board of Investments (BOI), InterVenn Biosciences General Manager Axel Kornerup and Chief Information Security Office Randolph Barr said that the software developers and engineers would form the backbone to run the company's proprietary AI technology. InterVenn Biosciences, a startup founded and headed by Filipino native Aldo Carrascoso, is pioneering a new AI-powered approach to predict, prevent and observe disease progression. American revenue cycle solutions provider R1 has officially begun its operations in the country as it recently welcomed its first wave of hires. In a statement, the company said that its choice of opening a facility in the country complements its core vision of bringing "the best people and technology to deliver innovative solutions that simplify the health care experience." Outsourcing veteran and R1 Country Manager Roger Salazar added that they are confident that they could attract 900 talents in the country. R1's first wave of newly hired employees is expected to stand as the pioneers and core foundation of the firm's operations in the Philippines.
Australian Ambassador to the Philippines Steven Robinson announced that a growing number of Australian companies are becoming interested in investing in the Philippines due to its economic outlook and recently implemented reforms. During an event marking the Philippines-Australia Friendship Day, Robinson said that more Aussie firms in the agrifood, digitalization, renewable energy, and mining sectors are expressing their intent to expand in the country for the last 12 months. The Ambassador added that foreign investors expect the Philippine economy to grow more, posting a growth rate of six per cent in the coming quarters. Currently, over 300 Aussie firms are operating in the Philippines.
With all these developments, cloud-based cybersecurity solutions provider Nexusguard — together with various well-known universities, colleges, and companies — launched its Cybersecurity Specialist Program in the Philippines. The program features a methodical defense-in-depth approach to learning skills to help students understand cybersecurity controls, and enable fast incident response and secure web applications. Aside from upskilling Filipinos, this initiative also aims to train individuals to restart their careers and join the cybersecurity industry. Aside from Metro Manila, Nexusguard expanded the reach of its cybersecurity program to Taytay, Rizal, and Sta. Teresita, Batangas, kickstarting a mission to bring world-class cybersecurity education to the rest of the country.
Cheers to the promise of a safer cyberspace!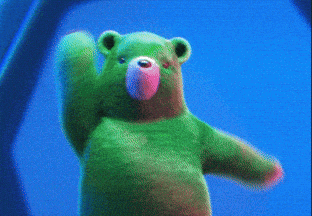 Thursday, May 26, 2022
NEWS THIS WEEK
25 May 2022
24 May 2022
23 May 2022
20 May 2022
19 May 2022
Read more Inside Outsourcing Newsletters here: