Welcome to Inside Outsourcing: The Outsourcing Week in Review
THE WEEK IN REVIEW
Welcome to IO Global – where we digest the global outsourcing landscape – so you dont have to.
Ireland's cybersecurity workforce could grow to more than 17,000 employees and contribute €2.5 billion (US$2.6 billion) in annual Gross Value Added (GVA) by 2030. In a report conducted by the national cybersecurity cluster Cyber Ireland and cybersecurity education platform Cyber Skills, eight out of 10 (83%) respondents said that they are expecting their cybersecurity team to grow over the next 12 months. Munster Technological University Chair of Cybersecurity Professor Donna O'Shea said that the growing workforce will be "dependent on a supply of suitably qualified individuals." As of writing, Ireland has 489 cybersecurity companies, employing 7,300 cybersecurity professionals across 734 offices.
The Information and Communications Technology (ICT) security guidelines in the European Union (EU) will not be repealed by the Digital Operational Resilience Act (DORA). According to a European Commission spokesperson, the rules presented in the guidelines will co-exist with DORA's requirements once it is implemented in the region. The ICT guideline is a set of conditions followed by different European agencies around outsourcing, using cloud providers specifically, and ICT and security risk management. DORA aims to set a single set of strengthened, overarching rules for financial entities around ICT risk management.
The Business Process Outsourcing (BPO) industry in Cape Town, South Africa (SA) is poised to expand further as international clients set up shop in the city. Mayoral Committee Member for Economic Opportunities and Asset Management Alderman James Vos said that the area remains to be the "most sought-after location for offshore customer experience (CX) delivery in the country." Currently, there are more than 70,000 Cape Town residents that are working in the sector, and is projected to hit 500,000 new jobs by 2030.
Jamaica is also making moves to promote its outsourcing services. Global Services Association of Jamaica (GSAJ) President Gloria Henry said that aside from BPO, the country is also looking into exploring Knowledge Process Outsourcing (KPO) and Information Technology Outsourcing (ITO). Citing a study conducted by the World Bank, Henry stated that tapping into these markets could lead to economic growth in the country. At the same time, the Jamaican government is improving its legislative framework to attract higher value-added Global Services Sector (GSS) investments. According to the Minister of Industry, Investment and Commerce Senator Aubyn Hill, they are looking forward to having an "appropriate, business-friendly" legislation that manages local and foreign direct investments within "fiscal prudence and transparency." Hill also advised the Jamaica Promotions Corporation (JAMPRO) to continue promoting the country as the "leading Caribbean destination" for business knowledge and IT outsourcing across the world.
India's IT services sector opened more than 500,000 new jobs in the fiscal year 2022 (FY2022). Based on the data released by specialist staffing company Xpheno,  this growth is largely driven by big Indian IT players and multinational companies located in the country. Xpheno added that this growth indicates that the sector played a large part in merging technologies post-pandemic. However, EY-India Technology Sector Leader Nitin Bhatt said that the abundance of jobs in the tech industry could be a challenge as the talent pool remains to be limited in the country. Meanwhile,
In Honduras, President Xiomara Castro, with the support of the Congress, voted to reverse the law that allowed for the creation of self-governing Special Economic Development Zones (ZEDEs). The controversial law is a scheme that allows foreign business groups to set up autonomous ecozones in the country without paying taxes to the government. Many Hondurans had protested against the law for decades as they were displacing rural settlers and could sell off national sovereignty to foreign companies. Presidential Commissioner Fernando Garcia said that they are preparing an executive decree to allow existing ZEDEs to continue operating, under the condition that they submit themselves to the new economic regime.
In outsourcing acquisitions and launches, digital communications platform Zoom recently acquired conversational artificial intelligence (AI) startup Solvvy in a bid to augment the new Zoom Contact Center platform through the latter's automated customer service technology. In a statement, Zoom President of Product and Engineering Velchamy Sankarlingam said that Solvvy is the "ideal platform" for their contact center services as it could help accelerate their "roadmap creating a concierge-level experience for customers worldwide." Solvvy CEO Mahesh Ram added that Zoom will further scale their global presence and the impact that they will leave on their clients.
At the same time, accounting services provider Diverger is partnering with BPO firm Atlas Outsourcing to provide virtual administration and paraplanning services to its clients. Diverger stated that this deal aligns with their vision to be the "market-leading service provider to financial advisers and accountants." The dealer group explained that the outsourced service would complement and work alongside existing paraplanning and administration services operating across the Diverger network. There are already three clients and nine practices on board for this collaboration.
Telecommunications software company Ciena is shifting its operations to cloud contact center service Amazon Connect to deliver a ticket-less help desk experience to customers. By integrating Ciena's platform with Amazon Connect, the telecom company hopes to give instant solutions to the majority of help-desk problems, real-time answers for other common inquiries, as well as access to other AWS services — including Amazon Lex chatbot. Ciena CIO Craig Williams hopes that by going ticket-less and cloud-based, the firm's contact center services will be as "quick and easy to use as the Amazon shopping cart." To date, Ciena had already eliminated 50% of its call center tickets and cut its waiting from 10-15 minutes to two minutes.
Lastly, software company Replicant is celebrating the launch of its single conversation engine called Thinking Machine. The new offering allows clients to resolve their support issues over different platforms — including chat or SMS — and seamlessly switch between these channels if necessary. Replicant CEO and Co-founder Gadi Shamia added that, aside from using mobile devices, the Thinking Machine can also resolve issues and inquiries with any messaging and digital channels that the client prefers to use.
Despite the accelerated adoption of Artificial Intelligence (AI) within the contact center industry, cloud-based customer service provider LiveVox revealed that only 44% of organizations can see a reasonable Return on Investment (ROI). According to LiveVox's study, the delay in measurable ROI is caused by the high cost of implementation (43%), not having access to necessary customer data (40%), and a lack of skilled in-house staff (38%). LiveVox CEO and Co-founder Louis Summe advised contact centers to partner with tech companies that know the practical application of AI and how to integrate it within their agents' workflows to reach their target ROIs.
Nonetheless, the European Securities and Markets Authority (ESMA) warned that the increasing reliance on cloud computing services could present possible liabilities that may require regulatory action. According to research recently released by ESMA, while utilizing cloud servicing could build resilience for any firm, a single cloud service provider (CSP) outage could generate simultaneous firm-level outages, posing systemic risk. To avoid this, the paper said that CSPs have to be "more resilient than firms." Additionally, it suggested deploying independent backup cloud services — mandated by regulators —to act as support when problems ensue.
The future of work, at least in India, will depend on the choice of the employees. Staffing firm TeamLease reported that 76.8% of companies in the country will allow their workers an option to choose their preferred work model. This move is largely due to the real estate spaces that companies were able to maintain or acquire over the last two years. At the height of the pandemic, 36.6% of firms already moved to co-working spaces, while 36.9% said that they moved to fully remote work settings without an operational office. TeamLease VP and Business Head for the Retail, E-Commerce, Logistics, and Transportation Ajoy Thomas said that as the economy opens up, organizations aim to "foolproof" their workspaces to accommodate their employees' preferences in a way that also aligns with business sustainability and growth.
The Federal Bureau of Investigation (FBI), United States Department of the Treasury, and United States Department of State warned employers against incognito North Korean citizens that are trying to contract jobs in the global technology sector. According to the advisory, North Koreans are mostly targeting freelance contracts from employers located in wealthier nations — including those in North America, Europe, and East Asia. The US government added that while half of the job applicants are genuine, the other half pose security risks as they are helping Pyongyang — North Korea's capital — to hack and gain access to data of foreign companies.
Do you know where your staff are sitting?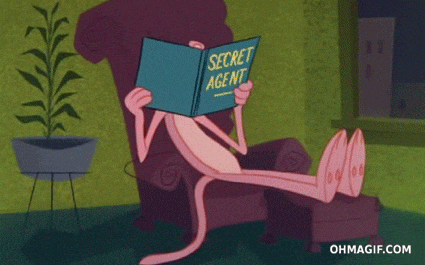 Tuesday, May 24, 2022
NEWS THIS WEEK
23 May 2022
20 May 2022
19 May 2022
18 May 2022
17 May 2022
Read more Inside Outsourcing Newsletters here: