Welcome to Inside Outsourcing: The Outsourcing Week in Review
THE WEEK IN REVIEW
The Business Process Outsourcing (BPO) industry is expected to grow by five per cent in 2021 and 2022, which is expected to make it a key contributor to the country's economic recovery. In an online forum, Bangko Sentral ng Pilipinas (BSP) Governor Benjamin Diokno said that the outsourcing sector "holds much promise in terms of moving up to higher value-added activities in the global supply chain of business services."
In addition, BPOs (together with the finance sector) are taking the lead when it comes to pursuing and promoting inclusivity in the workplace, according to a survey released by nonprofit organization Philippine Financial & Inter-Industry Pride (PFIP). PFIP Chairperson Weena Ekid said that the results are "hugely encouraging," adding that it proves that corporate benchmarks have "evolved" to make Lesbian, Gay, Bisexual, And Transgender (LGBT+)  inclusion "a valid, viable expectation of any progressive company." To add to this positive news, the survey revealed that workplace inclusion of the LGBT+ community is now an official policy in nearly 90 corporations in the country.
The property market is also relying on the BPO sector to help with its recovery. According to Colliers Philippines' Director for Office Services Dom Frederick Andaya, an even stronger office space demand is expected from the outsourcing industry going forward – especially since the United States' economy is opening up. Colliers have forecast that the sector will expand by seven to eight per cent, "especially in financial services, banking, insurance, communication sectors." Despite this, commercial real estate services firm Cushman & Wakefield (C&W) recorded a 14.4% office vacancy rate in Q3. Meanwhile, JLL Philippines stated that office leasing in the country dropped by 35.7% to 72,000 square meters in Q3 compared to last year amid pandemic and election uncertainties.
The Philippine Economic Zone Authority (PEZA) is still requesting the Fiscal Incentives Review Board (FIRB) to revisit its work-from-home (WFH) regulations for BPOs "on the basis of gross revenues." After FIRB denied their request, the investment promotions agency has resubmitted a new proposal that will allow locators to have 100% WFH arrangement, but only 90% of their activities will be subjected to incentives. PEZA Director General Charito Plaza stated that this proposal is "for the interim while the national state of calamity is in effect."
Humble opinion: That is never going to happen.  If BPOs can negotiate to 100% WFH, then many will dump their offices. PEZA clearly wants the BPOs to hold onto their offices, otherwise, it undermines their frame of a physical economic zone.
Outsource Accelerator's Source Partner program performed its strongest month yet in October. The outsourcing marketplace generated 1,112 inbound inquiries for the month – up 33%.  The inquiries came from 40 countries representing 28 different sectors.  There were 640 quotation requests (up 34%) requiring an estimated 2,425 full-time staff with an estimated outsourcing value of $72,700,000.
>> Full report: Read the Source Partner October performance report here.
The Philippine Gross Domestic Product (GDP) is expected to rise by 6.5% in Q3, said Rizal Commercial Banking Corporation (RCBC) chief economist Michael Ricafort. The country's overall GDP, according to Ricafort, is expected to be driven by the strong inflows from Overseas Filipino Workers (OFWs), Foreign Direct Investments, exports, imports, the manufacturing sector, and government infrastructure spending ahead of the 2022 elections. While this is optimistic, the Philippines is also looking to be one of the first countries to benefit from the RCEP (Regional Comprehensive Economic Partnership) agreement. To recap, RCEP is the world's largest trading block in terms of population and Gross Domestic Product (GDP). It will minimize (or eliminate) tariffs on a variety of goods and services within 20 years. According to a statement by President Rodrigo Duterte, strengthening economic ties through RCEP will help accelerate the country's post-pandemic recovery. Trade Secretary Ramon Lopez also noted that they hope that the concurrence would finish "the soonest possible time" so that the Philippines can become among the first beneficiaries of the RCEP as soon as it is implemented.
Did you know that the Philippines is now considered a low-risk country for COVID-19? Hurrah. Department of Health (DOH) Undersecretary Maria Rosario Vergeire said that the "decline in cases is seen at the national level and in most regions." Alas, it seems like the pandemic isn't finished anytime soon. Last week, the Philippines detected its first case of the B.1.1.318 variant, which was first seen in Mauritius. Vergeire said that the Philippine Genome Center (PGC) had found the new variant from the 746 swab samples that were sequenced on October 22 as part of the efforts in tracing the beginning of the Delta variant in the country. The Health Department advised the public to "not panic" and "remain vigilant" in following health protocols.
In other BPO news, former IT and Business Process Association of the Philippines (IBPAP) President Rey Untal is now appointed as President and CEO of Filipino-owned software firm Pointwest. Untal will replace the company's founder Beng Coronel, who has moved to a senior advisor role at the company. In Pointwest, Untal said he hopes to be part of the journey that will establish the software firm as the template of what a "true Pinoy pure-play IT-BPM company" will look like.
Go, Rey! You got this.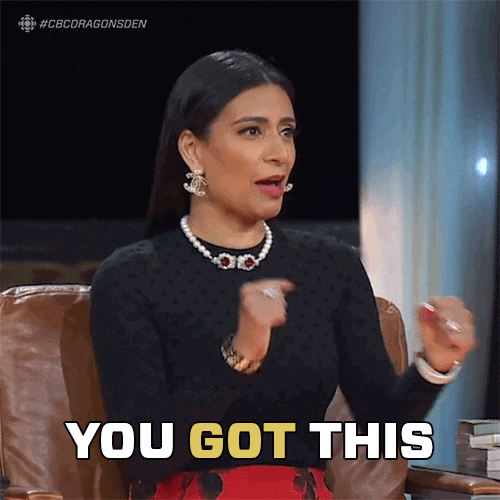 Thursday, November 4, 2021
NEWS THIS WEEK
03 November 2021
02 November 2021
29 October 2021
28 October 2021
Read more Inside Outsourcing Newsletters here: