Welcome to Inside Outsourcing: The Outsourcing Week in Review
THE WEEK IN REVIEW
India's Business Process Outsourcing (BPO) market is expected to reach U$8.8 billion in 2025 – which is due to the country's liberalized regulatory guidelines to stand out from its competitors. According to analytics firm GlobalData, the outsourcing powerhouse's total market spending is also seen to grow at a Compound Annual Growth Rate (CAGR) of 5.8% in the next five years. This increase is due to the huge demand for outsourcing knowledge-based and vertical-specific processes in the country.
India's next-bridge neighbor, Sri Lanka, is looking to position itself as a "green" outsourcing destination. Sri Lanka's national IT-BPO chamber SLASSCOM recently launched its Environmental, Social, and Governance (ESG) initiative, where industry leaders collectively committed to "prioritizing and championing environmental, social and governance across their organizations." This green initiative, which is done in collaboration with United Nations in Sri Lanka and Global Compact Network Sri Lanka, will be the country's "key differentiator" as a rising IT-BPO destination.
While remote working is all the rage lately, it also has its disadvantages. In Latin America, a study conducted by venture capital firm Atlantico revealed that remote work "didn't help" with the talent shortage in the region. According to the report, 35% of employees who have lost their local jobs due to the pandemic have now taken job opportunities outside the country. In addition, 29% of HR managers noted that they lost their workers to foreign employers. Meanwhile, auditing firm Deloitte Africa has officially adopted a hybrid working model, which will allow employees to split their time between the office and remote locations. The company stated that they're adapting to the remote work arrangement to attract and retain skilled professionals while maintaining a work-life balance.
US-based global BPO firm GlowTouch has joined the United States' Department of Defense's Military Spouse Employment Partnership (MSEP) to create new job opportunities for military spouses. GlowTouch Founder and President Vidya Ravichandran said military spouses "are a deep labor pool with a wealth of talent," and their SALUTE program can help support family members of soldiers while "making work portable."
Investment firm RDCP acquired a 67.4% stake in one of the United Kingdom's biggest tech BPO firms, Intelling. NVM Private Equity sold Intelling to the investment group, with new hopes to increase its turnover by over 50%. Additionally, outsourcing firm Ubiquity has recently secured a significant strategic investment from BV Investment Partners. The investment values Ubiquity at over US$325 million – pre-funding. Per the companies' agreement, Ubiquity will divest its majority interest in its AI solution, Aigent, but will remain a minority shareholder.
In other news, IT consulting giant Tata Consultancy Services (TCS) was named a Leader in Data Center Outsourcing (DCO) and Hybrid Infrastructure Managed Services. In an assessment by research and consulting firm Gartner, TCS ranked first on the 'Ability to Execute' out of 19 global DCO and hybrid infrastructure services providers. Gartner also lauded TCS' AI-driven human-machine collaboration suite called TCS Cognix, which helps client companies "achieve their digital transformation agendas." Meanwhile, another Indian IT giant Wipro announced the appointment of its new Country Head and Managing Director for Canada, Kimberly Watson. Watson is an industry veteran with over 30 years of experience. She'll focus on the company's "vision for business growth, localization, brand building, and significant transformational and modernization engagements."
The outsourcing sector is showing consistent growth, despite the tough economic conditions. Outsourcing firm Cognizant announced an impressive 11.8% revenue increase (to US$4.7 billion) in Q3. The firm reported that its healthcare revenue grew by 10% to US$1.35 billion, while its financial services revenue rose by 5.1% to US$ 1.54 billion – through acquisitions and digital services. In Q4, Cognizant is expecting an up to 14.5% increase!
Good times for outsourcing!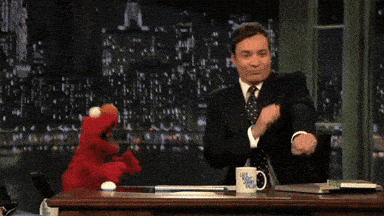 Tuesday, November 2, 2021
NEWS THIS WEEK
29 October 2021
28 October 2021
27 October 2021
26 October 2021
Read more Inside Outsourcing Newsletters here: