Welcome to Inside Outsourcing: The Outsourcing Week in Review
THE WEEK IN REVIEW
The Philippine Information Technology-Business Process Outsourcing (IT-BPO) industry's revenue will grow eight per cent to $28.8 billion in 2021 as the year draws to a close. According to the IT and Business Process Association of the Philippines (IBPAP), they are "cautiously optimistic" for the sector's growth this year, despite the tough economic climate. IBPAP Chairman Benedict Hernandez said they're also looking forward to generating 130,000 more jobs by year-end – compared to last year's 20,000.
To add to this positive news, medical-sector investments in the country's ecozones have reached P21.8 billion as pharmaceutical companies expand their presence in the country. In a virtual briefing, Philippine Economic Zone Authority (PEZA) Deputy Director-General Tereso Panga stated that there are now 26 PEZA-registered medical manufacturers in the country. He added that they are working on attracting global medical manufacturers and pharma companies to locate in PEZA ecozones – encouraging them to specifically expand their operations to First Bulacan Business Park (FBBP), which is the first PEZA-approved 'pharma park'.
The Philippines has "an abundance of creative talent," but they're mostly "domestic-focused" which undervalues the local creative market, said Creative Economy Council of the Philippines (CECP) Founder and President Paolo Mercado. To work on this, Mercado suggested that the country's creative sector will need to boost its global approach and "go for an international focus of creating markets and opportunity assessment and prioritization where we will play." Inside Outsourcing could not agree more – as the Filipino creatives are starting to create global brand recognition.
If it plays its virtual cards right, the Philippine economy could generate up to P5 trillion by 2030 through maximizing the use of digital technologies, according to a study by consultancy firm AlphaBeta as commissioned by Google Philippines. AlphaBeta founder Fraser Thompson said the "tech-savvy" Filipino youth is an excellent starting point for digital transformation. Google PH also expressed their optimism regarding the opportunities that can be rendered by digital commerce.
PEZA's proposal to exclude the IT-BPO sector from the recently implemented work-from-home (WFH) guidelines — which requires IT-BPO companies to have at least 10% of their workforce on-site —  has been denied. According to Department of Finance (DOF) Assistant Secretary Juvy Danofrata, the original resolution is "appropriate" since activities in PEZA-registered locators should be conducted within these ecozones. Due to this, PEZA Director General Charito Plaza said they're meeting with BPO companies to discuss their next steps. Plaza expressed her disagreement with the recent decision, stating that BPO workers physically reporting to their offices may expose them to COVID-19 infection.
While that news may be unfortunate for workers looking to extend their WFH arrangements, it could be helping the office sector's recovery. Real estate services firm Leechiu Property Consultants (LPC) reported that the IT-BPO segment is leading the office market's improvement as it took up 383,000 sq.m in the first three quarters of the year – which is 98% of 2020's demand. Twenty-five percent of IT-BPO's demand has been in provincial locations, led by the province of Iloilo.
Whether you're "Team WFH" or "Team Back to Office," you may be interested in the middle ground of 'going hybrid'. In a webinar hosted by the Trade Department, Remote Staff CEO Chris Janjulovski said that implementing a hybrid work model is a "sustainable solution" for the future of employment. Jankulovski said that this arrangement has the potential to empower business leaders and the workforce to achieve more in their professions. He added that this new era of work arrangement is here to stay "with or without the pandemic." What are your thoughts? Are you "Team WFH," "Team Office," or "Team Hybrid?"
Various corporations and market research firms still believe in the world-class abilities and skills of the Filipino workforce. Tech corporation IBM announced its commitment to upskilling 30 million Filipinos to help "equip the future human-led and technology-enabled workforce of our country". These efforts, aimed at improving skills and employability, are especially powerful as the opportunities in the country keep growing. Data from recruitment firm Michael Page Philippines revealed that job opportunities grew 13% in Q3 compared to the previous quarter. The technology sector reported an impressive 37% growth, followed by engineering (32%) and manufacturing (10%) sectors. According to the firm's Regional Director Albert Pérez, this increase was due to companies continuing with their "previously-paused business plan[s]."
The Philippines is expected to post the strongest economic rebound in Southeast Asia next year with 7.2% growth, according to market intelligence firm IHS Markit. The Philippines was followed by Vietnam (6.2%), Brunei (5.8%), and Cambodia (5.6%). While the region's economy has been "significantly dampened" by COVID-19's Delta Variant, its 2022 outlook remains optimistic due to improving conditions. Looking forward to this growth!
In other news, join us in congratulating Infinit-O as the firm celebrates its 16th anniversary! Starting from a small office with only three employees, the firm has grown to nearly 1,000 employees with a 25% annual growth rate. Over the next five years, the firm aims to evolve and offer more technology-driven solutions. Again, Happy 16th birthday/anniversary, Infinit-O!
>>> Listen to our recent podcast interview with Infinit-O's Mike Gunion and Kevin Goodnight.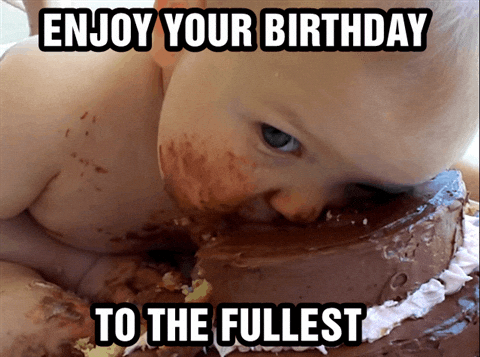 Thursday, October 28, 2021
NEWS THIS WEEK
27 October 2021
26 October 2021
25 October 2021
22 October 2021
21 October 2021
Read more Inside Outsourcing Newsletters here: