Welcome to Inside Outsourcing: The Outsourcing Week in Review
THE WEEK IN REVIEW
The global Business Process Outsourcing (BPO) industry recorded a whopping 47 per cent year-on-year increase in annual contract value (ACV) in H1, said research firm Information Services Group (ISG). According to ISG's 2021 report, this impressive improvement is due to the remote work policies that helped "change contact center operations for good." ISG Director Jim Kane stated that due to policy changes, businesses learned the importance of utilizing new technologies and business models, leading them to strengthen their customer support services through outsourcing.
This growth is supported by a recent survey conducted by Deloitte, which found that around 70 per cent of companies across the world are adopting outsourcing to reduce costs. Businesses are expected to expedite their outsourcing efforts "as they learn to collaborate in a world where speed, flexibility, and cost are more important than physical location."
The outsourcing industry is providing wonderful job opportunities around the world! In Fiji, the country's BPO sector is expecting to create over 100,000 jobs "with the right mix of policy, incentives, and infrastructure." BPO Council of Fiji President Carol Watkins said that the nation's government's support, access to reliable network infrastructure, and a highly qualified talent pool have helped local BPOs "outperform" its competitors like India and the Philippines. Bangladesh is also aiming to create over 20,000 BPO professionals in the next five years. According to the country's Information and Communication Technology Division, they plan to achieve this through skill development and the training of college and university students.
If you need more evidence that outsourcing is a win-win, look no further! The Hawaii Medical Service Association (HMSA) is about to outsource 285 jobs to BPO firm Firstsource Solutions. This partnership will not only generate more job opportunities but will also modernize HMSA's technology and business processes. In a statement, HMSA President and CEO Mark Mugiishi said that this move will enable the company to improve its service and "create a more sustainable future for healthcare in Hawaii."
Pay raises seem to be a major theme as we adapt to the post-pandemic work environment. In India, for example, Odisha Chief Minister Naveen Patnaika announced a 25 per cent increase in the monthly salary of state government employees hired through outsourcing agencies on a contractual basis. This policy is expected to benefit around 33,000 government employees. In Jamaica, several outsourcing firms are engaging in a "talent war," as the industry continues to generate more job opportunities. A local newspaper reported that a BPO employee's average monthly salary in Jamaica has improved from JMD$52,000 (about $336) pre-COVID, to now JMD$80,000 (about $518) – a 54% jump!
The debate on the future of remote work is still ongoing. According to cybersecurity firm Palo Alto Networks' annual report, 86 per cent of IT leaders in the Middle East think that remote working "compromises" business networks. Meanwhile, in a leaked email circulated to the management of BPO firm Conduent, they announced that they're considering ending remote work. Last year, Inside Outsourcing reported that Conduent's European operations were hit with ransomware. The attack lasted for about nine hours before its systems were restored online. That's like, a thousand hours in the BPO world!
To help with the growing global security issue, tech giant Microsoft recently launched a program that pledges to train cybersecurity fundamentals to half a million Americans by 2025. The firm said that the will team up with various community colleges across the country to provide tech scholarships to students and upskill existing cybersecurity teachers. Great initiative!
In other BPO news, international outsourcing provider Helpware will be opening a new call center in Virginia, United States, of all places! The company will recruit up to 100 US employees for their expansion. Currently, Helpware has operations across numerous countries, including Mexico, Germany, Ukraine, and the Philippines.
Keep it up, Helpware!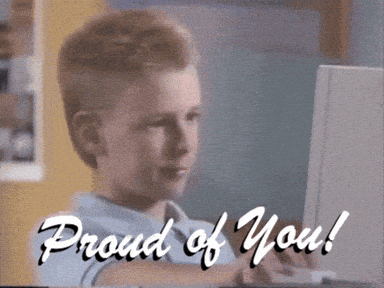 Tuesday, November 9, 2021
NEWS THIS WEEK
08 November 2021
05 November 2021
04 November 2021
03 November 2021
02 November 2021
Read more Inside Outsourcing Newsletters here: