Welcome to Inside Outsourcing: The Outsourcing Week in Review
THE WEEK IN REVIEW
The Board of Investments (BOI) may not meet its goal of P905 billion (US$17.9 billion) in investment pledges this year. BOI Managing Head Ceferino Rodolfo said that COVID-19's Delta Variant dampened the country's investor sentiment, and noted that they will need "until at least the first or second quarter next year" to meet the set target. Ecozone targets also fell well short of expectations, as they recorded a steep decline in the first three quarters. Ecozone investments dropped 25% P51.202 billion (US$1.02 billion) in this period, compared to last year's P68.49 billion (US$1.37billion). Philippine Economic Zone Authority (PEZA) Director-General Charito Plaza said that while the number of approved investments declined, existing ecozone investors are retained.
The country's Gross Domestic Product (GDP) growth for Q3 declined to 7.1% from the previous quarter's 11.8%. On the bright side though, Q3's GDP went "above expectations" compared to the same period last year, when the GDP shrank by 11.6% amid the lockdowns. There are hopes now that the Philippines is starting to emerge from the impact of the Pandemic. As a way to further reopen the economy, Malacañang announced that the mobility restrictions for Metro Manila will be downgraded to Alert Level 2 from November 5 to 21 – unless extended. This lighter restriction means that indoor establishments can operate to 50% capacity, while outdoor establishments can operate up to 70% capacity given all employees are fully vaccinated.
For the first week of this new alert level 2, the Department of Trade and Industry (DTI) expected around 100,000 further workers to return to their jobs. DTI Secretary Ramon Lopez also noted that they project additional ₱3.6 billion weekly revenues as computed by the National Economic and Development Authority (NEDA). Since about 88% (or 8.6 million) of Metro Manila's population has been vaccinated, the Metro Manila Council (MMC) and the Metropolitan Manila Development Authority (MMDA) have also decided to lift the curfew restrictions in the capital region. Party time!
Since we're on the topic of going back to work, the IT & Business Process Association of the Philippines (IBPAP) said that they're willing to accept the Fiscal Incentives Review Board (FIRB)'s 10% on-site work rule based on employee headcount (not revenue). In an interview with One News, IBPAP Board of Trustee Celeste Ilagan said they're letting outsourcing firms create their strategy in "letting people back to work," as the agency also encourages the BPO workforce to get vaccinated.
In line with this, 47.8% of Filipino employees say they are open to a hybrid work setup in the next six months, as revealed in a survey conducted by health insurance firm PhilhealthCare (PhilCare). According to the study, respondents agreed that workplaces are "adapting well" to the pandemic. In Cebu, global realtor Colliers International believes office leasing demand in the province's business districts will significantly recover this year. Colliers Associate Director for Research Joey Bondoc said that the office leasing market will mostly be "driven by companies based in the US and other major economies" that will expand and outsource their services in the Philippines.
In other COVID news, the Philippines last week recorded the lowest number of new COVID infections since March 2021. The Department of Health (DOH) announced that Metro Manila's number of COVID infections have been significantly declining. However, Health undersecretary Maria Rosario Vergeire announced that they detected the first case of the COVID-19 Kappa variant in the Philippines. Vergeire said that they're doing "further investigation" as they strictly monitor the new variant.
Are we finally out the other side with the pandemic?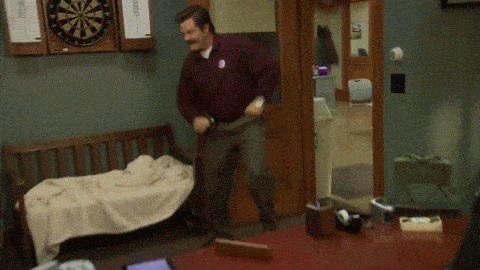 Thursday, November 11, 2021
NEWS THIS WEEK
10 November 2021
09 November 2021
08 November 2021
05 November 2021
04 November 2021
Read more Inside Outsourcing Newsletters here: