Welcome to Inside Outsourcing: The Outsourcing Week in Review
THE WEEK IN REVIEW
South Africa nabbed the top spot of emerging Business Process Outsourcing (BPO) markets. According to the latest results of the GBS World Competitiveness Index, this recognition is due to the country's emerging contact center channels, as well as its digital growth and bilingual capabilities. South Africa also took the top spot for customer lifecycle services with a score of 6.6, followed by the Philippines (6.32) and Egypt (5.95).
India's IT-BPO sector reported a 6.4% year-on-year growth to US$ 6.96 billion in the first half of the year. Market research firm International Data Corporation (IDC) said that IT services grew by 7.3% in H1, compared to 2020 H1's growth of 5.7%. In addition, the country's IT-BPO sector is estimated to reach US$19.93 billion by the end of 2025 with a Compound Annual Growth Rate (CAGR) of 8.2 percent between 2020-2025.
The world is quickly turning digital. A Google report projected the Association of Southeast Asian Nations (ASEAN)'s digital economy will reach US$ 1 trillion by 2030 due to the boost in e-commerce and virtual finance industries. The report also said that 40 million new internet users in the region came online for the first time – in this year alone! Further, the Asia-Pacific Economic Cooperation (APEC) economy is projected to increase by six per cent this year – and will settle at 4.9% in 2022 – "in anticipation of unwinding of fiscal and monetary support measures."
In BPO news, Uganda recently launched a BPO Innovation Council to help promote the country as an outsourcing destination and innovation hub. The Council was created to attract local and international investors for the country's IT-BPO industry, which will "provide Ugandan firms with domestic reference clients that will enable the acquisition of foreign businesses."Good plan, Uganda! To further help the country's outsourcing industry, Uganda Minister of State for ICT and National Guidance Joyce Nabbosa Ssebugwawo issued a directive to cut the cost of the internet consumed by the BPO firms from $35 to $25 per Mbps. Ssebugwawo said the cost of internet is "an issue of national importance" which should be addressed. Fortunately for Ugandan BPOs, this directive will come into effect "not beyond January next year." Watch out, people! We have another outsourcing destination incoming!
US-based outsourcing software and services firm [24]7.ai is planning to set up a number of microsites in various cities in India. [24]7.ai India and America Chief Delivery Officer Animesh Jain said that establishing these microsites can help them increase their headcount, as they plan to add 2,000 employees in the next fiscal year. Meanwhile, global BPO provider iQor, recently announced the construction of its third contact center in Trinidad and Tobago. This expansion is set to generate around 1,000 employment opportunities for local talent.
.
It looks like people have really enjoyed the remote work arrangement for the past couple of years. According to a study by Unispace, 64% of European workers expressed their hesitancy to go back to their offices post-pandemic. However, the study surprisingly found that 69% of employees aged 18 to 34 said that they'd like to return to the office full-time. It can get boring at home. The study noted that this indicates their desire to learn from their peers and benefit from the advantages of an office environment. Or, they miss Friday night drinks.
Finally, Portugal passed a new labor law to watch.  It's a law that makes it illegal for employers to contact employees outside of office hours. In addition, companies will be required to help pay for remote working expenses, like internet and electricity bills. Companies are also not allowed to monitor their employees as they work from home.
Are these new rules good, bad, or crazy?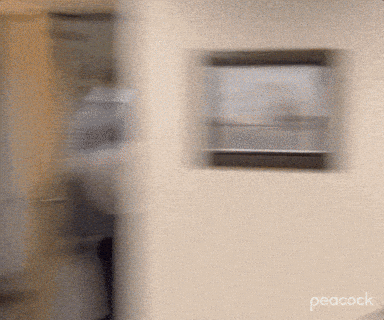 Tuesday, November 16, 2021
NEWS THIS WEEK
15 November 2021
12 November 2021
11 November 2021
10 November 2021
09 November 2021
Read more Inside Outsourcing Newsletters here: