Welcome to Inside Outsourcing: The Outsourcing Week in Review
THE WEEK IN REVIEW
The Philippines remains the outsourcing hotspot despite the emergence of new players in the global market, according to Bruntwork CEO Winston Ong.  Most international researchers still place the Philippines as the "number one outsourcing destination." Ong added that the BPO sector contributes around nine per cent to the Philippine economy — with contact center work contributing the highest amount. Headcount also remains substantial amid the pandemic, with over 1.5 million workers. Ong's statement comes as think tank Moody's Analytics projected a seven per cent PH GDP growth in 2022, the second-fastest in Asia-Pacific.
With this strong performance, the country's business process outsourcing (BPO) sector continues to fuel other industries. Office demand surged by 106% to 255,000 square meters (sq.m.) in the year's second quarter of 2022. Real estate firm Leechiu Property Consultants (LPC) said that the Information Technology-Business Process Management (IT-BPM) sector takes the lead in the office market as it accounts for 107,000 sq.m. of space. Philippine Offshore Gaming Operators (POGOs) also took up 21,000 sq.m. as gambling firms steadily re-entered the Philippine shores. LPC Director for Commercial Leasing Mikko Barranda said this significant real estate demand signifies that the country "continues to be a reliable solution for companies in the West fighting impending global recession." On the other hand, the IT-BPM, agriculture, and tourism industries in the Visayas still need additional local and foreign investments. During an online business forum headed by The Manila Times, Philippine Chamber of Commerce and Industry (PCCI) Regional Governor Atty. Jobert Peñaflorida said that IT-BPM and tourism sectors would be among the major economic drivers in the region, given the "revenge" arrival of foreign tourists and businesses. The PCCI Governor also described Iloilo as "the next big thing" in investments as it has a 90% rate for ease of trade between the local government and prospective investors. Penaflorida, along with Eastern Visayas Tourism Association (EVTA) President Reynaldo Franco, are confident that President Ferdinand "Bongbong" Marcos Jr. will support the rapid growth and development of the Visayas region during his presidency.
June proved to be a is a stable month for outsourcing traffic and inquiries, according to Outsource Accelerator's (OA) Source Partner platform monthly report. The platform generated 1,289 inbound inquiries from 66 countries across 28 sectors. Web traffic also saw a slight increase in visitors at 109,825 (up 3.6%), and 370,153 page views (up 7.61%). Further, 948 outsourcing quotation requests were made, representing an estimated 1,989 full-time staff with an estimated outsourcing value of $59,670,000.
In other news, Philippine outsourcing tax incentives environment is getting more complicated. This week, Philippine Economic Zone Authority (PEZA) called the proposal to let BPO firms transfer to the Board of Investments (BOI) "misleading." PEZA Director-General Charito Plaza explained that the move would not be necessary as all Investment Promotion Agencies (IPAs), under the Corporate Recovery and Tax Incentives for Enterprises (CREATE) Law, have the same incentives to offer to investors and locators. Plaza said this proposal is just an attempt to pit IPAs with each other and lure locators to transfer from one to the other. The PEZA chief emphasized that their agency is the top nationwide IPA in the country as it offers many advantages for registered business enterprises (RBEs) located inside the special economic zones. Particularly, she said, PEZA's Ease of Doing Business (EODB) Act provides a "one-stop shop and a non-stop shop" for investors who want to locate in the Philippines. In line with this issue, the IT and Business Process Association of the Philippines (IBPAP) wants legislation granting BPOs and other ecozone locators the freedom to choose their preferred Investment Promotion Agency (IPA). IBPAP President Jack Madrid said that suddenly switching IPAs would be "onerous" for any concerned organization as it would disrupt business operations. He added that a mass IPA transfer would subject RBEs "to an arduous task" that is contrary to the ease of doing business principles that the government has been trying so hard to establish.
At the same time, IBPAP's Madrid believes that the Philippines could double its outsourcing workforce by giving industry players the right set of incentives. The IBPAP chief said he always aims to point out "how indispensable" the industry is as an economic pillar to our economy." Catering to the wants and needs of BPO employees also holds the key to the sustained growth of the IT-BPM industry. Quoting a recent survey, he emphasized that 80% of BPO employees want to keep working from home or have a hybrid setup. Madrid said they expect to have about 2.5 million outsourcing employees by 2028.
Despite giving up their fiscal incentives, BPO giant and Philippine's largest private employer Concentrix continues to urge the government to allow hybrid work arrangements for IT-BPO firms without affecting their fiscal incentives. Concentrix PH SVP and Country Leader Amit Jagga said that alternative work arrangements provide "unique benefits" for the industry and its employees as they help save people from the rising fuel and transportation costs. The firm disclosed that they have partnered with IBPAP and PEZA to convince relevant government stakeholders to uphold hybrid work models for the industry.
The Philippine economy continues to struggle despite Moody's recent heightened GDP projection. According to the Bangko Sentral ng Pilipinas (BSP), the inflation assumption in June lies somewhere between 5.7 and 6.5% basic commodities including fuel, utilities, and food prices continue to skyrocket amid the crippled peso. The central bank promised to continue to closely monitor "emerging price developments" in the country "to enable timely intervention [and] arrest [the] emergence of further second-round effects" of inflation in the nation. Monetary authorities have ordered two 25-basis-point policy rate hikes in response to rising prices. Speaking of the peso values, the Philippine Peso recorded its weakest performance against the US dollar since 2005 last July 1 as it closed at P55.06. According to the Bankers Association of the Philippines (BAP), the local currency dropped amid the recession prognosis in the United States (US). BSP Governor Felipe Medalla said they would consider increasing policy rates to more than the planned 25-basis-point hike if the exchange rate continues to overshoot. Medalla added that it is likely that interest rates may go up to support the peso, though it would not be obliged to match policy tightening by the US Federal Reserve System.
Socioeconomic Planning Secretary Arsenio Balisacan said that Philippine poverty would worsen in the next few quarters due to inflation and the peso depreciation. During the first half of 2021, poverty rose by 23.7%, as 11.4 million individuals considered themselves poor. Balisacan said that the quickest solution to this problem would be to fast-track the national ID program to give targeted subsidies to the impoverished population.
Newly inaugurated president Marcos Jr. laid out his comprehensive economic plan to the public this week. During his inaugural address, PBBM — the new president's new public moniker — said agriculture and food sufficiency would be his top priority over the next six years. He promised to continue infrastructure development under former President Rodrigo Duterte. PBBM also tackled environmental issues and the strengthening of partnerships and alliances with other nations.
National Economic and Development Authority (NEDA) Director-General Arsenio Balisacan added that Marcos Jr. 's administration aims to quickly revive job creation and poverty reduction. He stated that they aim for economic growth to be "at par with pre-pandemic levels through 2028 while being more inclusive and resilient." Balisacan also listed three specific goals expected from NEDA under his leadership: raising the country's economic performance; keeping a proactive engagement with all concerned stakeholders; and upholding a culture of openness, transparency, and professionalism. The NEDA Chief emphasized that his main goal is to keep the Philippines "on investors' radars and climb the ranks based on globally recognized comparative indicators in economic performance and institutions, technology, preparedness, and fundamentals." However, the third-quarter outlook of most companies in the Philippines turned less optimistic. According to the BSP's latest quarterly survey results, the overall business confidence index (CI) for Q3 dropped to 46.4% from 59.7% due to uncertainties over the transition to the new administration. The BSP added that the pandemic, inflation, weather disturbances, higher production costs of automotive components, lockdowns in China, and the Russia-Ukraine war have also affected investors' confidence for the next three months.
More Filipinos are quitting their jobs, said human resource (HR) solutions company Sprout Solutions. A report by Sprout revealed that most of them are looking for employers offering hybrid and remote work options. The firm also warned HR leaders to brace for more turnover waves as the hybrid work era creates new opportunities for employees. Additionally, Sprout noted that employees who stay in their current companies do so because their employers offer reasonable compensation and attractive benefit packages, as 74% of respondents say that offering benefits make employees happier. Concurrently, 73% of Filipino workers are willing to forego a salary increase or job promotion for a better work-life balance, well-being, and happiness. According to a report by professional recruitment services firm Michael Page Philippines, 83% of employees are looking for new career prospects as people are trying to cope with the merging of "work" and "personal" life in the past two years. The pandemic has also shifted priorities as 74% of candidates believe that mental health and well-being should play a part in employee performance and appraisals.
Analytics firm Gallup, meanwhile, said that Filipinos had the highest workplace stress levels in Southeast Asia (SEA) in 2021. In a poll of 1,000 Filipinos aged 15 years and above, 50% answered "yes" when asked whether they experienced stress in their work for most of the day. Gallup added that while worry, sadness, and anger levels in workplaces declined in 2021, all these negative emotions — including stress —- remained above pre-pandemic levels. About 32% of Filipino workers said they have experienced  "a lot of sadness" in their careers, while 24% experienced a lot of anger in their work last year.
Some light news. Network speed analyst Ookla reported that fifth-generation (5G) mobile networks are significantly improving in the Philippines' connectivity. Ookla said that the availability of 5G in the Philippines nearly doubled in just one year – from 9.4% in Q1 2021 to 18.1% in Q2 2022. Connection speed also improved as a local telco recorded a median download speed of 200.43 Megabits per second (Mbps) and 19.67 Mbps upload speed in Q1. The network speed analyst said that the improvement is partly related to the easing of right-of-way (ROW) rules in the country, the active involvement of the National Telecommunications Commission (NTC), and the government's approval of new industry players in the country. Ookla also shared that two Philippine-based telcos plan to further invest in 5G to deliver faster internet connections this year.
Internet is life!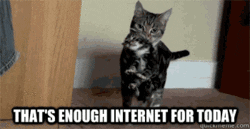 Thursday, July 7, 2022
NEWS THIS WEEK
06 July 2022
05 July 2022
04 July 2022
01 July 2022
30 June 2022
Read more Inside Outsourcing Newsletters here: