Welcome to Inside Outsourcing: The Outsourcing Week in Review
THE WEEK IN REVIEW
Egypt's outsourcing industry 'total market volume' now exceeds $320 billion annually with the United States (US) as its largest client. Employment also reached 100,000 individuals last year — 70% of whom are in large companies. Information Technology Industry Development Agency (ITIDA) CEO Amr Mahfouz said that the transcontinental country is an attractive outsourcing market due to the "accumulated experiences of its employees, its distinguished geographical location, and its infrastructure." Mahfouz said the country remains to be a "vital hub" for the global outsourcing industry amid the various crises these past few years.
The Supply Chain Management (SCM) Business Process Services (BPS) is projected to expand at a 16 to 18% CAGR (Compound Annual Growth Rate) between 2021 and 2023 benefiting from global supply chain issues. Shirley Hung, a partner at consulting firm Everest Group, said that the lack of talent and "bottlenecked" logistics are the top two contributors to the rapid growth of SCM BPS. She added that enterprises are increasingly seeking the help of third-party providers for their digital adoption, supply chain visibility, and inventory planning. Everest's report also found that more than three in 10 buyers are intending to move about 19% of their work outside of their organization to address talent shortage issues. At the same time, 22% of healthcare providers are already outsourcing their outpatient Revenue Cycle Management (RCM) while 12% have ambitions to employ this approach in the future. According to a report by healthcare information technology firm XIFIN and the Healthcare Financial Management Association (HFMA), there is a growing interest in outsourced outpatient RCM due to the promise of improved efficiencies, optimized revenue, and assistance in the ever-increasing administrative burden. XIFIN's report added that organizations that outsource RCM are generally very satisfied with their outcomes, and those that are most likely to outsource one function are more likely to outsource more.
Speaking of RCM outsourcing, New York-based private hospital Claxton-Hepburn Medical Center (CHMC) will be making a five per cent cut to its workforce as it prepares to outsource its revenue cycle team. CHMC said in a press release that this decision was made after finding that their internal RCM operations often get patient complaints about billing errors. CMHC added that outsourcing will provide them with "requisite subject matter expertise and resources" for their RCM functions. Meanwhile, pension firm Standard Life announced that it will outsource some of its operations to outsourcing giant Tata Consultancy Services (TCS) and its subsidiary Diligenta. This move is part of the company's plans to "modernize and future proof" their systems and digital infrastructure. The planned outsourcing of services is set to affect 50 people in the pension firm's Edinburgh office. A Standard Life spokesperson said that they are committed to working with all affected workers.
In other updates, healthcare BPO and IT services provider Access Healthcare is set to open a new campus in Chennai, India. Access Healthcare Vice-Chairman Vardhman Jain said the new campus will deliver advanced healthcare BPO and IT services to clients in the healthcare revenue cycle and payer market segments. The campus will have an operational capacity of 7,000 employees working in approximately 250,000 square feet of space. The company also aims to hire fresh graduates and experienced professionals skilled in the areas of medical billing, medical coding, and accounts receivable call center positions for the new facility. To enhance the employee experience, Business Process Outsourcing (BPO) company iQor released the latest version of its mobile app. iQor President and CEO Gary Praznik said their mobile app "enables employees to access the information they need with ease and to promote connections" throughout the company. The app provides all employees access to news, training, policies, surveys, notifications, and personal and team information. Additionally, it allows managers to easily approve payroll and oversee coaching activities from anywhere, facilitating a more immediate response to employee needs. The latest version of iQor's mobile app is available for download on Apple and Android devices.
Australia-based cloud staffing leader Cloudstaff welcomed Chris McDonald as the new Vice President of Growth for the company's Australian market. As the VP of growth, he will be in charge of driving new customer acquisition, building a world-class sales team, and doubling the firm's footprint in Australia. CloudStaff CEO and Founder Lloyd Ernst said that he is looking forward to leveraging McDonald's "wealth of expertise and strategic leadership" as they ramp up their operations. McDonald was most recently Chief Revenue Officer for search marketing firm Locafy and worked for Indeed, Yahoo, News Corp, and Reed Business Information.
Advisory and consulting firm Mirigos launched a new recruitment model that claims to solve the challenges of finding outsourced tech talent. Mirigos CEO Zhenya Rozinskiy said that their model included giving a company a greater degree of control over their outsourced employees compared to other firms. "We prefer to think of what we do as outstaffing rather than outsourcing. Instead of selecting from a pool of candidates we already have at our disposal and seeing how their profiles would fit the client's requirements, we discuss the requirements at length with the client," Rozinskiy added. Mirigos often recruits professionals from Eastern European and South American countries — such as Ukraine, Poland, Georgia, Paraguay, Argentina, Brazil, and Turkey — due to its closely-matched work culture time zones with the US and its growing IT products and services.
Private equity firm FFL Partners recently completed a strategic growth investment in financial services IT outsourcing firm Abacus Group. FFL Director Jonathan Bunt said that they chose to invest in Abacus "due to the strength of its management team, leading cloud platform, and service approach…."  Abacus' financial services IT MSP market is estimated to be over $4 billion and is projected to grow as much as 15% through 2025. It employs over 250 professionals and serves more than 650 clients with on-site support teams in the US and the United Kingdom (UK).
California-based outsourcing firm Spring Shine settled its discrimination case with the Department of Justice (DOJ). The settlement comes a month after federal prosecutors said that the company is discriminating against American applicants and prefers to hire cheaper foreign visa workers. Assistant Attorney General Kristen Clarke said that employers who discourage applicants based on their citizenship or save certain employment opportunities only for applicants who require sponsorship are violating the law and must be held accountable. SpringShine is required to pay $17,000 in civil penalties to the U.S. federal government while ensuring its job postings do not discriminate against Americans. The firm is also ordered to train employees on the anti-discrimination provisions of the Immigration and Nationality Act.
The gig workforce in India is expected to continuously grow, expanding more than three-fold from 7.7 million in FY21 to 23.5 million by FY30. Think tank Niti Aayog said the construction, manufacturing, transportation, and logistics would be the four prime sectors driving such jobs. Gig workers are those engaged in livelihoods outside the traditional employer-employee arrangement. At present, about 47% of the Indian gig workers are in medium-skilled jobs, about 22% in high skills, and about 31% in low-skilled jobs. In another study of Indian workers, 87% of respondents said that showing more emotions at work makes them more productive, boosts staff morale, and increases their feeling of belonging. According to a survey by employment-oriented online service company LinkedIn, the pandemic brought 76% of Indian employees feel more comfortable in expressing their emotions in their office. On the other hand, 7 in 10 workers still believe that there is a stigma about being emotional at work. Gender gaps also affect this stigma, as 79% of Indian professionals agree that women are often judged more than men when they share their emotions at work.
The Federal Bureau of Investigation's (FBI) Internet Crime Complaint Center released a warning against "deepfaked" job applicants that are using stolen personal information to obtain work-from-home positions in IT, programming, data, and software industries. The FBI said that the malicious job applicants steal personal information to obtain video job interviews and then manipulate the video to conceal their true identities. Joseph Blankenship, VP and Research Director for Security and Risk at research and advisory firm Forrester, described this incident as "insidious" as it threatens the safety of background checks in recruitment. Last May, the FBI and Department of State also warned enterprises about North Korean operatives that are obtaining remote working posts in Western countries.
Recruitment company Hays said that providing more employment opportunities for the "untapped neurodiverse workforce" could close the current skills gap in the tech industry. Hays Technology Global Head James Milligan explained that neurodiverse people approach problems differently and can provide highly creative solutions to complex problems. To give neurodiverse individuals a chance, Milligan said that organizations should consider changing the nature of interview questions to those with a discernible connection to the tech job, avoiding traditional interview processes, and sending candidates the interview questions in advance. On job postings, Milligan added that organizations should include a diversity and inclusion statement in job descriptions.
Equal opportunity for everyone!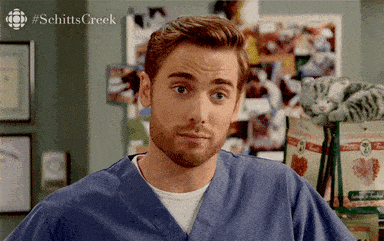 Tuesday, July 5, 2022
NEWS THIS WEEK
4 July 2022
1 July 2022
30 June 2022
29 June 2022
28 June 2022
Read more Inside Outsourcing Newsletters here: