Outsourcing digital marketing and content the right way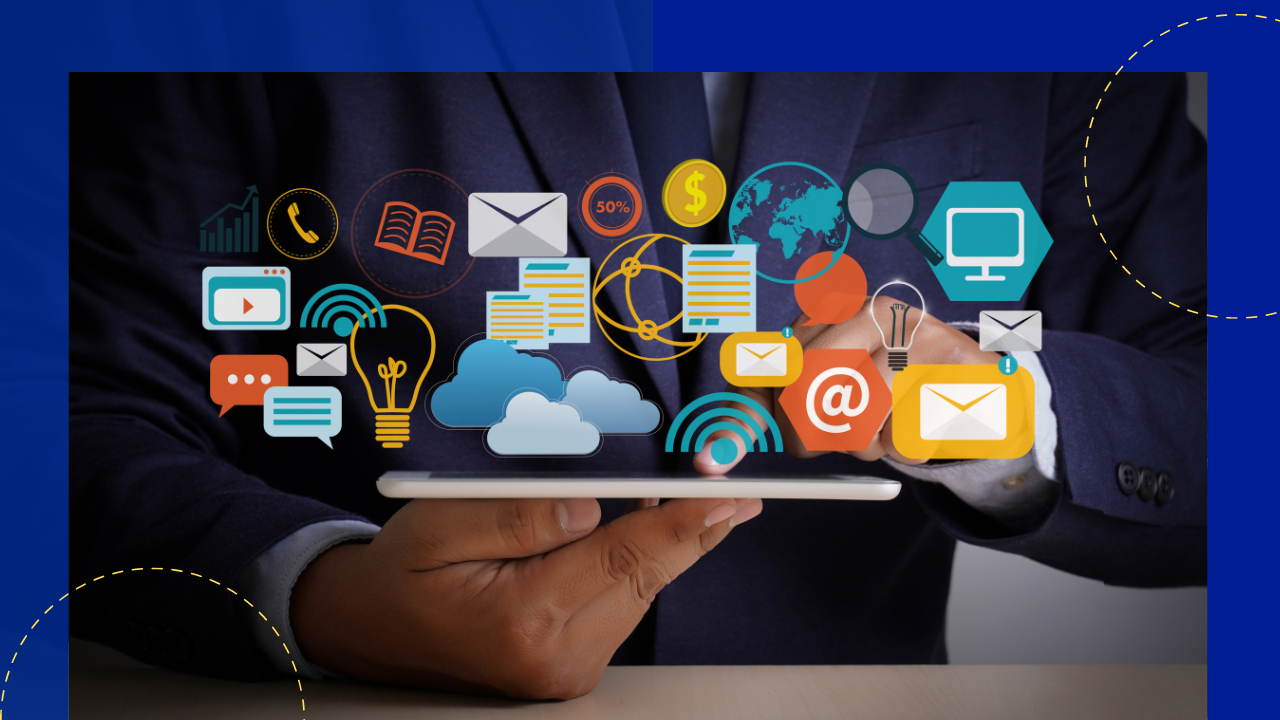 Outsourcing the digital marketing and content creation needs of your business is one of the best decisions you will ever make as an entrepreneur. Hiring a third-party service provider not only allows you to focus on your own core competencies, but it would also saves you time and costs by doing everything right the first time.
KMC Solutions, a leading Philippines outsourcing supplier, shares its insights on this topic.
Why outsource digital marketing and content
What is digital marketing?
Unquestionably, running a business takes a lot of your precious time. This is especially true when handling a small-to-medium-sized enterprise or a start-up company.
Whether it is digital or traditional marketing, much time is needed for this aspect of the business, and new entrepreneurs most often fall into the trap of doing everything on their own.
When you decide to outsource your digital and content marketing needs, you will get to experience the many benefits that come with it. You will also be able to avoid the pain of having to solely shoulder the burden of trying to get your business in front of your target audience.
Always remember that a professional team can do all that for you without you spending too much time and money.
Digital marketing is the trend nowadays. A business without a website is most of the time considered as a fly-by-night operation. Your company will be able to grow more and expand more than you expect by leveraging on this type of marketing strategy.
When it comes to digital marketing, content is king. Having appropriate and powerful content for your websites will make your business look even more professional. The right content puts forward your company as something that people can trust.
It is not only about what your products and services are but, more importantly, how you are able to present your company's strengths to your potential clients and customers.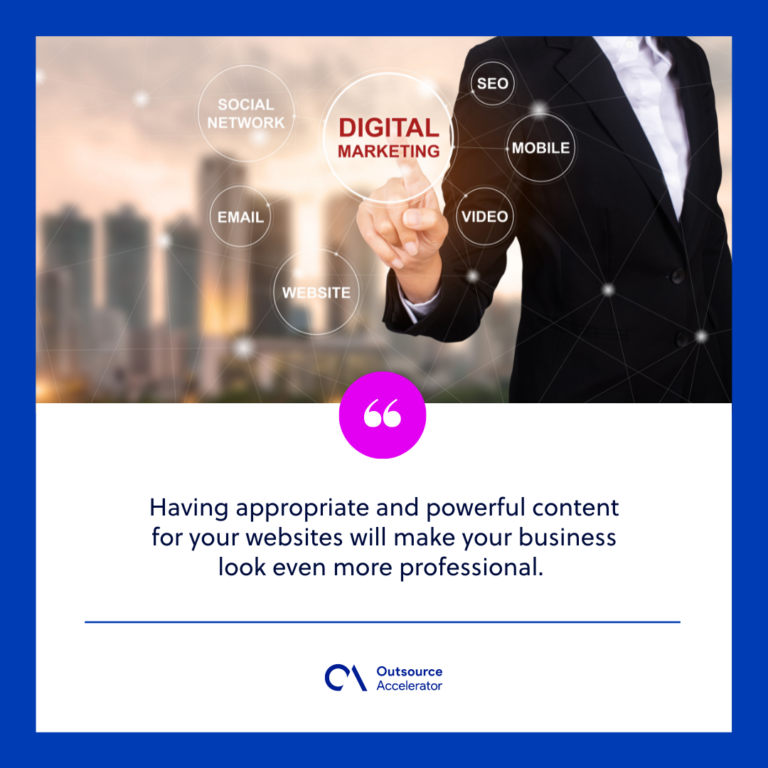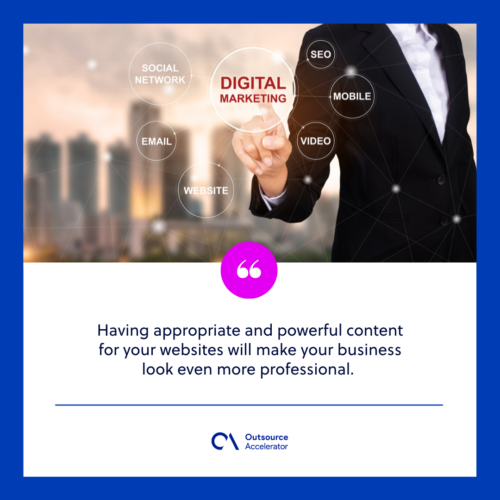 Outsource or do it in-house?
Of course, you can always create your website's content. But suppose you are not trained or well-equipped to create articles, videos, or any other copies that are highly persuasive and attention-grabbing.
In that case, you may have difficulty drawing consumers to patronize your business.
Professional digital and content marketers spent years specializing in their craft, and you will be surprised how it will go a long way for your company if you hire them to do what they have been focusing on achieving, and that is to strategically place your business in front of your target audience for maximum profitability.
Outsourcing digital marketing
Working with experts allows you to receive outside opinions or suggestions about your business that you may not be able to consider otherwise. Sometimes, when looking at or working too close to something, it is quite hard to see a project's flaws and inadequacies.
Having a third-party perspective on everything lets you see even the blind spots. Certainly, all final decisions will still be yours as outsourcers can only give you suggestions.
Outsourcing digital and content marketing also ensure that you get a proper return on your investments. Since you have paid a third party to do the work for you, you know that you are entitled to achieve results after a specified amount of time. Doing the marketing on your own is a risk since you are uncertain when or how you will recover what you have spent.
These are only some reasons you should outsource digital marketing and content. The costs of hiring third-party experts are genuinely well worth it than having to go through the headaches and pains of marketing without guaranteed results.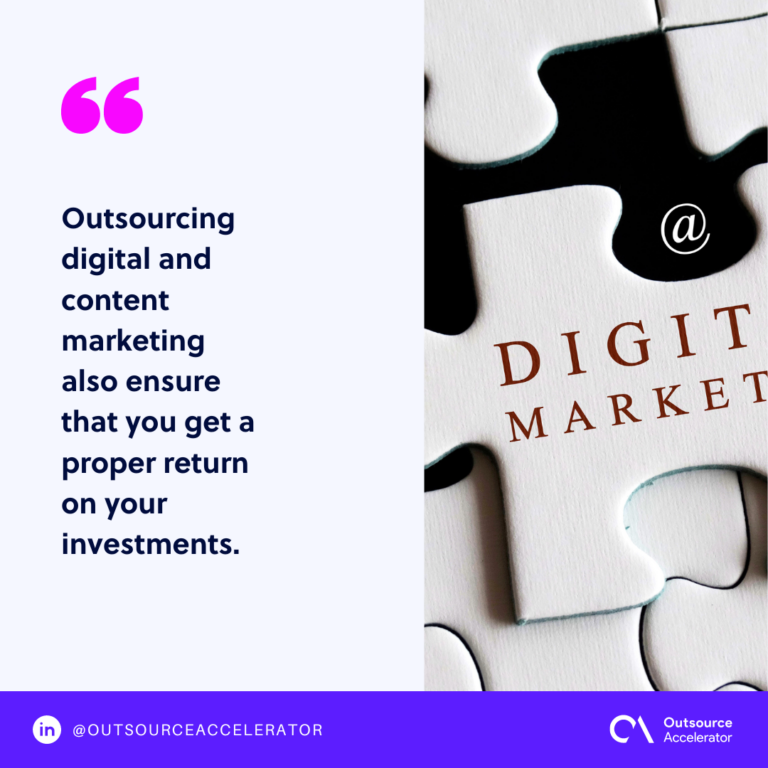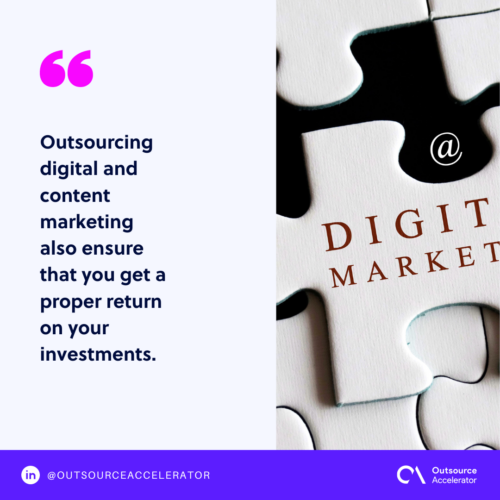 Advantages of outsourcing digital marketing and content
Up to 70% savings
Certified Google Partners
English Proficient
SEO Experts
White Hat Strategy
Website Optimization
Copyscape Proof Content
Website Rank Improvement
Organic Traffic Increase
Google Analytics Expert
PPC/SEM Set-up
Creative Writers
Outsourced digital marketing and content jobs and roles
Search engine optimization (SEO)
SEO offers management, planning, development, and implementation of your company's general SEO strategy.
This role covers a broad array of tasks and functions, including but not limited to web analytics, content creation, link building, keyword planning, and web marketing. The job also aims to provide organic SEO improvement and increased ROI in digital marketing and content investments.
The role offers consistent and detailed keyword research and identification of specified and pre-agreed KPIs to be reported to you regularly. It also involves spotting deficiencies and other issues and implementing practical solutions with the awareness of the entire team.
The suggestion of process upgrades to improve efficiency is included as well. The service provider works with your company's web developers and web marketing group to apply SEO recommendations accurately and promptly.
White hat SEO
White hat SEO ensures that all strategies, systems, and applications are 'clean' in nature.
The service provider recognizes and reveals all black hat methods, fixes them promptly, and educates the team about such unacceptable practices.
The role offers an understanding of all your digital marketing and content objectives and translates them into strategies that improve your company's SEO organically. Implements on-page SEO components, such as text structure, images, formatting, and tags, while ensuring that the webpage content remains organized and user-friendly.
Similar to the standard SEO manager role, the job also does thorough keyword research and reports on pre-agreed KPIs regularly.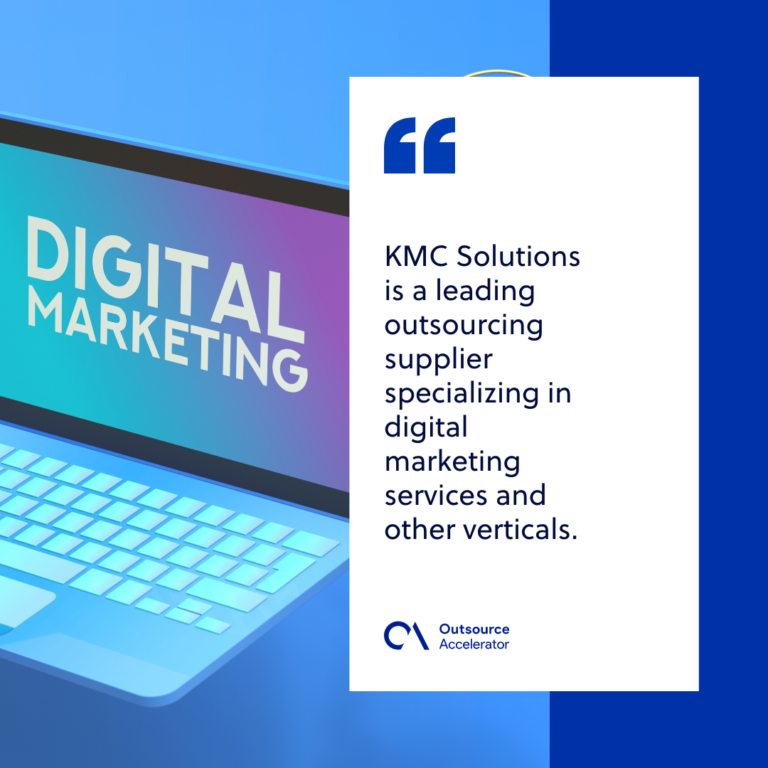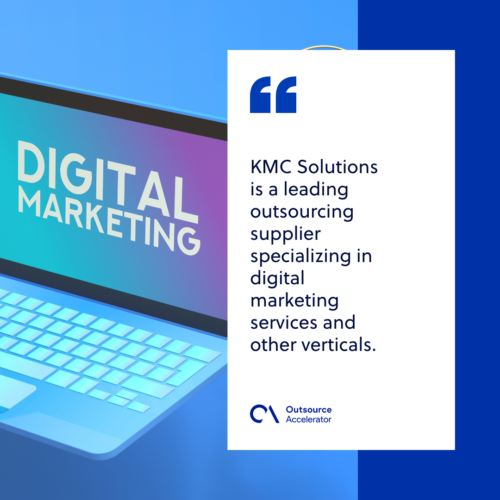 Link building
Link building helps to upgrade your online profile by encouraging other websites to link to your website.
The role works on creating high-quality, and sometimes viral, online content that provides a lot of value, making them natural link-worthy destinations. Link building ensures that links to your website appear in many online locations across many niches.
Online traffic monitoring and creating strategies to improve your internet profile via promotions and social media marketing are also some of the tasks included. The role also involves building and developing genuine relationships with other online influencers to gain appropriate links for your site, resulting in a regular exchange of links.
The service provider works with the SEO manager, White Hat SEO specialist, web designers, and web developers to ensure that web content ranks high in search engines.
Copywriting
Copywriting is perhaps one of the most important tasks in digital marketing, as the copywriter's words are your company's message to potential customers and other stakeholders.
This role provides informative but intelligible content, ensuring that the company's message is communicated as clearly and simply as possible.
Wordings are easily understood even by laymen, preventing miscommunication or misinterpretation. Copywriters also know that their content should be deemed by potential clients as if your company is speaking directly to them.
Comprehensive knowledge of your company and the niche where it operates is therefore essential to compose words appropriate for your peers and patrons.
Creative writing
Similar to copywriting, creative writing is also an essential task in digital and content marketing as it directly influences the actions and decisions of your potential customers.
Creative writers provide excellent overall writing skills to draft articles, guides, and whitepapers custom-curated for your target audience. They are flawless when it comes to spelling and grammar and have a deep understanding of the motives and aspirations of your specific target audience.
The role provides outstanding research and organizational skills to communicate your company's message to the public properly. Creative writers also initiate marketing drives that attract traffic and subscribers to your website.
Product descriptions
Production descriptions is part of creative writing as writers compose well-optimized articles to promote or describe a specific product or service.
Writing product descriptions involves certain skills and much effort. Articles are unique and provide a lot of details for potential buyers to learn. Professional product description writers know and understand how to capture the attention of web consumers with their words, leading to more conversions and profits for your business.
They know how to make your potential customers excited about the products and services you offer. Product description writers effectively enhance your brand image and identity, creating a distinct emotional bond with your customers.
Social media marketing
Social media marketing is another essential part of digital and content marketing.
Social media marketers offer you SEO knowledge, expertise, customer service capabilities, public relations services, and creative writing skills. The role offers proper use of social media to promote your products and services, news, developments, milestones, special contests, and other important announcements.
Social media marketers keep your audience engaged while building relationships with your industry's influencers. Social media marketing helps to position your brand as something to trust and rely on, improving brand recognition.
The role also provides management, moderation, and maintenance of all of your business's social media profiles. It also executes your social media strategy while collaborating with other departments to enhance your company's overall reputation.
Content marketing
Content marketing provides a strategy that focuses on producing valuable, consistent, and relevant content for your business websites and social media accounts.
The purpose is to attract, retain, and build relationships with a distinctly identified target audience with the ultimate goal of pushing remunerative customer action.
Much like creative writers, content writers have excellent spelling and grammar proficiencies needed to compose compelling copies. They also understand the aspirations and motivations of your target audience and capitalize on it to create optimized write-ups.
Apart from the writing and content generation skills, this role also offers marketing expertise to make the most out of the content produced.
PPC management
PPC (Pay-Per-Click) role refers to managing your business pay-per-click (PPC) advertising program.
As its name suggests, PPC's difference from SEO is that the traffic generated from it is paid, while the latter is more organic. In other words, the role focuses on managing your company's Google Adwords and other social media ad accounts.
PPC managers optimize the budget spent in this program to make every click matter. They ensure that clicks end up in conversions, as it is meaningless to have a ton of internet traffic without earning anything from it.
The role ensures that your ads appear in relevant keywords, driving potential buyers to profitable action.
Content moderation
Content moderation is different from content marketing as it focuses on moderating your own created content as well as user-generated content, such as comments or private messages in social media.
The role is responsible for monitoring and implementing a set of pre-agreed guidelines, making sure that they are being applied for the benefit of your company.
They regulate inappropriate online content seen on your websites and social media accounts, initiating to take the necessary steps to block or avoid these users. The role's function is highly important as it protects your genuine supporters and patrons from coming across malicious content when browsing your websites and social media accounts.
Also included in this role is interacting with your audience courteously.
Blog posts
Blog posting often includes writing, editing, posting, and promoting services via blog posts.
Bloggers pitch your ideas, create the blog post upon your approval, and promote these posts to your audience. Blogs are valuable not only because they drive traffic to your website but also because they reach out to your audience on a personal level.
Blogs also improve your SEO, set your brand as an industry leader, and develop stakeholder relationships. Apart from the actual blog post creation and marketing, this role also provides hours of extensive research relevant to your niche. These researches are to be the basis of future blog ideas.
Bloggers need to stay updated on the current trends and standards of their industry to produce valuable content for their audience consistently.
Product review
Product review writers provide in-depth review articles and buyer guides.
They extensively research the features, benefits, and strengths of your products and services to compose the most compelling write-up. Like all other writing roles, this role offers excellent spelling and grammar skills and an exceptional feel for your audience's preferences and interests.
The role provides an unbiased evaluation of your products and services, which helps improve customer loyalty and trust.
Most of the time, product review writers need to use the product or experience the service themselves to create an authoritative review.
KMC Solutions is a leading outsourcing supplier specializing in digital marketing services and other verticals.