Virtual medical assistant: How do they aid medical professionals?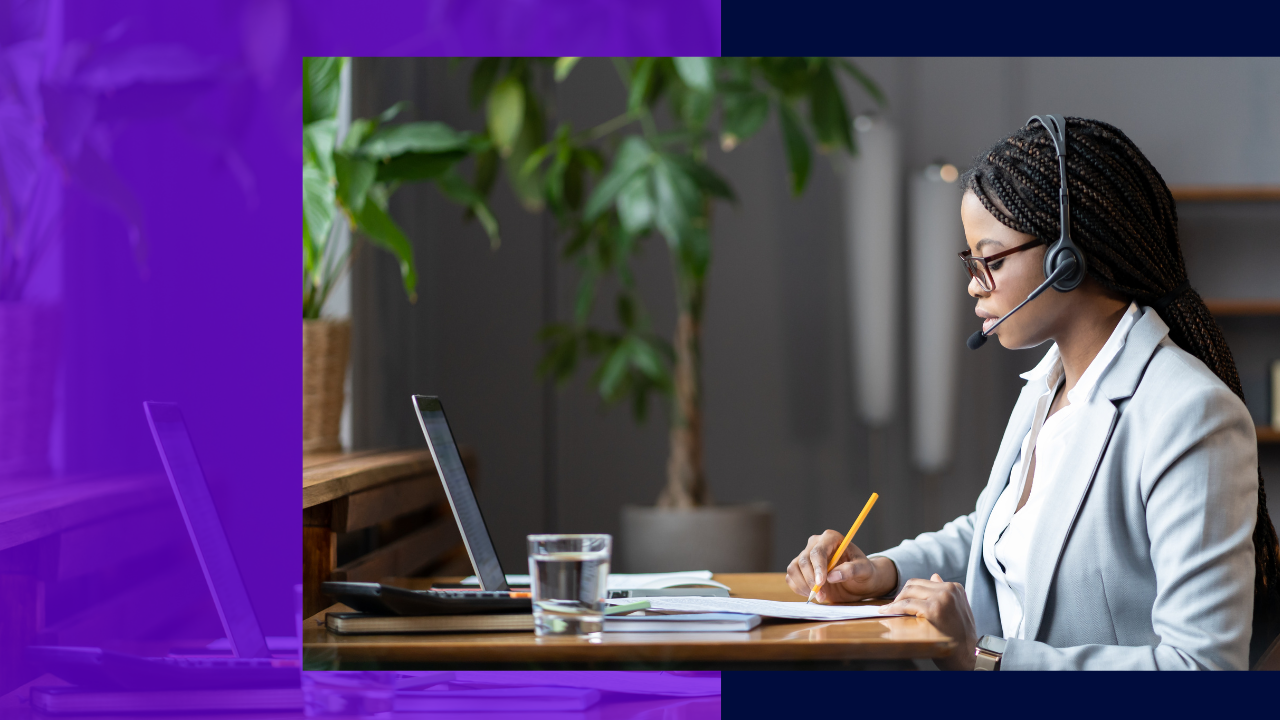 Virtual medical assistant How do they aid medical professionals
We are used to the idea that virtual assistants are hired to work for entrepreneurs and other types of companies in the business sector. Little do we know that virtual medical assistants also exist to aid medical and healthcare professionals. 
What is a virtual medical assistant?
A virtual medical assistant is a remote professional medical assistant that handles daily repetitive tasks for medical practitioners. Just like other VAs, these types of remote workers can also be hired from different geographical locations.   
Who can benefit from a virtual medical assistant?
A virtual medical assistant can work for pretty much any medical establishment like clinics, nursing homes, rehabilitation centers, mental healthcare facilities and more.
More so, any healthcare practitioner may acquire the support of a remote medical assistant. From surgeons, psychiatrists, psychologists, physicians and dentists, among others. 
Since doctors have a very busy schedule by nature, a medical assistant can go a long way in supporting their operations.
They can help the entire workforce to get around devoting extra long hours of work every single day.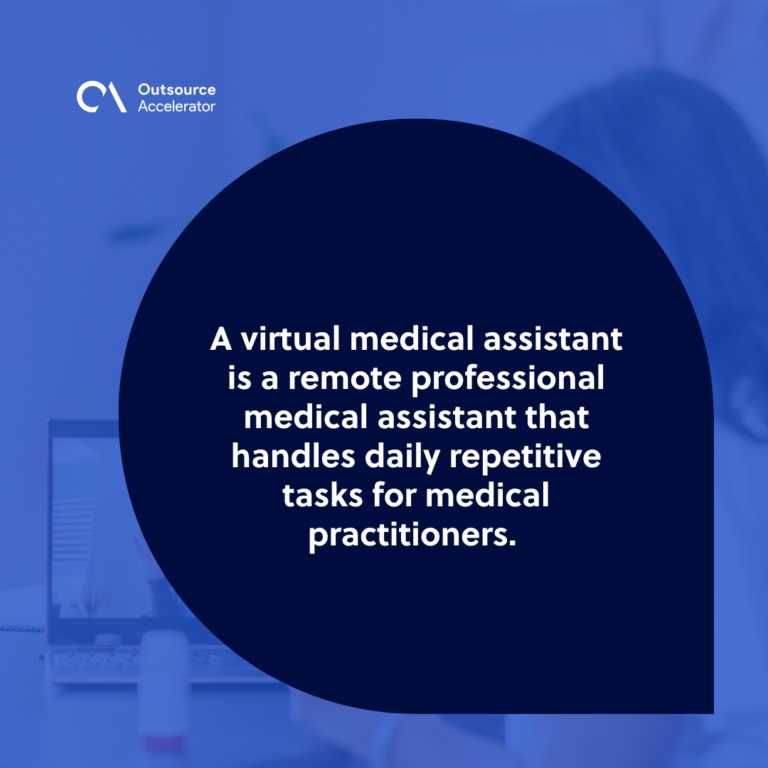 Virtual medical assistant roles and tasks
A virtual medical assistant has the skills and capability to perform various tasks that do not need a specific healthcare expertise. 
Part of the roles and responsibilities that medical professionals can delegate to a medical VA are: 
Administrative tasks
Administrative tasks can be a range of daily simple tasks according to the type of medical establishment. These tasks can be taking calls, appointment scheduling, email management, supply management, and organizing files in the database. 
Data entry and transcription
There are medical virtual assistants that are experienced in performing data entry roles. These data entry roles can be specifically for Electronic Medical Records (EMR) and Electronic Health Records (EHR). 
VAs today are able to join in during patient examinations via an encrypted video conferencing software. From there, remote medical assistants are able to record specific information in real-time.
Other practitioners may also record specific information during or after each patient appointment. Medical assistants will then transcribe the recorded file into the patient's chart.   
Bookkeeping
Virtual medical assistants can also create and send out invoices, process payroll, or pay bills. Some even have the background and ability to create financial reports. This is a great help for facilities to track their overall financial expenses and cash flow. 
Verifying insurance coverage
Other medical assistants are also tasked to verify insurance coverage before patients can receive certain treatments.
Further, process and submit billing statements to the patients' insurance company after they have gone through each service. 
Marketing
A medical assistant who is able to perform marketing roles can help practitioners to widen their reach and have more patients.
Aside from social media management, this role also includes website updates or responding to online reviews. Others are also skilled to set up and run campaigns to target specific audiences within the medical practitioner's area. 
Virtual receptionist
It is also possible for medical virtual assistants to answer calls on behalf of medical professionals. They can function as a regular receptionist that is in the clinic or facility.
The kind of task may include taking important messages, transferring urgent calls, or answering patient inquiries. 
Advantages of hiring a virtual medical assistant
Hiring a virtual medical assistant can bring in a lot of great benefits for medical and healthcare professionals. Among these advantages are the following: 
Better service
Having an extra set of hands helps the division of tasks be more efficient and aligned. This also helps everyone in the team to focus on other more important tasks that need to be done. 
As a result, patients will be taken care of properly. Happy and satisfied patients will lead to them recommending such services to their family or friends.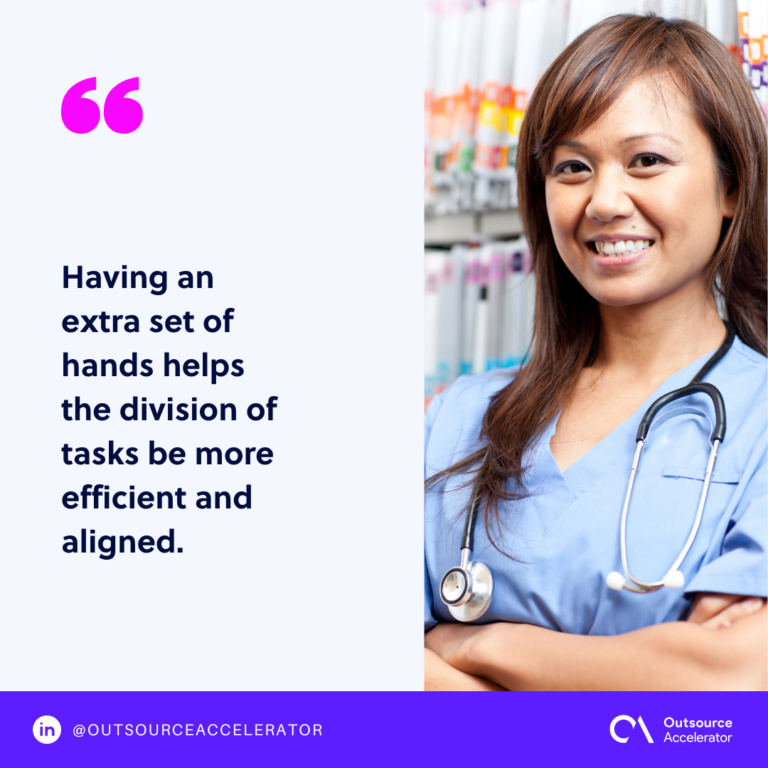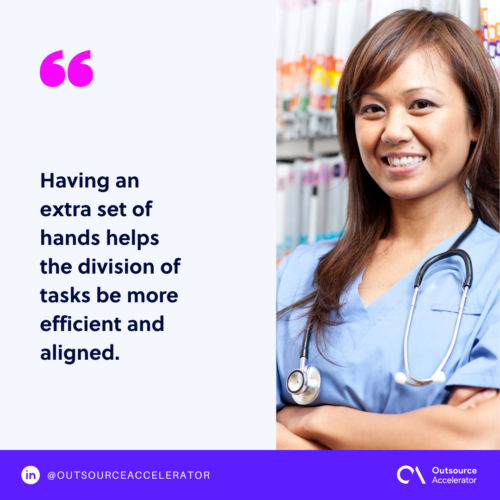 More time for patients
Since medical assistants are also in charge of doing paperworks, doctors will have more time to cater to their patients' needs. This also leaves more time for healthcare professionals to attend to more patient appointments within the day. 
Cost effective
Contracting out a medical VA is way more cost effective compared to hiring a full-time employee.
In hiring a full-time in-house staff, employers will also be required to provide office space and other resources required for the job. A remote worker on the other hand is already equipped with resources, skills and experience.   
No need for training
Virtual assistants in general invest in continuously improving their skills, resources, and tools. It is their responsibility to keep track and up-to-date with the latest trends and developments in their field of practice. 
Other virtual medical assistants may have backgrounds in the medical field. Some may also require a little training during onboarding. 
Flexibility
As we have mentioned before, virtual medical assistants are well skilled in handling different types of roles. From accounting, marketing, to simple administrative tasks, they can work according to what their employers require. 
Virtual medical assistants are able to start immediately after a contract has been signed and everything else has been discussed.