The pros and cons of employing a virtual assistant in Australia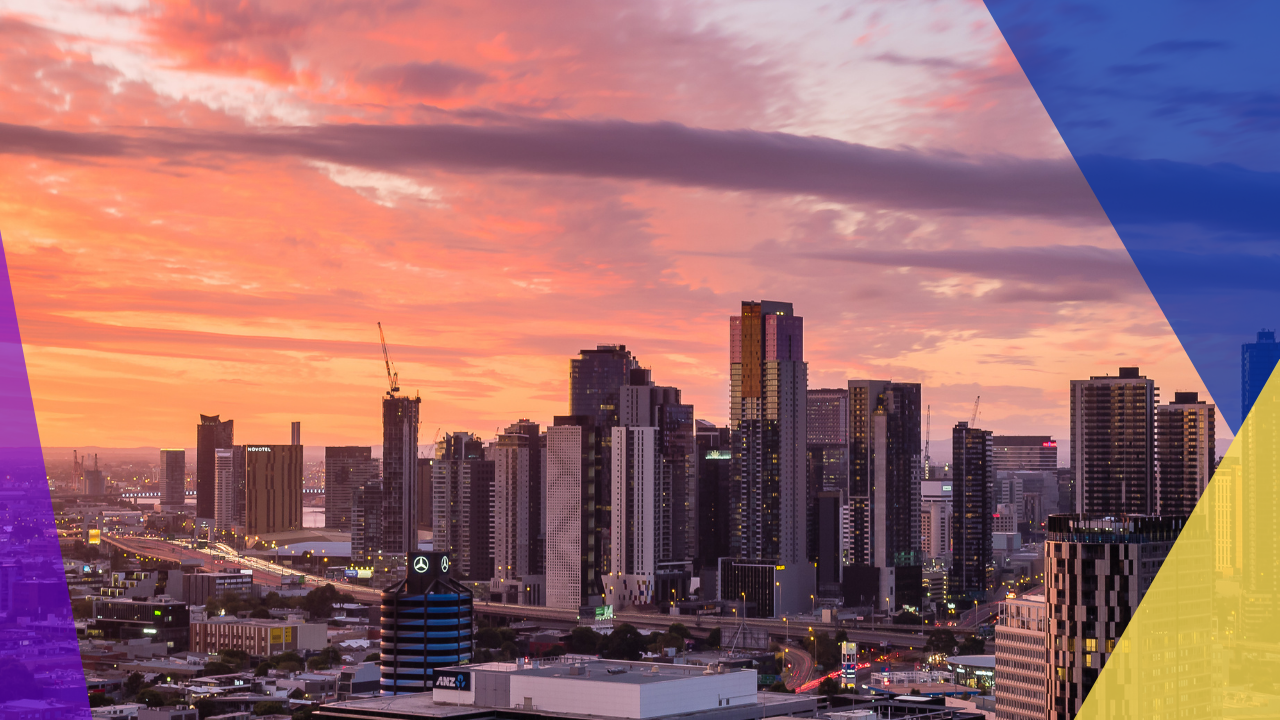 Hiring remote workers to support daily operations has become a common practice for businesses these days. 
Virtual assistants (VA) are an ideal solution for small businesses with tight budgets. These remote workers are viable solutions, especially for startups trying to save on costs. 
One great thing about employing VAs is that entrepreneurs can hire them from anywhere in the world. In keeping up with the work-from-home trend, businesses can hire virtual assistants instead of employing in-house full-time workers.
Virtual assistants in Australia are growing. With many companies available, they help create a demand for remote workers who support businesses with their everyday tasks.
Although Australian companies have the option to employ VAs from another country, they can also hire virtual assistants in Australia. 
Functions of a virtual assistant
Australia may not be top of mind when it comes to finding virtual assistants. However, hiring a virtual assistant in Australia can greatly benefit growing companies within the country. 
Virtual assistants, in general, are self-employed remote workers that offer administrative job functions to various organizations. Just like any other VA, a virtual assistant in Australia also usually performs the following: 
Appointment scheduling 

Travel arrangements

Managing emails

Handling phone calls 

Data entry
There are also VAs with specific skill sets like graphic design, content writing, social media management, marketing, and bookkeeping.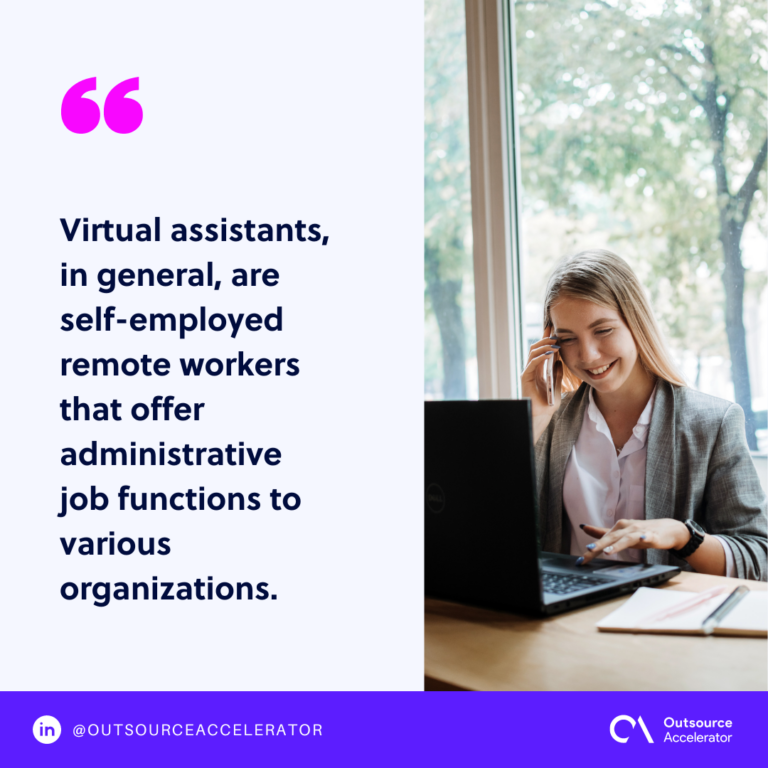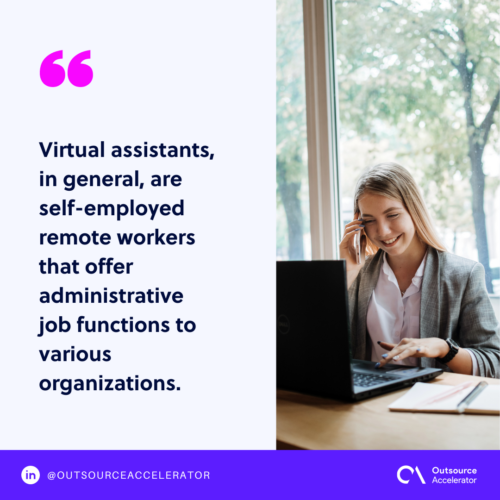 Hiring a virtual assistant in Australia 
When hiring a virtual assistant in Australia, companies will not be required to provide office space and equipment. Since virtual assistants are considered independent contractors, they are expected to have their tools and resources. 
Local companies aren't the only ones that can contract work to a virtual assistant in Australia. Its neighboring countries like New Zealand can also take full advantage of a seasoned Australian VA. 
In addition, Australians commonly share the same work culture as US companies. This is why it is also a good option for American companies to hire a virtual assistant in Australia. 
Companies have several options in looking for the candidate best suited to their industry. One is by going to online freelance platforms like Upwork, Freelancer.com, or Toptal. Another popular option is hiring expert VAs from outsourcing providers. 
The pros of working with an Australian virtual assistant
We've outlined the top three advantages of employing a  virtual assistant from Australia:
Native English speaker 
Proper communication is vital, especially for companies with workers in various remote locations. A simple misunderstanding can result in costly mistakes. That said, hiring a virtual assistant in Australia helps companies avoid this.
Companies don't have to worry about language barriers and communication issues. Australians are native English speakers, which gives them an edge over VAs in non-native English-speaking countries.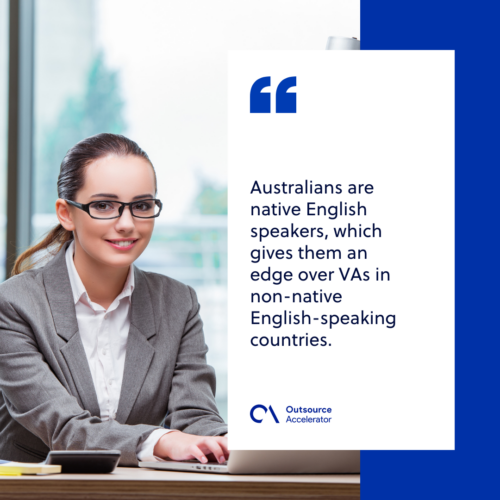 Competitive educational background
Being a first-world country, Australia is also a leader in providing world-class education. A virtual assistant in Australia is usually backed by an excellent academic background, strong skill set, and experience. 
Time zone
Time zone differences can be both an advantage and disadvantage to companies. For businesses outsourcing to a different time zone, it can be a benefit as the business can operate over extended periods. 
On the other hand, businesses can also leverage their virtual assistants in Australia to make local connections. Especially, organizations looking to expand their business in the country can start networking with local companies through their Australian VAs. 
The cons of working with an Australian virtual assistant 
Of course, there are also disadvantages to hiring a visual assistant in Australia. Below are some of them:
Time zone
As much as time zone can be advantageous, it can also pose some challenges depending on the company's location.
Some virtual assistants in Australia may not be open to working with a company with a huge time-zone difference. For international clients, it may be hard to find a VA that will match their working hours. 
High labor costs 
Compared to hiring a virtual assistant in the Philippines or India, employing a virtual assistant in Australia can be pricier. However, an Australian VA costs cheaper than a virtual assistant in the US.
Select the right virtual assistant in Australia
Hiring a virtual assistant in Australia is ideal for businesses from neighboring countries, local companies, and even those in the US. 
Australia has remote professionals with excellent educational backgrounds and highly competitive experiences. Australian VAs also help a lot of companies overcome cultural and language barriers.  
In terms of cost, a virtual assistant in Australia can come at a hefty price compared to VAs in developing countries. So, weigh the pros and cons along with your business needs to determine whether they are the right match for you.