5 Reasons why you should hire a filipino virtual assistant
Last updated: July 15, 2022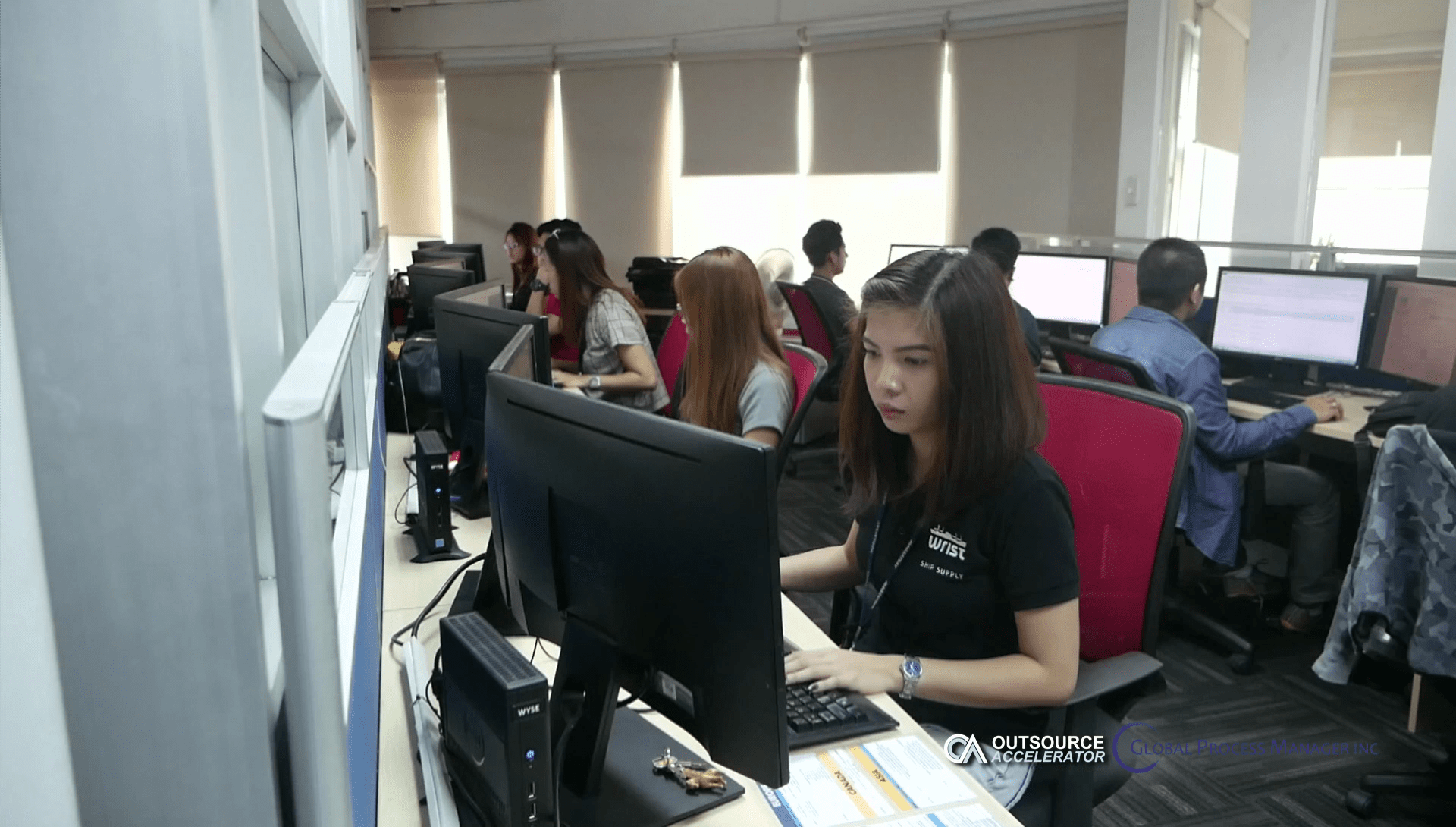 5 Reasons why you should hire a Filipino virtual assistant
So you're looking to grow your business. Take it to the next level! Be the boss! Okay, maybe not, but whatever. Maybe you're just tired of doing the same tasks over and over again and wishing someone else can do it for you, so you can have more time with your family, your dog, your coffee – Yaaas!
Man, it's time for you to get some leverage. What better way to do it than to hire a Virtual Assistant!
Here are 5 reasons why you want to hire a Filipino virtual assistant:
 1. They can understand you
Most Filipinos have been bilingual almost their whole life, English being their second language. Get this – there's an estimated population of 103.3 million people living in the Philippines and over 90 Million speak English.
No wonder Filipino's have continuously been on the top list of Best Business English with a high proficiency score of 7. This means they have the ability to lead business discussions and perform complex tasks for you. A great amount of your time can be saved by giving clear and accurate instructions to your Virtual Assistant.
Depending on what services/products you're planning to outsource, there is a wide range of Filipino talents you can choose from, and it's just a click away.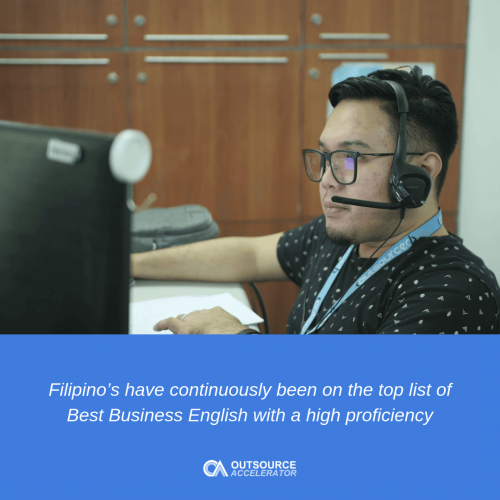 2. Respect is a big thing
Traditional Filipino families are built around values of respect to elders and authorities. They value good relationships and they are non-confrontational to their clients.
Treat your Virtual Assistant with respect and they'll be sure to stay with you for the longest time!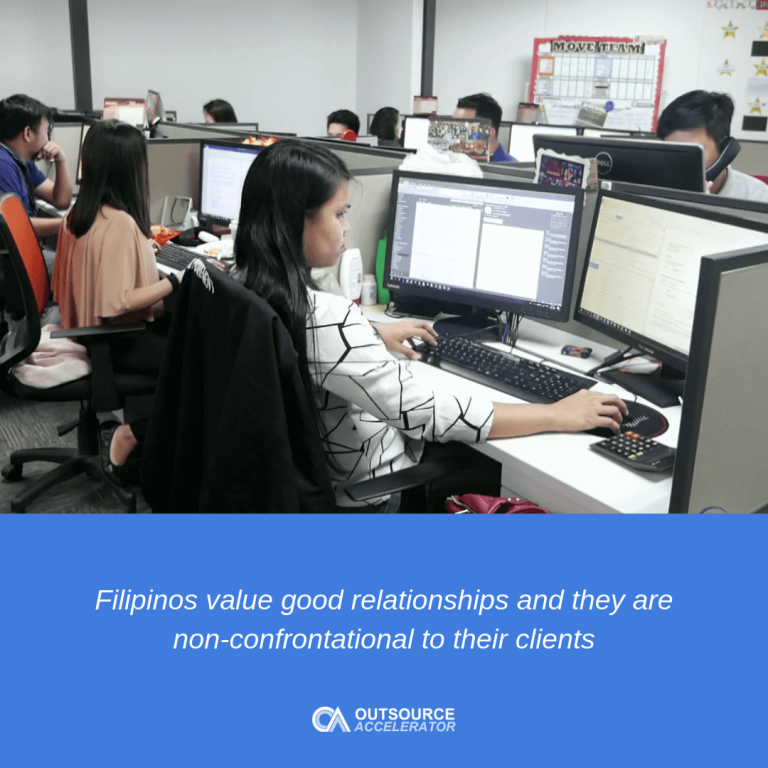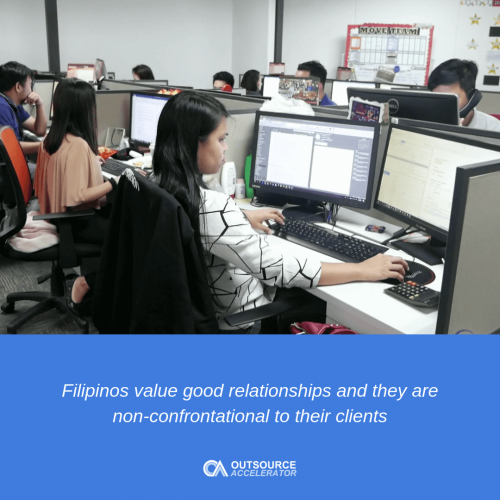 3. Show me the money!
In the Philippines, labor costs are cheap, which is one of the main reasons it is ranked the best outsourcing country globally. But seriously, you have to come over to know how cheap the Philippines is! With a dollar, you can buy a decent meal, that's a choice of either, vegetable, fish or meat with rice (yes, Filipinos eat lots of rice, really. A LOT.)
Anyway, business-wise this cost-competitive advantage puts you in a position of leverage. This is most especially beneficial for start-up businesses or even larger corporations wherein they can hire more people and allow other funds for business continuity.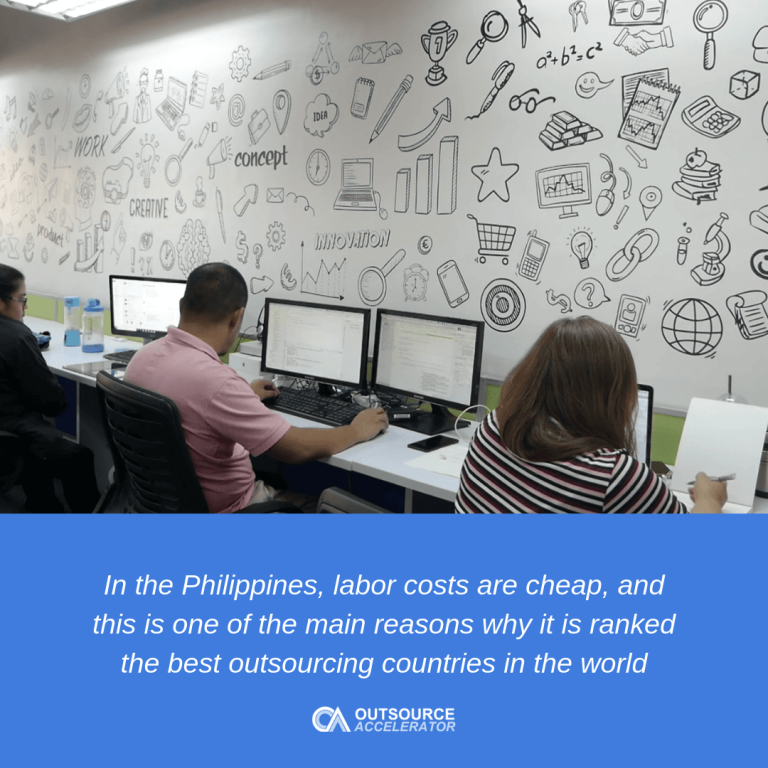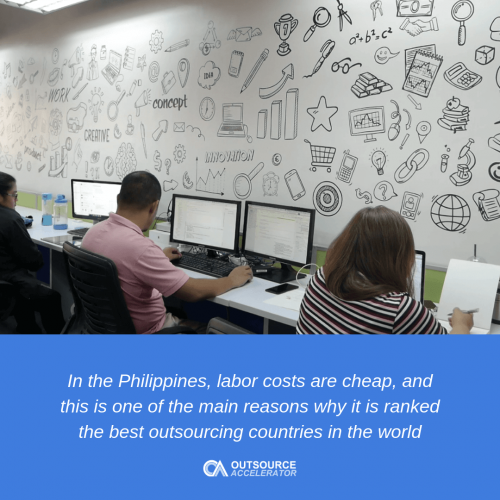 4. But you get what you pay for, right?
Nah! My bro Cicero said "There's always an exception to the rule" Lol. Seriously, if you look close enough, there's a lot of highly educated and talented Filipinos venturing into the Virtual Freelancing business, charging a fraction of what the others are charging. But don't get too cheap on them or some other client might snitch them away from you.
So my advice is to take some time to screen your applicants and you'll find the cream of the crop waiting to help you get an insanely good ROI!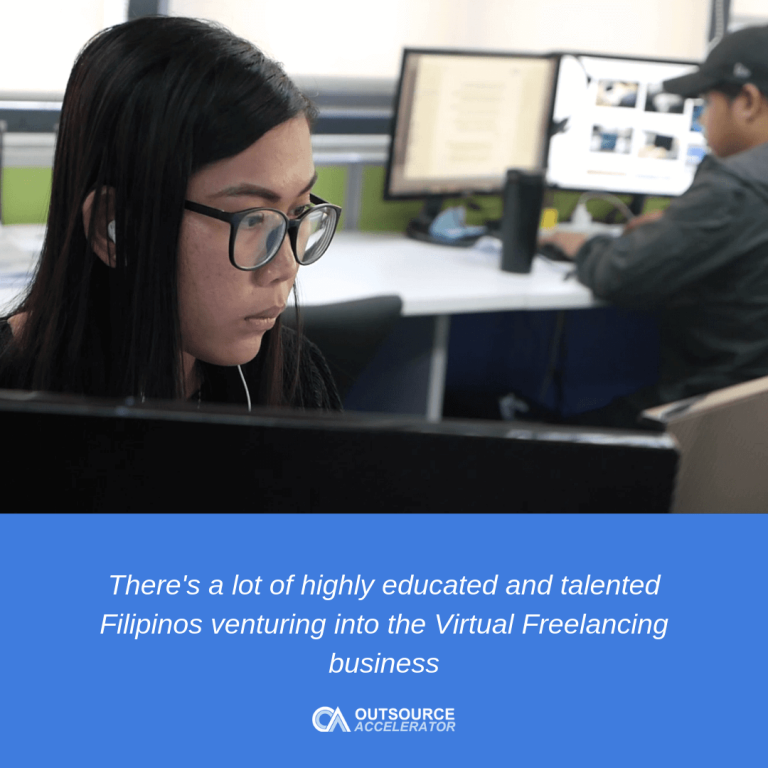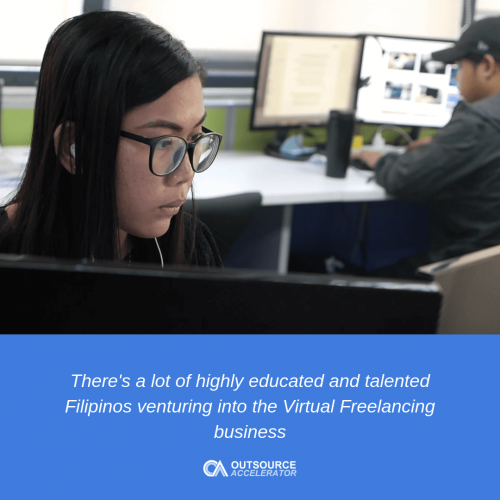 5. 'Coz, why not?
Filipinos are no beginners when it comes to outsourcing. Business Process Outsourcing has been around in the Philippines since 1992 and has been the common business strategy of many multinational firms around the world. Chances are your Filipino VA has worked with one of these clients and can provide similar services to what you're looking for.
Bottom-line is if you haven't tried hiring a Filipino Virtual Assistant, you've been missing out a lot. Give it a shot and see if it helps you become more productive. Remember that it's important to manage your time and energy, focus on the things that matter most: developing your business, creating new products/services, most of all enjoying your spare time with your loved ones.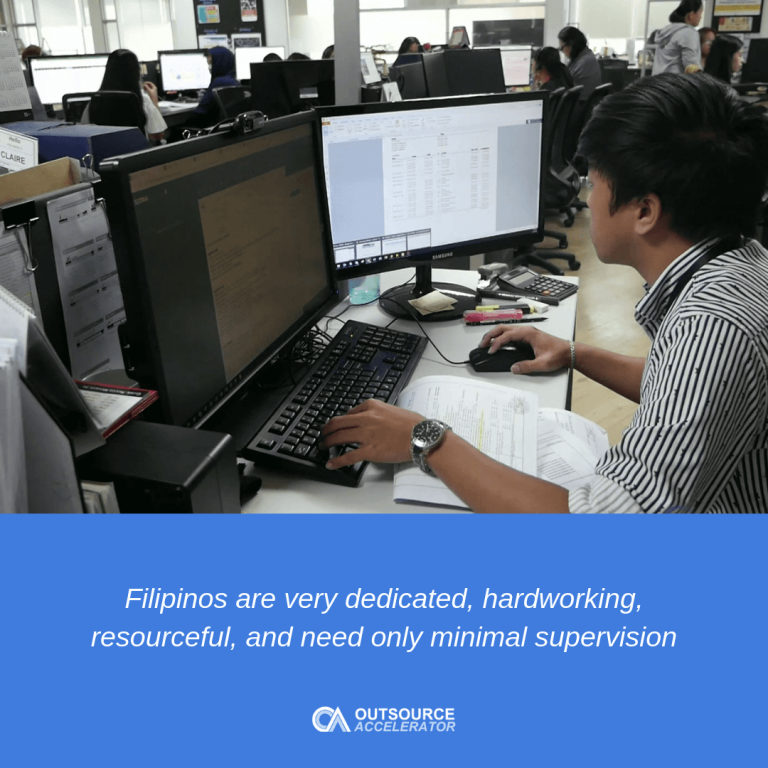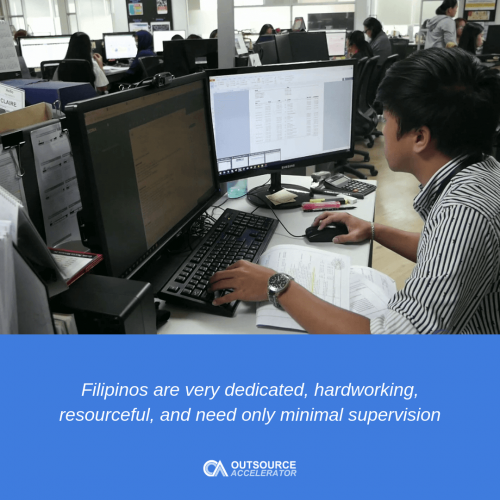 How to hire Filipino virtual assistants?
Outsourcing tasks to a Filipino virtual assistant is a low-cost way to free up your time. It will provide more time for the management to focus on the vital aspects of your company. 
Numerous other websites, such as Upwork, assist in recruiting virtual assistants, freelancers, and independent contractors.
There are also outsourcing firms like Doxa7 that provides diversely talented virtual assistants at competitive rates.
Before hiring a Filipino virtual assistant, take time to assess the following questions:
What are the areas where you most need assistance?

Identifying what areas you need the most help for correlates with what your VA can be doing for you. Make a list of the things that are currently overwhelming you.
If you've figured out the answer, you can turn it into a work posting that specifically targets the type of person you need.
Do you need a full-time or part-time virtual assistant?

Decide how much support you need every week. A part-time contractor is usually working for other people while working for you. 
Once you've got everything in order, let's move on to the recruiting process itself. 
The VA hiring process
Here is the best process for quickly filtering out the wrong candidates and bringing in the good ones:
Review of the Application
Assess the submissions you get in response to your work posting.  Also, include simple instructions in your work posting, such as a short question they must answer. Remove any applications that do not have the skills you need.
Test and interview
Applicants who are going to this round will have to complete a screening or skills test within a limited time. If they pass, they can undergo the second round of interview, usually with the hiring manager. 
During the screening process, the hiring manager can ask the applicant some questions to determine their suitability for the position, such as:
Their prior work experiences

Their educational background

Previous relevant achievements
Final hiring and contract signing
After you've chosen a candidate to hire, write to inform them and ask them to sign a brief employment agreement that includes salary information, the number of hours they must work each week, etc.
Now, Outsource Accelerator is your go-to consultancy service when it comes to Outsourcing. With years and years of experience in the industry, they will make your life better… Seriously, they will make it easy for you to put the pieces together from the start to ultimately reaching your goal.