How a cheap VA can help you grow your business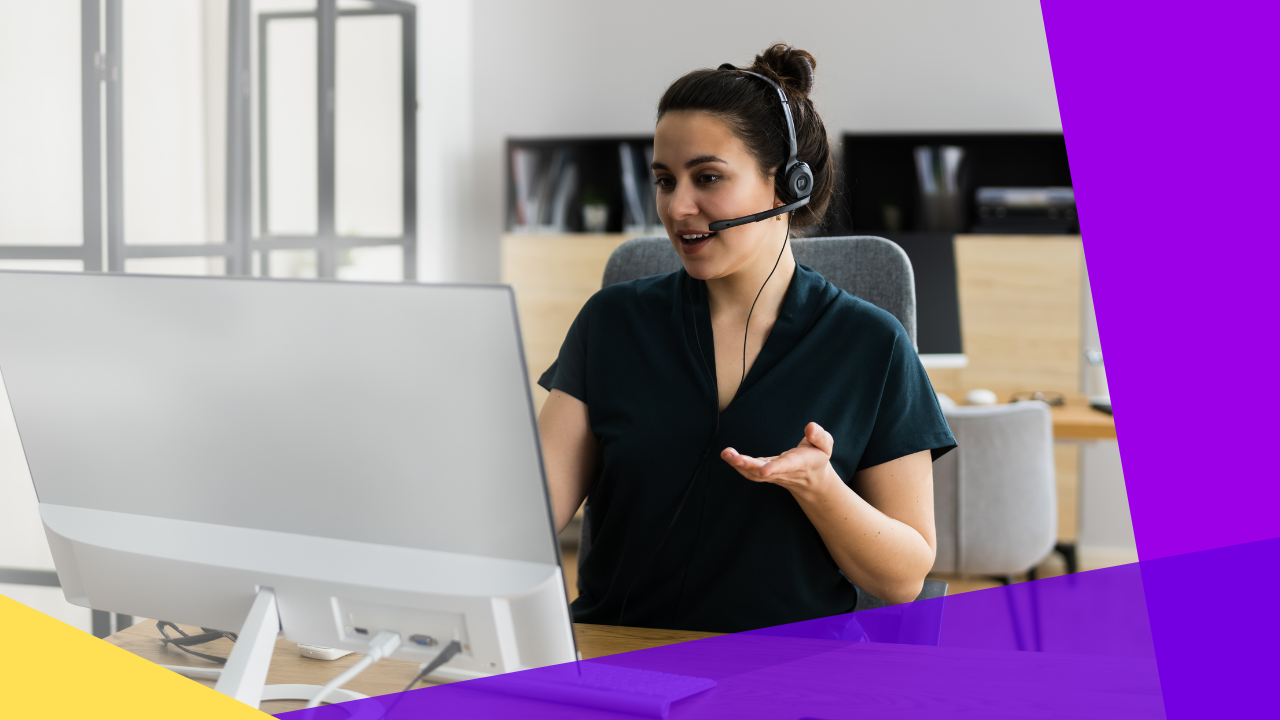 Assistants, secretaries, administrative clerks—they have been a staple to numerous businesses and companies ever since. We've been on a digital bonanza ever since the late nineties, that having a virtual assistant (VA) isn't surprising at all.
From fixing up a calendar to booking you a flight, VAs wear multiple hats to fit their roles. Many people venture out to seek inspiration and think if being a virtual assistant is right for them. Likewise, business executives are also on the lookout for a cheap VA who can run the business alongside them.
Administrative tasks
Tasks like scheduling your meetings and organizing your calendar are perfect for VAs. You don't want to spend your whole day doing busy work when you can be productive for real. Delegate your workload evenly, everything else will follow. 
Strategically speaking, VAs exists to support you on a day-to-day basis. From taking in calls and messages to filling up order forms, these tasks are better done by a virtual assistant. Focus your energy and time on things that will improve your business.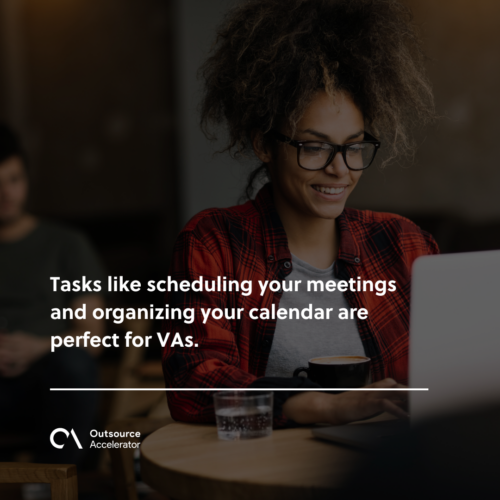 Marketing and advertising
There is more than filing papers and organizing calendars—virtual assistants usually wear multiple hats in order to excel at their careers. Marketing assistant roles aren't new to anyone who has been in the industry long. Yet, having a cheap VA to help you navigate marketing plans and advertising campaigns wouldn't be so bad for your business.
A fresh outlook and perspective wouldn't hurt anyone.
Customer and client outreach
Some might argue that the best way to reach out to prospective clients is by yourself, but we digress. Let your virtual assistant make the initial contact.
Lead generation VAs exist for this very reason. Let them make the first move and if things go well, then feel free to create a professional rapport.
Bookkeeping
Bookkeeping can be considered a core responsibility as it involves handling the financial records of your business. However, it can be delegated to a bookkeeping VA. They can handle all the nitty-gritty details of your business' records all the while avoiding a dip in revenue. Bookkeeping virtual assistants can target areas with high expenditures and allocate budgets correctly.
Content creation
Creative virtual assistants are the backbone of most campaigns. From articles and social media updates to graphics and GIFs, content VAs are your next best friend. Almost every business can benefit from getting creative assistants.
They can come up with eye-catching content for your brand, impacting your recognition across different platforms.
That being said, getting a cheap VA isn't an easy feat. It's not just picking the cheapest rate out of the bunch—be wise when it comes to hiring a quality but an inexpensive virtual assistant.
Where to find a cheap VA
As office workers flock to VA roles to regain control over their hours, the market can get overcrowded. But that doesn't mean the candidates will be bad at their jobs. Keep in mind that we all have strengths in different areas and practices.
Freelancing sites
Fiverr, OnlineJobs.ph, and Upwork are just some websites where you can find per-hour VAs. As per writing, the minimum wage for virtual assistants is $3 in US dollars. Freelancing sites usually have their cut when you hire—and pay—VAs through their systems. However, these processes and systems are put into place for your and their peace of mind.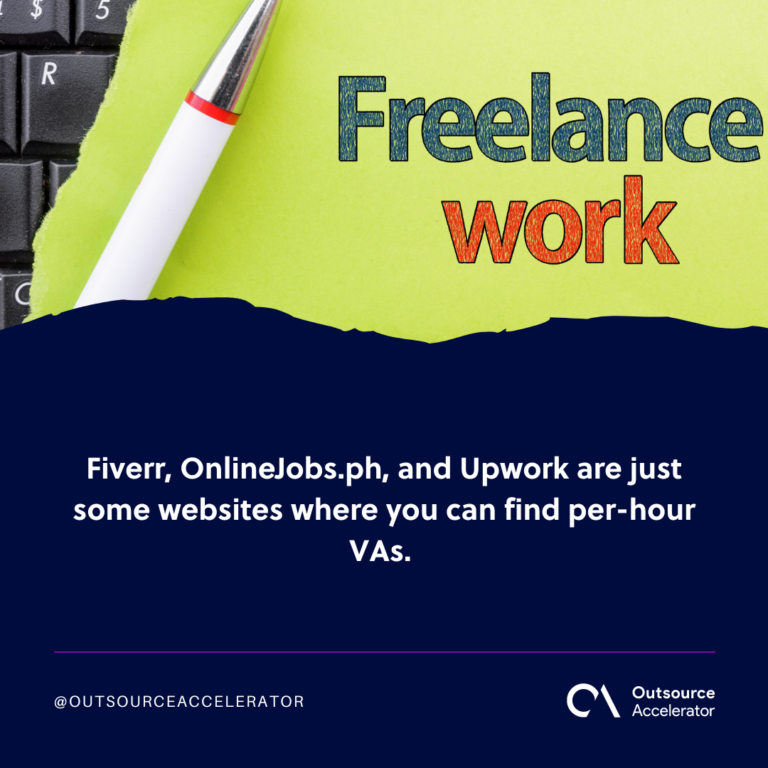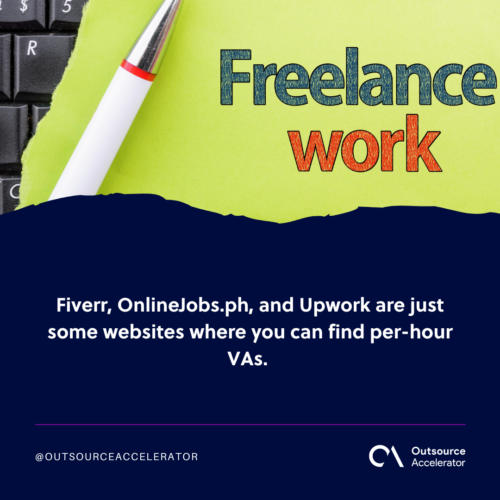 Outsourcing agencies
Suppose you'll need a fleet of cost-effective VAs; your best bet is outsourcing agencies. BPO firms, like Outsource Access, hire the best virtual assistants by batch and train them accordingly. Best practices are imparted to their VAs before allocating them an account to work on.
Outsourcing is a practice that most businesses turn to when they need to expand their business. It eliminates the need for extra overhead charges and physical expansion of the workplace.
Word-of-mouth
LinkedIn is a good place to start when you want the news to hit your network first. It's a great tool to crawl your professional circle for cheap and quality virtual assistants. And since you already have some sort of rapport with each other, it won't be as hard immersing them with your brand.
Can inexpensive VAs do quality work?
The best doesn't come cheap and the cheap isn't the best—great words to live by if you're keen on hiring a virtual assistant. But in this instance, a cheap VA can and will do quality work.
Most of the time, virtual assistants will go for the lowest offer to secure a job. Keep in mind that as an employer, it's your responsibility to help them see their value in work. Don't lowball candidates if you see their worth.
The rise of the gig economy
The gig economy saw growth when traditional 9-to-5 employees needed passive income on the side. In these cases, gigs meant doing online work on top of their work responsibilities. Both workers and employers saw the effects of working on a per-project basis and went on with it. Right now, there are numerous platforms that offer 'gigs' as a source of secondary income.