Your ultimate guide to hiring virtual assistants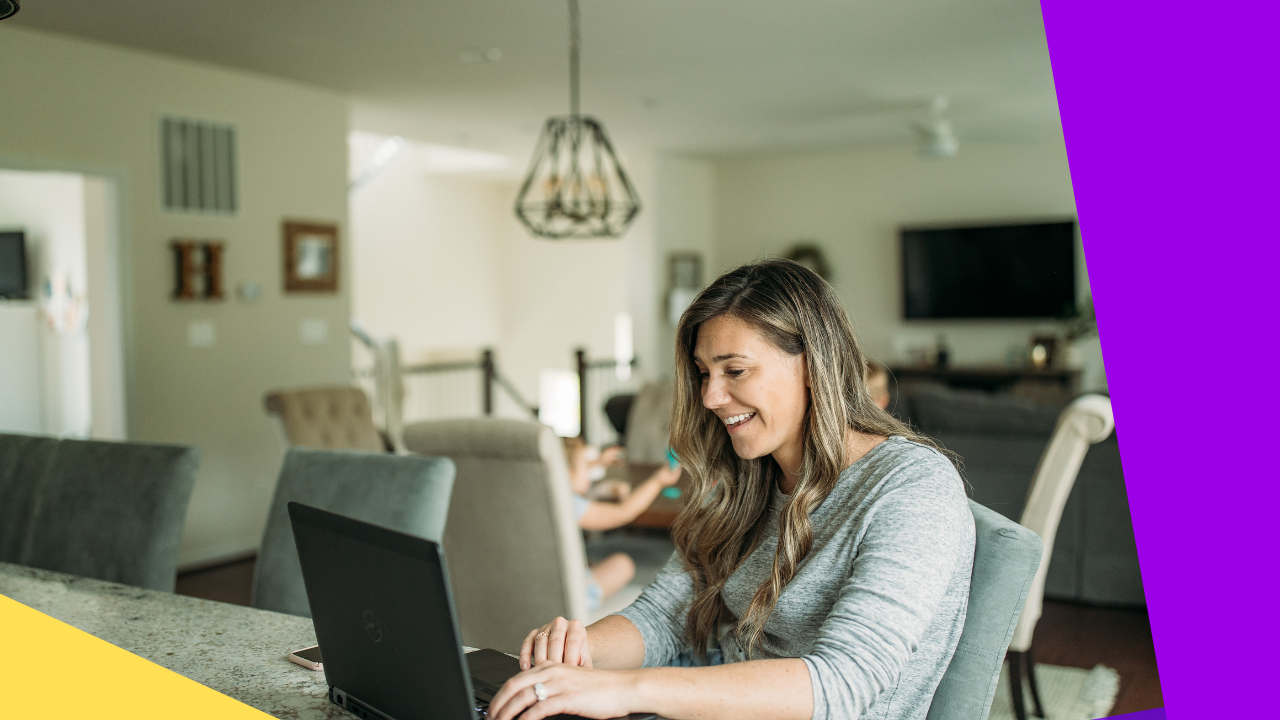 Business expansion means there is more work to do around your company. While the priority is to manage the main operations, you need trusted employees to handle the increasing day-to-day demands in your company. This is where virtual assistants enter the picture.
Hiring a virtual assistant is a smart option in these cases. Having them on your team can let you delegate administrative tasks to them, while your in-house employees are focused on core functions and strategies. 
What is a virtual assistant?
Virtual assistants (VA) refer to the employees who perform various tasks and services in a full-time or part-time capacity to businesses from a remote location. They handle various workloads — ranging from simple data entry functions to specialized cases
Organizations in various industries recruit VAs when they need help in picking up the slack around the office and boost the company's productivity. Other businesses utilize remote assistants when they need an expert for a specific project.
A virtual team of employees can assist your in-house team without eating up too much of your budget. You can quickly find a VA who can work on an hourly basis or a per-project basis.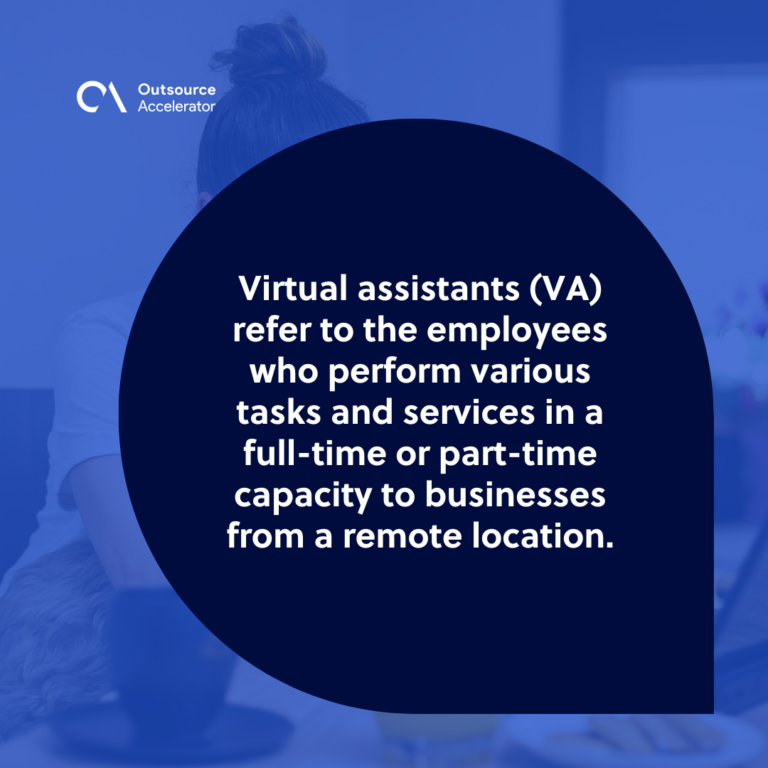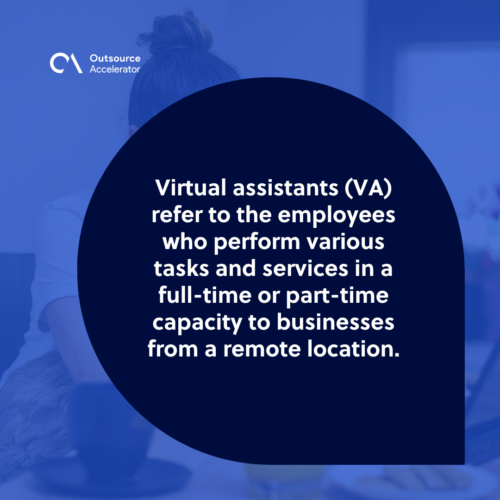 How can you recruit VAs for your business?
There are a few things you have to consider when hiring a virtual team for your business needs. You have to come up with several plans and strategies to find a VA that fits your business. 
Here is a list of things that you should do before starting a partnership with a virtual assistant in your company.
Define the tasks you want to outsource
Create a list of all the duties you will pass on to a virtual assistant. Identify all the specific tasks and processes that you need to offload to your VA to give them a good idea of the scope of work that you are expecting. 
While deciding on what to outsource, you can prepare the appropriate training materials for every workload. These will help the VAs adjust immediately with your business's specific practices and your standard operating procedures (SOPs). 
List down the skills that you need 
Employing a virtual assistant is just like recruiting a regular employee. You have to be certain that they are right for the job. That is why it is crucial to know the skills you are looking for in a VA.
List down the specific skills that you are looking for from a virtual employee. Determine your list of needs and try to fill as many of those as you can. This step will be your foundation, which can help you decide who to hire when reviewing applications. 
Start looking for qualified VAs
There are a variety of ways to find qualified virtual assistants for your business. The most common method is to post a job listing for your company that contains the skills that you are looking for from VA
In addition, you can also partner with an outsourcing company that can provide a suitable VA for your business. This method can increase your chances of employing a VA who is reliable and qualified for the job. 
In addition, the BPO provider will take care of almost everything – from recruitment to the job offer process. You can be as involved as you want.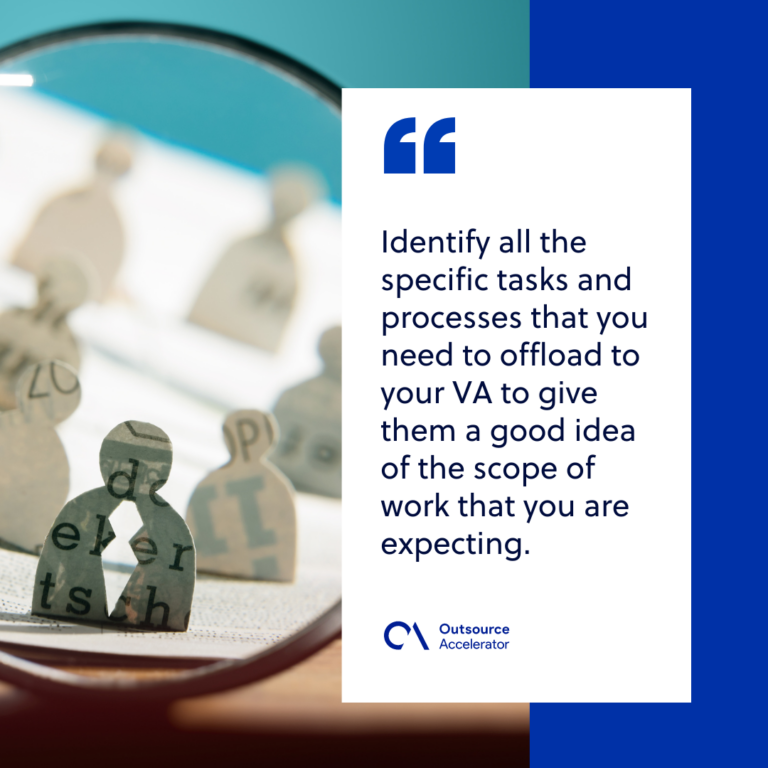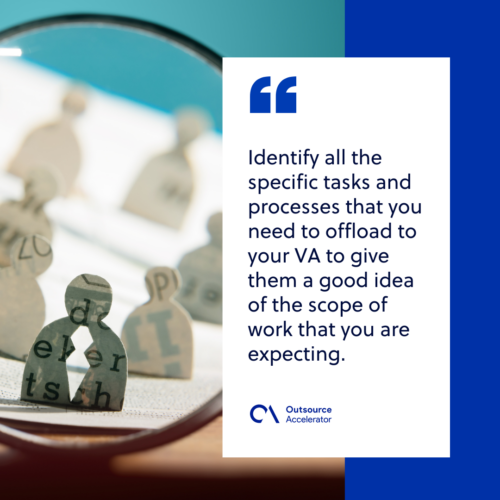 Review applications
Once you've received several applications, it's time to sort them out and find promising candidates. Review the applicant's resumes and look through their previous experiences or training certifications on the tasks that you want to offload.
Detail-oriented applicants can be ideal candidates for a VA position. It means that they usually double-check their workloads before submitting them to you.
While a lack of experience in your industry does not mean an applicant would be a bad fit for the position, having a background in your outsourced tasks can be a huge advantage. 
Test your top candidates
Outline a trial exam to test the skills of your top candidates. Giving them a test can help you assess their abilities and deduce whether they are right for your business and workflow.
Candidates should be able to support their credentials with their performance in the exam. Additionally, you could observe their work ethic, reliability, consistency, and overall fit in your operations.
Work with Remote CoWorker's VAs
Just like what was mentioned above, you can collaborate with an outsourcing company in hiring a virtual assistant for your organization. Take your business to the next level with a highly skilled, professionally trained VA in your business.
Remote CoWorker is an experienced team of experts that have established roots while working with Filipino VA's. With their help,  you can take routine tasks off your hands and get back to growing your business.
They can help produce higher efficiency within your business while saving a large sum of money for your operations.
Visit Remote CoWorker's website now and book a consultation.