Is Fiverr legit? A simplified guide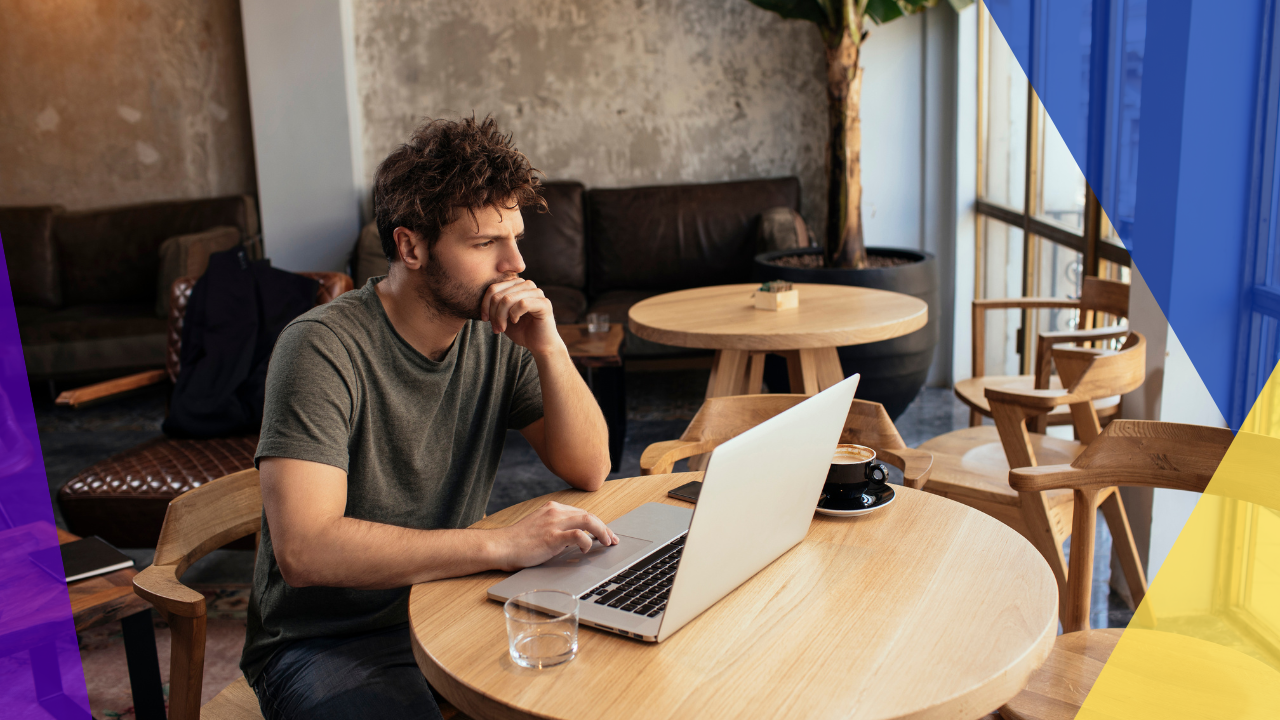 Fiverr is an online marketplace where freelancers can sell their services starting at $5. It's a great way to get your feet wet in freelancing or build up your portfolio.
But with so many available freelance jobs on the platform, it can be hard to know what you're getting into. This often causes many freelancers to ask – is Fiverr legit?
What is Fiverr? 
Fiverr is the world's largest marketplace for freelance digital services. Individuals and companies can find freelancers of any skill that suits their requirements.
Fiverr was founded in 2010 by the entrepreneurs Micha Kaufman and Shai Wininger, with headquarters in Tel Aviv, Israel. They established an online marketplace where people could buy and sell various digital services, typically through freelancing.
The name Fiverr came from when tasks were commonly priced at $5 each. Today, a gig can go as high as $995, depending on the skill requirements and difficulty.
Like Upwork, Fiverr is a "micro-task" website where you can have one-off jobs done, called gigs. This is in contrast to hiring for the long term (though Fiverr may be used for this as well).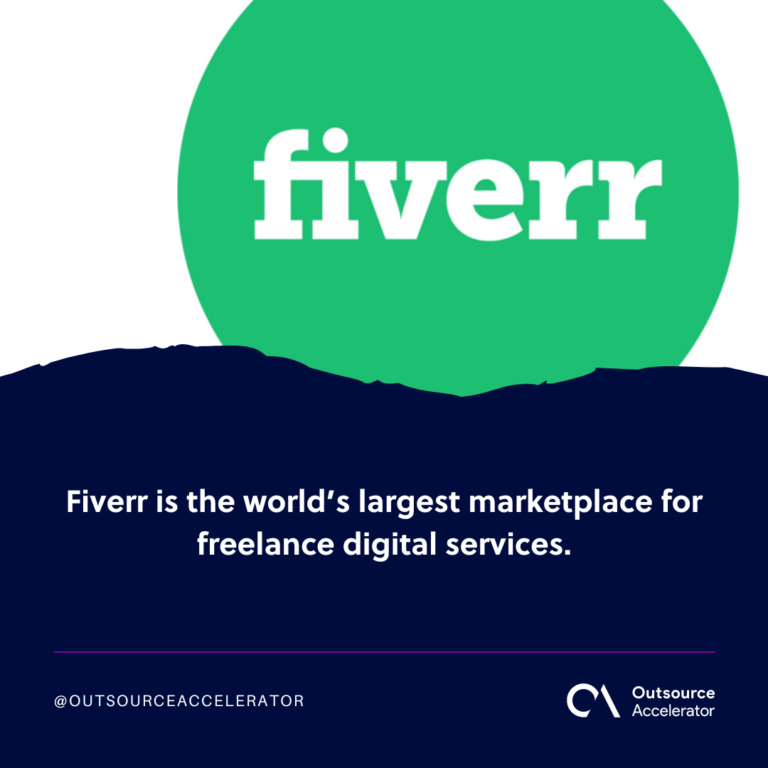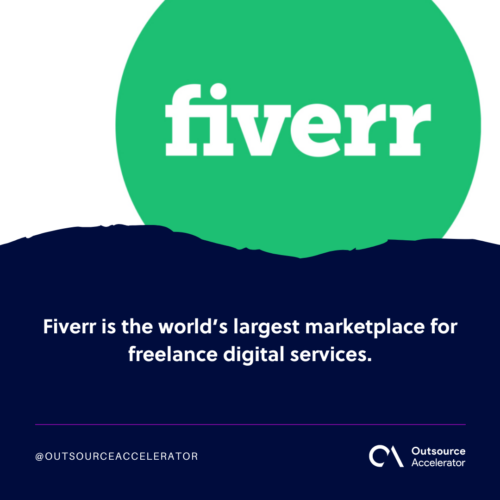 How does Fiverr work? 
Fiverr promotes itself as the world's largest marketplace for digital services. Services on Fiverr are called "gigs." 
Anyone can sign up on Fiverr for free, but you'll need to register your account to buy and sell services. 
By browsing Fiverr's skill categories, you can see where your skills fit in and decide how you want to sell. If you're a buyer, you can also use the categories to seek freelancers willing to work with your company. 
On Fiverr, buyers pay sellers in advance. When the order is completed, sellers receive 80% of the total order value. 
After the service has been provided, the buyer leaves a rating (hopefully a positive one) on the seller's profile. This will help build more business in the future. 
Fiverr and other freelancing marketplaces are also frequent places for outsourcing firms to recruit talent. 
Fiverr for sellers
Freelancers on Fiverr are called "sellers." Fiverr allows various freelancers to make a profit on their website- whether it be graphic designing, programming, content writing, translating, or even voice-over. 
You will automatically be listed as a buyer when you first register on Fiverr. To sell and create gigs, you'll need to follow another set of steps to activate your seller profile.
Fiverr provides multiple approaches to promote yourself to buyers. Aside from what your seller profile displays, you can also: 
Create a video introduction

Offer packages and service bundles

Send customized offers
You can also use the free Fiverr Workspace app, which contains tools freelancers can use to easily send proposals, invoices, and manage time and tasks. 
Another unique feature of Fiverr is it hosts online courses so that freelancers can upskill. "Learn from Fiverr" is an online, on-demand video platform where freelancers can take classes from top experts.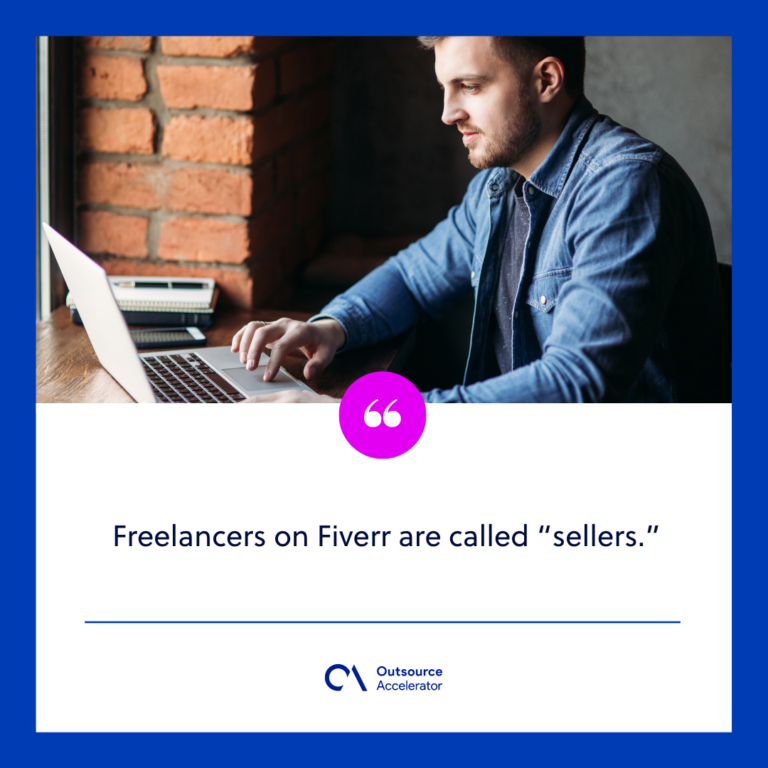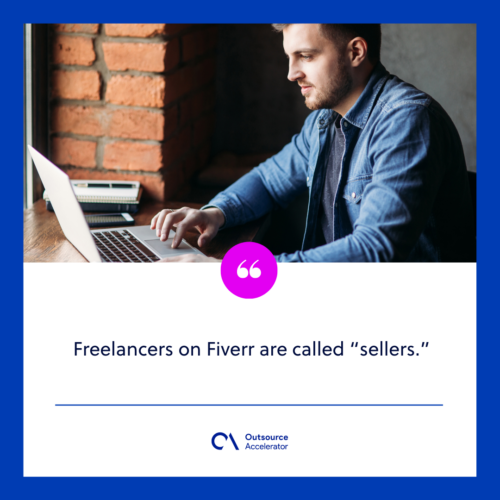 Fiverr for buyers
Fiverr specifically promotes its buying service for people looking to outsource. 
Buyers can search the platform for the specific service or job they need to be done. Fiverr shows reviews and work samples from each seller so the buyers can find a perfect match. 
Buyers then contact their chosen sellers with their requirements and place an order. If you are impressed with the final service, you can subscribe to that seller for ongoing business. 
Freelance sellers must sign the Fiverr Terms of Service before joining the platform to ensure buyers deal with real workers. If you have any additional contracts, you may discuss them with the seller. 
Fiverr also offers a grace period of 13 days for buyers to review their order after it has been marked as completed. During this time, Fiverr can still cancel the order, and the buyer can withdraw payment.
Common criticisms of Fiverr
Fiverr has been around for well over a decade and has grown to become one of the largest marketplaces on the internet. As a result, it has come under some scrutiny over its practices and policies. 
Here are some common criticisms of Fiverr:
Fiverr cuts out commissions
One of the most common criticisms of Fiverr is that it cuts out a big commission on all transactions on the website. 
It's understandable that the platform takes a cut, but many people take issue with the size of the amount taken. Fiverr takes a heavy 20% commission on all transactions. 
If you buy a service for $10, you'll need to pay $12. If you sell a service for $10, you'll only receive $8 after Fiverr deducts its fees. 
If you're selling a lot of gigs, this can add up quickly. Compared to other freelancing marketplaces, where the commission percentage shrinks as your sales grow, Fiverr remains static. 
There's also the fact that both parties (buyers and sellers) are charged 20%. To get around this, some services may be priced higher than they are actually worth, which may scare some buyers off. 
Fiverr contains fake reviews
It's possible to write fake reviews on Fiverr. In fact, some people have done this as a way to earn profit. 
Fortunately, most reviews on the website are vetted and real. The Fiverr platform only allows genuine buyers and sellers to leave reviews, which minimizes the opportunity for fake reviews. 
There are still ways to get around this, however. For example, if a seller wanted to artificially pump up their profile rating, they could create false buyer accounts, hold staged transactions, then have those accounts leave fake reviews on the real seller account. 
Fiverr currently has no way to detect fake reviews once they've been posted. The responsibility mainly falls to the users to keep an eye out for fake reviews and report them to the Fiverr support team.
Fiverr is difficult for beginners
Fiverr is one of the biggest freelancing websites for digital services, meaning many people are competing for attention. This has led to comments that Fiverr has a stigma against beginners. 
If you're just beginning your freelancing journey, Fiverr may not be the best place to start. You're more likely to succeed if you already have some experience in navigating a freelancing marketplace and dealing with clients.  
Additionally, even if you're not a new freelancer, Fiverr's system works against newbies on the website. You're more likely to be found by buyers if your profile has multiple positive reviews. 
That's good news for those that have already been working on the site for a while, but it means that beginners have a formidable wall to climb. 
Fiverr has also been said to have a complex platform to understand. There are a lot of options and features that can be overwhelming for new users.
Fiverr has strict policies
Fiverr has faced criticism for being too restrictive in handling what content and services are allowed on their site. Some users have commented that they felt like they were at the mercy of Fiverr. 
These policies are meant to protect both buyers and sellers. It's understandable in some cases, like prohibiting adult products or services, political opinions, and religious views.
Still, users also claim that the strict policies are misdirected and don't actually do enough to protect users from being harassed or discriminated against by others on Fiverr. 
Accusations have been thrown at Fiverr for racism, sexism, and homophobia from people they have banned for violating the site's terms of service. With Fiverr also releasing controversial ads, it's not difficult to find a connection. 

Tips on using Fiverr
When building your business on Fiverr, you must learn how to use the site properly. As with any online marketplace, you'll need to practice caution. 
Here are some tips for sellers and buyers to help you better grasp Fiverr's freelancing landscape. 
Tips for sellers
Here are a few tips for Fiverr sellers: 
Complete a professional profile
Make your online Fiverr profile as professional as possible. You must target building trust with buyers and improving sales. 
No matter your skill category, competition is likely to be very fierce. When writing your Fiverr profile, get to the point of what you're capable of, as buyers have no time to read every word of a flowery essay. 
Everything you present in your profile must be aligned with your gig. Mention the relevant industries you've worked for, how many clients you served, and emphasize the value that differentiates you from other sellers. 
Keywords are also crucial and will ensure you'll always come up when buyers search for a specific job. 
A well-crafted and professional-looking Fiverr conveys to buyers that you know your trade and can articulate effectively. It's a signifier of a good working relationship.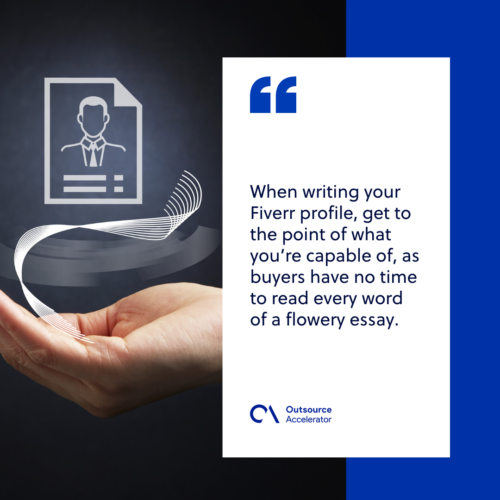 Keep your client informed and updated
Buyers are more likely to work with sellers if their operation is efficient. A good way to show this is by quickly answering their queries. 
Collect answers to buyers' questions so that you can answer them immediately. You may also add a FAQ section to your profile so that it's more convenient for buyers. 
Always be transparent with the client about the service you offer. This will help them manage expectations and help build a working relationship for you to work again in the future. 
Connect with the Fiverr forum 
The Fiverr forum is an excellent platform to gain tips and tricks from more experienced sellers, especially within your skill category. The community builds each other up, and active participation is encouraged. 
Connecting with other sellers on Fiverr will also give you tips on navigating through the website to fully maximize its potential.   
Tips for buyers
Here are a few tips for Fiverr buyers: 
Keep all communication on Fiverr
Fiverr emphasizes keeping all communication between buyers and sellers on its platform.  
Sharing your contact details (like email or phone number) is prohibited on Fiverr. This is to ensure that both sellers and buyers are protected. If you're caught doing so, your account may get banned. 
Fiverr already provides its own messaging system, which keeps a record of transactions, so any external communication is unnecessary. 
Contact sellers beforehand
One of the best ways to get the most out of Fiverr is to contact sellers before purchasing their gig. 
Some reasons for messaging beforehand include the following:

To ensure both parties are on the same page

To minimize or avoid disputes

To check the seller's availability and capability

To avoid diminishing the seller's reputation with canceled orders or bad reviews
Use Fiverr filters
Fiverr filters allow you to get very specific with your search. Instead of doing wide searches and manually browsing through each profile, Fiverr filters let you pinpoint what you're looking for. 
You can filter freelancers based on seller levels, languages they speak, delivery time, budget, review score, and online status. There are gig-specific filters as well. 
This is also why keywords are critical on the seller's end, as they help the Fiverr platform categorize freelancers and their gigs more easily.  
So is Fiverr legit?  
Yes, Fiverr is a legitimate service that allows freelancers to sell their services and clients to buy those services. 
Admittedly the platform has a steep learning curve and some consistent issues plaguing the website, but it's definitely a real marketplace. Those who explore and experiment with Fiverr will undoubtedly be able to find some form of payoff. 
Still, it's also hardly the only one. If you're looking to freelance but are wary about Fiverr, you can check out this list.