Data entry outsourcing services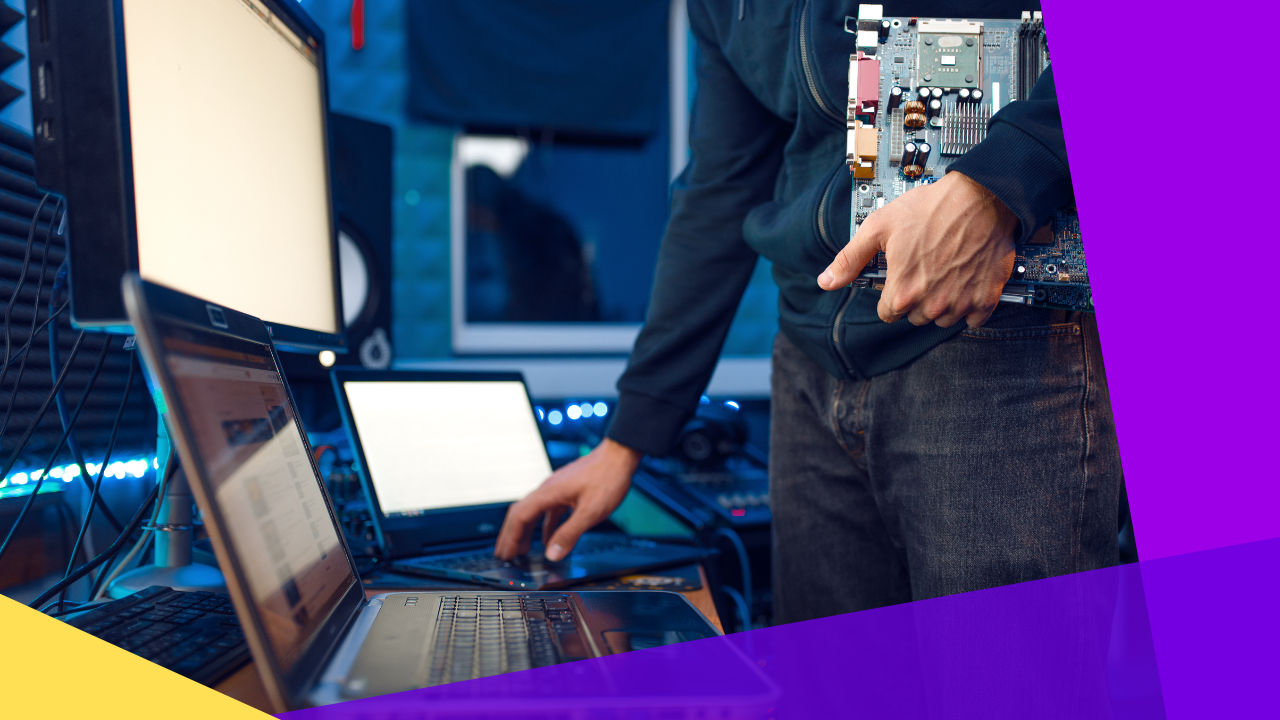 Data entry outsourcing services
Data entry is one of the core operations of a business. Almost every aspect requires data entry for the storage and processing of information in the database.
For instance, it is used to record customer data, daily sales, contact lists, and business transactions. Data entry is also required in filing taxes and compliances.
Quality data is important for a business. Whether it is in lead generation, sales reports, or marketing strategies. It pays if a business has good data stored in its databases.
According to an article from The Economist, data is now the most valuable resource aside from oil. Even businesses handle data daily. A small error or breach can cost them a lot. It also affects their reliability and their customer's trust.
What is data entry outsourcing
Data entry refers to a process of inputting details into the system. A data entry clerk inputs the required data through different methods, whether manual, copy-pasting, or scanning. Its aim is to either transfer, convert, or add information to the database.
Data entry outsourcing, meanwhile, is the delegation of data entry tasks to a business process outsourcing company. It is part of their back-office services offering, alongside HR management, scheduling, and other administrative roles.
Outsourced data entry services bring a lot of benefits to a business. You must select a good data entry company that can give you exceptional data management solutions.
Offloading repetitive work. Outsourcing data entry services offloads this task to the business owner and delegates it to a trusted BPO company.
More accuracy on data input. This can help businesses save on penalties due to errors and inaccurate data.
Save on labor costs. The cost of hiring an in-house vs an outsourced data entry service provider can have a great difference.
Added compliance. Outsourcing helps them ease the burden of additional time spent on complying with industry standards.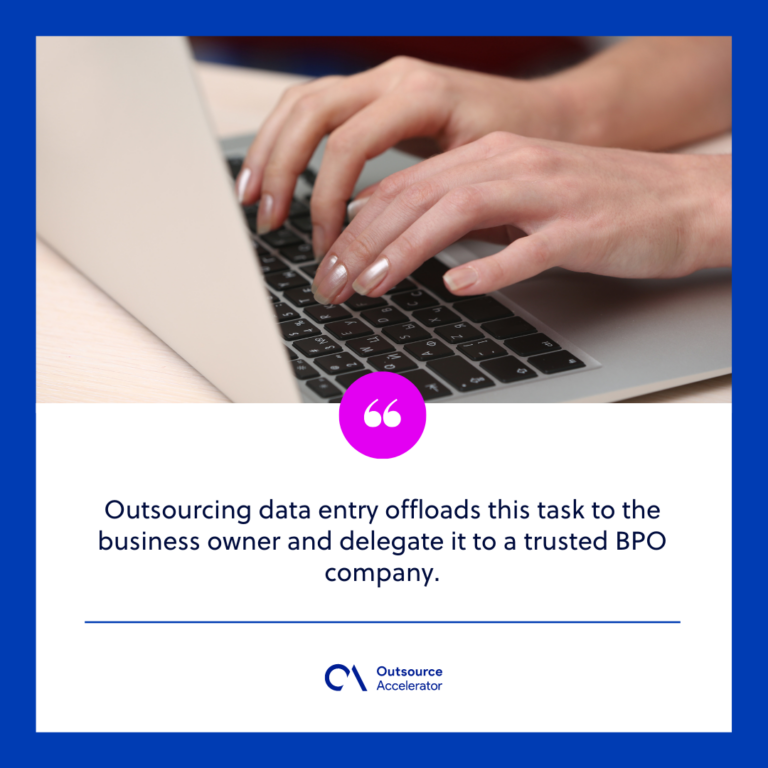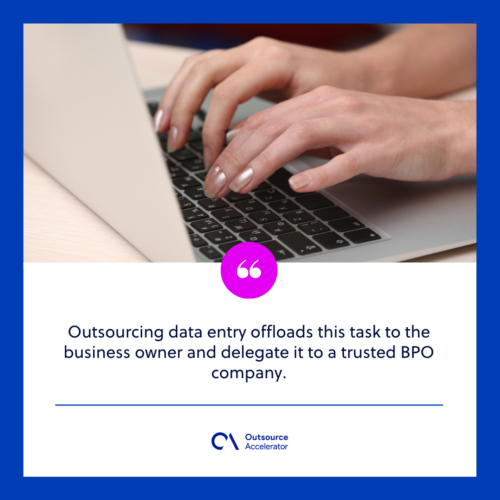 Data entry outsourcing services
There are several forms of data entry.
Online data entry
Online data entry involves adding and updating data on a web-based system. This task requires access to the internet or a stable network. This includes uploading and processing legal documents, insurance claims, and patient profiles.
Offline data entry
Offline data entry involves the use of office tools without accessing the web. Some online processes can also be done offline, including invoicing, document indexing, URL listing, and data capture.
Although this is done offline, you still need to ensure that your system has good data security for fraud protection.
Manual data entry
Manual data entry involves the conversion of information through the usual keyboard and mouse input or PDF scanning. It can be done either online or offline, depending on the requirement of the document.
Copy-paste data entry
Copy-pasting transfers information from one digital document to another or the system through copying from its source. Creating a matrix of invoices, candidate CVs, client contact details, and reference materials usually involves copy-pasting of items.
Image data entry
Image data entry is the process of scanning and compiling images to form a digital archive. This may include image conversion, capturing, cataloging, and indexing.
Image editing is also considered data entry, especially when it is for capturing and recording data.
Product data entry
This involves an update of product descriptions and specifications on the website.
Experts in this type of task can upload product specifications and pictures through e-commerce stores like eBay, Shopify, and Amazon.
Data mining
Data mining refers to the filtering and extraction of valuable data. Technically, it uses systems that gather large amounts of data and analyze patterns to gather similar information searched.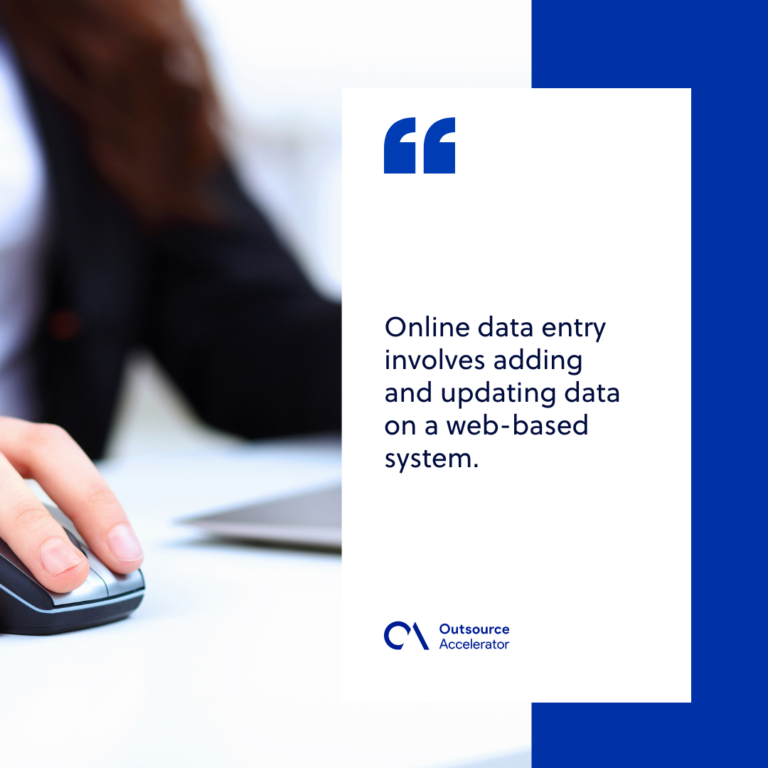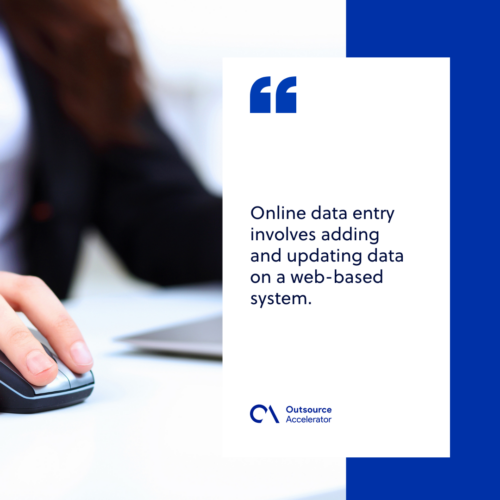 Top sectors that outsource data entry services
Any type of business can outsource data entry projects when they need it. However, some sectors hugely benefit from it since this covers a part of their operation.
Legal
Legal firms often use data entry for processing land titles, cases, and other documents. This is important, especially since their clients' welfare is at stake.
They use these legal documents for different purposes, which is why a single misspelling can cost both the firm and the client a lot.
Outsourcing data entry helps them prevent these errors in the future.
Healthcare
Businesses involved in the healthcare industry hire billing encoders and medical transcriptionists to update patient records and interpret triages.
Though taking low-skilled work, encoders in the medical field should be licensed and knowledgeable in their line of work.
With this, healthcare institutions outsource their data entry needs to save costs on resources and salaries required in hiring a local medical encoder.
Telecommunications
Outsourcing data entry helps telco companies prevent errors that can cost them their clients' trust.
A piece of wrong information can lead to inaccurate billing to their clients. This may also create questions about their services since their clients might think that they do not get enough from their service provider.
Financial
In Banks and FinTech companies, accuracy is important in encoding customer data. This is important in processing loans, encoding payments, or opening a new account.
A customer might be charged because of a single error in encoding. Repetitive errors can decrease the client's trust in the business, which affects their satisfaction.
Travel and tourism
Lastly, travel agencies use data entry to store itineraries, flight details, and other information needed to process a client's travel.
Whether for vacation, work, or business, they need to make sure that their clients have a smooth and safe trip to their destinations. With this, they should outsource data entry so they can focus on providing better services to them.
For companies on the lookout for a top-tier data entry outsourcing provider, Booth & Partners is your best pick! Booth & Partners offers managed data entry services suited for various types of industries, from small to big projects.