The importance of data entry roles as we enter the new normal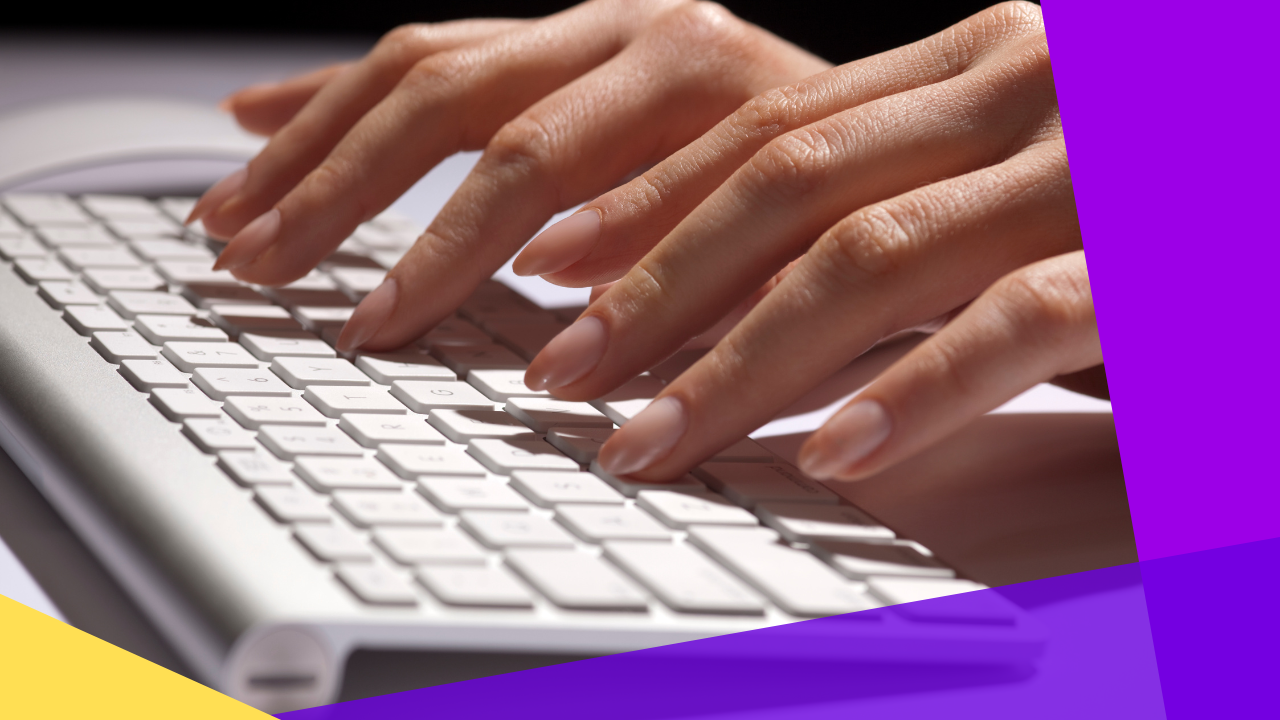 The importance of data entry roles as we enter the new normal
Data entry definition
Data entry needs no explanation. It is the process of inputting data (whether a physical or digital copy) into a company's computer system or database. It is an all-encompassing set of responsibilities, which may include data conversion, transcribing, minor proofreading, and data verification.
While it is not necessarily considered as a "core" function in a business, data entry plays a significant role in making sure that the company's operations are organized and streamlined. Data entry can be an umbrella term for employees that handle data, like transcribers, typists, coders, and word processors. Further, it's important to learn the importance of data entry roles as we enter the new normal.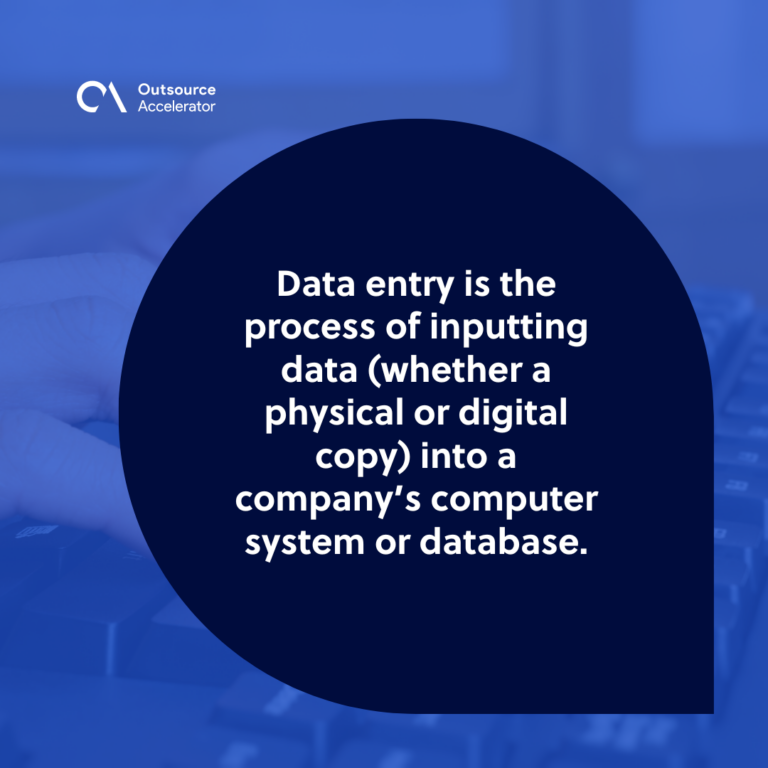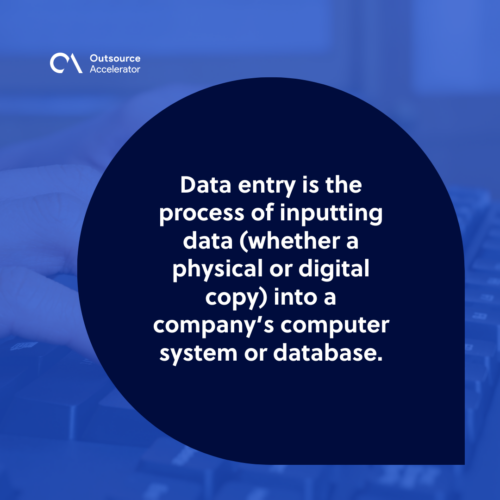 Importance of data entry roles in the new normal
Businesses are already planning their next steps and strategies as they transition to the new normal. While the idea of going back to the office seems a little hazy at this point, it's important to be proactive and think of ways to streamline processes in this new work environment.
So, the question is, how important are data entry roles as the world automates in the new normal? The following points help to explain the importance of this role.
It ensures excellent data management
It's essential for any organization to store and maintain accurate data. When the initial information is imprecise, the whole process or system can be deemed unreliable. 
Hiring clerks and operators who are specifically tasked with data entry work can be a productive and economical move in the new normal. Delegating data entry tasks to professionals ensures accurate data entry, and more efficient data management.
Since data entry specialists are only focused on the job at hand, it'll be easier to spot errors and correct them before they make an impact on the business.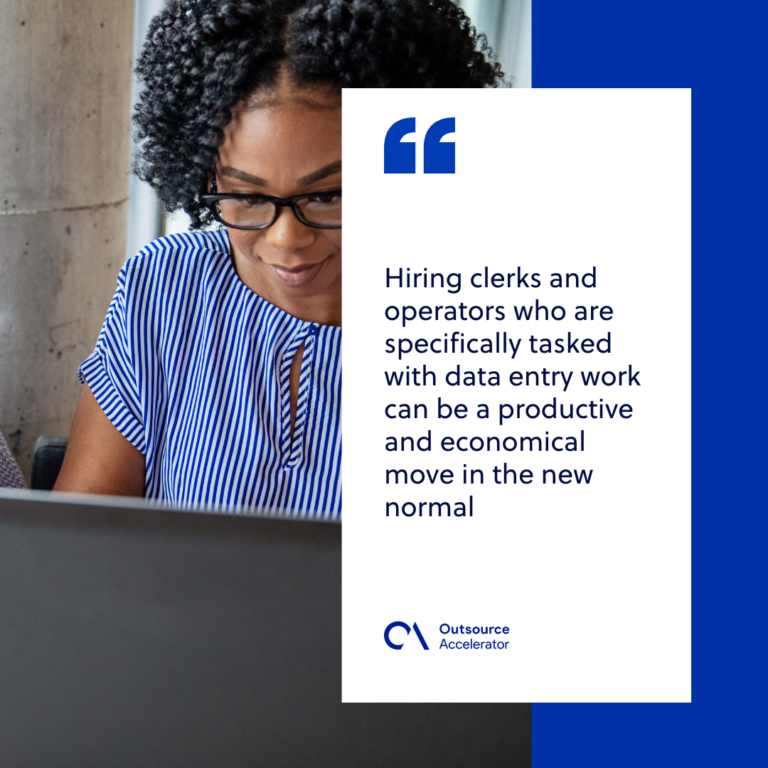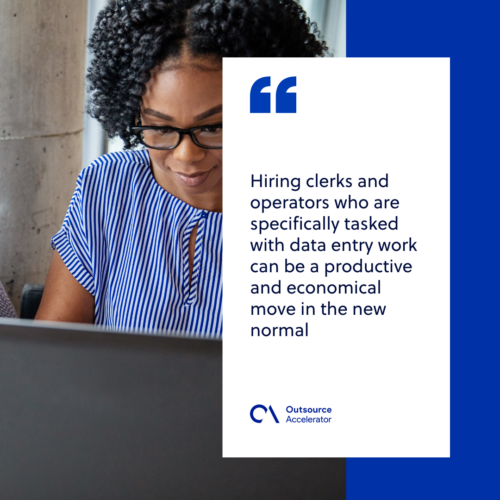 Efficient data entry ensures data confidentiality
Some companies make the mistake of delegating data entry tasks to any team member who's available at the moment. Doing this often leads to confusion and disorganization, as different people have different processes and methods. Worse, an inefficient data entry process can compromise your company's and client's data confidentiality.
Delegating data entry roles only to professionals will keep data entry processes followed and always in check. In addition, only a good number of trusted professionals will handle your important data. It lessens the risk of data breaches and cybersecurity concerns as well.
Should you outsource data entry roles?
Where can a company hire a professional data entry specialist? There are many ways, but we advise offshore outsourcing.
Offshore outsourcing is the process of leveraging and employing an offshore staff/team to help with your firm's operations. You can outsource for a variety of roles, like customer support, IT support, bookkeeping, game development, and data entry, among others. As we transition into a new normal work environment, below are a few reasons why you should outsource data entry roles:
Outsourcing can help your business save on operating costs. Most likely, companies experienced losses due to the pandemic. Offshore staffing can be a great strategy to hire competent staff without using a bulk of your resources.

Your team can focus more on their core responsibilities, as the tedious data entry tasks will be delegated to professional data entry clerks who are proven efficient in what they do.

Your Trusted Business Process Outsourcing (BPO) partner ensures that security measures are in place, so rest assured that your data is in good hands. 
MVP Asia Pacific is one of the Philippines' most trusted outsourcing services providers. Whether you're a solopreneur, an SME owner, or an executive looking to hire competent offshore staff, MVP Asia Pacific can find an MVP, just for you.