CX Support channels you can fully leverage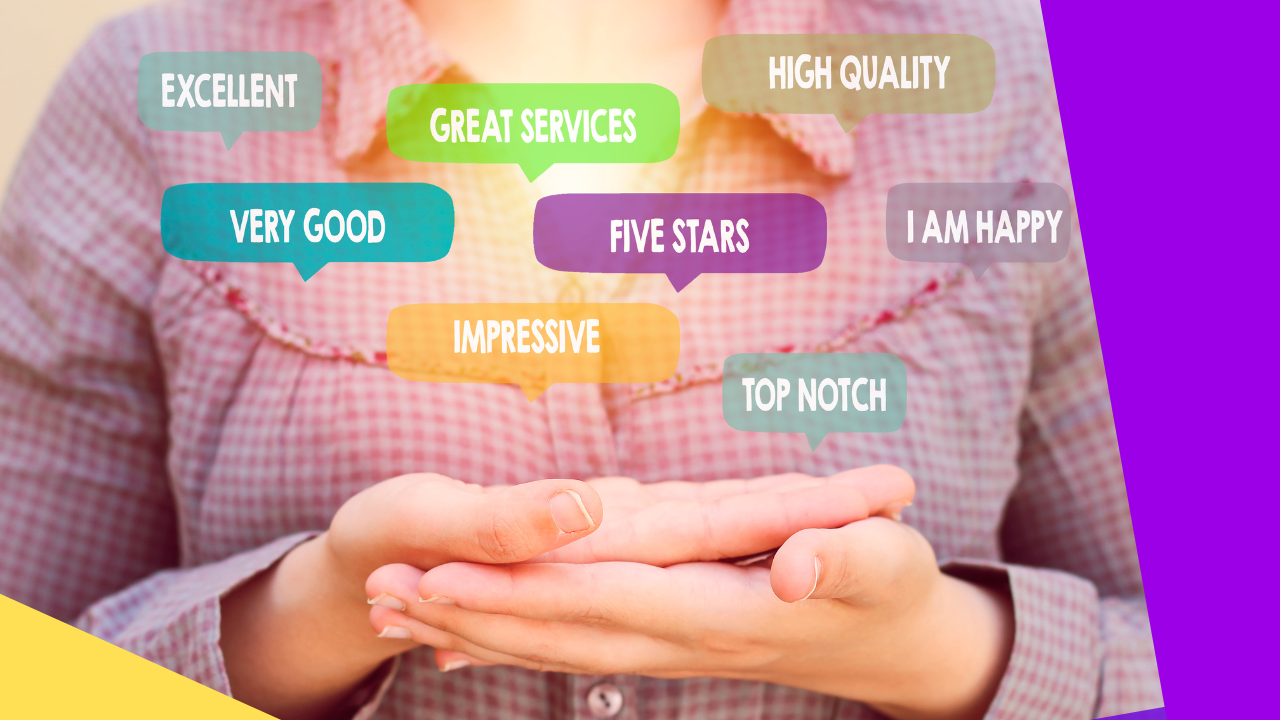 CX Support channels you can fully leverage
CX definition
Customer experience, or CX, is the sum of all consumer responses during all stages of their purchasing journey. This includes pre-purchase, consumption, and post-purchase.
It is the overall outcome of their interaction with your support agents, products, and services.
Meeting or exceeding your customers' expectations is a sure way of retaining long-term clients. It could also help you in increasing your business revenue. It should be noted that a satisfied customer is an effective means of marketing through word-of-mouth advertising.
This is the reason why investing heavily in improving your CX strategy is important – especially towards an audience who is well informed and who expects a speedy, convenient, and excellent shopping experience.
Excellent customer service happens when clients can reach the brand's customer service team easily and efficiently. Analyzing the platforms that buyers are using frequently could help in delivering a quick response to their inquiries.
By considering the available support channels and determining where your audience mostly resides, you can effectively plan where your resources should be focused on and what support channels are perfect for your CX strategy.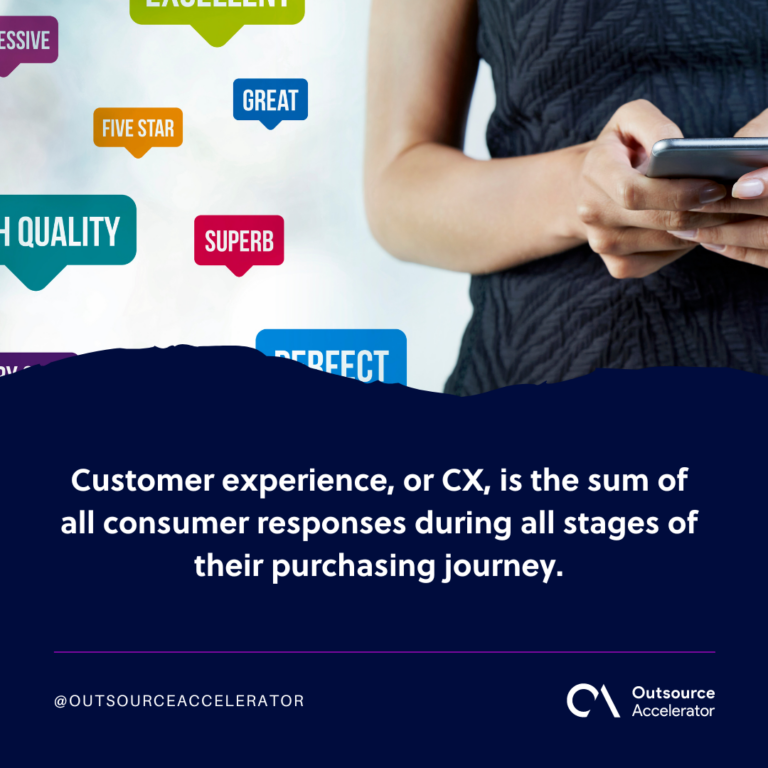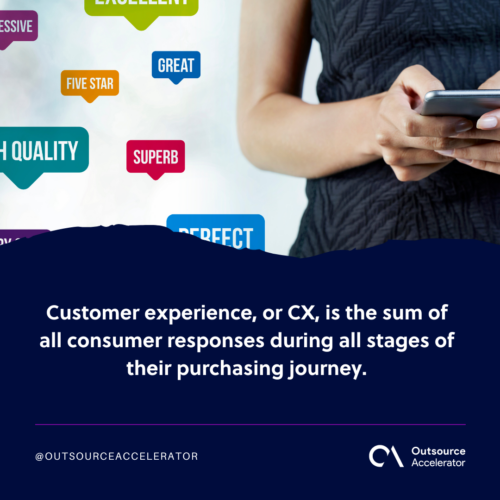 What are the channels you can use for your CX support?
A client is more likely to switch brands if they had a problem with your company's customer service rather than your product prices. Therefore, choosing an effective CX support channel should be prioritized.
Here are some platforms to consider for your business' CX strategy.
Mobile devices
Customer support made through mobile devices may be seen by companies as old-fashioned and traditional, but most people still rely on it. Clients prefer the speed and convenience of a text message or a phone call.
It also provides the necessary human element into the support experience. The emotions of the customer can be easily read by agents and miscommunications are reduced as there is a natural flow of conversation.
Remember to always keep a positive tone to maximize the customer experience on mobile devices or phones. An agent's happy tone would make the caller feel confident talking about their inquiries and could help you land a quick resolution.
Email
Though email support can be considered a delayed medium, having it as a support channel is a must due to its almost universal reach. It can be used by customers in issues that do not need an immediate resolution.
Busy consumers who do not have the time in their schedules for a potentially long discussion with a support agent may consider email as a suitable option. With this, they can check in their free time if their concerns have been addressed.
Keep in mind that most customers are more comfortable in a casual toned email. Your agents can defer to a formal message when bad news is being communicated.
Social media 
In this digital age, social media support should now be considered by companies to deliver service to their clients. As this is where most of the people spend their time, it would be easier for your brand to maintain an account to keep the interaction going.
Depending on the size of your company, you can opt to create designated accounts for inquiries only. This can prevent other employees who lack technical support skills from having to respond to questions that they do not know to address.
Depending on their age bracket, your target market almost certainly spends time each day on at least one social media channel. Once you figure out what platforms your clients mostly use, you can increase customer engagement that could help you deliver great CX.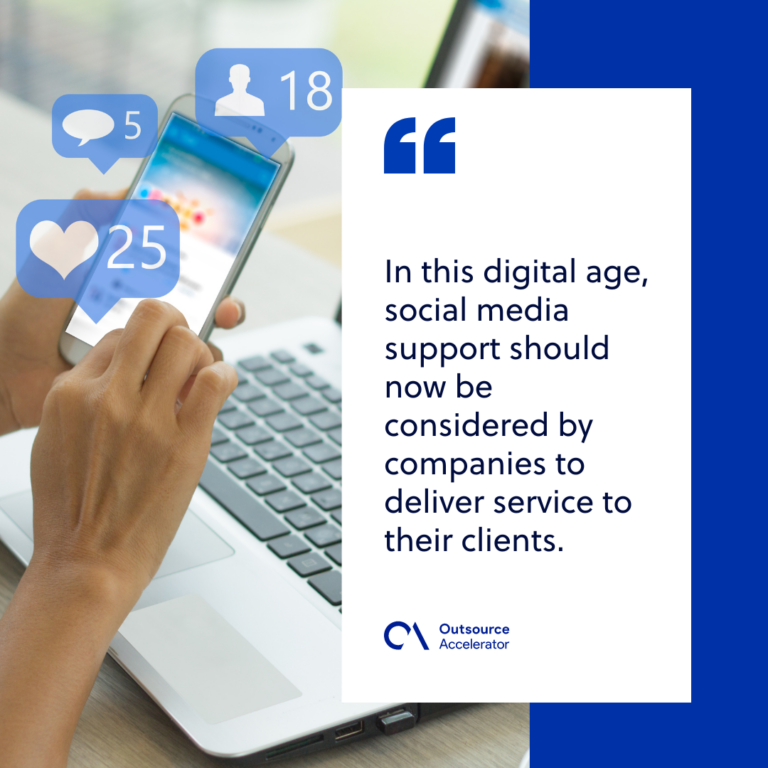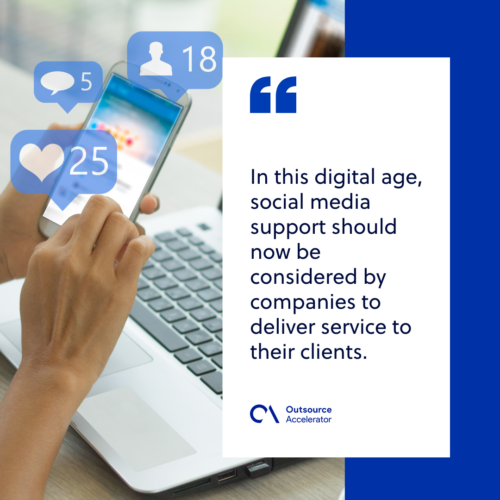 Self-service pages/ FAQs
Some consumers prefer to solve their queries rather than speaking to a company representative. This is where your self-service pages or frequently asked questions (FAQs) support channel could be utilized.
Customers are interested in self-service offerings because they can be efficient and informative. Sometimes, self-service FAQs could satisfy them more than an interaction with an agent does. This could also help companies through a significant reduction in ticket volumes.
To use this to its full advantage, make sure that your self-service offerings are informative, relevant, and trustworthy. Update it regularly with new information that could be helpful to your clients.
Live chat
Live chat support is becoming a more popular option for raising concerns. With the use of live chat software on the company's website, customers can send their questions to a person or an AI bot who can quickly respond in the same small window.
The "live" part is a reference to real-time conversations with your company's support team. Responses through this channel come promptly and clients can multitask while waiting for a resolution.
To improve the customer experience during live chat support, ensure your chat allows image uploads. This could make a conversation much easier as screenshots can help agents discover the problem and solve it immediately.
CX partnership with Infinit-O
Working with a talented outsourcing team to plan your CX strategy is important in developing the full potential of your business. Partnering with Infinit-O could be a great option for you. 
Incorporated on September 15, 2005, Infinit-O aims to build long-lasting relationships with its clients to create a strong combination of consultancy, process optimization, and outsourced services. Using the latest technology, they provide excellent value for their clients.
Partnering with Infinit-O offers 5 key benefits:
Cost Reduction

. Expect high-quality service and great high-performance teams with 70% operational cost savings

Scalability.

As your business demands shift, so can your Infinit-O

Access to World-class Talent

. Infinit-O's A+ recruitment process attracts world-class talent with an industry-leading retention rate

Operational Excellence

. Collaborative SLAs and metric-intensive performance

Trusted Partnership.

Have confidence in Infinit-O's >97% client retention rate and 75 Net Promoter Score. The firm is also ISO 27001 & 9001 certified, GDPR and

HIPAA compliant

.
Infinit-O can provide your company with omnichannel support teams that can handle the different CX mentioned above. Build your company's great, high-performing CX team with Infinit-O.